Haverhill Public Library host their very first comic con on Saturday, May 16, 2015 from 10:00 am – 4:00 pm! Special guests include Charlotte Fullerton, Christopher Golden, Tom Sniegoski, Marjorie Liu, Felipe Jorge, Andy Arnott, and more. All library programs are free and open to the public.
Comic Book Palace Documentary Screening (10:00 AM – 11:30 AM)
Join us for a free screening of the Comic Book Palace documentary all about Haverhill's own comic shop! Stay afterwards for a Q&A with the filmmaker Felipe Jorge!
Warning: There is some strong language in the film.
Location: Auditorium
Andy Arnott (11:00 AM – 12:00 PM)
Come hear from local author Andy Arnott on how he got his comic I Play the Bad Guy published and learn some tips on how to get yours published!
Location: Milhendler Room
Draw Your Own Superhero (11:00 AM – 12:00 PM)
Learn how to draw your own superhero with the help of artist Christian Whitton from Shoe Town Art!
Ages 5+, please register at the link.
Location: Cavallaro Room
Cosplay Fashion Show (12:00 PM – 12:30 PM)
Come show off your awesome costume!
Location: Auditorium
Charlotte Fullerton (12:45 PM – 1:30 PM)
Come hear two-time Daytime Emmy Nominee Charlotte Fullerton discuss her career writing for the hit cartoons The Fairly Oddparents, My Little Pony: Friendship is Magic, Ben 10, Super Hero Squad, Kim Possible, and more!
Location: Auditorium
Christopher Golden, Tom Sniegoski, Marjorie Liu (2:00 PM – 4:00 PM)
Join us for a fan Q&A and book signing with comic book writers Christopher Golden, Tom Sniegoski, and Marjorie Liu!
*we will not be providing books to purchase, it is recommended to purchase and bring your own copies ahead of time. Support your local comic shops!
Location: Auditorium
Haverhill Public Library
99 Main Street, Haverhill, MA 01830
(978) 373-1586
Rafael Rosado, artist for the hit book "Giants Beware!," appears at Laughing Ogre Comics on Saturday, May 16, 2015 from 2:00 – 4:00 pm to promote the release of his newest book "Dragons Beware!"
Laughing Ogre Comics
4258 N. High Street Columbus, OH 43214
(614) 267-6473
David Duchovny (star of X-Files and Californication) appears at the Harvard COOP on Tuesday, May 5, 2015 at 12:30 pm to discuss and sign his fascinating work of fiction HOLY COW.
Harvard Coop
1400 Massachusetts Ave, Cambridge, MA 02238
(617) 499-2000
Writer Kurtis J. Wiebe appears at Hourglass Comics on Saturday May 9th from 1:00 till 4:00 PM. Mr. Wiebe writes Rat Queens, the upcoming Pisces and has written Grim Leaper, Green Wake, Peter Panzerfaust and many more! Volume 2 of Rat Queens in trade paperback will be available for purchase and signing.
Hourglass Comics and Games
2625 Clarke Street, Port Moody, BC V3H1Z4
604-931-4588
Nick Abadzis and Simon Fraser appear at Barnes & Noble on Tuesday April 28, 2015 at 6:00 PM to sign DOCTOR WHO comics!
Special Instructions: Books must be purchased at this Barnes & Noble location for priority seating.
Barnes & Noble – Union Square
33 East 17th Street, New York, NY 10003
212-253-0810
Press Release:
Forbidden Planet is stoked to announce a Troma signing on Thursday April 30th at 7:00 PM! Meet Lloyd Kaufman (Troma President and creator of The Toxic Avenger), Ethan Hurt (Composer of the Class of Nuke 'Em High Theme), and Lisa Gaye (star of Class of Nuke ' Em High 2 & 3, Toxic Avenger 2-4, and many more Troma classiscs!
Forbidden Planet
832 Broadway, New York, NY 10003
212-473-1576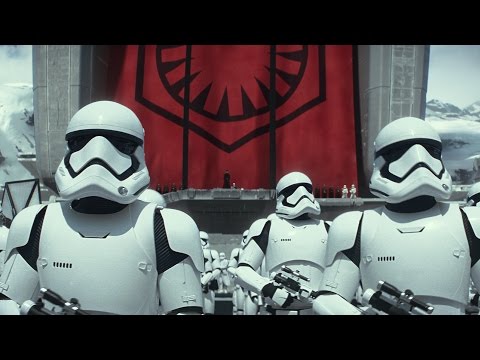 Press Release:
The Capital City Comic Con, greater Lansing's first comic convention, will be held on May 2nd and 3rd, 2015 at Haslett High School! Guests include: Adam Talley, Matt Feazell, Rick Chambers, Daniel J. Hogan, Randall W. Scott, the 501st Legion, and the Lansing Derby Vixens!
Located in the heart of Michigan, Capital City Comic Con is conveniently located within an hour and half of some of Michigan's largest cities, including metro-Detroit, Flint, Grand Rapids and Jackson.
Check out www.capcitycomiccon.com for the latest news, purchase tickets, check out our gaming and cosplay, register for a booth, and more!
We welcome a variety of vendors, exhibitors and attendees, including comics, cards, games, action figures, memorabilia, books, movies, apparel, cosplayers and more!
Capital City Comic Con is committed to bringing an amazing, fun-filled weekend to the greater Lansing community.
To buy tickets, click the link, or download the EventBrite app to your mobile device. Save money on presale tickets and two-day passes!
Join Claire Keane (Frozen, Tangled) for a Mother's day event in Venice Saturday, May 9th at 4:00 PM where she will be drawing, reading and signing Once Upon A Cloud at Ecole Claire Fontaine. There will be activities for the whole family and gifts to make for the moms in your life.
Ecole Claire Fontaine
1047 Abbot Kinney, Venice, CA 90291
Press Release:
Big WOW! Comic Fest hosts a Drink & Draw this Friday April 17th, 2015 from 9:00 pm till midnight(?) at the Hyatt Place Hotel (inside the Gallery,) 282 S. Almaden Blvd, San Jose, CA 95113 right next door to the San Jose Convention Center. RSVP on Facebook!
Bring your sketchbooks, drawing pads, & art supplies and mingle with professional and amateur artists while having drinks and socializing. It's a casual event so just dive in and drink & draw. We may have a ringleader for the event to bring up drawing ideas and such so keep posted. If we cannot appropriate one in time, feel free to improvise with your fellow artists.
The Gallery offers plenty of inviting spaces to gather as a group, draw, and have drinks & snacks. There is no entry fee to come to this event.
Badge Pick-Up & Advanced Ticket Sales is open from 5:00 pm – 9:00 pm on Friday at the San Jose Convention Center 150 W San Carlos St, San Jose, CA 95113. So stick around after you pick up your badge and join us!