Press Release:
Boston Comic Con, Dick's Last Resort, Newbury Comics, and Faneuil Hall Marketplace are teaming up for the second annual pre-convention Boston Comic Con Costume Contest on Wednesday, July 30, 2014 from 11:45 am – 1:00 pm. The contest is open to the public and will feature a costume parade around Faneuil Hall Marketplace and prizes for the top three winners. Boston Comic Con will be held August 8-10, 2014 at the Seaport World Trade Center.
Contestants of all ages are encouraged to dress up as their favorite superhero, comic book character, and beyond (all costumes should be family friendly). The contest will kick off with a "Costume Parade" around Quincy Market, beginning and ending at Dick's Last Resort (Boston Comic Con will also host its annual Costume Contest "Cosplay" during the Convention on Sunday, August 10th at 4:00 pm at the Seaport World Trade Center)
Prizes for 1st, 2nd and 3rd place winners will be awarded. 1st place winner will receive two VIP passes to the three day Boston Comic Con ($240 value that includes a limited-edition T-shirt). The 2nd place winner will walk away with a $100 gift certificate to Dick's Last Resort. The 3rd place winner will be awarded a $50 gift certificate to Newbury Comics.
Costume contestants should arrive at Dick's Last Resort at 11:45 am to check in and register. The parade will begin at 12:15 pm and the final winners will be announced at 12:45 pm. Judges will include representatives from Newbury Comics at Faneuil Hall, Faneuil Hall Marketplace  and Boston Comic Con.
The event is free and open to the public. However, space is limited and contestants will be accommodated on a first come, first served basis. Adults and children of all ages are welcome to compete!
About Newbury Comics
Newbury Comics, a longtime exhibitor at Boston Comic Con, will be located at the Boston Comic Con Exhibition area in the Seaport World Trade Center. Newbury Comics will be giving out free promotional items at Boston Comic Con so stop by and visit their booth! Newbury Comics Faneuil Hall Marketplace store is located in the North Market building and is one of 28 stores all based in New England. Newbury Comics is independently owned and operated by its original founder for more than 30 years and specializes in music, movies and pop culture goods.
About Dick's Last Resort at Faneuil Hall Marketplace
Dick's is located in the Historic Quincy Market at Faneuil Hall Marketplace in Boston. It's just a napkin's throw away from the Harbor and the Boston Aquarium. Stop by and let yer hair down, enjoy some grub or toss back a few cold ones on our rockin' patio. It's all in fun at Dick's in Boston, so come see why Dick has been infamous since the rowdy times began in 1993.
About Boston Comic Con
The 8th Annual Boston Comic Con will host a three-day convention at the Seaport World Trade Center Friday August 8 through Sunday August 10, 2014. A-list celebrities from the genres of science fiction fantasy, horror and beyond will participate in panel discussions, Q&As, photo ops and autograph signings throughout the convention, alongside 200+ comic book creators from the local region and beyond. In addition, a Comic Book film festival will be held throughout the weekend and a Comic Book art auction will be held on Sunday, August 10. New this year, a third day was added on Friday, August 8, first Cosplay Harbor and the official "after party" at Laugh Boston on Saturday, August 9, and a limited number of VIP entry tickets on the convention's first day at 1 p.m. August 8, one hour before general admission. Celebrity appearances by Jason Momoa of "Game of Thrones," John Barrowman of "Doctor Who," "Torchwood" and Arrow," Sean Astin of "The Goonies" and "The Lord of the Rings" trilogy, James Marsters of "Buffy the Vampire Slayer" and "Angel," Katie Cassidy of "Arrow," Eve Myles of "Torchwood," Jewel Staite of "Firefly,"Sam Witwer of "Being Human" and Darryl McDaniels, aka DMC, of Run-DMC.
Press Release:
Fans of pop culture from across the Northeast and around the world will gather at the Connecticut Convention Center July 10th-13th, for the twelfth annual ConnectiCon in Hartford, CT. Founded in 2002, ConnectiCon is the largest massively multi-genre convention in New England.
This year's event showcases over 7,000 hours of programming spread out over four days including; informative panels and hands-on workshops, special guest and celebrity appearances, trading card games, board games, and roleplaying games, including dozens of scheduled tournaments, console gaming and arcade machines. ConnectiCon is proud to introduce the Northeast League of Legends Tournament with over $6,000 in prizes!
ConnectiCon features main events such as, "Nerd Prom," which is held Thursday evening at 8:30pm, tickets are available online. "ConnectiCon's Singled Out!" Contestants, who pre-register online, will have a chance to win a date sponsored by ConnectiCon at a local participating restaurant. There's also a ConnectiCon Masquerade Event held on Saturday, and the ConnectiCon "Cosplay Death match!" Plus many other fantastic events!
ConnectiCon will host nearly 90 special guests and celebrities including stars of stage and screen such as Noah Hathaway (The Neverending Story), Walter Jones (Mighty Morphin' Power Rangers), Alan Oppenheimer (Masters of the Universe), Janet Varney (Legend of Korra), Jennifer Hale (Mass Effect), Maurice LaMarche (Futurama) and Rob Paulsen (Teenage Mutant Ninja Turtles) and Richard Horvitz and Rikki Simons of the cartoon Invader Zim and Internet celebrity, Doug Walker, AKA That Guy With The Glasses. Joining them are voice actors Chris Cason, Danielle McRae, Ellen McLain, and Lauren Landa, comic creator Farel Dalrymple, and dozens of other talented guests.
Annual memberships to ConnectiCon are available online or at the door, and include access to all four days of the convention, as well as quarterly member appreciation days and other events year-round. It's fun for the entire family! For more information please go to their website www.connecticon.org or Facebook page.
Writer/director John Michael McDonagh and actor Brendan Gleeson appear for a special advance screening of Fox Searchlight's CALVARY to be followed by a Q & A on Tuesday July 22, 2014 at 7:00 PM. Presented by the Irish Film Festival.
Get free tickets at the link SOLD OUT
Kendall Square Cinema
1 Kendall Square, Cambridge, MA 02139
617-621-1202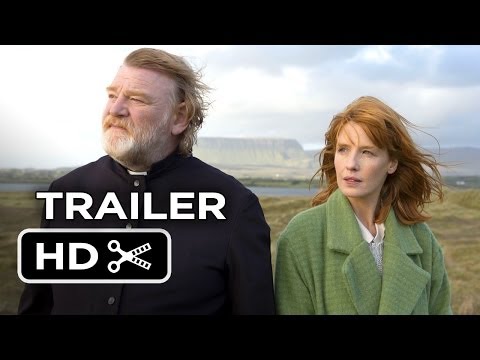 Meet Marvel Comics illustrator, Dan Wallace, at Barnes & Noble on Saturday August 2, 2014 at 3:00 PM for a special Marvel Day Event. For 70 years, Marvel Comics has been entertaining generations with a library of over 8,000 characters! This event is a featured event during our Get Pop-Cultured Month.
Barnes & Noble
Galleria Shopping Center, 3225 W 69th, Edina, MN 55435
952-920-0633
Author Brad Ricca appears at Barnes & Noble on Friday, July 25 at 7:00 pm for a reading and signing of his book, Super Boys: The Amazing Adventures of Jerry Siegel and Joe Shuster–the Creators of Superman.
Barnes & Noble
Mira Mesa MarketCenter, 10775 Westview Parkway, San Diego, CA 92126
858-684-3166
Gene Luen Yang and Dave Roman appear at Barnes & Noble for a Special Get Pop-Cultured Event on Thursday July 24, 2014 at 7:00 PM!
Author Event
Join us on Thursday, July 24 at 7:00 pm when creators, authors and illustrators Gene Luen Yang and Dave Roman will be in-store to host a Create Your Own Comic demo and workshop followed by a signing.
Barnes & Noble
Mira Mesa MarketCenter, 10775 Westview Parkway, San Diego, CA 92126
858-684-3166
Ian Doescher appears at Barnes & Noble to sign William Shakespeare's The Jedi Doth Return on Sunday July 13, 2014 at 2:00 PM!
Barnes & Noble
Northgate Mall, 401 NE Northgate Way #1100, Seattle, WA 98125
206-417-2967
Cartoonist Lucy Bellwood appears at Trident Booksellers on Monday, July 14th at 7:00 pm!
Press Release:
Have you ever yearned for a life at sea? Wondered what it would be like to sail aboard an 18th century vessel? Been perplexed by the confusing nautical terminology in Melville and O'Brian? Join tall ship sailor-turned-cartoonist Lucy Bellwood as she reads from her educational, autobiographical comic series Baggywrinkles. Whether working as a deckhand on the Lady Washington or documenting the restoration of the Charles W. Morgan at Mystic Seaport, her visual insights into life on board historic vessels will illuminate and delight.
About the author: Lucy Bellwood is a cartoonist and illustrator working out of Periscope Studio in Portland, OR. Since 2007 she has been an avid lover of tall ships and sailing, working aboard vessels up and down the West Coast. In 2014 she traveled to Boston to document the 38th voyage of the freshly-restored 1840s wooden whaling ship the Charles W. Morgan. Her work has appeared in Symbolia Magazine, The Nib, Cartozia Tales, and many other venues. You can find her online at lucybellwood.com or on Twitter as @LuBellWoo.
Trident Booksellers and Cafe
338 Newbury St, Boston, MA 02115
(617) 267-8688
Sex Nerd Sandra welcomes cartoonist Erika Moen (Oh Joy Sex Toy NSFW!) for a live recording of her podcast on Thursday July 17th at 8:00 pm!
Get tickets at the link… (21+ only)
Dante's
350 West Burnside Street, Portland OR 97209
503-345-7892
Kevin Smith and Jason Mewes (A.K.A. Jay & Silent Bob) appear at the Bryant Park Reading Room on Wednesday July 30th from 12:30 pm – 1:45 pm to sign Jay & Silent Bob's Blueprints for Destroying Everything. Please note: Only books will be signed at this event – No memorabilia.
The Dynamic twosome from Clerks make a rare appearance in honor of their new book, an illustrated collection on how to wreak havoc wherever you go.
Kevin Smith will pre-sign books prior to the event that will be sold on-site, day-of. Jason Mewes will sign books following the event and will be happy to take photos with people who purchase the book. Please note: Only books will be signed at this event – No memorabilia.
Rain information:
In case of rain, events are held under a tent at the Reading Room. In case of severe weather, please check bryantpark.org for the indoor location.