Molly Crabapple, Douglas Rushkoff, Dean Haspiel, Akim Funk Buddha, JahFurry, Josh Neufeld and more appear at Brooklyn's Union Hall on Tuesday, August 26, 2014 at 7:30 PM to present an evening of live comix readings, music, and comedy raising funds for health care costs related to Seth Kushner's fight with leukemia. If you cannot attend but would like to help Seth, you can donate at the link…
About SETH KUSHNER
Seth is a lifelong resident of Brooklyn, NY, where he and his wife, Terra are raising their five year old son. A renowned photographer, his work has appeared in The New York Times, Time Magazine, Newsweek, L'Uomo Vogue, Sports Illustrated, The New Yorker and other publications.
Published books include, The Brooklynites, Leaping Tall Buildings: The Origins of American Comics and upcoming New York Comics. Seth is co-founder of TRIP CITY, home to his CulturePOP photocomix and Schmuck comics. In 2013, Seth co-founded HANG DAI Editions an independent publishing imprint.
Help Seth and others find their match by registering at this event to become a bone marrow donor with Delete Blood Cancer — All it takes is completing a registration form and swabbing the inside of your cheeks. In less than five minutes, you can potentially save a life! Visit www.deletebloodcancer.org to learn more
More info and tickets at the link!
Union Hall – Brooklyn
702 Union Street, Brooklyn, NY 11215
Brian & Wendy Froud appear at the AFA to open an exhibition of artwork from their new book Faeries' Tales on Thursday September 18th from 6:00 – 8:00 PM!
Press Release:
On exhibition, a collection of 30 paintings by Brian and 16 sculptures by Wendy created for and published by Abrams in their newest book, Brian Froud's Faeries' Tales. The exhibition will be on view at AFA of SoHo from September 12th through October 12th, 2014.
Brian Froud's Faeries' Tales explores the complex relationship and the liminal state between the human and faery world where interaction occurs. Readers encounter individual faeries, each with a story to uncover, as told by the faeries themselves. Many of the stories are familiar to humans, but the true story is told by the faeries.
RSVPs are requested: RSVP@afanyc.com
AFA
54 Greene Street, New York City, NY 10013
212.226.7374
Ron Marz, Paul Harding, Tom Raney, Fred Van Lente, Crystal Skillman, and more appear at the Shmaltz Brewery on Thursday August 28th from 4:00 – 8:00 PM!
Press Release:
Shmaltz Brewery in Clifton Park, NY will host a fundraiser birthday party on Thursday, August 28th, 2014 to celebrate the late Jack "The King" Kirby's birthday. Kirby is considered by many to be the co-creator (along with Stan Lee) of the Marvel Comics Universe. Kirby co-created many of the superheroes being adored by fans of Marvel's recent blockbuster movies, including the Avengers, the Hulk, Captain America, Thor, the Fantastic Four and many more.
A group of local comic professionals approached Shmaltz about doing an event, with proceeds to be donated in Jack Kirby's honor to Hero Initiative, a non-profit organization that helps comic creators in need. Shmaltz stepped up in a big way, creating a limited-edition, Kirby-labeled ale exclusively for the party. King Kirby Ale will make its debut at the event, and a limited number of cases will be available for purchase. With a special edition label designed and drawn by Clifton Park artist Paul Harding, the ale will be available in both Pale and Dark varieties. Shmaltz is donating a percentage of ale sales to Hero Initiative.
"I tried to capture Kirby from an angle that few have seen before, in a way that people can actually look up to him and get a sense of his artistic power," said Harding, who has sculpted statues and action figures for DC Comics and many other comic-industry clients.
The Aug. 28 event will run from 4 to 8 p.m., and feature an impressive array of comic professionals, including Ron Marz, Paul Harding, Tom Raney, Fred Van Lente, Crystal Skillman and many others, who will be signing and sketching for donations to Hero Initiative. Van Lente and Skillman are the co-authors of the recent play "King Kirby," about Jack Kirby's life, which enjoyed a successful, well-reviewed run in New York City. Fans attending the party will be able to get autographs and sketches from the comic pros, and enjoy a beer tasting as well as a piece of special Jack Kirby birthday cake. Live music will be provided by Saratoga-based rock ensemble Sugar Pill, led by virtuoso John Stack on guitar and vocals. Party tickets are $20, with proceeds donated to Hero Initiative. Door prizes have been donated by Comic Depot of Saratoga Springs, and Excellent Adventures Comics of Ballston Spa.
Shmaltz Brewery
6 Fairchild Square, Clifton Park, NY 12065
(518) 406-5430
Dennis Lehane, Author/Screenwriter of such titles as Mystic River, Gone Baby Gone, and Shutter Island will appear at the Jean Cocteau Cinema on Saturday September 13, 2014 at 6:00 PM to read from his latest book, The Drop. The reading will include an interview followed by Q&A.
The Drop has been adapted to film and is the basis for the movie of the same title that is being released September 12th of this year by Fox Searchlight Pictures. Dennis Lehane wrote the screenplay for The Drop film which stars Tom Hardy and the late James Gandolfini. As expected Mr. Lehane will also introduce a unique screening of the The Drop film which opens in theaters nationwide the day prior.
The Drop – "Three days after Christmas, a lonely bartender looking for a reason to live rescues an abused puppy from a trash can and meets a damaged woman looking for something to believe in. As their relationship grows, they cross paths with the Chechen mafia; a man grown dangerous with age and thwarted hopes; two hapless stick-up artists; a very curious cop; and the original owner of the puppy, who wants his dog back. . . ."
In addition to having written several novels that were subsequently adapted to film, Dennis Lehane, has written multiple teleplays and serves as a creative consultant and writer for the HBO's Boardwalk Empire. He formerly served as a staff writer for the award-winning HBO series The Wire. For his work on The Wire he received a WGA Award for "Best Dramatic Series" and an Edgar Award for "Best Television Feature/Mini-Series Teleplay."
Tickets available at the link…
Jean Cocteau Cinema
418 Montezuma Ave Santa Fe NM 87501
(505) 992-8783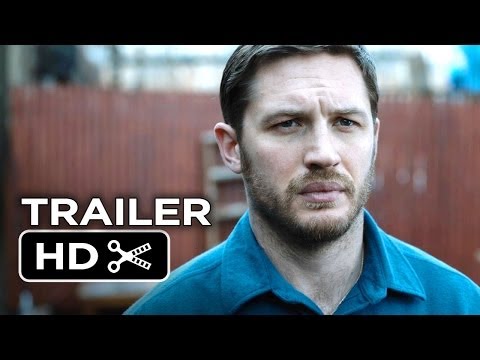 Author Junot Diaz appears at Skylight Books on Friday September 19th at 7:30 PM for a reading and signing of THIS IS HOW YOU LOSE HER.
NOTE: As with all Skylight Books events, this reading is free and open to the public (first come, first served). But, because we're expecting a large crowd at this event, we'll be giving out numbered tickets to the signing line to keep things organized. To get a ticket to the signing line, you must purchase a copy of any Junot Diaz book here at Skylight Books once tickets become available. The tickets will be available starting Friday, September 5, two weeks before the event. They will be available in-store, or you can order on our website and leave a note in the "Order Comments" field. We will also hold a ticket for you if you order and pay for a book over the phone. Each ticket holder may get a total of four books signed at the event. Thank you for your cooperation!
Junot Díaz's first book, Drown, established him as a major new writer with "the dispassionate eye of a journalist and the tongue of a poet" (Newsweek). His first novel, The Brief Wondrous Life of Oscar Wao, was a literary sensation, topping best-of-the-year lists and winning a host of major awards, including the Pulitzer Prize. Now Díaz turns his remarkable talent to the haunting, impossible power of love—obsessive love, illicit love, fading love, maternal love.
This Is How You Lose Her (Riverhead) is one of the most celebrated books of last year. In prose that is endlessly energetic, inventive, tender, and funny, Díaz's stories lay bare the infinite longing and inevitable weakness of the human heart. They remind us that passion always triumphs over experience, and that "the half-life of love is forever."
At the heart of these stories is the irrepressible, irresistible Yunior, a young hardhead whose longing for love is equaled only by his recklessness—and by the extraordinary women he loves and loses: artistic Alma; the aging Miss Lora; Magdalena, who thinks all Dominican men are cheaters; and the love of his life, whose heartbreak ultimately becomes his own.
Junot Diaz was born in the Dominican Republic and raised in New Jersey. He is the author of the critically acclaimed Drown; The Brief Wondrous Life of Oscar Wao, which won the 2008 Pulitzer Prize and the National Book Critics Circle Award; and This Is How You Lose Her, a New York Times bestseller and National Book Award finalist. He is the recipient of a MacArthur "Genius" Fellowship, PEN/Malamud Award, Dayton Literary Peace Prize, Guggenheim Fellowship, and PEN/O. Henry Award. A graduate of Rutgers College, Diaz is currently the fiction editor at Boston Review and the Rudge and Nancy Allen Professor of Writing at the Massachusetts Institute of Technology.
Skylight Books
1818 N. Vermont Ave, Los Angeles, CA 90027
Tel: 323.660.1175
Actor/writer/musician Jason Segel (How I Met Your Mother, The Muppets) visits The Grove on Saturday September 20, 2014 at 2:00 PM to discuss and sign his hilariously frightening middle-grade novel, Nightmares!, the first book in a trilogy about a boy named Charlie and a group of kids who must face their fears to save their town.
Special Instructions
This is a wristbanded signing. Please check with the store for complete event guidelines.
Barnes & Noble – The Grove at Farmers Market
189 The Grove Drive Suite K 30, Los Angeles, CA 90036
323-525-0270
Danielle Fishel, Topanga on Boy Meets World and its spinoff Girls Meets World, appears at Bookends on Tuesday, September 9th at 6:00 pm to sign her new memoir!
Appearing authors will only autograph books purchased at Bookends and must have valid Bookends Receipt.
Availability & pricing for all autographed books subject to change.
Bookends cannot guarantee that the books that are Autographed will always be First Printings.
Autographed books purchased at Bookends are non-returnable.
While we try to ensure that all customers coming to Bookends' signings will meet the author and get their book signed, we cannot guarantee that all attendees will meet the author, or that all books will be signed.  We cannot control  inclement weather, author travel schedules or authors who leave signings prematurely.
Bookends
211 E. Ridgewood Avenue, Ridgewood, NJ 07450
201-445-0726
Brian & Wendy Froud appear to sign copies of Faerie's Tales at Forbidden Planet London Megastore at 1:00 PM on Saturday 6th September.
Humans have always had special relationships and bonds with faeries, whether loving and helpful or at times destructive. This new book explores the complex relationship and the liminal state between the human and faery world where interaction occurs. In Faeries Tales, readers encounter individual faeries, each with a story to uncover, as told by the faeries themselves. Many of the stories are familiar to humans, but the 'true' story is told by the faeries.
Brian Froud has created some of the most respected and highly acknowledged mythic artwork of our time. He has won numerous awards, including the Hugo Award for Best Original Artwork. Wendy Froud is a doll artist, sculptor and puppet-maker, best known for her work creating creatures for the Jim Henson films The Dark Crystal and Labyrinth, as well as her work on the Star Wars series, for which she was the fabricator of Yoda.
Forbidden Planet London Megastore
179  Shaftesbury Avenue, London, WC2H 8JR
Cartoonist Scott C. appears at Gallery Nucleus on Saturday September 6th from 7:00 – 10:00 PM!
Gallery Nucleus
210 East Main Street, Alhambra, CA 91801
Harvard Book Store welcomes multi-talented actor, writer, and musician JASON SEGEL appears at the First Parish Church on Friday September 12th at 7:00 PM for a reading and signing of his hilariously frightening middle-grade novel Nightmares! Tickets on sale online only at jasonsegel.eventbrite.com.
Nightmares! is the first book in a trilogy about a boy named Charlie and a group of kids who must face their fears to save their town, co-written with New York Times bestselling author Kirsten Miller.
Sleeping has never been so scary. And now waking up is even worse!
Charlie Laird has several problems.
1. His dad married a woman he is sure moonlights as a witch.
2. He had to move into her purple mansion, which is NOT a place you want to find yourself after dark.
3. He can't remember the last time sleeping wasn't a nightmarish prospect. Like even a nap.
What Charlie doesn't know is that his problems are about to get a whole lot more real. Nightmares can ruin a good night's sleep, but when they start slipping out of your dreams and into the waking world—that's a line that should never be crossed.
And when your worst nightmares start to come true . . . well, that's something only Charlie can face. And he's going to need all the help he can get, or it might just be lights-out for Charlie Laird. For good.
First Parish Church
1446 Massachusetts Ave, Cambridge, MA 02138
(617) 876-7772