Comedian Chris Hardwick appears at the Wilbur Theatre on Friday, May 1st at 7:30 PM and 10:00 PM!
Press Release:
Chris Hardwick is a stand-up comedian, chart-topping podcaster, television personality, contributor for Wired magazine, and creative head of the multiplatform media behemoth known as Nerdist Industries. Chris is the CEO of Nerdist Industries, which has grown to include the Nerdist.com website; a premium YouTube channel (youtube.com/nerdist) with over 1M subscribers; 2.4M Twitter fans; and a podcast network including the flagship Nerdist Podcast that averages over 6 million monthly downloads.
Nerdist also produces content for television including "All Star Celebrity Bowling" for AMC and "In the Name of Science" for National Geographic Channel. Further, Nerdist hosts live events around the country such as The Nerdist Podcast Live! and Course of the Force, an annual lightsaber relay in partnership with Lucasfilm LTD and Octagon which leads up to San Diego Comic-Con International.
On top of his Nerdist responsibilities, Chris is the face of AMC's live after show Talking Dead, which discussed the highly-rated The Walking Dead. His top rated late-night show, @Midnight airs four nights a week on Comedy Central. Nerdist Industries is headquartered at Meltdown Comics in Hollywood.
Wilbur Theatre
246 Tremont Street, Boston, MA 02116
(617) 248-9700
Press Release:
Forbidden Planet is stoked to announce a Troma signing on Thursday April 30th at 7:00 PM! Meet Lloyd Kaufman (Troma President and creator of The Toxic Avenger), Ethan Hurt (Composer of the Class of Nuke 'Em High Theme), and Lisa Gaye (star of Class of Nuke ' Em High 2 & 3, Toxic Avenger 2-4, and many more Troma classiscs!
Forbidden Planet
832 Broadway, New York, NY 10003
212-473-1576
Press Release:
The Capital City Comic Con, greater Lansing's first comic convention, will be held on May 2nd and 3rd, 2015 at Haslett High School! Guests include: Adam Talley, Matt Feazell, Rick Chambers, Daniel J. Hogan, Randall W. Scott, the 501st Legion, and the Lansing Derby Vixens!
Located in the heart of Michigan, Capital City Comic Con is conveniently located within an hour and half of some of Michigan's largest cities, including metro-Detroit, Flint, Grand Rapids and Jackson.
Check out www.capcitycomiccon.com for the latest news, purchase tickets, check out our gaming and cosplay, register for a booth, and more!
We welcome a variety of vendors, exhibitors and attendees, including comics, cards, games, action figures, memorabilia, books, movies, apparel, cosplayers and more!
Capital City Comic Con is committed to bringing an amazing, fun-filled weekend to the greater Lansing community.
To buy tickets, click the link, or download the EventBrite app to your mobile device. Save money on presale tickets and two-day passes!
Join Claire Keane (Frozen, Tangled) for a Mother's day event in Venice Saturday, May 9th at 4:00 PM where she will be drawing, reading and signing Once Upon A Cloud at Ecole Claire Fontaine. There will be activities for the whole family and gifts to make for the moms in your life.
Ecole Claire Fontaine
1047 Abbot Kinney, Venice, CA 90291
Comedian Nick Kroll appears in person to speak about the film following this screening on Wednesday, April 22 at 7:00 pm.
About the movie:
A young, hipster entrepreneur (Nick Kroll) crashes and burns on the eve of his company's big launch.
With his entire life in disarray, he leaves Manhattan to move in with his estranged pregnant sister (Rose Byrne), brother-in-law (Bobby Cannavale) and three year-old nephew in the suburbs, only to become their manny. Faced with real responsibility, he may finally have to grow up, but not without some bad behavior first.
Coolidge Corner Theatre 
290 Harvard Street, Brookline, MA 02446-2908
617-566-6660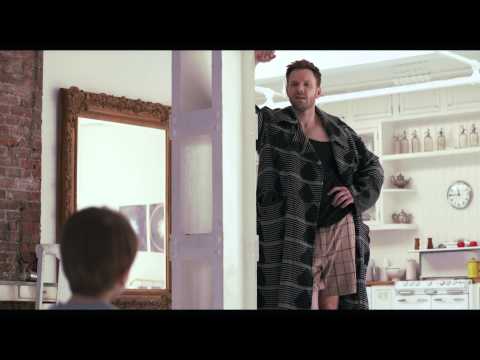 Press Release:
Big WOW! Comic Fest hosts a Drink & Draw this Friday April 17th, 2015 from 9:00 pm till midnight(?) at the Hyatt Place Hotel (inside the Gallery,) 282 S. Almaden Blvd, San Jose, CA 95113 right next door to the San Jose Convention Center. RSVP on Facebook!
Bring your sketchbooks, drawing pads, & art supplies and mingle with professional and amateur artists while having drinks and socializing. It's a casual event so just dive in and drink & draw. We may have a ringleader for the event to bring up drawing ideas and such so keep posted. If we cannot appropriate one in time, feel free to improvise with your fellow artists.
The Gallery offers plenty of inviting spaces to gather as a group, draw, and have drinks & snacks. There is no entry fee to come to this event.
Badge Pick-Up & Advanced Ticket Sales is open from 5:00 pm – 9:00 pm on Friday at the San Jose Convention Center 150 W San Carlos St, San Jose, CA 95113. So stick around after you pick up your badge and join us!
William Shatner (Star Trek's Captain James T. Kirk) speaks at the Lowell Memorial Auditorium on Thursday, June 11, 2015 at 8:00 PM!
Tickets are available at the link! Proceeds from Celebrity Forum support the Middlesex Community College Foundation.
Lowell Memorial Auditorium
50 E Merrimack St, Lowell, MA 01852
(978) 454-2299
Comics legend Neal Adams appears at Alternate Reality Comics on Wednesday, April 22, 2015 from 4:00 to 7:00 pm!
First autograph is FREE! (Additional autographs are $10 each) Portfolios, Art Prints, Books and Sketches will be available for purchase! Neal is also taking on commissions so now is the time to get a piece of art drawn up by Neal Adams. Email Jason at adams@nealadams.com And Jason will work out characters and prices with you. Maybe get a Batman Black & White Variant blank with a Batman head sketch drawn on it. You can also call Jason at 212-869-4170.
Who is Neal Adams? Neal Adams is a towering figure in the world of comic book creation and art. Neal has had legendary 'runs' on Batman, X-Men, Green Lantern/Green Arrow, and Deadman. Adams rescued Batman from the campy nostalgia of the television show, and re-fitted him in his present incarnation as an "Avenger of the Night." When people say 'modern Batman,' they mean Neal Adams' Batman. His run on Batman led directly to the new, more realistic incarnation in "Batman Returns" movie, which featured the character he created, Ras Al Ghul. Neal just did an 8 page story in Batman Black & White #1.
Neal is currently working on a Superman Series for DC Comics.
Alternate Reality Comics
4800 S. Maryland Pkwy ste. D, Las Vegas, NV 89119
702-736-3673
Boston Comic Con welcomes BRETT DALTON to our show on July 31st – August 2nd! Brett will be signing autographs and doing fan photo ops all day Friday, Saturday, and Sunday. He is best known for his breakout role as double agent Grant Ward on Marvel's Agents of SHIELD! Brett's other television credits include Blue Bloods, Army Wives, and National Geographic Channel's Killing Lincoln. Hail Hydra!
Previously announced guests include: Stan Lee, Hayley Atwell, Robin Lord Taylor, Eduardo Risso, Humberto Ramos, Jose Luis Garcia-Lopez, Tony Moore, Jason Latour, Joelle Jones, Steve Lieber, Annie Wu, Franco Aureliani, J. Bone, Frank Brunner, Michael Cho, Jeff Dekal, Evan Dorkin, Sara Dyer, Gerry Duggan, Mike Henderson, Mike Kunkel, John Layman, Stacey Lee, Laura Martin, Phil Noto, Dan Panosian, Yanick Paquette, Jeff Parker, Andrew C. Robinson, Kurtis J. Wiebe, Joshua Williamson, Brian Azzarello, Nick Bradshaw, Eric Canete, Frank Cho, Amanda Conner, Jimmy Palmiotti, Andy Belanger, Stephanie Buscema, CB Cebulski, Dave Johnson, Joe Prado, Tim Sale, Amy Reeder, Don Rosa, Stephane Roux, Frank Tieri, and more!
Tickets are now available for purchase. Please note that this year tickets will be sold ONLINE ONLY, there will not be any on-site ticket sales.
If you are coming in from out of town, the official Boston Comic Con hotel is the Seaport Hotel which is attached to the show venue (The Seaport World Trade Center).
About Boston Comic Con:
The Boston Comic Con is a 100% independently run comic book show committed to bringing the biggest and best comic creators to New England. Run by fans for fans, Boston Comic Con is not affiliated with any other convention tour or corporate interests. Hosting over 120,000 square feet of vendors selling comic books, toys, posters, trading cards, and other pop culture memorabilia, this is a destination event for geeks of any stripe. This year's convention will be held Friday July 31st, Saturday August 1st, and Sunday August 2nd at the Seaport World Trade Center, 200 Seaport Blvd, Boston, MA 02210. For more information please go to our website at www.bostoncomiccon.com and follow us on Twitter (@BostonComicCon) and Facebook!
Press Release:
Books Inc. proudly present New York Times-bestselling author Eric Jerome Dickey in celebration of his latest romantic adventure One Night on Thursday, April 23rd from 7:00 – 9:00 pm!
For one night, a couple checks in to an upscale hotel. The pair seem unlikely companions, from opposing strata of society, but their attraction is palpable to all who observe them–or overhear their cries of passion. In the course of twelve hours, con games, erotic interludes, jealousy, violence, and murder swirl around them. Will they part ways in bliss, in sorrow, or in death?
Books Inc.
1344 Park Street, Alameda, CA 94501
(510) 522-2226