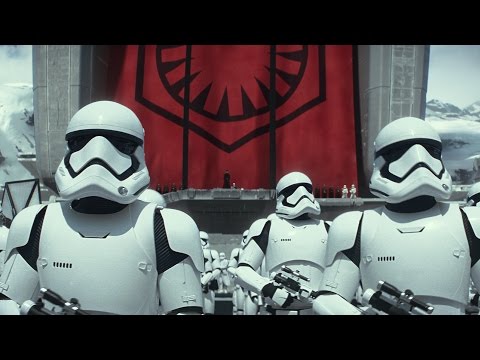 Join Claire Keane (Frozen, Tangled) for a Mother's day event in Venice Saturday, May 9th at 4:00 PM where she will be drawing, reading and signing Once Upon A Cloud at Ecole Claire Fontaine. There will be activities for the whole family and gifts to make for the moms in your life.
Ecole Claire Fontaine
1047 Abbot Kinney, Venice, CA 90291
Comedian Nick Kroll appears in person to speak about the film following this screening on Wednesday, April 22 at 7:00 pm.
About the movie:
A young, hipster entrepreneur (Nick Kroll) crashes and burns on the eve of his company's big launch.
With his entire life in disarray, he leaves Manhattan to move in with his estranged pregnant sister (Rose Byrne), brother-in-law (Bobby Cannavale) and three year-old nephew in the suburbs, only to become their manny. Faced with real responsibility, he may finally have to grow up, but not without some bad behavior first.
Coolidge Corner Theatre 
290 Harvard Street, Brookline, MA 02446-2908
617-566-6660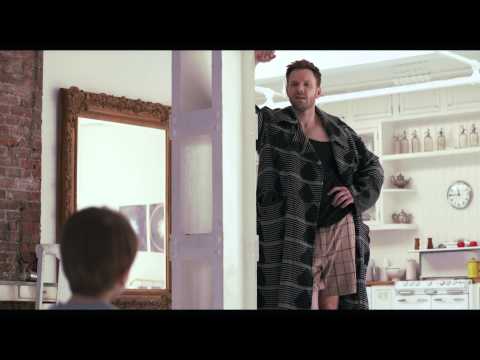 Press Release:
Big WOW! Comic Fest hosts a Drink & Draw this Friday April 17th, 2015 from 9:00 pm till midnight(?) at the Hyatt Place Hotel (inside the Gallery,) 282 S. Almaden Blvd, San Jose, CA 95113 right next door to the San Jose Convention Center. RSVP on Facebook!
Bring your sketchbooks, drawing pads, & art supplies and mingle with professional and amateur artists while having drinks and socializing. It's a casual event so just dive in and drink & draw. We may have a ringleader for the event to bring up drawing ideas and such so keep posted. If we cannot appropriate one in time, feel free to improvise with your fellow artists.
The Gallery offers plenty of inviting spaces to gather as a group, draw, and have drinks & snacks. There is no entry fee to come to this event.
Badge Pick-Up & Advanced Ticket Sales is open from 5:00 pm – 9:00 pm on Friday at the San Jose Convention Center 150 W San Carlos St, San Jose, CA 95113. So stick around after you pick up your badge and join us!
Comic Fest Coral Springs moves Date to May 9th!
Slight change for the first ever Comic Fest Coral Springs in Coral Springs, FL
Guests include Charles Paul Wilson III
Barbara Kesel
Fernando Ruiz
Derrick fish
Jose Delbo
Manny Cartoon
Silvana
501st Legion
For more info check out the website!
William Shatner (Star Trek's Captain James T. Kirk) speaks at the Lowell Memorial Auditorium on Thursday, June 11, 2015 at 8:00 PM!
Tickets are available at the link! Proceeds from Celebrity Forum support the Middlesex Community College Foundation.
Lowell Memorial Auditorium
50 E Merrimack St, Lowell, MA 01852
(978) 454-2299
Boston Comic Con welcomes BRETT DALTON to our show on July 31st – August 2nd! Brett will be signing autographs and doing fan photo ops all day Friday, Saturday, and Sunday. He is best known for his breakout role as double agent Grant Ward on Marvel's Agents of SHIELD! Brett's other television credits include Blue Bloods, Army Wives, and National Geographic Channel's Killing Lincoln. Hail Hydra!
Previously announced guests include: Stan Lee, Hayley Atwell, Robin Lord Taylor, Eduardo Risso, Humberto Ramos, Jose Luis Garcia-Lopez, Tony Moore, Jason Latour, Joelle Jones, Steve Lieber, Annie Wu, Franco Aureliani, J. Bone, Frank Brunner, Michael Cho, Jeff Dekal, Evan Dorkin, Sara Dyer, Gerry Duggan, Mike Henderson, Mike Kunkel, John Layman, Stacey Lee, Laura Martin, Phil Noto, Dan Panosian, Yanick Paquette, Jeff Parker, Andrew C. Robinson, Kurtis J. Wiebe, Joshua Williamson, Brian Azzarello, Nick Bradshaw, Eric Canete, Frank Cho, Amanda Conner, Jimmy Palmiotti, Andy Belanger, Stephanie Buscema, CB Cebulski, Dave Johnson, Joe Prado, Tim Sale, Amy Reeder, Don Rosa, Stephane Roux, Frank Tieri, and more!
Tickets are now available for purchase. Please note that this year tickets will be sold ONLINE ONLY, there will not be any on-site ticket sales.
If you are coming in from out of town, the official Boston Comic Con hotel is the Seaport Hotel which is attached to the show venue (The Seaport World Trade Center).
About Boston Comic Con:
The Boston Comic Con is a 100% independently run comic book show committed to bringing the biggest and best comic creators to New England. Run by fans for fans, Boston Comic Con is not affiliated with any other convention tour or corporate interests. Hosting over 120,000 square feet of vendors selling comic books, toys, posters, trading cards, and other pop culture memorabilia, this is a destination event for geeks of any stripe. This year's convention will be held Friday July 31st, Saturday August 1st, and Sunday August 2nd at the Seaport World Trade Center, 200 Seaport Blvd, Boston, MA 02210. For more information please go to our website at www.bostoncomiccon.com and follow us on Twitter (@BostonComicCon) and Facebook!
Authors Tim and Steve Seeley appear at Toy de Jour on Saturday April 18th from 2:00-5:00 pm for a signing to celebrate the release of Dark Horse's The Art of He-Man and the Masters of the Universe.
Toy de Jour
2064 N Western Ave, Chicago, IL 60647
(773) 217-9089
As geek culture continues to expand the market sees new conventions cropping up regularly. In New England one of the largest, and longest running, is Anime Boston which has been going since 2003 and growing each year. With a dedicated volunteer staff, they fill the Hynes Convention Center year after year with fans of anime, manga, cosplay, and virtually any other stripes of geek. While their guests and programming stick closely to the New England Anime Society's mandate of concentrating on Japanese pop culture, attendees still represent their individual tastes. Guests such as voice over artists bridge this gap well. This year Anime Boston hosted Cherami Leigh, Mona Marshall, Richard Epcar, Michael Sinterniklaas, and more who have worked dubbing anime television shows and movies into English such as Sword Art Online, Naruto, Robotech, Ghost in the Shell, Mobile Suit Gundam but are equally as well known for their American projects like South Park, Venture Brothers, and Teenage Mutant Ninja Turtles.
Several guest were direct from Japan including Godzilla actors Akira Takarada and Haruo Nakajima (see photo at left) who graciously signed for fans and posed for photos on the convention floor all weekend long. Mr. Takarada also offered hand written calligraphy of Godzilla's name in kanji as a memento. Furthermore, J-Pop star LiSA played to a sold out audience on Friday night.
The annual charity auction, the proceeds from which benefit the National Multiple Sclerosis Society, saw some records broken when an original watercolor painting of Aang and Appa by Avatar: The Last Airbender co-creator Bryan Konietzko sold for $2,500. Ultimately, the auction raised $23,485.84, its highest amount ever.
Next year's Anime Boston has been scheduled for March 25-27, 2016!
Writer Mark Millar appears on Saturday 18th April at 1:00 pm to launch both Forbidden Planet's brand new and expanded Birmingham Megastore and the graphic novel collection of Jupiter's Legacy!
Jupiter's Legacy: The children of the world's greatest superheroes may never be able to fill their parents' shoes. When the family becomes embattled by infighting, one branch stages an uprising and another goes into hiding. How long can the world survive when one family's super-powered problems explode onto the global stage?
Mark Millar is the award-winning writer/ creator of Wanted and Kick-Ass and worked as an executive producer on their subsequent movie adaptations. He is also the Creative Consultant for Twentieth Century Fox in Los Angeles, overseeing their upcoming Marvel movies. His ten years at Marvel produced Civil War, the biggest-selling series of the decade, and The Ultimates, credited by screenwriter Zak Penn as his inspiration for The Avengers movie. His Millarworld company has expanded in the last few years to include Kick-Ass 2, Hit-Girl, The Secret Service, Nemesis, War Heroes, American Jesus, Supercrooks and Superior. In 2012, he was awarded an honorary doctorate by Glasgow Caledonia University for his services to film and literature.
Forbidden Planet Birmingham Megastore
74 Bull Street Birmingham B4 6AD
0121 236 3026