Jason Mewes & Kevin Smith (Clerks, Mallrats, Jay & Silent Bob Strike Back) appear at the Ontario Improv on Friday November 21st at 10:00 PM for a live recording of their podcast Jay & Silent Bob Get Old!
Tickets available at the link…
Ontario Improv
4555 Mills Circle, Ontario, CA 91764
(909) 484-5411
Cary Elwes appears at Forbidden Planet's London Megastore to sign AS YOU WISH on Tuesday 25th November from 1:00 to 2:00 pm.
The Princess Bride has been a family favourite for close to three decades. Ranked by the American Film Institute as one of the top 100 Greatest Love Stories and by the Writers Guild of America as one of the top 100 screenplays of all time, The Princess Bride will continue to resonate with audiences for years to come.
Cary Elwes was inspired to share his memories and give fans an unprecedented look into the creation of the film while participating in the twenty-fifth anniversary cast reunion. In As You Wish he has created an enchanting experience; in addition to never-before seen photos and interviews with his fellow cast mates, there are plenty of set secrets, and backstage stories.
Cary Elwes is a celebrated English actor who starred as "Westley" in The Princess Bride before moving on to roles in Robin Hood: Men in Tights, Glory, Days of Thunder, Twister, and Saw, among many other acclaimed performances. He will always be indebted to The Princess Bride, for changing his life and giving him a career that has spanned decades. He lives in Hollywood, California, with his family. Find out more about Cary Elwes at twitter.com/cary_elwes.
Please note that, due to time restraints, Cary Elwes will only be signing copies of 'As You Wish'.
Forbidden Planet London Megastore
179 Shaftesbury Avenue, London, WC2H 8JR
Hot off the success of the Ultimate horror Weekend, Spooky Empire announces a new show teaming with Halloween Extreme to run May 15-17.
For more info visit Spooky Empire at www.spookyempire.com and Halloween Extreme at www.halloweenextreme.com
Jon Klassen appears at Barnes & Noble to sign Sam & Dave Dig a Hole on Sunday December 7, 2014 at 2:00 PM!
Barnes & Noble – The Grove at Farmers Market
189 The Grove Drive Suite K 30, Los Angeles, CA 90036
323-525-0270
Black Dynamite himself, Michael Jai White, appears at Meltdown Comics on Wednesday November 12, 2014 at 7:00 pm along with Carl Jones (Executive Producer/Writer), Byron Minns ("Bullhorn"), and Brian Ash (Comic Writer), to sign issue #4 of the official Black Dynamite comic book!
ADDED BONUS! The first 100 people to purchase issue #4 will receive a limited edition Black Dynamite poster with artwork from Studio Trigger's Hiroyuki Imaishi!
Meltdown Comics
7522 Sunset Blvd, Los Angeles, CA 90046
Shock Pop Comiccon proudly presents, John Waters "This Filthy World: Filthier and Dirtier", live on Saturday February 14th time TBA.
We are offering an extremely limited amount of seats for $75. This is preferred seating. You get a book, which John Waters will sign. You will participate in a meet and greet, where John will also sign 2 personal items. John will also take a "selfie" photograph with you, that you can take with your camera, cell phone,whatever. Beyond these very limited seats, we expect to have some addiitonal space, we will not charge for this space, it will not be the best seats, and it will not include a meet and greet with John. This seperately ticketed event can be purchased with admission at http://www.eventbrite.com/e/shock-pop-comiccon-tickets-11516222331?ref=ebtn
Seating at the event will be open to any and all show ticket holders on first come, first serve basis as long as seats are still available – but preferred seating placement and panel attendance guarantee is reserved for package ticket holders along with all of the other great swag that comes with the package!
For more information on Shock Pop Comiccon visit the website
Lee Karr, Gregory Nicotero, John Harrison, Joe Pilato, Terry Alexander, John Vulich, Jan Pascale, Bruce Miller, Everett Burrell, and David Smith  appear at Dark Delicacies on Saturday November 29th at 2:00 p.m. to sign THE MAKING OF GEORGE A. ROMERO'S DAY OF THE DEAD.
Dark Delicacies
3512 W. Magnolia, Burbank, CA 91505
(818) 556-6660
Scott Watanabe, Victoria Ying, Shiyoon Kim, Lorelay Bove, Kevin Nelson, Paul Briggs, and Kendelle Hoyer appear at Gallery Nucleus on Saturday November 15, 2014 from 2:00 – 5:00 PM!
Press Release:
Walt Disney Animation Studios' Big Hero 6 is the story of Hiro Hamada, a brilliant robotics prodigy who must foil a criminal plot that threatens to destroy the fast-paced, high-tech city of San Fransokyo. This new title in our popular The Art of series, published to coincide with the movie's U.S. release, features concept art from the film's creation—including sketches, storyboards, maquette sculpts, colorscripts, and much more—illuminated by quotes and interviews with the film's creators. Fans will love the behind-the-scenes insights into Disney's newest action comedy adventure.
Come see rare behind the scenes artwork by artists from the production design, storyboard, and visual development teams.
Bring your questions for the Q&A session and meet the artists one-on-one as they sign copies of the new Art of Big Hero 6.
$5 Admission at the door or FREE w/ purchase of the Art of Big Hero 6 book (about 75 seats available, standing room also available).
Outside books will be subject to a $10 fee.
Featured Artists:
Scott Watanabe – Art Director, Environments
Victoria Ying – VisDev, Environments
Shiyoon Kim – Character Designer
Lorelay Bove – VisDev, Characters
Kevin Nelson – VisDev Artist
Paul Briggs – Head of Story
Kendelle Hoyer – Story Artist
Event Schedule:
2:00 – 3:00 pm Panel Presentation
3:00 – 3:30 pm Q&A
4:00 – 5:00 pm Signing
Gallery Nucleus
210 East Main Street, Alhambra, CA 91801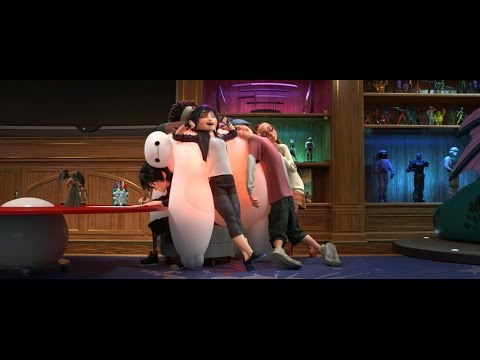 James O'Barr, creator of The Crow, is coming to FLORIDA SUPERCON in Miami on June 25-28, 2015 at The Miami Beach Convention Center
The LARGEST Comic Con in South Florida is Florida Supercon! South Florida's Comic Book, Anime, Animation, Video Game, Fantasy, Sci-Fi and Pop Culture Convention is JUNE 25-28, 2015 at THE MIAMI BEACH CONVENTION CENTER! It's 4 days of fun featuring celebrity guests, comic book creators, voice actors, industry guests, cosplayers, artists, writers, panels, Q&A's, films & shorts, costume & cosplay contests, vendors, parties, anime, workshops, video gaming and more!
Check out the Florida Supercon event page at https://www.facebook.com/events/755416591166661
Director Jorge R. Gutierrez and writer Doug Langdale appear at Dark Delicacies on Monday November 17th at 7:30 p.m. to sign THE ART OF THE BOOK OF LIFE.
Dark Delicacies
3512 W. Magnolia, Burbank, CA 91505
(818) 556-6660