Jonathan Coulton and Greg Pak appear at Dragon's Lair in Austin to sign Code Monkey Save World on Monday, March 10th from 6:00 pm till 8:00 pm!
Dragon's Lair Austin
2438 West Anderson Lane, Suite B-1, Austin, TX 78757
Comedian Brian Posehn and special guest Lance Henriksen host a midnight screening of Near Dark on March 14th at the Hollywood Arclight.
Arclight Hollywood Cinema
6360 Sunset Blvd, Los Angeles, CA 90028
(323) 464-1478
The Grandmaster Blu-ray and DVD Release Coming March 4 from Anchor Bay Entertainment and the Weinstein Company
There have been several films featuring Ip Man, the legendary martial artist, in recent years. Donnie Chen has played the Wing Chun master twice since 2008, a role he claims he will never reprise. Dennis To took a turn in the 2010 film The Legend Is Born—Ip Man, and before him, Yu Chenghui assumed the role in The Legend of Bruce Lee. Now comes The Grandmaster, released in China in 2013 and available this year in the U.S. thanks to the Weinstein Company.
Directed by Wong Kar-wai, a favorite of eastern and western film festivals, the movie is a taut epic—is that an oxymoron?—tracing Ip's life from the mid-1930s to his death in 1972. A master of the kung fu style known as Wing Chun (literally, "spring chant"), Ip, played with a humble confidence by Tony Leung, defeats Gong Yutian, a martial arts master from Northern China, in 1936, earning the distinction of Southern master. He also fights Gong's mysterious daughter, Gong Er—and loses.
The two stay in touch through letters until war drains Ip's fortune, kills two of his children, and forces him to Hong Kong in 1950 in search of work. He lands at a kung fu school, where he earns a job by out-fighting the headmaster. (In one of the few light moments, Ip asks the headmaster if he has eaten lunch. Yes, the headmaster says. Smiling slyly, Ip replies, "I did not want it to go to waste." A single blow later, the lunch makes its cameo.)
In Hong Kong, Ip reconnects with Gong Er, who has become a doctor. She tells him about her father, who was murdered by his Northern successor, Ma San, and her subsequent vengeance against Ma: she killed him by shoving him against a speeding train. The fight left her wounded, and she turned to opium in 1940, dying in 1952 from an apparent overdose. Ip focuses on his teaching after that, bringing Wing Chun many followers, "including," we learn in the movie's coda, "his most famous student, Bruce Lee," who appears for two seconds as a fuzzy-haired adolescent.
The Grandmaster is a gorgeous film, a study in cinematic detail. In a fight scene in the rain, for instance, the water dripping from the brim of Ip's hat is rendered in poetic close-up. The fight between Ip and Gong Er has the tenderness of foreplay, but other battles have some absurdities, such as when Ip and an opponent kick opposite sides of a rickshaw and crush it. This is the draw, however, of kung fu movies: stylized violence, no different from Die Hard or The Fast and the Furious, except using natural weapons, the hands and feet, instead of Uzis or 1969 Camaros. In these fantasy elements, Wong Kar-wai delivers.
Where he misfires is Ip's reunion with Gong Er: he makes it too compelling. There had been hints of friction between her father and his man Ma, and when she reveals what happened, we see the toll those events took. Zhang Ziyi, whom I had only ever seen in Rush Hour 2 as a remorseless assassin, shows us her range, making Gong Er not so tortured that she can't get stuff done (like taking out her father's killer). Compared to this bloodlust, Ip Man's wanderings provide little conflict.
In its sweep and cinematography, its pitch-perfect acting and thrilling, if occasionally risible, battle scenes, The Grandmaster is perhaps the best account of the life of Ip Man, a figure important to both eastern and western cultures.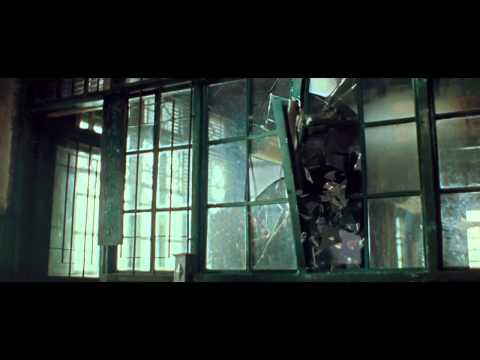 DVD Bonus Features include:
The Grandmaster: From Ip Man to Bruce Lee
A Conversation with Shannon Lee, Daughter of Bruce Lee
The Grandmaster Behind the Scenes
Wong Kar Wai's Journey Into Martial Arts
Focus on Fighting Styles
Recreating Imperial China
Tony Leung
Zhang Ziyi
Director Wong Kar Wai
What Makes a Martial Artist
The Grandmaster According to RZA
THE GRANDMASTER BLU-RAY™
Street date:                  March 4, 2014
Catalog #:                    BD61155
UPC:                            013132611556
Run time:                     108 Minutes
Rating:                         PG-13
SRP:                             $29.99
Format:                        Widescreen
Audio:                         5.1 DTSHD-MA
Languages:                Mandarin Chinese with English Subtitles, English, English Subtitles For The Deaf & Hearing Impaired & Spanish Subtitles
THE GRANDMASTER DVD
Street date:                 March 4, 2014
Catalog #:                   WC61154  
UPC:                           013132611549
Run time:                    108 Minutes
Rating:                        PG-13
SRP:                            $24.98
Format:                       Anamorphic Widescreen
Audio:                         Dolby Digital 5.1
Languages:                Mandarin Chinese with English Subtitles, English, English Subtitles For The Deaf & Hearing Impaired & Spanish Subtitles
Learn more about THE GRANDMASTER at: www.thegrandmasterfilm.com
About the Weinstein Company
The Weinstein Company (TWC) is a multimedia production and distribution company launched in October 2005 by Bob and Harvey Weinstein, the brothers who founded Miramax Films in 1979. TWC also encompasses Dimension Films, the genre label founded in 1993 by Bob Weinstein, which has released such popular franchises as SCREAM, SPY KIDS and SCARY MOVIE. Together TWC and Dimension Films have released a broad range of mainstream, genre and specialty films that have been commercial and critical successes.  TWC releases took home eight 2012 Academy Awards®, the most wins in the studio's history. The tally included Best Picture for Michel Hazanavicius's THE ARTIST and Best Documentary Feature for TJ Martin and Dan Lindsay's UNDEFEATED. THE ARTIST brought TWC its second consecutive Best Picture statuette following the 2011 win for Tom Hooper's THE KING'S SPEECH.
Since 2005, TWC and Dimension Films have released such films as GRINDHOUSE; 1408; I'M NOT THERE; THE GREAT DEBATERS; VICKY CRISTINA BARCELONA; THE READER; THE ROAD; HALLOWEEN; THE PAT TILLMAN STORY; PIRANHA 3D; INGLOURIOUS BASTERDS; A SINGLE MAN; BLUE VALENTINE; THE COMPANY MEN; MIRAL; SCRE4M; SUBMARINE; DIRTY GIRL; APOLLO 18; OUR IDIOT BROTHER; I DON'T KNOW HOW SHE DOES IT; SARAH'S KEY; SPY KIDS: ALL THE TIME IN THE WORLD IN 4D; MY WEEK WITH MARILYN; THE IRON LADY; W.E.; CORIOLANUS; UNDEFEATED; THE ARTIST; BULLY; THE INTOUCHABLES; LAWLESS; KILLING THEM SOFTLY; THE MASTER; SILVER LININGS PLAYBOOK; DJANGO UNCHAINED; QUARTET; ESCAPE FROM PLANET EARTH; DARK SKIES; THE SAPPHIRES; SCARY MOVIE 5; KON-TIKI; and UNFINISHED SONG. Currently in release are FRUITVALE STATION, LEE DANIELS' THE BUTLER, THE GRANDMASTER, SALINGER, 12-12-12, PHILOMENA, MANDELA: LONG WALK TO FREEDOM and AUGUST: OSAGE COUNTY. Upcoming releases include ONE CHANCE and VAMPIRE ACADEMY.
TWC is active in television production, led by former Miramax Films President of Production Meryl Poster. TWC is the studio behind such hit television series as the Emmy® nominated and Peabody Award winning reality series PROJECT RUNWAY and its spin-off series PROJECT RUNWAY ALL STARS and PROJECT ACCESSORY; the VH1 reality series MOB WIVES and its spin-off series MOB WIVES CHICAGO and BIG ANG; and the critically acclaimed scripted HBO comedy/crime series THE NO. 1 LADIES' DETECTIVE AGENCY which also received a Peabody Award. The company is in production on the upcoming TLC series WELCOME TO MYRTLE MANOR, the A&E series RODEO QUEENS, and the Lifetime reality competition show SUPERMARKET SUPERSTAR hosted by Stacy Keibler.  Among TWC's other projects in development for television are the martial-arts epic MARCO POLO for Starz, an untitled private eye procedural for FX, and THE NANNY DIARIES developed by ABC with a pilot by Amy Sherman Palladino.
About Anchor Bay Entertainment
Anchor Bay Entertainment is a leading home entertainment company.  Anchor Bay acquires and distributes feature films, original television programming including STARZ Original series, children's entertainment, anime (Manga Entertainment), fitness (Anchor Bay Fitness), sports, and other filmed entertainment on DVD and Blu-ray™ formats.  The company has long term distribution agreements in place for select programming with AMC Networks, RADiUS, and The Weinstein Company. Headquartered in Beverly Hills, CA, Anchor Bay Entertainment has offices in Troy, MI, as well as, Canada, the United Kingdom and Australia. Anchor Bay Entertainment www.anchorbayentertainment.com is a Starz (NASDAQ: STRZA, STRZB) business, www.starz.com.
Spooky Empire is bringing May-Hem to a bigger and better level this year!
We're still adding some great guests to the lineup, and now to celebrate the 30th Anniversary of A Nightmare on Elm Street we have added ROBERT ENGLUND and HEATHER LANGENKAMP! Meet them both at Spooky Empire's May-Hem, on May 30-June 1 at the DoubleTree @ Universal. Get your advance tix, VIP packages and your hotel rooms today! http://www.spookyempire.com/purchase-tickets
This huge con is coming very soon. See this updated Photo Ops schedule!
Visit Megacon's website for all the info you need.
Convention Scene is happy to team with Snickers Brand to bring you this latest contest. One luck winner will receive the Snickers Movie Prize Pack that includes a $15 Fandango gift card and 5 Snickers bars.
About Snickers Monster Satisfaction

Who hasn't felt like a rampaging menace at least once in their lives? Because let's face it, You're Not You When You're Hungry! Even Godzilla is a regular, cool guy who can hang with his friends, just watch out for that sudden spell of hunger! Check it out in the new Snickers commercial that will aired during the 86th Annual Academy Awards. Only SNICKERS – and its delicious blend of chocolate, peanuts, caramel and nougat – can provide #MONSTERSATISFACTION and tame the savage beast!
To celebrate the release of the new Snickers "You're Not You When You're Hungry" commercial, Snickers wants to hear about your most satisfying movie experience. So tweet with the #MONSTERSATISFACTION hashtag about that incredible first date, or the first time you saw your favorite movie of all time on the big screen.
This contest is sponsored by Snickers.
Rules: Each household is only eligible to win One (1) Snickers Movie Prize Pack containing 5 Snickers Bars and 1 $15 Fandango Gift Card via blog reviews and giveaways. Only one entrant per mailing address per giveaway. If you have won the same prize on another blog, you will not be eligible to win it again. Winner is subject to eligibility verification.
The prize will be sent via FedEx or USPS. No P.O. Boxes please.
Press Release:
Planet Comicon 2014 will have more programming than ever before, with five rooms of events stretching over three days. This schedule is presented for your convenience. All events, panelists, and other details are subject to change.
Friday, March 14

3:00 – 3:50 PM

Margot Kidder: Superman's Lois Lane! Margot Kidder is most famous for her acclaimed performance as Lois Lane in four Superman films. ROOM 3501 (Upper level)
Webcomics: Inside Out Who needs ink on paper? Join a discussion of what it takes to create comics magic on the web. ROOM 2502 (Lower level)
Comics without Capes: Leading comics creators discuss crafting successful series outside the superhero genre.  Explore the worlds of cowboys, comedic teen soap opera, and even biographical comics. Moderated by Jai Nitz. ROOM 2504 (Lower level)

4:00 – 4:50 PM

Michael Dorn & Marina Sirtis: ST:TNG's Klingon and Betazoid stars take the stage to take you behind the scenes of one of the greatest science fiction series in history.ROOM 3501 (Upper level)
Craft Your Fandom: Cosplay from Concept to Completion: Join leading cosplay and prop-builder experts in a look at where to start making your favorite prop or costume. Featuring Abby DarkStar, Zen Dragon, and more to be announced. ROOM 2502 (Lower level)
Vampires Don't Sparkle: That's right…we said it! We want our meat eating, sunlight obliterating, butt-ugly vampires back! Bram Stoker would be doing cartwheels in his grave is he saw what vampires have become.  We are taking it back, today!!! ROOM 2503 (Lower level)

Visual Storytelling Success: Artists discuss their approach to creating comics that tells the story and engages the reader. ROOM 2504 (Lower level)
Kansas City Comics Creators: Kansas City has one of the most vibrant communities of comics creators. Jason Aaron and Ande Parks lead a panel of the local talent. ROOM 2505 (Lower level)

Saturday, March 15

11:00 – 11:50 AM

Wil Wheaton: He's back! One of Planet Comicon's favorite guests has returned. You know him from ST:TNG, The Big Bang Theory, Stand By Me, and much more. – ROOM 3501 (Upper level)
Bad Karma: Bad Karma is a creative collective, whose members include Alex Grecian, Jeremy Haun, B. Clay Moore, and Seth Peck. Their first joint project was Bad Karma Volume One featuring five original, creator owned concepts in self-contained stories. Meet the creators and listen as they answer questions about the Kickstarter process, the concept behind the book and what's next for Bad Karma. ROOM 2502 (Lower level)
Khemia Creations: The Art of Stage Combat: Come join Khemia Creations as we display a series of stage combat sketches that can be easily adapted into stage or video skits! After each showcase fight, a thorough dissection of the combat choreography will be given so that you can learn how it's done. ROOM 2503 (Lower level)
Sherlock Holmes: A Study in Fandom – Destination: 221B Baker Street – Sherlock Holmes fandom has never been more popular. Join an interactive Q&A covering the Holmes and Watson in every media, from novels to television, movies to comics. The panel includes Rob Davis (Illustrator of Sherlock Holmes: Consulting Detective), Tammy Lynn Garrison (Editor of Investigating Sherlock Holmes), and Ellie Ann Soderstrum (Producer of Steampunk Holmes). ROOM 2504 (Lower level)
Star Wars Costuming: Meet and Greet – Get to know the local Star Wars Costuming Group Chapters: 501st Legion, Rebel Legion, Mandalorian Mercs, and The Dark Empire. ROOM 2505 (Lower level)

Noon – 12:50 PM

Jewel Staite: Everything's Shiny! Jewel Staite portrayed Kaylee Frye in Firefly and Serenity, and Dr. Jennifer Keller on Stargate: Atlantis. –ROOM 3501 (Upper level)
Sexuality in Cosplay: A frank discussion of the role of sexuality in cosplay featuring prominent cosplay personalities. May not be suitable for all audiences. Parental guidance suggested. ROOM 2502 (Lower level)
Comic Geeks – A Web Series – A screening of the Comic Geeks pilot, a new series debuting in 2014. The story follows three friends at various stages of comic geekery: Dan, the die-hard weekly shopper, Jeff, the indie-only cartoonist, and Brian, who struggles with reading comics and acting like an adult. Together, the three try to figure out what makes a comic geek, and how to be an adult doing it. ROOM 2503 (Lower level)
Crowdfunding – Kickstarter. Indygogo. Rockethub. What's crowdfunding all about? How can creators like you use it to feed their creativity – any maybe event their families? ROOM 2504 (Lower level)
Marvel: Your Universe – What's happening now and next from Mighty Marvel? Leading Marvel creators take the stage. Featuring a roster of Marvel creators including Jason Aaron. Moderated by Marvel's V.P. of Creator Development, C.B. Cebulski. ROOM 2505 (Lower level)

1:00 – 1:50 PM

Brent Spiner & LeVar Burton: Two of Star Trek's most memorable performers tag-team on the Planet Comicon stage. Ask your questions of the actors who brought android Data and Chief Engineer Geordi La Forge to life. - ROOM 3501 (Upper level)
The Last Ride of Lee Salem, Editor of Calvin and Hobbes – Enjoy a Q & A with Lee Salem, the man who edited Calvin and Hobbes, For Better or For Worse, Doonesbury, The Far Side, Cathy, FoxTrot, The Boondocks, Cul De Sac, Lio and dozens of other comics. The industry icon is transitioning to the role of President Emeritus of Universal Uclick as of March 2014. He has a wealth of experience and stories that any comics fan and creator will find enlightening. Joining him will be those influenced by his work in the comics industry including Bill Amend, creator of Foxtrot. Plus, a there will be a reading of statements regarding his work provided by Bill Watterson (Calvin and Hobbes), Lynn Johnston (For Better or For Worse), Jan Eliot (Stone Soup), Richard Thompson (Cul De Sac) and Mark Tatulli (Lio). ROOM 2502 (Lower level)

Zero Budget Filmmaking – The internationally awarded Brass Engine Productions team will give you tips and tricks to make your film or series without spending a lot of cash. Come and get a Q&A with Director Ben Watkins, and watch clips from the production's web series and other projects done on a shoestring budget. - ROOM 2503 (Lower level)
Pencil, Brush, and Stylus: Comics Art Today – A panel of comics most popular artists discuss their projetcs, techniques, and inspirations. - ROOM 2504 (Lower level)

2:00 – 2:50 PM

Sylvester McCoy: The Tardis has landed… in Middle Earth? He's Radagast the Brown fromThe Hobbit movies! He's also Doctor Who's seventh Doctor! He's one of the biggest fandom mash-ups ever! Moderated by theTraveling the Vortex podcast crew – ROOM 3501 (Upper level)
Researching Comics with the Grand Comics Database – Dive deep into comics and comics history! Leading members of the Grand Comics Database community will be discussing a bit of the history of the GCD and its roots in the early days of internet comics fandom, along with its current status and abilities in helping people research various comic books and comic book creators. - ROOM 2502 (Lower level)
Charlton Arrow – From the 40s thru the 80s, Charlton was the "other" comics publisher of  mystery, romance, and superhero titles. Join Paul Kupperberg and Rick Stasi, two of the creators of Charlton Arrow, for a trip down memory lane and an introduction to their new comics zine that celebrate some of Charlton's lesser known creations. - ROOM 2503 (Lower level)
Deadpool Double Dare -Deadpool creators  display a dynamic dose of Deadpool discussion. - ROOM 2504 (Lower level)
Kids' Costume Contest: It's a cavalcade of cute! A special costume contest just for the younger set. – ROOM 2505 (Lower Level)

3:00 – 3:50 PM

Making of Archer – Discover the animation secrets behind FX's hit series Archer. Featuring storyboard artist Kevin Mellon and the team from Kansas City's own Trinity Animation. - ROOM 2502 (Lower level)
Breaking into Comics - How do you become a professional comic book or comic strip creator? Join a panel of editors who specialize in spotting new talent: C.B. Cebulski (VP of Creator Development at Marvel), Shena Wolf (Acquisitions Editor and Universal Uclick), and Joe Rybandt (Editor at Dynamite Entertaintment). - ROOM 2504 (Lower level)
John Ratzenberger: He may be most famous as Cliff Clavin from Cheers, but John Ratzenberger's nerd movie cred is truly amazing. "It's a little known fact" that his filmography includes Star Wars Episode V: The Empire Strikes Back, Superman: The Movie, Superman II, and every single Pixar movie ever made! - ROOM 2505 (Lower Level)

4:00 – 4:50 PM

Heroic Prose: Genre Fiction – Kings of the Keyboard and Princesses of Prose! A panel of prodigious purveyors of thrilling novels and short fiction reveal the stories behind their stories. - ROOM 2502 (Lower level)
Pros and Cons of the Shared Universe – SciFi4Me Radio's H20 podcast tackles explore the ups, downs, ins, and outs of consuming and creating tales in shared universes. Hosts Jason P. Hunt and Tim Harvey interview Star Trek novelist Kevin Dilmore. - ROOM 2503 (Lower level)
Announcement coming soon - ROOM 2504 (Lower level)
Zoie Palmer: A lively Q&A with one of the stars of the Syfy series Lost Girl. – ROOM 2505 (Lower Level)

5:00 PM until who knows when!
Adult Costume Contest: Captivated by cosplay creativity? This is your event! – ROOM 3501 (Upper level)

Sunday, March 16th

11:00 – 11:50 AM

Femi Taylor: The delightful Femi Taylor is best known for playing Jabba the Hutt's Twi'lek slave dancer Oola in Star Wars Episode VI: Return of the Jedi. She is a Nigerian-born British dancer and actress who spent years training with the London Contemporary Dance Company and the Alvin Ailey American Dance Theater in New York. In addition to RotJ, she appeared in the original London cast of Andrew Lloyd Weber's musical Cats! – ROOM 3501 (Upper level)
DC Universe: Best of the Best – A celebration of the best of DC Comics through the years, from the Golden Age to today. Join leading creators for a discussion of the DC Comics that inspired them! Moderated by long-time DC editor and writer Paul Kupperberg. - ROOM 2502 (Lower level)
Karate Chopping Robots & Killer Carnies: The Art and Science of Digital Comics and Games – Mobile-based comics and games are transforming the entertainment industry. Indie game and comic developers have more opportunity than ever before to make their mark and create some major waves. Join Kung Fu Robot creator Jason Bays and Burn the Lot co-creator Cameron Calder as they share their experiences in mobile-based interactive comic and game development. From concept to development to launch and beyond, these Kansas City-area veterans will offer their unique perspective to this exciting and ever-changing scene. - ROOM 2503 (Lower level)

Noon – 12:50 PM

David Yost  - The Blue Power Ranger has arrived! David Yost played Billy Cranston, the Blue Ranger, on the international television series Mighty Morphin Power Rangers, Power Rangers Zeo, and the film Mighty Morphin Power Rangers: the Movie. – ROOM 3501 (Upper level)
Timey Wimey Puppet Show – Direct from the YouTube web series and packed appearances at DragonCon and Gallifrey One, we're pleased to present  this family-friend Punch-and-Judy-inspired Doctor Who comedy puppet show.  The show is for all ages! - ROOM 2502 (Lower level)
Khemia Creations: Cosplay Photography and Modeling – Whether you're in front of behind the camera, this is the panel for you! We will be discussing techniques on how to make your cosplay photography go from a snapshot to a work of art! For those with camera in hand, we'll tell you how to make the most of your environments, angles, and lighting to ensure you can capture the best images at every convention. For those wanting to show off their costume creations, we'll give beginner modeling tips to offer your best side to camera every time! - ROOM 2503 (Lower level)
So you want to build an R2 Unit - Come join us for the in's and out's of building your own R2D2 or other Astromech droid. We will give you an idea of what it skills are needed, and the resources available to help you on your journey. - ROOM 2504 (Lower level)

Eddie McClintock: Eddie McClintock is best-known for his role as Secret Service agent Pete Lattimer on the Syfy series Warehouse 13. But, the actor is also an artist, who was inspired to purse his passion by comic books. He says, "It all started with Herb Trimpe andThe Incredible Hulk." Now is your chance to meet Pete Lattimer and learn the answers to your Eddie McClintock questions. - ROOM 2505 (Lower Level)

1:00 – 1:50 PM

Lee Majors: The Six Million Dollar Man  - An actor of international importance, Lee Majors has  continually proven himself to be a favorite of audiences worldwide. Lee Majors' performances and personas have made an indelible impact on television programs. From his initial role of Heath Barkley on The Big Valley to the Men From Shilo to Owen Marshall Counselor at Law to The Fall Guy and Raven. It was his starring role as Steve Austin on the overwhelmingly popular The Six Million Dollar Man that Lee became an icon and part of the American culture. - ROOM 3501 (Upper level)
How To Market Comic Strips Today – In previous decades, comic strips were the delicious and funny center of a reader's daily dose of communication, placed in the middle of their newspapers and hearts. Today, comic strips and webcomics have enjoyed a strong renaissance in pop culture. How has this happened; how are cartoonists sharing their art and stories today? This panel will share the wide experiences of print, syndicated and web cartoonists alike. From viral marketing, presences at events such as San Diego Comic Con and Planet ComiCon, social media outreach, tours and more, we'll hear from some of the engaging storytellers that are creating today. - ROOM 2502 (Lower level)
Star Wars in American Culture – Explore the influences and impact of the single most important film of the twentieth century. We will take a look at the many ways this pop culture phenomenon connects to our everyday lives. Presented by Dr. Bradley Will, Dr. Stephen Schleicher, and Dr. Scott Robson of Fort Hays State University. - ROOM 2503 (Lower level)
Dynamic Cover Design - Top artists reveal the tips and tricks that produce covers with a powerful pop. - ROOM 2504 (Lower level)
For the Love of Comics - What do you love about comics? Today's top creators, including Jason Aaron, discuss the comics they love the most. Moderated by C.B. Cebulski. - ROOM 2505 (Lower level)

2:00 – 2:50 PM
Concept Design for Comic Books - Comic and concept artist Steven Sanders has designed a number of characters and locations for Marvel Entertainment, among other companies. Using examples from Marvel, he'll explain how concept design in comics is different than concept design in video games or film, and will show what is needed to make good designs for comics. – ROOM 2502 (Lower Level)
50 Years of GI Joe – the first action figure – A history of GI Joe, the world's first action figure, from its beginnings 50 years ago in 1964, to the present day. We will discuss the evolution of the brand from a 12 inch everyman solider to a modern team of hundreds of small action figures, as well as several odd and interesting detours and off-shoots along the way. We also will cover the brand's current fandom, including online resources and fan projects. – ROOM 2503 (Lower Level)

DMC: Comics and Hip Hop - As a founder of Run-D.M.C., Darryl "DMC" McDaniels is a pioneer of hip hop culture. Now he's turned his creative passion to comics! Already a hero to his millions of fans around the world, DMC's accomplishments read like a laundry list of musical and cultural accolades: Grammy nominated musician, multi-platinum recording artist, Rock-N-Roll Hall of Fame inductee and rap/rock pioneer who's influenced music since the first time he's ever touched a mic. Adding to his long lists of firsts, DMC is teaming up with some prominent fixtures in the comic book and music world to craft the first 100% authentic, unapologetic, indie, hip hop comic book. - ROOM 2505 (Lower level)
4:30 – 6:00 PM
TREKtacular ST:TNG Cast Reunion: This is a separately ticketed event. Seating is extremely limited! See this page to order tickets. – ROOM 3501 (Upper level)
Planet Comicon is Kansas City's largest comic book and pop culture convention. Now in its thirteenth year! The convention will be held at the Kansas City Convention Center on March 14-16th. Please visit their website for the full guestlist, ticket information, and more!
Voice actors Trina Nishimura, Matthew Mercer, Josh Grelle, and Greg Ayres have been added as Guests of Honor for Anime Boston 2014!
Trina Nishimura has become more and more involved in the anime scene over the past few years, primarily working with FUNimation Entertainment. Trina was first cast in Desert Punk as the little hungry girl Namiko and has refused to leave the FUNimation property ever since. Her most notably awesome credits include: Black Cat (Tanya), Claymore (Flora and Sophia), Jyu Oh Se (Tiz), Kenichi the Mightiest Disciple (Shigure Kosaka), Speed Grapher (Yui), season one and two ofNegima!? (Lingshen Chao and Motsu),Sasami: Magical Girl Club (Ayane), Baldr Force Exe (Tsukina Sasagiri), School Rumble and Yurippe School Rumble: 2nd Semester (Akira Takano), Baccano! (Rachel), Sgt Frog (Ghost Girl), Case Closed: The Last Magician of the Century the Movie (Natasha Kosaka), Nabari no O (Juji Minami), and the ever popular Witchblade (Shiore Tsuzuki).
Matthew Mercer is a Los Angeles-based actor/voice actor known primarily for his roles in animation and video games. His extensive training in theater, improv, and life-long hardcore gaming helped prepare him for such projects and characters as Leon Kennedy in Resident Evil 6 and Resident Evil: Damnation, Kiritsugu Emiya in Fate/Zero, Gundahar in KNACK, Anarky in Batman: Arkham Origins, Alvin in Tales of Xillia, Sinbad in Magi, Kuroh Yatogami in K, Rexxar in Hearthstone: Heroes of Warcraft, Iron Man/Tony Stark in Iron Man: Rise of Technovore, Walter in Shin Megami Tensei IV, Rihan Nura in Nura: Rise of the Yokai Clan, Tygra in Cartoon Network's Thundercats, Chrom in Fire Emblem: Awakening, Reapmon/Beelzemon in Digimon Fusion, and many other projects you are welcome to look-up online.
A native Texan and avid anime fan, Josh Grelle has been working in voice work for almost 10 years now. After starting with ADV Films in January 2004, Josh was quickly bombarded with tons of in-booth experience on a wide range of shows, including: Wedding Peach, Steam Detectives, 009-1, and the legendary Gatchaman. He began working for FUNimation entertainment in 2006. Since then, he has starred in numerous titles; his most famous being Kenichi in Kenichi: The Mightiest Disciple. Other roles include Kyohei in the Wallflower, Kouichi in Linebarrles of Iron, Yuki in Future Diary, Itsuki in Initial D, and Kuranosuke in Princess Jellyfish. More recent roles include Chow from Starship Troopers: Invasion, Nicky in Mass Effect: Paragon Lost, Kazuya Aoi in Freezing, Yuji Sakai in Shakugan no Shana, Akihisa Yoshii in Baka and Test, and Komatsu in Toriko.
Greg Ayres has spent the last eleven years working in an industry he had admired for years as a fan. With over 200 credits to his name, this fan-boy has managed to get to play a variety of characters that are almost as colorful as his hair. He was thrilled to be a part of the Toonami re-launch last summer, in the roles of Ganta Igarashi in Deadman Wonderland, and Heihachi Hayashida in Samurai 7, and even more thrill to follow that up the following summer's thriller Another as Kouichi Sakakibara. His most recent roles include Satoru Asahina in From the New World, Kenji Nakanishi in Say I Love You, Sion in No. 6, Heisuke Toudou in Hakuoki, Tommyrod in Toriko, Arikawa in This Boy Can Fight Aliens, Tomoki Sakurai, in Heaven's Lost Property, and Volken, in the Book of Bantorra. Some of his all-time favorite roles include Son Goku in Saiyuki, Chrono in Chrono Crusade, Kaoru Hitachiin in Ouran High School Host Club, Youhei Sunohara in Clannad, Yuki in The Wallflower, Leo in Ghost Stories, Satoshi Hiwatari in DNAngel, Kaworu Nagisa in the Director's Cut of Neon Genesis Evangelion, and Negi Springfield in Negima. He can also be heard as Uesugi Kenshin in Sengoku Basara, Seikechi Tayama in Oh Edo Rocket, Hiro Hirono in ef: A Tale of Memories, Abe in Big Windup, Jr. in Xenosaga: The Animation, Tsujido in Speed Grapher, Roan in Ragnorok The Animation, Yamazaki in Welcome to the NHK, Gau Ban in Shadow Skill, Pope Alessandro XVIII in Trinity Blood, and a bunch of other titles he'll probably forget to mention.
About Anime Boston:
Anime Boston is an annual three-day Japanese animation convention held in Boston, Mass. Anime Boston 2014 is scheduled for Friday, March 21 through Sunday, March 23 at the Hynes Convention Center and Sheraton Boston Hotel. More information about Anime Boston can be found at www.animeboston.com.
About New England Anime Society:
The New England Anime Society was founded in 2001. Based in Massachusetts, The New England Anime Society, Inc. is an organization dedicated to furthering public education and understanding of the Japanese language and culture through visual and written media. More information about The New England Anime Society is available at www.neanime.org.
Q&A Sessions With Chris Hemsworth, Bruce Campbell, Evening Parties, Meet-And-Greets, Screenings, Costume Contests Highlight Programming At Wizard World Sacramento Comic Con
WWE® Superstar Sheamus®, Julie Benz, Stan Lee, William Shatner, Other Celebrity Q&A's, Comics Creator Sessions, 'The 100′ TV Show Screening, Film Festival, Historical Discussions, 'Kids Day' Among Full Three Days Of Panels And Events
SACRAMENTO, Calif., February 25, 2014 – Question-and-answer sessions with top celebrities like Chris Hemsworth, Bruce Campbell, WWE® Superstar Sheamus®, Julie Benz and Stan Lee, meet-and-greets, adult and kids costume contests, a screening of the new CW series "The 100," historical discussions on comics and video games, a film festival and an array of comics and pop culture themed panels comprise the robust featured programming schedule at Wizard World Sacramento Comic Con, March 7-9 at the Sacramento Convention Center. Most programming is included as part of the standard event admission.
Some of the highlights of the schedule include:
Interactive Q&A sessions with Hemsworth (Sun., 4 p.m.), Campbell (Sat., 5:45 p.m.), Sheamus (Fri., 6:45 p.m.), Benz (Sat., 11 a.m), Lee (Sat., 3 p.m.), William Shatner (Sat., 5 p.m.), Michael Rooker (Sun., 2:30 p.m.), Billy Dee Williams (Sat., 12:30 p.m.) and other celebrities
Informative discussions with noted comics creators Chris Claremont (Fri., 5 p.m.), Michael Golden (Sun., 11:30 a.m.), Josef Rubinstein, Joe Weems and Danny Fingeroth (Sun., 12:30 p.m.) and more
"Hollywood Confidential" with James Marsters, on how to break into the business (Sat., noon, paid event)
Advanced screening of the new CW series "The 100"
Evening parties on Friday ("Wizard World Creator Pro Am," 9 p.m.); Saturday ("Wizard World Official Masquerade Party," 10 p.m.)
Costume contests for adults (Saturday, 7 p.m.) and kids (Sunday, 2:30 p.m.)
Untold Stories From The Early Days Of Video Game Development (Fri., 6 p.m.)
Wizard World Comic Con Film Festival, featuring selected shorts and music videos (Fri., Sat.)
1939: The Year That Changed Everything, discussion about that iconic year for the comics world
Meet-and-greets with Lee (Sat, 10:30 a.m.) and Jason David Frank (Sat., noon; Sun., 11 a.m.), (paid events)
Kids Day (Sunday), with an array of kids and family activities designed just for the younger set, highlighted by the Green Ranger Power Hour with Jason David Frank (2 p.m.)
Unless noted, programming events take place in the designated General Programming Rooms at the Sacramento Convention Center. VIP tickets or additional costs may apply to ensure access to select activities, as noted.
A full list of Wizard World Sacramento Comic Con programming is below; further details on each at http://www.wizardworld.com/programming-sacramento.html (subjects, guests, times and rooms subject to change):
Friday, March 7
4:45-5:30pm Returning To Carl Sagan's Cosmos (Big Bang Ballroom/Room 203)
5:00 – 5:45pm Spotlight On Chris Claremont (Room 104)
5:00 – 8:00pm Wizard World Film Festival (Big Sur Room)
5:45 – 6:30pm Costumes + Playing = Cosplay! So What Does That Actually Mean? (Big Bang Ballroom/Room 203)
6:00 – 6:45pm Untold Stories From The Early Days Of Video Game Development (Room 104)
6:45 – 7:30pm WWE® Superstar Sheamus® (Big Bang Ballroom/Room 203)
7:00 – 7:45pm Cosplay Filmmaking 101 (Room 104)
9:00 – 11:00pm Creator Pro Am: Drink & Draw (Pizza Rock, 1020 K St, Sacramento, 21+)
Saturday, March 8
10:30 – 11:15am Stan Lee Meet And Greet – Paid Event (Room 201)
11:00 – 11:45am Create-A-Comics-Story With Chris Claremont And Jimmie Robinson (Room 103)
11:00 – 11:45am Sexuality In Cosplay (Room 104)
11:00 – 11:30am One-On-One With Julie Benz (Big Bang Ballroom/Room 203)
11:45 – 12:15am One-On-One With Michael Rosenbaum (Big Bang Ballroom/Room 203)
12:00 – 12:45pm The History Of Q-Bert (Room 103)
12:00 – 1:30pm Hollywood Confidential – Paid Event (Room 104)
12:00 – 12:45pm Jason David Frank Meet And Greet – Paid Event (Room 201)
12:30 – 1:00pm One-On-One With Billy Dee Williams (Big Bang Ballroom/Room 203)
1:00 – 1:45pm Unleashing Creativity (Room 103)
1:15 – 1:45pm One-On-One With Jason David Frank: Power Ranger (Big Bang Ballroom/Room 203)
2:00 – 2:45pm Figure Drawing For Popular Media (Room 103)
2:00 – 2:45pm 1939: The Year That Changed Everything (Batman Was Just The Beginning!) (Room 104)
2:00 – 2:45pm CW31 Presents An Advanced Screening Of "the 100" (Big Bang Ballroom/Room 203)
2:00 – 5:00pm The Wizard World Film Festival (Big Sur Room)
3:00 – 3:45pm The Art Of Animation Production With Animator/Director Tom Cook (Room 103)
3:00 – 3:45pm Cosplay & Fanfilms (Room 104)
3:00 – 3:45pm One-On-One With Stan Lee (Big Bang Ballroom/Room 203)
4:00 – 4:45pm TV & Film Production In Sacramento (Room 103)
4:00 – 4:45pm Will Eisner Week: Why Eisner Matters (Room 104)
4:00 – 4:45pm One-On-One With James Marsters (Big Bang Ballroom/Room 203)
5:00 – 5:45pm The Ace Of Geeks: How Can We Stop Bullying At Conventions? (Room 103)
5:00 – 5:45pm Grimm Fairy Tales Animated (Room 104)
5:00 – 5:30pm One-On-One With William Shatner (Big Bang Ballroom/Room 203)
5:45 – 6:30pm Bruce Campbell Versus The Audience (Big Bang Ballroom/Room 203)
6:00 – 6:45pm The History Of Us Vs Them (Room 103)
6:00 – 6:45pm Super Hero Cinema: Sequels And Spin-Offs (Room 104)
7:00 – 7:45pm H.P. Lovecraft In Popular Culture (Room 104)
7:00 – 9:00pm Wizard World Costume Contest (Big Bang Ballroom/Room 203)
10:00pm – Close Wizard World Official Masquerade Party (D30, 1022 K St, Sacramento) (Dress Code Enforced, 21+)
Sunday, March 9
11:00 – 11:45am Jason David Frank Meet And Greet – Paid Event (Room 201)
11:30am – 12:15pm Storytelling With Michael Golden (Room 103)
11:30am – 12:15pm Jumping Through The Looking Glass: Cosplay as Hobby and Lifestyle (Room 104)
11:45am – 12:15pm One-On-One With Ralph Macchio (Big Bang Ballroom/Room 203)
12:30 – 1:15pm Inkers On Inking With Josef Rubinstein And Joe Weems (Room 103)
12:30 – 1:15pm Who Can Be A Geek? Anyone Who Wants To/Women In The Geek World (Room 104)
12:30 – 1:00pm One-On-One With James Hong (Big Bang Ballroom/Room 203)
1:15 – 1:45pm One-On-Two With The Boondock Saints (Big Bang Ballroom/Room 203)
1:30 – 2:15pm Battle For Multicultural Heroes (Room 103)
1:30 – 2:15pm Superstar Artists Roundtable With Humbero Ramos, Paolo Rivera, Jimmie Robinson and Eric Nguyen (Room 104)
2:00 – 3:00pm The Green Power Ranger Power Hour (Room 201)
2:00 – 2:30pm How To Survive A Killer Tv Show With Jon Bernthal (Big Bang Ballroom/Room 203)
2:30 – 3:15pm Wizard World Kids Costume Contest (Room 104)
2:30 – 3:00pm Michael Rooker Vs The Audience (Big Bang Ballroom/Room 203)
4:00 – 4:45pm One-On-One With Chris Hemsworth (Big Bang Ballroom/Room 203)
Seating for panels is strictly limited and available on a first served basis. We do not clear panel rooms unless you are seated in a section that is marked with a sign at the end of the row reading: ROW WILL BE CLEARED AT THE END OF EACH PANEL
Wizard World Comic Con events bring together thousands of fans of all ages to celebrate the best in pop-fi, pop culture, movies, graphic novels, comics, toys, video gaming, television, sci-fi, gaming, original art, collectibles, contests and more. Wizard World Sacramento Comic Con show hours are Friday, March 7, 3-8 p.m.; Saturday, March 8, 10 a.m. – 7 p.m., Sunday, March 9, 10 a.m. – 5 p.m.
A first-class lineup of topical programming takes place all three days at the event, with celebrity Q&A's, comics-themed sessions, costume contest, movie screenings, evening parties and more. Sunday, March 9, is also Kids Day, with an array of activities and programming specially designed for the younger Wizard World fans.
Sacramento Comic Con is also the place for cosplay, with fans young and old showing off their best costumes throughout the event. Fans dressed as every imaginable character – and some never before dreamed – will roam the convention floor, often stopping by the Cosplay Stage, the ideal place to see and be seen.
For more on the 2014 Wizard World Sacramento Comic Con, visit http://www.wizardworld.com/home-sacramento.html.
About Wizard World:
Wizard World (OTCBB: WIZD) produces Comic Cons and pop culture conventions across North America that celebrate graphic novels, comic books, movies, TV shows, gaming, technology, toys and social networking. The events often feature celebrities from movies and TV, artists and writers, and events such as premieres, gaming tournaments, panels, and costume contests.
The full event schedule can be found at www.wizardworld.com.
Wizard World 2014-15 Schedule
March 7-9 – Wizard World Sacramento Comic Con
March 28-30 – Wizard World Louisville Comic Con
April 4-6 – Wizard World St. Louis Comic Con
May 2-4 – Wizard World Minneapolis Comic Con
May 30-June 1 – Wizard World Atlanta Comic Con
June 19-22 – Wizard World Philadelphia Comic Con
August 1-3 – Wizard World San Antonio Comic Con
August 21-24 – Wizard World Chicago Comic Con
September 12-14 – Wizard World Richmond Comic Con
September 26-28 – Wizard World Nashville Comic Con
October 2-4 – Wizard World Austin Comic Con
October 31-November 2 – Wizard World Ohio Comic Con
November 7-9 – Wizard World Tulsa Comic Con
November 21-23 – Wizard World Reno Comic Con
January 9-11, 2015 – Wizard World New Orleans Comic Con
January 23-25, 2015 – Wizard World Portland Comic Con
Actress Jewel Staite (Firefly's Kaylee Frye) appears for a live Q&A at the Alamo Drafthouse on Saturday March 15th at 9:00 pm! She is in town all weekend for Planet Comicon 2014!
Alamo Drafthouse
1400 Main Street, Kansas City, MO 64105