September 22, 2014 by Colin Solan
Filed under Animation, California, Movies, New Jersey, New York, Other, Science Fiction and Fantasy, Signing and Appearance Profiles, Television, Top Stories
Ron Perlman, star of Sons of Anarchy, Pacific Rim, and Hellboy, goes on tour to sign his new memoir:  Easy Street!
Tuesday, September 30th at 6:00 PM
Bookends
211 E. Ridgewood Avenue, Ridgewood, NJ 07450
201-445-0726
Wednesday, October 1st at 7:00 pm
Thursday, October 2nd at 7:00 pm
Book Revue
313 New York Avenue, Huntington, NY 11743
631-271-1442
Tuesday, October 7th at 6:00 PM
Book Soup
8818 Sunset Blvd, W. Hollywood, CA 90069
310.659.3110
Wednesday October 8th at 7:00 PM

Barnes & Noble – Union Square
33 East 17th Street, New York, NY 10003
212-253-0810
James O'Barr opens a gallery of artwork on Monday October 6th at the Mosely Gallery!
Press Release:
A new art show, "Dark Dreams: The Art of James O'Barr" will be opening with a reception on October 6, at the Mosely Gallery on the campus of the University of Maryland Eastern Shore.
The art show will feature 30 originals by O'Barr, the creator of "The Crow," as well as the writer on the hit series "Skinning the Wolves," "Curare," and "Pestilence."
The show runs from Oct. 6-30th, with an opening reception from 4-6, on Oct. 6th. A film screening of "The Crow" will follow at 8 pm in the SSC Theater, followed by a Q & A with O'Barr. Prints will be available for signing at both events.
The closing reception will take place October 30th from 4-6 with a Halloween costume Party. (Note that Mr. O'Barr will only be in attendance on Oct. 6th.)
Mosely Gallery – University of Maryland: Eastern Shore
11931 Art Shell Plaza; Princess Anne, MD 21853
Gillian Anderson appears at Mysterious Galaxy on Tuesday October 14, 2014 at 7:00 pm to sign A Vision of Fire!
This is a numbered event – numbers for the signing line are free with the purchase of A Vision of Fire from Mysterious Galaxy, available October 7th, starting at 10 AM!
If you are planning to attend the event, please do not place your order through the web site as all such orders are processed after the event. Instead, please contact the store and purchase the book on or after the on-sale date.
The first novel from iconic X-Files star Gillian Anderson and New York Times bestselling author Jeff Rovin: a science fiction thriller of epic proportions.
Renowned child psychologist Caitlin O'Hara is a single mom trying to juggle her job, her son, and a lackluster dating life. Her world is suddenly upturned when Maanik, the daughter of India's ambassador to the United Nations, starts speaking in tongues and having violent visions. Caitlin is sure that her fits have something to do with the recent assassination attempt on her father—a shooting that has escalated nuclear tensions between India and Pakistan to dangerous levels—but when teenagers around the world start having similar outbursts, Caitlin begins to think that there's a more sinister force at work.
In Haiti, a student claws at her throat, drowning on dry land. In Iran, a boy suddenly and inexplicably sets himself on fire. Animals, too, are acting irrationally, from rats in New York City to birds in South America to ordinary house pets. With Asia on the cusp of nuclear war, Caitlin must race across the globe to uncover the mystical links among these seemingly unrelated incidents in order to save her patient—and perhaps the world.
About the Author
Gillian Anderson is an award-winning film, television, and theatre actress whose credits include the roles of Special Agent Dana Scully in the long-running and critically acclaimed drama series, The X-Files, ill-fated socialite Lily Bart in The House of Mirth, and Lady Dedlock in the BBC production of Charles Dickens's Bleak House. She is currently playing the role of Dr. Bedelia Du Maurier in Hannibal and is a costar on the television thriller, Crisis. She currently lives in the UK with her daughter and two sons.
Mysterious Galaxy Books
7051 Clairemont Mesa Blvd, San Diego, CA 92111
Neil Patrick Harris appears at Barnes & Noble to sign Choose Your Own Autobiography on Tuesday October 14, 2014 at 7:00 PM!
Special Instructions
Please ask any bookseller about requirements for priority seating for this event. Event space seating will open at 5:00 pm on the 4th floor.
Barnes & Noble – Union Square
33 East 17th Street, New York, NY 10003
212-253-0810
Aerosmith guitarist Joe Perry appears to present his new memoir on Thursday, October 9 at 6:00 pm at the Coolidge Corner Theatre
Press Release:
In the tradition of the mega-bestseller Life by Keith Richards, Aerosmith's Joe Perry opens up for the first time about the wild, inside story of his life in the legendary band he cofounded in 1970—which is still going strong today. In Rocks, Joe Perry exposes his unrepentant, unbridled life as the lead guitarist of Aerosmith. He delves deep into his volatile, profound, and enduring relationship with singer Steve Tyler and reveals the real people behind the larger-than-life rock-gods on stage. The nearly five-decade saga of Aerosmith is epic, at once a study in brotherhood and solitude that plays out on the killing fields of rock and roll.
Tickets are $35 each and include one copy of Rocks on sale at the link. Joe Perry will only sign copies of Rocks purchased at Brookline Booksmith.
Coolidge Corner Theatre 
290 Harvard Street, Brookline, MA 02446-2908
617-566-6660
Actor Gethin Anthony (Renly Baratheon – Game of Thrones) appears along with Director Mark Raso to introduce a sneak preview screening of their film Copenhagen at the Jean Cocteau Cinema Wednesday September 24th at 6:00 PM!
Jean Cocteau Cinema
418 Montezuma Ave Santa Fe NM 87501
(505) 992-8783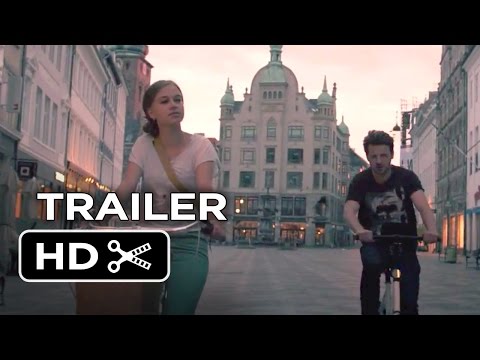 Cartoonist Jeffrey Brown appears at Anderson's Bookshop on Saturday October 11th at 11:00 AM to sign his Star Wars books Darth Vader and Son, Vader's Little Princess, Jedi Academy, and Goodnight Darth Vader in celebration of Star Wars Reads Day!
Anderson's Bookshop
123 W Jefferson Ave, Naperville, IL 60540
(630) 355-2665
It is a truth universally acknowledged . . . No. Let me rephrase. Waiting sucks.
I was in line at the Donald E. Stephens Convention Center in Rosemont, IL. Shoulders smarting, back stiff as a statute, legs wobbly like a wooden easel, I was waiting for Josh Peck, a guest at this year's (August 21-24) Chicago Wizard World Con. Josh is best known for starring opposite Drake Bell in the Nicklodeon show Drake & Josh. My daughter loved that show, and I was standing in line for her.
Josh finally arrived, and a great cheer went up–until he realized neither he nor his handler had any photos for him to sign. So we waited another 20 minutes. Chatted him up (his take on appearing in the remake of Red Dawn: "Awesome."). Someone asked if he would yell "Megan!", his signature line from Drake & Josh; he politely declined. Oh, and I got a selfie.
(OK, it wasn't a selfie; I asked someone to take the pic. Shows you how superannuated I am.)
Josh was friendly but ill-at-ease. You could tell he was a convention novice, as opposed to, say, Lou Ferrigno. A regular at Wizard World cons, Lou is best known for his role as the Hulk in the 1978 CBS television series. I got a chance to talk to him for a few minutes.
Me: How did you get started doing conventions?
Lou: I was out with a friend of mine one time, and I went to a place in Hollywood where they had a convention. I walked around, and they kept telling me I ought to do a convention because the fans really want my autograph. I'm so used to giving autographs, and I thought, why not have a table? That's how it started. It's a good living.
Me: How long have you been doing conventions?
Lou: About 15 years.
Me: What are some crazy fan stories you can share?
Lou: I had a woman one time who came to me about a year ago, and she had a Hulk tattoo on her leg, and she had my signature tattooed on her leg. She had both legs done, and she wanted to take a picture, and her husband is standing there looking like, every morning I have to get up and look at my wife's legs with your signature and the Hulk's picture.
Me: I guess we saw where her loyalties lie. How did you get into character to play the Hulk?
Lou: It came naturally to me. I use pantomiming, acting without speaking, and they just loved it. I used the sensitive part of me to become the character.
Me: You have talked a lot about an actual actor playing the Hulk versus CGI. You've said people have told you they preferred your version.
Lou: Over 90% of the people have said that.
Me: Why do you think that is?
Lou: CGI cannot compete with a human Hulk. There is no sensitivity. The Hulk, the character I created, with his vulnerability and sensitivity—it can never be replaced.
Me: When I was growing up, my mother didn't let me watch the Hulk because she said he was "vulgar." Did you ever get negative comments from people who didn't like the character?
Lou: The only negative was a lot of mothers hated me because their sons ripped their shirts and walked around the house that way.
Another headliner was Stan Lee, whose first autograph session was scheduled for 5:00pm on Friday. I had paid online for an autograph ($80!), and though the ticket was good all weekend, I thought going the first day would help me eschew half-day lines. At 4:00, I strolled to his booth, saw about 20 people standing there, and got in line. Wonderful! I thought. Then: this doesn't seem right. Next, I noticed three things in the span of 10 seconds:
The Stan Lee VIP badges around the necks of the people in front of me;

To my left, a separate line of proletariat-looking people, where I clearly belonged; and
A con staffer walking toward me.
Once I was moved to the correct line, I waited about an hour, which isn't bad. At one point, someone said Stan Lee was somewhere in the exhibit hall posing for pictures FREE. I found him, took this picture, and noticed something strange. Do you see it too?
Five points to Gryffindor if you recognize that this person isn't Stan Lee. I don't know whether he was a cosplayer, a doppleganger, or something else, but I later got a candid (read: surreptitious) pic of the real deal.
Stan was terrific, charming and humble, and his line managers took a bend-but-don't-break approach that I appreciated. In fact, all the crowds were well managed. One helpful feature was a signing schedule at every celebrity's booth, like this one at Josh Peck's.
Despite being the biggest event in the Wizard World portfolio, Chicago was a delight. I did a lot of waiting, but that is unavoidable, and I passed the time gawking at some world-class cosplayers. The rooms were laid out well, prices were clearly advertised, most things happened on time, and I saw little tension among staff or attendees. CGC was doing comic book grading on site, and that also went well, probably because Stan Lee had his own booth.
If you go to only one Wizard World con ever, make it Chicago. You'll have a ball. Here are a few more pics to show you why.
No, this isn't security removing an unruly attendee; it's just a cadre of cosplayers.
The long and short of it.
Doin' the Cybertron shuffle.
Looking forward to the Ant Man movie in 2015.
Even the queen had a good time hanging with a few (dis)loyal subjects.
Lauren Beukes appears at Porter Square Books to sign her new book, Broken Monsters, in conversation with novelist Joe Hill on Tuesday, September 23rd at 7:00 pm!
Press Release:
A criminal mastermind creates violent tableaus in abandoned Detroit warehouses in Lauren Beukes's new genre-bending novel of suspense.
Detective Gabriella Versado has seen a lot of bodies. But this one is unique even by Detroit's standards: half boy, half deer, somehow fused together. As stranger and more disturbing bodies are discovered, how can the city hold on to a reality that is already tearing at its seams?
If you're Detective Versado's geeky teenage daughter, Layla, you commence a dangerous flirtation with a potential predator online. If you're desperate freelance journalist Jonno, you do whatever it takes to get the exclusive on a horrific story. If you're Thomas Keen, known on the street as TK, you'll do what you can to keep your homeless family safe–and find the monster who is possessed by the dream of violently remaking the world.
If Lauren Beukes's internationally bestselling The Shining Girls was a time-jumping thrill ride through the past, her Broken Monsters is a genre-redefining thriller about broken cities, broken dreams, and broken people trying to put themselves back together again.
Lauren Beukes writes novels, comics, and screenplays. She's the author of the critically-acclaimed international best-seller, The Shining Girls, about a time traveling serial killer, Zoo City, a phantasmagorical Joburg noir which won the 2011 Arthur C Clarke Award, the neo political thriller, Moxyland. She worked as a journalist and as show runner on one of the South Africa's biggest animated TV shows, directed an award-winning documentary and wrote the New York Times best-selling graphic novel, Fairest: The Hidden Kingdom. She lives in Cape Town, South Africa.
Joe Hill is the author of three novels, Heart-Shaped Box, Horns, and NOS4A2, as well as a prize-winning collection of stories, 20th Century Ghosts. He also wrote a pair of comics: Locke & Key and Wraith (which ties into the world of NOS4A2). Some nice people gave him an Eisner Award for his work in funny books, which is a great honor, even if "funny" probably doesn't do a good job of describing the kinds of things that happen in the comics.
Porter Square Books
25 White Street, Cambridge, MA 02140-1413
617-491-2220
September 16, 2014 by Joe Fauvel
Filed under Collectibles, Comic Books, Convention News, Cosplay, Florida, Gaming, Horror, Movies, Science Fiction and Fantasy, Television, Video Games, Webcomics
"Where's Carl?" He'll be at Spooky Empire's Ultimate Horror Weekend, Saturday, Oct 25th (ONE DAY ONLY) in Orlando, FL.
CHANDLER RIGGS has just been added to our guest list along with cast members of The Walking Dead.
Visit our website www.spookyempire.com for advance discount tickets and VIP Packages!