Just a reminder, don't miss out on one of the hottest parties during MegaCon 2014, hosted by our friends over at Moshi Moshi Productions.
-The 5th Annual MEGACON Attendees After Party-
Moshi-Moshi productions presents…
80's Toons… gone WILD!
SATURDAY March 22, 2014 8PM-2AM
@ Backstage nightclub in (The Rosen Plaza Hotel)
***FREE VALET PARKING FOR THE EVENT***
●▬TICKETS▬●
https://www.eventbrite.com/e/80s-toons-gone-wild-tickets-10195564207
Press Release:
Join us on Saturday, March 8, at Fantagraphics Bookstore & Gallery as we celebrate the publication of Tony Millionaire's Sock Monkey Treasury with an art exhibition, book signing, and music concert.
Tony Millionaire's Sock Monkey is one of the great all-ages comics of the new millennium. The precocious sock monkey Uncle Gabby and his innocent pal Mr. Crow are the heroes of this endearing new collection. Millionaire will also sign copies of his latest strip collection Green Eggs and Maakies, blending vaudeville-style humor and a breathtakingly beautiful line that recalls the glory days of the American comic strip.
The festive show on Saturday, March 8, from 6:00 to 9:00 PM features 15 original Millionaire drawings and music by Ashley Eriksson. As a child in Los Angeles, Eriksson sang on the Ren and Stimpy Christmas Album; as an adult she sings "Island Song," the closing credits for Cartoon Network's cult-sensation Adventure Time. On Saturday she'll sing from her recent K Records release Colours.
This event coincides with the lively Georgetown Art Attack featuring visual and performing arts presentations throughout the historic district. Don't miss this chance to meet one of the truly extraordinary artists of our time.
Fantagraphics Bookstore & Gallery is located at 1201 S. Vale Street, just minutes south of downtown Seattle. Open daily 11:30 to 8:00 PM, Sundays until 5:00 PM. Phone 206.658.0110.
TRANSFORMERS ARMADA: THE COMPLETE SERIES! Relive the Adventures of this Classic Animated TV series in One Complete Set featuring all 52 Action-Packed Episodes! Bring home this Collectible 8-DVD Set on March 11, 2014 from Shout! Factory.
Once again, I have found myself watching hours of Transformers cartoons. It's not a bad gig, really. And it was interesting to watch a series that was much older than the last one I reviewed, making them two entirely different beasts. Here is the lowdown on the new DVD set:
"Brace yourself to relive some of the most astonishing TRANSFORMERS battles between the AUTOBOTS and the DECEPTICONS through the complete series release of TRANSFORMERS ARMADA. This is the unforgettable chapter of TRANSFORMERS lore and the first part of the rare UNICRON Trilogy–consisting of ARMADA, ENERGON, AND CYBERTRON. Valor, deception and unexpected twists unfolded in these captivating adventures, leading to an unlikely alliance between natural enemies in the face of a genuine evil known as UNICRON. Our heroes, the AUTOBOTS and their nemesis, the DECEPTICONS are at it again in this complete series of the TRANSFORMERS ARMADA. This series opens to a war between the two factions of TRANSFORMERS on their home planet of Cybertron over MINI-CONS, a race of smaller, power-enhancing TRANSFORMERS. This struggle will bring AUTOBOTS, DECEPTICONS and MINI-CONS to earth, where they continue to battle, even after two humans get involved. Through the course of this series, the TRANSFORMERS face mysterious mercenaries, mighty MINI-CON weapons and even time travel as they fight for control or freedom."
The collection is neatly packaged in a fat box with flip trays that house the 8 DVDs, making storage much easier than some box sets. Unfortunately, though, for a "collectible" set, there are no booklets or inserts included. The set is also lacking any bonus features of any kind. I find that unfortunate, as I think it would have been a nice touch to explore and expand upon this particular incarnation of the Transformers. The lack of new information–a missed opportunity to educate younger viewers–makes me feel that this set serves no purpose other than to satisfy pure nostalgic cravings for those who may have watched this series growing up.
As I've said, I was a child when the Generation-1 series began. I'm sure if I went back and watched those episodes now–or any of the myriad other 1980s cartoon series I was obsessed with–I would find them antiquated. Living in a world where whole generations of people have never seen animation that was not CGI in some form, it's hard to go back and watch older cartoons. I know 2002-2004 doesn't sound old (that's when Transformers Armada originally aired on Cartoon Network's Toonami) but from a technological standpoint, that's downright ancient! When I reviewed the Bumblebee episodes from the Transformers Prime series (air dates 2010-2013) I could actually see myself watching a show like that. Robots and CGI go hand in hand. Seeing them drawn in "old school" animation styles as compared to the nearly fully CGI series of late, makes the Transformers look….well…flat. I can't imagine that a kid who has already been introduced to CGI Transformers is going to seek out these episodes. Unless, of course, that kid is a die hard fan and collector. However, the Armada series could be a great way to introduce the Transformers to younger children! Have them start on a series like this one and work their way forward to the more advanced in the series. And, of course, for those who watched Armada during its original run, this DVD collection will bring back a lot of memories–over 19 hours worth, to be exact!
During a number of the episodes, I thought my DVD program was experiencing a glitch. After a little research, I discovered the glitch wasn't on my end, rather it was the series itself. Here's a history lesson for you: Hasbro and Takara (their Japanese partner) intended to do a reboot of sorts for the Transformers in order to reintroduce the characters to a new audience. Due to some contractual issues and demands made by Cartoon Network, the American version of the Armada series was rushed through production. This caused a number of problems. Some of the scripts were incomplete and scenes had multiple types of animation, giving it a very schizophrenic feel. In some spots, the screen would go all black, but dialogue would continue. There were other dubbing issues, such as characters being called–repeatedly–by the wrong names and voices and animation sequences not lining up. Takara didn't release their version in Japan until 6 months later, allowing them time to try and fix some of the errors. Personally, I only noticed a few dubbing issues and blackouts. There were a few spots that felt like "dead air" time where pauses between character's actions were a tad longer than warranted. Given its infamous reputation, however, I think that anyone who knows the back story of the series will definitely want to own this collectible set, if for nothing more than kitsch value and comic relief. I will say, the animation does improve between disc 1 and disc 8, showing that they took a little more care as the series progressed. The animation becomes crisper with sharper colors and contrast, and the transitions become smoother, making viewing more enjoyable. Again, it's interesting to watch if all you've seen is the newer CGI series. It's a definite trip down memory lane that fans of the series will love!
"On March 11, 2014, Shout! Factory, in collaboration with Hasbro Studios, will unleash TRANSFORMERS ARMADA: THE COMPLETE SERIES on home entertainment shelves everywhere. For the first time ever, the entire series is collected on one deluxe 8-DVD set, featuring all 52 memorable episodes. Whether reliving the childhood memory or discovering this series for the first time, this is an essential home collection for every fan, collectors and entire family to complete their TRANSFORMERS home entertainment library. This complete series 8-DVD set is priced to own at $44.99 [suggested retail price]"
Pre-order is available now at Amazon.
About Hasbro Studios:
Hasbro Studios is the Los Angeles-based entertainment division of Hasbro, Inc. (NASDAQ:HAS). The studio is responsible for entertainment brand-driven storytelling for the company across television, film, commercial productions and short-form. It develops, produces and distributes TV shows based on Hasbro's world class brands, including TRANSFORMERS, MY LITTLE PONY, LITTLEST PET SHOP, and FAMILY GAME NIGHT. Many of these shows air on the Hub Network, a U.S. television network for kids and their families, that is a joint venture between Hasbro and Discovery Communications (NASDAQ: DISCA, DISCB, DISCK). Hasbro Studios shows can also be seen on networks in more than 180 territories globally. Since its formation in 2009, the studio has received seven Daytime Emmy wins and 16 nominations. On the film side, the studio is developing and producing a number of features based on Hasbro's brands, including TRANSFORMERS: AGE OF EXTINCTION (Paramount), G.I. Joe 3 (Paramount) and CANDY LAND (Sony). The studio team also oversees the production of commercials that feature Hasbro's brands as well as production of short-form content that can be seen on all of the major digital and social media platforms globally.
About Shout! Factory:
Shout! Factory, LLC is a diversified multi-platform entertainment company devoted to producing, uncovering, preserving and revitalizing the very best of pop culture. Founders Richard Foos, Bob Emmer and Garson Foos have spent their entire careers sharing their music, television and film favorites with discerning consumers the world over. Shout! Factory's DVD and Blue-Ray offerings serve up feature films, classic and contemporary TV series, animation, live music, and comedy specials in lavish packages crammed with extras. Shout's audio division boasts GRAMMY nominated "best of" compilations. In addition, Shout! Factory maintains a vast digital distribution network which delivers video and audio content to all the leading digital service providers in North America. Shout! Factory also owns and operates Timeless Media Group, Biograph Records, Majordomo Records, HighTone Records and Video Time Machine. These riches are the result of a creative acquisition mandate that has established the company as a hotbed of cultural preservation and commercial reinvention. Shout! Factory is based in Santa Monica, California.
Press Release:
Dave Prowse to Attend 2014 Cincinnati Comic Expo!
Cincinnati, OH – February 2014 - Science fiction fans and Sith Lords in Cincinnati have cause to rejoice with the announcement that Dave Prowse, the actor behind the mask of Darth Vader, will be coming to The Queen City for the 2014 Cincinnati Comic Expo being held this September at the Duke Energy Convention Center.
Prowse, a veteran actor of film and television, is best known for portraying the tragic villain, Darth Vader, in all three films of the original Star Wars trilogy. A champion bodybuilder, Mr. Prowse embodied the iconic character, whose distinct baritone voice was provided by James Earl Jones. The towering figure of Dave Prowse's Darth Vader made an immediate impression on cinema audiences including Cincinnati Comic Expo founder, Andrew Satterfield: "I recall the first time seeing Star Wars at the local Dent Drive-In. The scene where Darth Vader walks through the rebel blast doors and interrogates the rebels was terrifying. However, I couldn't take my eyeballs off the screen."
While Dave Prowse is a familiar face at comic book and science fiction conventions in Europe, the actor is more discerning when it comes to attending events in the United States. The fifth annual Cincinnati Comic Expo marks the first time that Dave Prowse has come to Cincinnati and is the only opportunity Star Wars fans in the Midwest will have to meet this legend of the silver screen. Satterfield is appreciative that the actor has included Cincinnati as part of his touring schedule: "Each year Mr. Prowse hand selects a few USA signing appearances. We are honored the Sith Lord himself chose the 5th annual Cincinnati Comic Expo." In addition to signing autographs and taking pictures with guests, the actor will be taking part in panel discussions; telling stories about how Star Wars came to life and answering questions from fans.
Dave Prowse will be joined at this year's convention by fellow Star Wars alum Peter Mayhew, who played the Millennium Falcon's heroic and hairy co-pilot Chewbacca. Additional media guests also include former Power Ranger and mixed martial arts fighter Jason David Frank, Jewel Staite from the cult hit television program Firefly, and John Rhys Davies who is best known for his roles in the Indiana Jones and Lord of the Rings film series. More guest announcements are expected in advance of the 2014 Cincinnati Comic Book Expo, which will be held from Friday, September 19, through Sunday, September 21.
About Cincinnati Comic Expo
The Cincinnati Comic Expo has been entertaining thousands of fans since 2010 with an annual show celebrating all periods and genres of pop culture with an emphasis on comics. The 2014 Cincinnati Comic Expo will be held from Friday, September 19, through Sunday, September 21, at the Duke Energy Convention Center. Tickets vary in price and are available to purchase online. More information on events and exhibitors attending the show can be found at www.cincinnaticomicexpo.com
Jonathan Coulton and Greg Pak appear at Dragon's Lair in Austin to sign Code Monkey Save World on Monday, March 10th from 6:00 pm till 8:00 pm!
Dragon's Lair Austin
2438 West Anderson Lane, Suite B-1, Austin, TX 78757
Comedian Brian Posehn and special guest Lance Henriksen host a midnight screening of Near Dark on March 14th at the Hollywood Arclight.
Arclight Hollywood Cinema
6360 Sunset Blvd, Los Angeles, CA 90028
(323) 464-1478
The Grandmaster Blu-ray and DVD Release Coming March 4 from Anchor Bay Entertainment and the Weinstein Company
There have been several films featuring Ip Man, the legendary martial artist, in recent years. Donnie Chen has played the Wing Chun master twice since 2008, a role he claims he will never reprise. Dennis To took a turn in the 2010 film The Legend Is Born—Ip Man, and before him, Yu Chenghui assumed the role in The Legend of Bruce Lee. Now comes The Grandmaster, released in China in 2013 and available this year in the U.S. thanks to the Weinstein Company.
Directed by Wong Kar-wai, a favorite of eastern and western film festivals, the movie is a taut epic—is that an oxymoron?—tracing Ip's life from the mid-1930s to his death in 1972. A master of the kung fu style known as Wing Chun (literally, "spring chant"), Ip, played with a humble confidence by Tony Leung, defeats Gong Yutian, a martial arts master from Northern China, in 1936, earning the distinction of Southern master. He also fights Gong's mysterious daughter, Gong Er—and loses.
The two stay in touch through letters until war drains Ip's fortune, kills two of his children, and forces him to Hong Kong in 1950 in search of work. He lands at a kung fu school, where he earns a job by out-fighting the headmaster. (In one of the few light moments, Ip asks the headmaster if he has eaten lunch. Yes, the headmaster says. Smiling slyly, Ip replies, "I did not want it to go to waste." A single blow later, the lunch makes its cameo.)
In Hong Kong, Ip reconnects with Gong Er, who has become a doctor. She tells him about her father, who was murdered by his Northern successor, Ma San, and her subsequent vengeance against Ma: she killed him by shoving him against a speeding train. The fight left her wounded, and she turned to opium in 1940, dying in 1952 from an apparent overdose. Ip focuses on his teaching after that, bringing Wing Chun many followers, "including," we learn in the movie's coda, "his most famous student, Bruce Lee," who appears for two seconds as a fuzzy-haired adolescent.
The Grandmaster is a gorgeous film, a study in cinematic detail. In a fight scene in the rain, for instance, the water dripping from the brim of Ip's hat is rendered in poetic close-up. The fight between Ip and Gong Er has the tenderness of foreplay, but other battles have some absurdities, such as when Ip and an opponent kick opposite sides of a rickshaw and crush it. This is the draw, however, of kung fu movies: stylized violence, no different from Die Hard or The Fast and the Furious, except using natural weapons, the hands and feet, instead of Uzis or 1969 Camaros. In these fantasy elements, Wong Kar-wai delivers.
Where he misfires is Ip's reunion with Gong Er: he makes it too compelling. There had been hints of friction between her father and his man Ma, and when she reveals what happened, we see the toll those events took. Zhang Ziyi, whom I had only ever seen in Rush Hour 2 as a remorseless assassin, shows us her range, making Gong Er not so tortured that she can't get stuff done (like taking out her father's killer). Compared to this bloodlust, Ip Man's wanderings provide little conflict.
In its sweep and cinematography, its pitch-perfect acting and thrilling, if occasionally risible, battle scenes, The Grandmaster is perhaps the best account of the life of Ip Man, a figure important to both eastern and western cultures.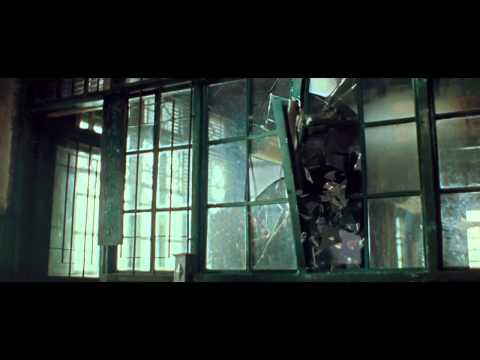 DVD Bonus Features include:
The Grandmaster: From Ip Man to Bruce Lee
A Conversation with Shannon Lee, Daughter of Bruce Lee
The Grandmaster Behind the Scenes
Wong Kar Wai's Journey Into Martial Arts
Focus on Fighting Styles
Recreating Imperial China
Tony Leung
Zhang Ziyi
Director Wong Kar Wai
What Makes a Martial Artist
The Grandmaster According to RZA
THE GRANDMASTER BLU-RAY™
Street date:                  March 4, 2014
Catalog #:                    BD61155
UPC:                            013132611556
Run time:                     108 Minutes
Rating:                         PG-13
SRP:                             $29.99
Format:                        Widescreen
Audio:                         5.1 DTSHD-MA
Languages:                Mandarin Chinese with English Subtitles, English, English Subtitles For The Deaf & Hearing Impaired & Spanish Subtitles
THE GRANDMASTER DVD
Street date:                 March 4, 2014
Catalog #:                   WC61154  
UPC:                           013132611549
Run time:                    108 Minutes
Rating:                        PG-13
SRP:                            $24.98
Format:                       Anamorphic Widescreen
Audio:                         Dolby Digital 5.1
Languages:                Mandarin Chinese with English Subtitles, English, English Subtitles For The Deaf & Hearing Impaired & Spanish Subtitles
Learn more about THE GRANDMASTER at: www.thegrandmasterfilm.com
About the Weinstein Company
The Weinstein Company (TWC) is a multimedia production and distribution company launched in October 2005 by Bob and Harvey Weinstein, the brothers who founded Miramax Films in 1979. TWC also encompasses Dimension Films, the genre label founded in 1993 by Bob Weinstein, which has released such popular franchises as SCREAM, SPY KIDS and SCARY MOVIE. Together TWC and Dimension Films have released a broad range of mainstream, genre and specialty films that have been commercial and critical successes.  TWC releases took home eight 2012 Academy Awards®, the most wins in the studio's history. The tally included Best Picture for Michel Hazanavicius's THE ARTIST and Best Documentary Feature for TJ Martin and Dan Lindsay's UNDEFEATED. THE ARTIST brought TWC its second consecutive Best Picture statuette following the 2011 win for Tom Hooper's THE KING'S SPEECH.
Since 2005, TWC and Dimension Films have released such films as GRINDHOUSE; 1408; I'M NOT THERE; THE GREAT DEBATERS; VICKY CRISTINA BARCELONA; THE READER; THE ROAD; HALLOWEEN; THE PAT TILLMAN STORY; PIRANHA 3D; INGLOURIOUS BASTERDS; A SINGLE MAN; BLUE VALENTINE; THE COMPANY MEN; MIRAL; SCRE4M; SUBMARINE; DIRTY GIRL; APOLLO 18; OUR IDIOT BROTHER; I DON'T KNOW HOW SHE DOES IT; SARAH'S KEY; SPY KIDS: ALL THE TIME IN THE WORLD IN 4D; MY WEEK WITH MARILYN; THE IRON LADY; W.E.; CORIOLANUS; UNDEFEATED; THE ARTIST; BULLY; THE INTOUCHABLES; LAWLESS; KILLING THEM SOFTLY; THE MASTER; SILVER LININGS PLAYBOOK; DJANGO UNCHAINED; QUARTET; ESCAPE FROM PLANET EARTH; DARK SKIES; THE SAPPHIRES; SCARY MOVIE 5; KON-TIKI; and UNFINISHED SONG. Currently in release are FRUITVALE STATION, LEE DANIELS' THE BUTLER, THE GRANDMASTER, SALINGER, 12-12-12, PHILOMENA, MANDELA: LONG WALK TO FREEDOM and AUGUST: OSAGE COUNTY. Upcoming releases include ONE CHANCE and VAMPIRE ACADEMY.
TWC is active in television production, led by former Miramax Films President of Production Meryl Poster. TWC is the studio behind such hit television series as the Emmy® nominated and Peabody Award winning reality series PROJECT RUNWAY and its spin-off series PROJECT RUNWAY ALL STARS and PROJECT ACCESSORY; the VH1 reality series MOB WIVES and its spin-off series MOB WIVES CHICAGO and BIG ANG; and the critically acclaimed scripted HBO comedy/crime series THE NO. 1 LADIES' DETECTIVE AGENCY which also received a Peabody Award. The company is in production on the upcoming TLC series WELCOME TO MYRTLE MANOR, the A&E series RODEO QUEENS, and the Lifetime reality competition show SUPERMARKET SUPERSTAR hosted by Stacy Keibler.  Among TWC's other projects in development for television are the martial-arts epic MARCO POLO for Starz, an untitled private eye procedural for FX, and THE NANNY DIARIES developed by ABC with a pilot by Amy Sherman Palladino.
About Anchor Bay Entertainment
Anchor Bay Entertainment is a leading home entertainment company.  Anchor Bay acquires and distributes feature films, original television programming including STARZ Original series, children's entertainment, anime (Manga Entertainment), fitness (Anchor Bay Fitness), sports, and other filmed entertainment on DVD and Blu-ray™ formats.  The company has long term distribution agreements in place for select programming with AMC Networks, RADiUS, and The Weinstein Company. Headquartered in Beverly Hills, CA, Anchor Bay Entertainment has offices in Troy, MI, as well as, Canada, the United Kingdom and Australia. Anchor Bay Entertainment www.anchorbayentertainment.com is a Starz (NASDAQ: STRZA, STRZB) business, www.starz.com.
Spooky Empire is bringing May-Hem to a bigger and better level this year!
We're still adding some great guests to the lineup, and now to celebrate the 30th Anniversary of A Nightmare on Elm Street we have added ROBERT ENGLUND and HEATHER LANGENKAMP! Meet them both at Spooky Empire's May-Hem, on May 30-June 1 at the DoubleTree @ Universal. Get your advance tix, VIP packages and your hotel rooms today! http://www.spookyempire.com/purchase-tickets
This huge con is coming very soon. See this updated Photo Ops schedule!
Visit Megacon's website for all the info you need.
Convention Scene is happy to team with Snickers Brand to bring you this latest contest. One luck winner will receive the Snickers Movie Prize Pack that includes a $15 Fandango gift card and 5 Snickers bars.
About Snickers Monster Satisfaction

Who hasn't felt like a rampaging menace at least once in their lives? Because let's face it, You're Not You When You're Hungry! Even Godzilla is a regular, cool guy who can hang with his friends, just watch out for that sudden spell of hunger! Check it out in the new Snickers commercial that will aired during the 86th Annual Academy Awards. Only SNICKERS – and its delicious blend of chocolate, peanuts, caramel and nougat – can provide #MONSTERSATISFACTION and tame the savage beast!
To celebrate the release of the new Snickers "You're Not You When You're Hungry" commercial, Snickers wants to hear about your most satisfying movie experience. So tweet with the #MONSTERSATISFACTION hashtag about that incredible first date, or the first time you saw your favorite movie of all time on the big screen.
This contest is sponsored by Snickers.
Rules: Each household is only eligible to win One (1) Snickers Movie Prize Pack containing 5 Snickers Bars and 1 $15 Fandango Gift Card via blog reviews and giveaways. Only one entrant per mailing address per giveaway. If you have won the same prize on another blog, you will not be eligible to win it again. Winner is subject to eligibility verification.
The prize will be sent via FedEx or USPS. No P.O. Boxes please.