Cary Elwes appears at Tattered Cover on Monday December 1st Thursday, December 18th at 7:00 PM to sign his new memoir AS YOU WISH!
Press Release:
Actor Cary Elwes, who played the iconic role of Westley in the beloved movie The Princess Bride, will discuss and sign his memoir As You Wish: Inconceivable Tales from the Making of the Princess Bride. This long-awaited first-person account offers a behind-the- scenes look at the making of the cult classic film, and is filled with never-before-told stories, exclusive photographs, and interviews with costars Robin Wright, Wallace Shawn, Billy Crystal, Christopher Guest, and Mandy Patinkin, as well as author and screenwriter William Goldman, producer Norman Lear, and director Rob Reiner.
Free signing line tickets are available now with the purchase of As You Wish, at any Tattered Cover location (excluding the airport stores). Seating at the events is "open seating" and will be available on a first-come, first-served basis. No posed photographs. Other signing restriction may apply. Please check our website closer to each event for complete information.
Tattered Cover
2526 East Colfax Avenue, Denver, CO 80206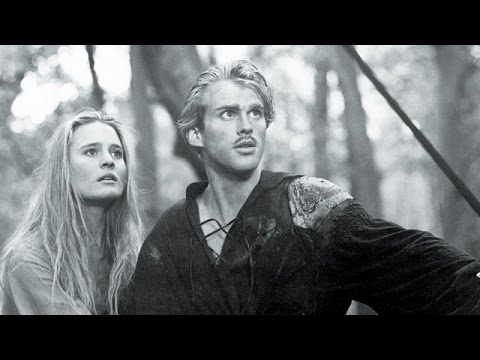 Christopher Sebela (Dead Letters, Aliens vs. Predator) appears at Cosmic Monkey Comics Wednesday December 3rd from noon till 2:00 PM to sign copies of the first issue of ESCAPE FROM NEW YORK!
Cosmic Monkey Comics
5335 NE Sandy Blvd, Portland, OR 97213
(503) 517-9050
Ralph Garman & Kevin Smith appear at the Hollywood Improv on Friday, December 19, 2014 at 10:00 PM for live recording of their podcast HOLLYWOOD BABBLE ON!
Kevin Smith and Ralph Garman take a twisted look at showbiz news and bite the Hollywood hand that feeds them. Sometimes, they feel bad and give Hollywood a tetanus shot and some Neosporin, but, even then, they usually just turn around and bite Hollywood's other hand. They can't help it. It's their nature. It's like that "scorpion and frog" story. But, deep down, they're just two nice East Coast boys… who happen to have a heavy dependence on drugs and alcohol, respectively.
Hollywood Improv
8162 Melrose Ave, Los Angeles, CA 90048
Writer Matt Miner and artist Sean van Gorman appear at Forbidden Planet on Wednesday, November 26th at 6:00 PM for the release of TOE TAG RIOT!
Forbidden Planet
832 Broadway, New York, NY 10003
212-473-1576
Writer Matt Miner and artist Sean van Gorman appear at The Comic Book Shop on Friday November 28th from noon till 4:00 PM to sign Toe Tag Riot!
The Comic Book Shop
1855 Marsh Road, Wilmington, DE 19810
(302) 477-1119
Kevin Smith appears at the Irvine Improv on December 13, 2014 at 9:00 PM! Get tickets ($25) at the link!
Writer, comedian, podcaster, and film director, KEVIN SMITH has written and directed numerous films,
including Clerks, Chasing Amy, Dogma, Jay & Silent Bob Strike Back, Red State, and Tusk; Creator of AMC's Comic Book Men; authored Silent Bob Speaks, Shootin' the Sh*t with Kevin Smith, My Boring-Ass Life and most recently Tough Sh*t: Life Advice from a Fat, Lazy Slob Who Did Good. He can be heard daily at Smodcast.com, a vast network of podcasts.
An Evening with Kevin Smith is a chance to get up close and personal with the man who brought the world
these films.
Irvine Improv
31 Fortune Dr, Irvine, CA 92618
(949) 854-5455
Ralph Garman and Kevin Smith, (the co-hosts of the wildly-popular podcast, HOLLYWOOD BABBLE-ON), present a LIVE performance of their best-selling comic book, BATMAN '66 MEETS THE GREEN HORNET at the Hollywood Improv on Friday, December 12, 2014 at 8:00 PM!
The comic book comes to life as Ralph and Kevin provide the voices, music, and sound effects, while the audience gets to follow along as each page is projected up on the big screen. The result is a funny and entertaining take on the classic 60′s Batman series, as TV's Batman and Robin cross paths with the TV's Green Hornet and Kato!
Audience members are often recruited to come up on stage and add their own voice talents to the show, and everyone who attends gets a special collectible edition of the comic book, signed by Ralph and Kevin!
Get tickets for HBO Comic Con Theater here!
Stick around for Hollywood Babble On at 10:00 PM! Tickets here…
Hollywood Improv
8162 Melrose Ave, Los Angeles, CA 90048
Writers Michael Moreci (Hoax Hunters, Curse, Roche Limit), and Christopher Sebela (Dead Letters, Escape From New York) appear at Arcane Comics on Saturday, December 6th to discuss the future of humanity. They will be joined by special guest Brian Churilla (Big Trouble In Little China, Secret History of DB Cooper) who will be drawing inky horrors of the future yet to come.
Arcane Comics
5809 15th Avenue NW, Seattle, WA 98107
(206) 781-4875
Jason Mewes & Kevin Smith (Clerks, Mallrats, Jay & Silent Bob Strike Back) appear at the Ontario Improv on Friday November 21st at 10:00 PM for a live recording of their podcast Jay & Silent Bob Get Old!
Tickets available at the link…
Ontario Improv
4555 Mills Circle, Ontario, CA 91764
(909) 484-5411
Cary Elwes appears at Forbidden Planet's London Megastore to sign AS YOU WISH on Tuesday 25th November from 1:00 to 2:00 pm.
The Princess Bride has been a family favourite for close to three decades. Ranked by the American Film Institute as one of the top 100 Greatest Love Stories and by the Writers Guild of America as one of the top 100 screenplays of all time, The Princess Bride will continue to resonate with audiences for years to come.
Cary Elwes was inspired to share his memories and give fans an unprecedented look into the creation of the film while participating in the twenty-fifth anniversary cast reunion. In As You Wish he has created an enchanting experience; in addition to never-before seen photos and interviews with his fellow cast mates, there are plenty of set secrets, and backstage stories.
Cary Elwes is a celebrated English actor who starred as "Westley" in The Princess Bride before moving on to roles in Robin Hood: Men in Tights, Glory, Days of Thunder, Twister, and Saw, among many other acclaimed performances. He will always be indebted to The Princess Bride, for changing his life and giving him a career that has spanned decades. He lives in Hollywood, California, with his family. Find out more about Cary Elwes at twitter.com/cary_elwes.
Please note that, due to time restraints, Cary Elwes will only be signing copies of 'As You Wish'.
Forbidden Planet London Megastore
179 Shaftesbury Avenue, London, WC2H 8JR