Press Release:
KEVIN ALEJANDRO AND MICHAEL JAI WHITE WILL GUEST STAR AS DC COMICS CHARACTERS SEBASTIAN BLOOD AND BRONZE TIGER IN ARROW'S SECOND SEASON
Both Will Go Head-to-Head Against Stephen Amell's Hooded Vigilante When Arrow Returns October 9
SAN DIEGO and BURBANK, Calif. (July 20, 2013) — Oliver Queen (series star Stephen Amell) will have his work cut out for him when he returns to Starling City on October 9 for the second season of The CW's #1 series Arrow (Wednesdays 8/7c). At today's Comic-Con panel session in Ballroom 20, fans learned of two new DC Comics characters coming to Starling City — Bronze Tiger and Sebastian Blood. Executive producers Greg Berlanti, Marc Guggenheim and Andrew Kreisberg revealed that Michael Jai White (Spawn, The Dark Knight, Mortal Kombat) will guest star as Bronze Tiger, while Kevin Alejandro (Southland, True Blood, Golden Boy) will appear as Sebastian Blood in upcoming episodes of the acclaimed action drama's second season (airdates to be announced).
Michael Jai White plays Ben Turner, a claw-wielding assassin better known as Bronze Tiger, who's well known to DC Comics fans as a member of both the League of Assassins and the Suicide Squad. On Arrow, he'll form an unholy alliance with fan-favorite villain China White (played by Kelly Hu), another well-established character in the DC Comics universe.


Kevin Alejandro plays Sebastian Blood. Drawing inspiration from the iconic New Teen Titans nemesis Brother Blood, Sebastian is an alderman who rises to power in the wake of the earthquake that devastated Starling City in Arrow's first-season finale. Blood's "man-of-the-people" popularity instantly places him at odds with Oliver Queen, whose family he blames for the quake.


In terms of embracing their dark side, Michael Jai White appeared in The Dark Knight with Heath Ledger's Joker, voiced DC Comics villain Doomsday in the animated Justice League and portrayed the hell-bound title character in New Line Cinema's Spawn.  Kevin Alejandro, on the other hand, is better known for playing cops and detectives (Southland, Golden Boy), but recently his character paid the ultimate price for practicing witchcraft in his role as Jesus Velasquez in True Blood.

 
Based upon characters published by DC Comics, 

Arrow

 is executive produced by Greg Berlanti, Guggenheim and Kreisberg. The series is from Bonanza Productions Inc. in association with Berlanti Productions and Warner Bros. Television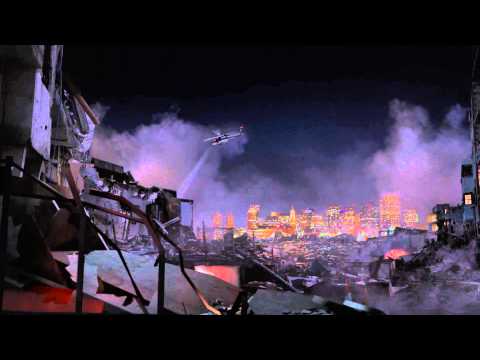 For additional information about Warner Bros. Television activities at Comic-Con, please follow us on Twitter @TheWBdotcom (hashtag #WBSDCC) and visit www.thewb.com/comiccon.
He's NOT getting to old for this Sh#t!
Danny Glover added to Rhode Island Comic Con
We are honored to add a movie legend to this years Rhode Island Comic Con Danny's career has been legendary in such films as  the Lethal Weapon series, Predator 2, Saw, The Color Purple, 2012 and so much more!
ALSO…
Be part of the original Batman Cast Reunion with Adam West, Burt Ward, Yvone Craig, Julie Newmar, The Batmobile, The Batboat and much more!
The Biggest Power Rangers Reunion on the East Coast  with Jason David Frank, David Yost, Walter Jones, Catherine Sutherland, Robert Axelrod, Barbara Goodson, Kerrigan Mahan, Paul Schier and Jason Narvy!
Artist Darick Robertson and writer Adam Egypt Mortimer sign at Beach Ball Comics on Wednesday, August 14, 2013 Saturday, September 28, 2013 from 5:00pm until 7:00pm!
Beach Ball Comics
3024 W Ball Rd Ste G, Anaheim, CA 92804
Comics legend Neal Adams appears at Golden Apple Comics on Monday July 15th from 5:00 till 7:00pm! He will sign your first TWO items free, each additional item will be $10. Autographs will be $20 at San Diego Comic Con, so meet him now and beat the lines! CGC packages  will be available for purchase plus book, prints, etc.
Golden Apple Comics
7018 Melrose Avenue, Los Angeles, CA 90038
323-658-6047
Press Release:
Disney Infinity is Hitting the Road for "Summer of Endless Fun" Tour
Kids and Families Will Have the Opportunity To Play Disney Infinity for the First Time Before It Launches On Aug. 18
BURBANK, Calif.–(BUSINESS WIRE)–Disney Infinity, Disney Interactive's biggest and most ambitious video game to date, is embarking on a multi-city "Summer of Endless Fun" tour to showcase the most anticipated game of the year. The cross country road trip, which is free to the public, kicked off on July 7 in the Downtown Disney District in Anaheim, Calif. Players will get an exclusive sneak peek at the game before it hits store shelves on Aug. 18.
Zigzagging across the country, fans will get the chance to play Disney Infinity – featuring the innovative Toy Box mode that truly brings every kids' imagination to life. Who hasn't thought about building a world where Mr. Incredible uses a Monsters University toilet paper launcher while driving around in Cinderella's carriage with monster truck wheels? Now players can let their imaginations run free and create their own adventures.
The "Summer of Endless Fun" Tour will make stops in Chicago, San Diego, Boston, Detroit and Richmond, culminating with a weekend of launch activities in New York City on Saturday, Aug. 17 and Sunday, Aug. 18. Activities at each tour stop include game demos, surprise guests, photo opportunities, giveaways, contests, entertainment provided by Radio Disney and more.
Disney Infinity is an all-new game platform that gives players the freedom to create stories and play experiences featuring characters from The Walt Disney Company and Pixar Animation Studios. Players can place real-world toy versions of beloved Disney characters onto a device called the Disney Infinity Base and transport them into the virtual game worlds of Monsters University, the Incredibles, Pirates of the Caribbean, Cars and The Lone Ranger, as well as into a giant Toy Box.
DISNEY INFINITY "SUMMER OF ENDLESS FUN" SCHEDULE AND LOCATIONS
July 13-14: Taste of Chicago in Chicago, Ill.
July 18-20: Gaslamp Quarter during San Diego Comic-Con, San Diego, Calif.
July 19-21: Revere Beach National Festival in Boston, Mass.
July 26-28: Coast Guard Festival in Detroit, Mich.
August 10-11: Prince William County Fair in Richmond, Va.
August 17: Nintendo World Store in New York City, N.Y.
August 18: Times Square in New York City, N.Y.
For additional information about Disney Infinity, please visit www.disney.com/infinity and www.youtube.com/disneyinfinity, join the Disney Infinity Facebook community (Facebook.com/disneyinfinity) and Google+ community (https://plus.google.com/+DisneyInfinity), and follow us on Twitter (twitter.com/disneyinfinity) and Instagram (instagram.com/disneyinfinity). To access press materials, please visithttp://disneyinteractive.smugmug.com/DisneyInfinity.
Disney Interactive
Disney Interactive, one of the world's largest creators of high-quality interactive entertainment across all platforms, is the part of The Walt Disney Company responsible for the global creation and delivery of interactive entertainment, multi-platform video games, and family-focused content across all current and emerging digital media platforms. Disney Interactive produces and distributes a broad portfolio of content from Disney Interactive Games and Disney Interactive Media. Products and content released and operated by Disney Interactive include blockbuster mobile, social and console games, online virtual worlds, #1 kid's entertainment destination Disney.com and the #1 Family/Parenting portfolio on the Web.
Disney Interactive is the interactive entertainment part of The Walt Disney Company (NYSE: DIS).
Meet members of the cast of The Walking Dead this weekend at the Florida SuperCon July 4th – 7th.
In attendance signing autographs will be:
Laurie Holden
Chandler Riggs
Travis Love
Theodus Crane
Addy Miller
for more info on everything Florida Supercon check out the website HERE!!
Chris Giarrusso leads a Kids Comics Workshop at Bergen St. Comics on SUNDAY, July 14th, 2013 at 11:00AM!
It's a morning of fun on Sunday, July 14th, as Chris Giarrusso joins us for a special kids' event! Come and see how Chris bring G-Man to life, and get some tips on how to create super-heroes of their very own. Not to be missed!
Bergen Street Comics
470 Bergen Street, Brooklyn, NY 11217
**UPDATE: UNFORTUNATELY, DUE TO UNAVOIDABLE CIRCUMSTANCES, STAN LEE WILL NOT BE ABLE TO MAKE IT TO THE SHOW THIS YEAR. We have closed sales of the Stan Lee tickets and will be in touch in the coming weeks with refund options for existing buyers of Stan Lee tickets.**
Press Release:
The Baltimore Comic-Con is honored to announce that Stan "The Man" Lee will return to Baltimore for the third year in a row at this year's convention. The 14th Annual show will be taking place at the Baltimore Convention Center the weekend of September 7-8, 2012.
For this year's show, Lee will be making appearances both days, signing autographs and posing for photographs with fans in attendance of the show.
He is known the world over as the architect of the Marvel Universe and the Father of Modern Comics. Along with Jack Kirby and Steve Ditko, Lee co-created some of the most iconic characters of the Silver Age, including the Fantastic Four, Spider-Man, the Avengers, the X-Men, the Incredible Hulk, Thor, Daredevil, Iron Man, and Doctor Strange.
Lee began his career in comics in 1939 at the age of 16, working for Martin Goodman at Timely Comics. He made his writing debut in 1941 with a text filler story in Captain America Comics #3 and wrote his first back-up story for the title two issues later. Lee continued to write for the publisher and, at the age of 19, was installed as interim editor. With a head for business and an eye for comics, Lee graduated to become editor-in-chief and art director of the comics division.
Throughout his illustrious career, which has spanned more than 70 years, Lee has been a writer, editor, publisher, President, and Chairman at Marvel Comics. He's made cameo appearances in 17 films based on his creations-including Iron Man 3, Marvel Studios' follow-up to The Avengers.
"Having Stan back for a third year is just incredible for both the fans and the show as a whole," said Marc Nathan, show promoter of the Baltimore Comic-Con. "With him appearing both days again this year, we're setting the stage for our biggest and best year yet!"
Details regarding ticket pricing for signings and VIP packages will be released over the next few weeks. To receive the latest information about Stan Lee and all of the Baltimore Comic-Con news, sign up for our mailing list at baltimorecomiccom.com!
Stan Lee joins our previously announced guests, including: Brian Bolland (Dial H); Mark Buckingham (Fables); Jimmy Cheung (Avengers vs. X-Men); Frank Cho (Savage Wolverine); Amanda Conner (Before Watchmen: Silk Spectre); J.M. DeMatteis (Phantom Stranger); David Finch (Justice League of America); Dave Gibbons (The Secret Service); Keith Giffen (Masters of the Universe); Adam Hughes (Before Watchmen: Dr. Manhattan); Barry Kitson (Empire); Roger Langridge (Popeye); Paul Levitz (World's Finest); Kevin Maguire (World's Finest); Mike Mignola (Hellboy In Hell); Jimmy Palmiotti (Batwing); George Perez (World's Finest); David Petersen (Mouse Guard); Joe Prado (Earth 2); Ivan Reis (Aquaman); Chris Samnee (Daredevil); Louise Simonson (X-Factor); Walt Simonson (The Mighty Thor); Allison Sohn (sketch card artist); Mark Waid (Indestructible Hulk); and Bill Willingham (Fables).
In the coming weeks, look for more announcements from the Baltimore Comic-Con. We are looking forward to highlighting our guests, the Harvey Awards, industry exclusives, and programming. The latest developments can always be found on our website, Twitter, and Facebook pages.
This year's Baltimore Comic-Con will be held September 7-8, 2013. Convention hours are Saturday 10 AM to 6 PM and Sunday 10 AM to 5 PM. The ceremony and banquet for the Harvey Awards will be held Saturday night, September 7th.
Writer Brian Wood signs Graham Crackers Comics on Friday June 28th from noon till 2:00 pm!
Graham Crackers Comics – CHICAGO LOOP
77 E. Madison Street, Chicago, IL 60602
Via his Facebook page:
Berkeleyworks, the Art of Berkeley Breathed is coming soon… 300 plus pages of imagery, much of it never seen before, paired with my cutting commentary. Debuting on July 17th at the IDW booth at San Diego Comic-Con. I'll be on hand to autograph copies.