Cartoonist Scott C. appears at Gallery Nucleus on Saturday September 6th from 7:00 – 10:00 PM!
Gallery Nucleus
210 East Main Street, Alhambra, CA 91801
Meet Pulitzer Prize writer and artist Dick Locher at the Wentz Concert Hall at North Central College from 5:00 to 7:00 pm on Saturday, September 6th. Long time Graham Crackers Comics Manager Jim Brozman will be there to draw and sign DICK TRACY sketches for donations to the event. Jim assisted Dick Locher in the drawing of the nationally syndicated DICK TRACY comic strip for two years from 2009 to 2011. There will be a Dinner on the Town to follow with all proceeds benefitting the Naperville Heritage Society, administrators of Naper Settlement.
Wentz Concert Hall – North Central College
171 E Chicago Ave Naperville, IL 60540
Press Release:
Artist Shawn Martinbrough, known for his acclaimed two-year run illustrating Batman in Detective Comics with writer Greg Rucka and his current best selling work on Thief of Thieves with writer Robert Kirkman, creator of The Walking Dead, will appear at Geppi's Entertainment Museum (GEM) on Saturday, August 16, 2014, in two sessions from 1 p.m. to 4 p.m.
From 1 p.m. to 3 p.m., he will give a talk about how he developed his craft and discuss his career in the comics industry. That session will conclude with a question-and-answer period. Then from 3 p.m. to 4 p.m. he will be signing in the museum's gift shop, Geppi's Comic World. Admission for the talk is free with paid admission for non-museum members and free for museum members, however, reservations are recommended as seating is limited. Admission for the signing in the store is free to all.
Martinbrough's work, as well as that of many other creators, is currently on display at GEM as part of the widely lauded exhibit Milestones: African Americans in Comics, Pop Culture and Beyond, which runs through December 31, 2014. Among numerous projects, he has garnered praise for his Detective Comics work with Rucka, during which he co-created characters that were featured in the Batman: Gotham Knights animated DVD as a companion to director Christopher Nolan's trilogy of Batman films.
"We are extremely pleased to welcome Shawn Martinbrough back to GEM and to offer our community the chance to get to know this exciting creator in such an intimate setting," said Melissa Bowersox, President of Geppi's Entertainment Museum.
Martinbrough's other recent comic book work includes Luke Cage Noir and Black Panther: The Most Dangerous Man Alive for Marvel Comics. He also illustrated Captain America: The First Avenger, a promotional comic book created exclusively for the U.S. Army & Air Force Exchange Service, which runs the on-base stores on military posts. It had a million copy print run and was released in conjunction with the feature film of the same name.
For more than the last two years, Martinbrough has served as artist on the Image Comics series Thief of Thieves. Produced by Robert Kirkman, the creator of both the comic book and the hit AMC television series The Walking Dead, Thief of Thieves is in development as a television series as well. Martinbrough is also the co-creator and co-author of The REN, an upcoming 200-page graphic novel set during the Harlem Renaissance. It will be published by First Second Books. His art instruction book, How To Draw Noir Comics: The Art and Technique of Visual Storytelling, is published by Random House and has been reprinted in several languages.
His work has been covered by The Hollywood Reporter, The New York Daily News, Entertainment Weekly, USA Today, AOL, AintItCoolNews.com, Architecture Magazine, Publisher's Weekly, The Washington Times, National Public Radio, SIRIUS/XM Radio, Ebony, Essence, Vibe, The Source and others, and he has lectured at the Fiorello H. LaGuardia High School of Music & Art, The University of Michigan, The Savannah College of Art and Design, Prince George's Community College, BEA/Book Expo of America and The 100 Black Men of America Conference.
There are 80 seats available for the talk. As noted, admission is free with paid admission for non-museum members and free for museum members, however, reservations are recommended. To reserve your spot, contact Andy Hershberger at handy@geppismuseum.com or call (410) 625-7066.
GEM is located at 301 W. Camden Street, Baltimore, MD 21201, in the historic Camden Yards sports complex. It is situated immediately next door to Oriole Park and just across the street from the Baltimore Convention Center. For general museum information, call (410) 625-7060 or visit www.geppismuseum.com. Admission: Adults are admitted for $10, Seniors (55 and older) for $9, Students (5-18) for $7, and children under 4 are free.
About Geppi's Entertainment Museum
Geppi's Entertainment Museum is a journey through 250 years of American pop culture, located in historic Camden Station at Camden Yards in Baltimore Maryland, just a few blocks from the city's famed Inner Harbor, immediately across the street from the Baltimore Convention Center, and right next door to Oriole Park. Where else can you revisit your childhood and get back in touch with old friends that entertained you in the past through comic strips and books, radio and television shows, films, cartoons, and so much more? The museum exhibits nearly 6,000 pop culture artifacts including comics, toys, dolls, games and memorabilia of every conceivable category. Journey from the late 1700s to the present day and revisit favorite characters like Superman, Spider-Man, Batman, Mickey Mouse, Barbie, G.I. Joe, and many more. Geppi's Entertainment Museum is the home of "pop culture with character!" and it is open Tuesday-Sunday, 10 AM – 6 PM, closed Mondays except for major holidays, and closed New Year's Day, Thanksgiving Day and Christmas Day.
Geppi's Entertainment Museum
301 West Camden Street, Baltimore, MD 21201-2434
(410) 625-7060
Natalie Nourigat, Molly Schaeffer, and Kevin Sampsell appear at The Waypost on Tuesday, August 5th from 7:30 – 9:00 pm!
Press Release:
What a dream team! Portraits by Natalie Nourigat, text illustrations by Molly Schaeffer, and beautiful collages from Kevin Sampsell are hanging at the Waypost all during August.
The portraits and illustrations are from upcoming book Sex from Scratch: Making Your Own Relationship Rules.
Come by tonight for an art opening! Say hi to the artists, grab a drink, and snag a copy of the new book before its official release party. It will be great.
The Waypost
3120 N Williams Ave, Portland, OR 97227
(503) 367-3182
Jesse Moynihan appears at Floating World Comics on Thursday July 3rd, from 6:00-10:00 pm for a FORMING II release party, art exhibit and musical powerpoint performance!
Press Release:
The long-anticipated sequel that encompasses all; mythology, theology, hermaphrodites, super-alien gods and the simple task of creating the cosmos.

Civilization, but not quite as we know it, has started to take shape. And now, in the continuing chaos, the world and most of its inhabitants have brandished their swords and, in various fashions, have charged onto the battlefield.
If Forming I hailed the birth of civilization and mapped out the genesis of life, mass, time and space, then Forming II is the raging war that ensues in the Universe's years of adolescence.
Epic confrontations between gods and mutants, philosophical reflections, hilarious dialogue and powerful artwork make for an impressive sequel of galactic proportions. Forming II is as funny, sophisticated and mind-blowingly beautiful as the first part of Moynihan's unique trilogy.
Join us and Jesse Moynihan on July 3rd for an art exhibit and release party for this eagerly anticipated new volume. Jesse will also present a special musical powerpoint performance that will take guests into the world of FORMING.
Jesse Moynihan grew up outside of Philadelphia where he spent most of his time drawing and playing music. In 1997 he dropped out of Pratt Institute, got a film degree at Temple University and decided to concentrate on comics. His work has been featured in The Believer, MOME, Vice, Arthur, the Philadelphia Weekly, and various independent anthologies. In 2005 he received a Xeric grant for self publishing. In 2009 he released his first graphic novel, Follow Me through Bodega. His current mystical, sci-fi epic, Forming is published by Nobrow Press in London. Jesse works as a storyboard artist for the Cartoon Network show, Adventure Time.
Floating World Comics
400 NW Couch Street, Portland, OR 97209
(503) 241-0227
Press Release:
The Cartoon Art Museum celebrates the 30th anniversary of the Teenage Mutant Ninja Turtles on Saturday, June 14, 2014!
Join us with special guests from Nickelodeon's hit TMNT animated series for our opening reception! Meet Turtles artists Mark Bode, Ken Mitchroney, longtime Mirage Studios staffer Molly Bode, and current TMNT animators as you enjoy refreshments from event sponsor Extreme Pizza at this free event!
This reception also marks the world premiere of the long-awaited Teenage Mutant Ninja Turtles: The Ultimate Visual History, written by Cartoon Art Museum Curator Andrew Farago and published by Insight Editions. (The book is available everywhere on June 24, 2014.)
***
About the Teenage Mutant Ninja Turtles exhibition:
The Cartoon Art Museum's latest exhibition celebrates the iconic hit franchise Teenage Mutant Ninja Turtles. This retrospective will be on display at the museum from May 3 through Sept. 14, 2014.
The Cartoon Art Museum's exhibition will include all of the original artwork from the historic first issue from 1984, other early covers and interior artwork from series creators Kevin Eastman and Peter Laird and their associates from Mirage Studios, storyboards and animation cells from the original 1980s Teenage Mutant Ninja Turtles television series and material from the popular TMNT Adventures comic book originally published by Archie Comics.
Cartoon Art Museum
655 Mission Street, San Francisco, CA 94105
(415) 227-8666
Press Release:
The Society of Illustrators celebrates the work of four iconic illustrators- Peter de Sève, William Joyce, Carlos Nine, and Bill Plympton – with an exhibit featuring the original illustrations from numerous movies and shorts.
A film screening and panel will take place on Thursday, June 5th at the Academy Theater at Lighthouse Guild, and an Opening Reception will take place on Friday, June 6th at. 6:30 pm
About the Artists
Peter de Sève:
Peter de Sève's illustration and character designs are known throughout the world. His work spans three decades and various media, including magazines, books, print and televised advertising, animated feature films and magazines. Best recognized for his many New Yorker covers and his character designs for the three blockbuster Ice Age movies ("Scrat" is now an international icon), de Sève has also contributed to such films as Mulan, A Bug's Life, Tarzan, and Finding Nemo.
His many distinctions include the prestigious Hamilton King Award from the Society of Illustrators, a Clio Award for a Nike television commercial, a Spectrum Annual of Fantastic Art gold medal, a Soleil d'Or award from the Festival BD Sollies-Ville in France, and a Visual Effects Society Award nomination for outstanding animated character design for Ice Age: Dawn of the Dinosaurs.
Peter was honored with an Emmy Award for Outstanding Character Design for his work on Sesame Street's Abby Cadabby's Flying Fairy School. He has received three Annie Award nominations for Character Design in a Feature Production, the most recent for his work on Arthur Christmas.
Peter lives in Brooklyn, NY, with his wife Randall (with whom he recently collaborated on his first children's book, The Duchess of Whimsy) and their two daughters, Paulina and Fia.
William Joyce:
William Joyce has achieved world-wide recognition as an author, illustrator and pioneer in the digital and animation industry.
In February 2012, he won an Academy Award for The Fantastic Flying Books of Mr. Morris Lessmore, an animated short film about the curative powers of story. In the past two years, he has also written seven hard copy Simon & Schuster children's books including The Fantastic Flying Books of Mr. Morris Lessmore, The Guardians of Childhood book series: The Man in the Moon, The Sandman: Story of Sanderson Mansnoozie, Nicholas St. North and the Battle of the Nightmare King, E. Aster Bunnymund and the Warrior Eggs at the Earth's Core! And Toothania: Queen of the Tooth Fairy Armies.
Named by Newsweek magazine as "One of the 100 people to watch in the new millennium", William has been heavily involved in the world of digital animation from its full-scale inception at Pixar Animation. His projects have been produced by nearly every major film studio including Disney, Twentieth Century Fox and DreamWorks Animation. His feature films include Rise of the Guardians, Robots and Meet the Robinsons and his television series George Shrinks and Rolie Polie Olie for which he won three Emmy Awards.
Additionally, he is the writer, producer, and production designer on the Blue Sky Studios feature film, Epic, inspired by his book The Leaf Men and the Brave Good Bugs.
Carlos Nine:
Carlos Nine is a renowned illustrator, comics author, painter, sculptor, animation film writer, and author of several books. His works have been published in Argentina, Italy, Spain, France, Belgium, Great Britain, Germany, U.S.A., Brazil, Taiwan and Hong Kong.
He was awarded awarded on several occasions the Silver Clio in Illustration (Clio Awards, New York, 1993), the Caran D'Ache award for best illustrator (Rome, Italy, 1995), the Prix de l'Ecole Supérieure de l'image (France, 2001) and the First Prize at the Angoulême Festival (France, 2001). He has published books and held exhibitions in numerous countries. He has been invited to give seminars, workshops, and courses in his country and in France.
He has also worked for several magazines and journals, including Le Monde (Paris), The New Yorker (USA), Noticas, Humor, and the newspapers La Nación and Clarín.
Bill Plympton
Mr. Plympton is considered the King of Indie Animation, and is the only person to hand draw an entire animated feature film. Born and raised in Portland, Oregon, he graduated from Portland State University in Graphic Design. Bill moved to New York City in 1968 and began his career creating cartoons for publications such as New York Times, National Lampoon, Playboy and Screw.
In 1987, he was nominated for an Oscar® for his animated short Your Face. In 2005, Bill received another Oscar® nomination, this time for his short Guard Dog. Push Comes to Shove won the prestigious Cannes 1991 Palme d'Or; and in 2001, another short film, Eat, won the Grand Prize for Short Films in Cannes Critics' Week.
After producing many shorts that appeared on MTV and Spike and Mike's, he turned his talent to feature films. Since 1991, he's made 10 feature films. 7 of them, The Tune, Mondo Plympton, I Married A Strange Person, Mutant Aliens, Hair High, Idiots and Angels, and Cheatin', are all animated features.
Bill Plympton has also collaborated with Kanye West and Weird Al Yankovic in a number of music videos and book projects. In 2006, he received the Winsor McCay Lifetime Achievement Award from The Annie Awards.
Society of Illustrators
128 East 63rd Street, New York, NY 10065
212-838-2560
Press Release:
Nucleus is proud and honored to host this special exhibition featuring artwork by over 40 DreamWorks artists all creating original art in celebration of the new film, How To Train Your Dragon 2. With select pieces available for sale and several artists in attendance, guests will have a chance to meet the creative talent behind the film as they sign copies of the new Art of How To Train Your Dragon 2 book.
Purchase a HTTYD book and receive a raffle ticket to attend the event for free and avoid standing in line to get your book signed as we will call out numbers in sequence. Keep your raffle ticket as it will allow you to win prizes at 8pm, 9pm and 10pm. (prizes to be announced)
Trade in your HTTYD movie ticket stub to attend our event for free and to receive an extra 5 raffle tickets for more chances to win!
Purchase a HTTYD book from our site or shop from now till July 7th and be entered to win a free signed Nicolas Marlet HTTYD print! Winner to be announced July 8th at 5pm on our Facebook page and blog. (shipping fees may apply)
Exclusive HTTYD prints to be released at the opening reception.
Enjoy Burnt to a Crisp, a Food Truck that serves Texas Smokehouse BBQ!
Event Schedule:
6:00pm – 7:00pm (Artists Panel Presentation)
8:00pm – 10:00pm (Artist Signing)
8:00pm (1st raffle drawing)
9:00 (2nd raffle drawing)
10:00 (final raffle drawing)
$5 Admission at the door or FREE w/ purchase of The Art of How To Train Your Dragon 2 book (seats are limited, standing room available).
Outside books will be subject to a $10 fee.
Featured Panelists:
to be announced…
Contributing Artists:
Director:
Chris Sanders
Dean Deblois
Elaine Bogan
Peter Ramsey
Rodolphe Guenoden
Art:
Arthur Fong
Christopher Zibach
Cundo Rabaudi
Griselda Sastrawinata-Lemay
Iuri Lioi
Marcos Mateu Mestre
Nate Wragg
Nico Marlet
Peter Chan
Raymond Zibach
Richard Daskas
Takao Noguchi
Woon Jung
Zhaoping Wei
Story:
Adam Cootes
Andy Erekson
Anthony Zierhut
Ariana Oh
Ben Juwono
Cinzia Angelini
Clio Chiang
Dave Wolter
Ennio Torresan
Glenn Harmon
Heidi Jo Gilbert
Ian Abando
Januel Mercado
Jean Kang
Johane Matte
Kenjo Ono
Le Tang
Louie Del Carmen
Mark Sperber
Megan Dong
Michael Lester
Nassos Vakalis
Natasha Wicke
Peter Paul Bautista
Phil Craven
Rikke Asbjoern
Ryan Savas
Sean Charmatz
Sharon Bridgeman Lukic
Simon Otto
Stephanie Stine
Steven Macleod
Todd Wilderman
Tom Owens
Tron Mai
Vi-Dieu Nguyen
DreamWorks Employee:
Andrew Bandong
Brittany Biggs
Chelsea Bryan
Haley Hughes
Hannah Sherman
Jackie Marion
James Baxter
Jennifer Harlow
Jessica Forer
Jisoo Kim
Joshua Caez
Justin Melillo
Marco Regina
Patrick Ian
Paul Schoeni
Sucheta Bhatawadekar
Victor Tang
more to be announced…
Tribute Artists:
Anthony Wu
Claire Hummel
Crowded Teeth (Michelle Romo)
Dan Matutina
Helen Chen
Israel Sanchez
Jeff Victor
Justin Gerard
Kei Acedera
Nicole Gustafsson
Patrick Awa
Rustam Hasanov
Seb Mesnard
Gallery Nucleus
210 East Main Street, Alhambra, CA 91801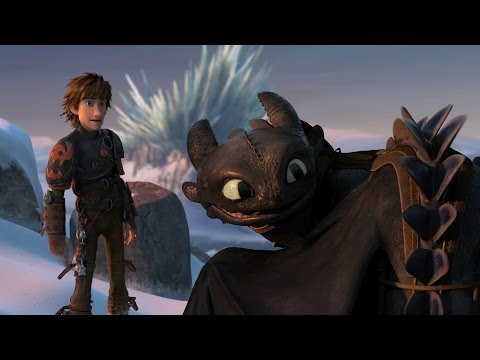 Press Release:
Celebrate 75 years of Batman with over 20 artists' interpretations of Bob Kane and Bill Finger's legendary creation as well as his infamous Rogues Gallery.
OPENING PARTY WILL BE FRIDAY MAY 23 from 8-10pm
Art on view from May 23rd – end of June
auction to follow in July
Artists include:
Ramona Fradon (Batman, Aquaman)
Christos Gage (yep, the writer) (Buffy, The Hulk)
Tim Bradstreet (Punisher, Vertigo)
Bob McCleod (DC, Marvel)
a limited edition Berni Wrightson print
Mark Grammel (Kolchak the Night Stalker, Moonstone)
Lindsay & Alex (Baman Piderman)
Veronica Fish (Pirates of Mars)
Andy Fish (Dracula)
Andy Hirsch (Regular Show, Darn Varmints)
and lots more!
Friendly Neighborhood Comics
191 Mechanic Street (Route 140), Bellingham, MA 02019
508-799-4406
Press Release:
Splash Page Comic Art will be set up with artists Charlie Adlard, Stefano Gaudiano, Michael Lark as well as writers Greg Rucka and Ken Kristensen at the Big Wow Comic Fest in San Jose, CA on May 17th and 18th.
Charlie Adlard, artist of the Walking Dead, will be taking a very limited number of convention sketches at Big Wow. Both Saturday and Sunday we will pass out raffle tickets to people wanting to commission a $300 sketch from Charlie, and we will choose a handful each day randomly. Payment will be requested and those selected may wait for Charlie to draw their chosen character or zombie for them.
These are 1 character 11 x 14″ pieces on bristol board or blank sketch cover comics (you must provide your own comic).
Stefano Gaudiano will be accepting 11 x 17″ convention commissions at the show for $150. We will take a first come first serve list each day at opening.
Get your guest information & tickets here: www.bigwowcomicfest.com
Big Wow Original Art Auction Details:
I will be running the blind and live original art auction on Saturday night, May 17th. The blind auction will run throughout the day in the art gallery in the back of the hall, and will wrap up at 5:30PM Interested parties must sign up for a bidder/paddle number and then can begin placing blind bids on the art they are interested in.
Art that does not receive three bids will sell for the highest offer at 5:30 PM, and ones that do get at least three bids will be placed in the live auction that begins at 6:30 PM in convention hall room B. Writer Ken Kristensen will be helping emcee the auction so if you are a Todd the Ugliest Kid on Earth fan, this will be a fun chance to hang out with Ken and hopefully buy some art! Attached is Michael Lark's Frankenstein piece that he'll be submitting into the auction. It is a giant 19 x 24 inches. Bidding on this should be reason enough to fly in for the show! There will be a cash bar in the room, and hopefully a number artists that submitted their works to the auction in attendance. Check out scans of some of the pieces in the auction on the Big Wow website
Thanks
Mark Hay
Splash Page Comic Art & Big Wow Comic Fest