Press Release:
Nucleus is proud and honored to host this special exhibition featuring artwork by over 40 DreamWorks artists all creating original art in celebration of the new film, How To Train Your Dragon 2. With select pieces available for sale and several artists in attendance, guests will have a chance to meet the creative talent behind the film as they sign copies of the new Art of How To Train Your Dragon 2 book.
Purchase a HTTYD book and receive a raffle ticket to attend the event for free and avoid standing in line to get your book signed as we will call out numbers in sequence. Keep your raffle ticket as it will allow you to win prizes at 8pm, 9pm and 10pm. (prizes to be announced)
Trade in your HTTYD movie ticket stub to attend our event for free and to receive an extra 5 raffle tickets for more chances to win!
Purchase a HTTYD book from our site or shop from now till July 7th and be entered to win a free signed Nicolas Marlet HTTYD print! Winner to be announced July 8th at 5pm on our Facebook page and blog. (shipping fees may apply)
Exclusive HTTYD prints to be released at the opening reception.
Enjoy Burnt to a Crisp, a Food Truck that serves Texas Smokehouse BBQ!
Event Schedule:
6:00pm – 7:00pm (Artists Panel Presentation)
8:00pm – 10:00pm (Artist Signing)
8:00pm (1st raffle drawing)
9:00 (2nd raffle drawing)
10:00 (final raffle drawing)
$5 Admission at the door or FREE w/ purchase of The Art of How To Train Your Dragon 2 book (seats are limited, standing room available).
Outside books will be subject to a $10 fee.
Featured Panelists:
to be announced…
Contributing Artists:
Director:
Chris Sanders
Dean Deblois
Elaine Bogan
Peter Ramsey
Rodolphe Guenoden
Art:
Arthur Fong
Christopher Zibach
Cundo Rabaudi
Griselda Sastrawinata-Lemay
Iuri Lioi
Marcos Mateu Mestre
Nate Wragg
Nico Marlet
Peter Chan
Raymond Zibach
Richard Daskas
Takao Noguchi
Woon Jung
Zhaoping Wei
Story:
Adam Cootes
Andy Erekson
Anthony Zierhut
Ariana Oh
Ben Juwono
Cinzia Angelini
Clio Chiang
Dave Wolter
Ennio Torresan
Glenn Harmon
Heidi Jo Gilbert
Ian Abando
Januel Mercado
Jean Kang
Johane Matte
Kenjo Ono
Le Tang
Louie Del Carmen
Mark Sperber
Megan Dong
Michael Lester
Nassos Vakalis
Natasha Wicke
Peter Paul Bautista
Phil Craven
Rikke Asbjoern
Ryan Savas
Sean Charmatz
Sharon Bridgeman Lukic
Simon Otto
Stephanie Stine
Steven Macleod
Todd Wilderman
Tom Owens
Tron Mai
Vi-Dieu Nguyen
DreamWorks Employee:
Andrew Bandong
Brittany Biggs
Chelsea Bryan
Haley Hughes
Hannah Sherman
Jackie Marion
James Baxter
Jennifer Harlow
Jessica Forer
Jisoo Kim
Joshua Caez
Justin Melillo
Marco Regina
Patrick Ian
Paul Schoeni
Sucheta Bhatawadekar
Victor Tang
more to be announced…
Tribute Artists:
Anthony Wu
Claire Hummel
Crowded Teeth (Michelle Romo)
Dan Matutina
Helen Chen
Israel Sanchez
Jeff Victor
Justin Gerard
Kei Acedera
Nicole Gustafsson
Patrick Awa
Rustam Hasanov
Seb Mesnard
Gallery Nucleus
210 East Main Street, Alhambra, CA 91801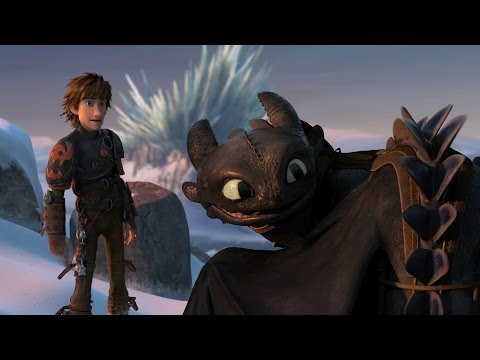 Press Release:
Celebrate 75 years of Batman with over 20 artists' interpretations of Bob Kane and Bill Finger's legendary creation as well as his infamous Rogues Gallery.
OPENING PARTY WILL BE FRIDAY MAY 23 from 8-10pm
Art on view from May 23rd – end of June
auction to follow in July
Artists include:
Ramona Fradon (Batman, Aquaman)
Christos Gage (yep, the writer) (Buffy, The Hulk)
Tim Bradstreet (Punisher, Vertigo)
Bob McCleod (DC, Marvel)
a limited edition Berni Wrightson print
Mark Grammel (Kolchak the Night Stalker, Moonstone)
Lindsay & Alex (Baman Piderman)
Veronica Fish (Pirates of Mars)
Andy Fish (Dracula)
Andy Hirsch (Regular Show, Darn Varmints)
and lots more!
Friendly Neighborhood Comics
191 Mechanic Street (Route 140), Bellingham, MA 02019
508-799-4406
Press Release:
Splash Page Comic Art will be set up with artists Charlie Adlard, Stefano Gaudiano, Michael Lark as well as writers Greg Rucka and Ken Kristensen at the Big Wow Comic Fest in San Jose, CA on May 17th and 18th.
Charlie Adlard, artist of the Walking Dead, will be taking a very limited number of convention sketches at Big Wow. Both Saturday and Sunday we will pass out raffle tickets to people wanting to commission a $300 sketch from Charlie, and we will choose a handful each day randomly. Payment will be requested and those selected may wait for Charlie to draw their chosen character or zombie for them.
These are 1 character 11 x 14″ pieces on bristol board or blank sketch cover comics (you must provide your own comic).
Stefano Gaudiano will be accepting 11 x 17″ convention commissions at the show for $150. We will take a first come first serve list each day at opening.
Get your guest information & tickets here: www.bigwowcomicfest.com
Big Wow Original Art Auction Details:
I will be running the blind and live original art auction on Saturday night, May 17th. The blind auction will run throughout the day in the art gallery in the back of the hall, and will wrap up at 5:30PM Interested parties must sign up for a bidder/paddle number and then can begin placing blind bids on the art they are interested in.
Art that does not receive three bids will sell for the highest offer at 5:30 PM, and ones that do get at least three bids will be placed in the live auction that begins at 6:30 PM in convention hall room B. Writer Ken Kristensen will be helping emcee the auction so if you are a Todd the Ugliest Kid on Earth fan, this will be a fun chance to hang out with Ken and hopefully buy some art! Attached is Michael Lark's Frankenstein piece that he'll be submitting into the auction. It is a giant 19 x 24 inches. Bidding on this should be reason enough to fly in for the show! There will be a cash bar in the room, and hopefully a number artists that submitted their works to the auction in attendance. Check out scans of some of the pieces in the auction on the Big Wow website
Thanks
Mark Hay
Splash Page Comic Art & Big Wow Comic Fest
Press Release:
Orbital Comics is pleased to welcome the Star King himself, Richard Starkings, who will be joined by Shaky Kane to sign ELEPHANTMEN and their other work on Saturday 31 May at noon. In addition, we'll be selling an Orbital-exclusive print by Shaky, which the two will sign as part of the Elephantmen & Monsters exhibition. Don't miss the opportunity to meet these two giants, grab a limited print and get your comics signed!
Orbital Comics
8 Great Newport Street, London WC2H 7JA, United Kingdom
020 7240 0591
Press Release:
The Art Auction will be held on Saturday May 17th, 2014. The blind auction will run throughout the day in the art gallery in the back of the hall, and will wrap up at 5:30 PM Interested parties must sign up for a bidder/paddle number and then can begin placing blind bids on the art they are interested in. Contributors include Mark Brooks (seen at left), Charlie Adlard, Frank Cho, Sanjulian, Michael Lark, Justin Greenwood, Toshio Maeda, Darick Robertson, Bill Morrison, and many many others! Full details at the link!
Art that does not receive three bids will sell for the highest offer at 5:30 PM, and ones that do get at least three bids will be placed in the live auction that begins at 6:30 PM in convention hall room B. Writer Ken Kristensen will be helping emcee the auction so if you are a Todd the Ugliest Kid on Earth fan, this will be a fun chance to hang out with Ken and hopefully buy some art! There will be a cash bar in the room, and hopefully a number artists that submitted their works to the auction in attendance.
Founded in 1979 as "Super-Con", Big Wow! Comic Fest is not only Northern California's Longest-Running Comic-Con, but is this year's Only Major Comics Event in the San Francisco Bay Area! As the Original Artist-Friendly Show, we have Fantastic Comic Book Creator Guests spanning all decades and genres! This year we are pleased to welcome as our Featured Guests:  Charlie Adlard (Artist for the popular "Walking Dead" series), Legendary Illustrator Neal Adams (Batman, X-Men, Avengers), Hellboy Creator Mike Mignola, Fan-Favorites Travis Charest (Weapons of the Metabarons), Art Adams (X-Men, Godzilla), and more Special Guests including: Dan Brereton (Nocturnals), Mike Zeck (Punisher, Spider-Man, Secret Wars), Joe Linsner (Dawn), Bill Morrison (The Simpsons, Futurama, Disney Poster Artist), Alex Nino (Dead Ahead), Sergio Aragones (Mad Magazine, Groo the Wanderer), Liam Sharp (Gears of War), and many more confirmed and added to our website! Over 200 Comic Creators!
Tickets are available at the link. And we have tickets available at over 30 participating comic book stores around Northern California.
Admission is only:
1 Day Adult $25.00 (at the door)
2 Day Adult $35.00 (at the door)
1 Day Child (8-14) $10.00 (at the door)
2 Day Child $15.00 (at the door)
CHILDREN UNDER 8 ARE FREE!
*Save $5.00 Off Admission! Buy tickets online, or at many local Comic Book Stores!
Be sure to follow us on both Facebook and Twitter to stay up-to-date on all our upcoming announcements!
Beloved illustrator Charles Vess will discuss his latest collaboration with fantasy author Charles de Lint, Seven Wild Sisters: A Modern Fairy Tale at the Malaprop's Bookstore on Wednesday May 14th at 7:00 pm. Known for his collaborations with de Lint (Cats of Tanglewood Forest, Medicine Road) and Neil Gaiman (Stardust, Blueberry Girl) Vess is a prolific artist and has won three World Fantasy Awards for his work. Of Seven Wild Sisters, Kirkus Reviews says, "Beautiful bookmaking, lovely storytelling and wondrous illustrations make for a splendid sequel-of-sorts to The Cats of Tanglewood Forest."
The evening continues with an art opening at our used bookstore, Downtown Books and News at 67 N. Lexington Ave where Vess's work is on display.
Malaprop's Bookstore
55 Haywood Street, Asheville, NC 28801
(828) 254-6734
For 12 years, Rick Fortenberry and Dave Hinson (of Dave's Comics in Fort Mill, SC) have been delighting Charlotte area comic book collectors with their Charlotte Comicon. The show is held three times a year–in April, August and December–and never fails to entertain. I suppose this would be a good time to mention that I have been involved with this show in both a volunteer and working capacity for a couple of years now. But, I promise not to let personal feelings get in the way of an honest convention report.
The Charlotte Comicon averages between 1,100-2,000 visitors per show, with ages ranging from toddler to senior citizen. Most of them are die hard comic collectors, as this show is predominantly a 'trade show'. With 35 vendors and 24 special guests (artists, authors, and so forth) at their April 13, 2014 show, there were plenty of treasures to be found. I have seen this show grow exponentially in recent years, even causing them to change venues to their current home at the Crown Plaza Executive Park Hotel.
One aspect of the show that has continued to expand is the Cosplay participation. Years ago, the number of attendees in costume was less than 100. Now, hundreds show up at Charlotte Comicon dressed not only as their favorite comic book characters, but recognizable characters from movies, television, novels, anime, manga, and more. This year's spring show had 164 contestants just  for their costume contest! I do not envy the job of the judges, whatsoever. There were multiple age divisions for competition and Honorable Mention awards given out as well. Winners from each division were given cash prizes that they could spend in the dealer room. The costume contest is one of the bigger draws for the younger crowd that attends each show.
Seeking to connect with their cosplay fan base, Fortenberry and Hinson arranged for a special Secrets of Cosplay panel. The hour-long panel featured professional cosplayers DJ Spider, Amberle Linnea, Todd Lacey, Eve Madison and 'The Clown Prince of Charlotte' Victor Goldberg. Each panelist addressed specific topics such as the politics of cosplay, construction tips, and staying in character. It was standing room only in the ballroom that housed the panel, as the audience hung on their every word. Some went so far as to take notes during the panel and many hands went up when it was time for the Q & A segment. I know a lot of the familiar faces who attend the Charlotte Comicon regularly came away from that session eager to put their knowledge to use. The level of costumes at the summer show should be extraordinary.
Another new addition to the spring show was the Tribute to Charlton Comics panel, featuring Michael Eury (Editor-in-Chief Back Issue Magazine), Dan Johnson (Comics Historian) and Fester Faceplant (Artist, Writer). This hour-long panel with Q & A gave a unique history of Charlton Comics, 1946-1985, and the original characters that ended up being acquired and re-imagined by the likes of DC Comics. I admit, I knew nothing going into this panel, but by the end was fascinated with the industry and the backstory of the likes of The Watchmen. The Charlton Arrow #1 was being sold in limited quantities after the panel. Charlton Arrow is a limited edition collection of stories by Charlton veterans as well as contributors from DC Comics, Marvel and  Archie. This historical look at the world of comics was enough to make me hungry for more. I hope that Charlotte Comicon will continue to include such panels.
All in all, Charlotte Comicon is exactly what they claim to be: a family-friendly show. For six hours and $5.00 (free if you are in costume or under the age of 12) you can enjoy a day meeting authors, watching artists paint and draw bringing characters to life before your eyes, and take in one of the wackiest costume parades I have ever seen. Here's where my honesty  kicks in…if you have trouble with tight spaces, you might want to consider that when attending one of their shows. They get more and more crowded each time and maneuverability in the dealer room can be daunting at times, especially if you are wearing a costume. Beyond the tight quarters, I have never had a bad experience at a Charlotte Comicon.
There was a big announcement made at the spring show, however, that should alleviate some of the traffic. Fortenberry and Hinson will be adding a third ballroom for the remainder of the 2014 shows. This additional room will house a Toy Show, with vendors and collectibles as far as the eye can see. With comics in one room, toys and collectibles in another, and cosplay/panels in yet another room, even if their attendance doubles as a result, it shouldn't feel crowded and will remain a fun and affordable outing for families. I'm looking forward to watching this little show grow and grow. Who knows? Perhaps in the near future it could end up being a full weekend? Until then, I don't think Charlotte Comicon or its fans have anything to worry about.
The next show will be held from 10am to 4pm on August 3, 2014. Information can be found at charlottecomicon.com
Animator Bryan Konietzko, co-creator of Nickelodeon's Avatar: The Last Airbender and The Legend of Korra, appears for a signing at Montserrat College of Art's Carol Schlosberg Alumni Gallery on Saturday May 17th from 11:00 – 12:30 pm! The exhibition will be on view and open to the public from April 29 – May 17, 2014.
Press Release:
Montserrat College of Art announces internationally known Animator Bryan Konietzko as the 2014 Commencement Speaker and Honorary Degree Recipient. Mr. Konietzko will address the Montserrat community on May 16, 2014 at 10 am at the Dane Street Church, 10 Dane Street, Beverly.
Konietzko is a Peabody Award winning and Emmy nominated animation director, best known as the co-creator and executive producer of the animated series Avatar: The Last Airbender and The Legend of Korra. He has also worked as a character designer at Film Roman for Family Guy and as Assistant Director for Mission Hill and King of the Hill. He was a Storyboard Artist and Art Director for the Nickelodeon animated series Invader Zim. Konietzko earned a BFA degree in Illustration from the Rhode Island School of Design in 1998.
"We are extremely honored to have an artist of Mr. Konietzko's caliber speaking to our graduates," said Stephen D. Immerman, president of the college. "His successful career both in the US and abroad will be inspirational to our community. We are excited to welcome him to the campus and to the North Shore."
Immediately following commencement, students and guests are invited to the Beverly Common, next to the Hardie Building, for an outdoor reception hosted by the Montserrat community. The Montserrat Gallery will be open for viewing of the 2014 All Senior Show at the college's main campus building at 23 Essex Street.
Please note: a Silent Auction corresponds with the exhibition and all works are for sale! All proceeds will be donated to The One Fund.
Carol Schlosberg Alumni Gallery
23 Essex Street Beverly, MA 01915
Becky Cloonan returns to Challengers on Friday, May 16th for a ONE-NIGHT ART SHOW, celebrating the release of True Lives of the Fabulous Killjoys in a new collected book and her mini-comics collection By Chance Or Providence! Art show and signing run 6pm to 10pm! New Print! Bookplate! All sorts of Becky goodness! Be here!
Challengers Comics 
1845 N. Western Ave, Chicago, IL 60647
(773) 278-0155
Illustrator Drew Struzan appears on Saturday, May 10th from 1:00-5:00pm at the Forest Lawn Museum to screen the documentary Drew: The Man Behind The Poster. Refreshments and a book signing session to follow. Screening starts promptly at 1:00. Free parking and admission. Struzan's art will be on display till May 26th as part of the Drew & Bob – The Masters of Movie Art exhibition.
Please RSVP for this event as seating is limited.  RSVP via email to:  museum@forestlawn.com or via phone at 323-340-4792
Forest Lawn Museum
1712 S Glendale Ave Glendale, CA 91205
(323) 254-3131