Meet artists Jock and Dom Reardon Saturday 13 December 2014 from 3:00-5:00 PM at Gnash Comics, hear them talk about their work from 3:30pm, followed by a Q&A session. There will also be an exhibition of their original comic art!
Mark your calendars, comic collectors and art aficionados; two of the most celebrated British illustrators in the business will be making a personal appearance at GNASH Comics and Graphic Novels on Saturday December 13th.
Dom Reardon is a household name for British industry devotees thanks to a lengthy and renowned run with 2000AD, the Galaxy's Greatest Comic. Few things inspire more fear than the rule of Tharg, but Reardon has been responsible for countless sleepless nights for comic book consumers; in addition to a number of renowned Terror Tales, Reardon pencilled and inked the spine-chilling Caballistics, Inc. for over half a decade. Most recently Reardon has worked alongside fellow Brit Rob Williams in The Ten-Seconders and The Grievous Journey of Ichabod Azrael, in addition to providing illustrations for the feature-length graphic adaptation of Anthony Horowitz's Raven's Gate.
Jock, meanwhile, has worked within the mythical metropolises of Mega City One, Gotham and Hollywood since making his breakthrough at the turn of the millennium. In addition to eminent work on classic 2000 AD strips, Jock's distinctive drawings have graced countless covers and interiors for industry titans DC, Vertigo and Marvel – Hellblazer, The Losers, Batman, Swamp Thing, Wolverine and Daredevil are just a handful of the marquee characters pencilled by the illustrious illustrator. Currently scaring up a storm alongside celebrated Bat-scribe Scott Snyder with the spellbinding Wytches for Image Comics, an audience with Jock is not to be missed.
In addition to hosting an open Q&A for the fortunate attendees of the appearance alongside Reardon, Jock will also be signing copies of Dredd: The Illustrated Script and Visuals. A gorgeous tome that peeks behind the scenes of 2012's fantastic cinematic chronicle of everyone's favourite funnybook fascist, for which the Scottish sketcher provided the concept art, the book also provides a unique comic strip adaptation of Alex Garland's screenplay.
Gnash Comics
9A West Street, TQ13 7DT Ashburton, Devon UK
Nerdcore rapper Adam WarRock appears at Fantom Comics on Friday, December 12th at 9:00 PM! $10 cover at door.
Fantom Comics
2010 P St NW, Washington, DC 20036
202-241-6498
Artist Sean Phillips appears at Orbital Comics for a very special signing on Friday, November 28, 2014 from 5:00 – 7:00 pm. It will then lead into a private view of his new exhibition in the Orbital Gallery from 7pm, featuring a selection of pages from FATALE, CRIMINAL, HELLBLAZER, SLEEPER, VOID, and more.
Orbital Comics
8 Great Newport Street, London WC2H 7JA, United Kingdom
020 7240 0591
Becky Dreistadt and Frank Gibson appear at Gallery Nucleus for an art exhibition and signing of CAPTURE CREATURES on Saturday, December 13th from 7:00 – 10:00 PM!
Press Release:
Becky Dreistadt and Frank Gibson are bringing their 151 custom monsters to the comic medium to take us further into the mysterious realm of Capture Creatures! Now an upcoming series published by Boom! Studios, follow the adventures of two teens as they uncover the secret of why these strange creatures appeared in their world.
To kick-off this exciting comic, Gallery Nucleus and Boom! Studios are proud to present A Capture Creatures Celebration! With original paintings by Becky, art by the members of the Capture Creatures comic team, and tribute pieces by a roster of other amazing artists, join us Saturday December 13 at 7:00pm as we celebrate the debut of this new series with a gallery filled wall-to-wall with art influenced by this creative duo's unique creations.
OPENING RECEPTION DETAILS
-Capture Creatures creators Becky and Frank in attendance and signing
-Nucleus Exclusive Capture Creatures #1 variant debut
-Boom! Studios sketch artists (to be announced…!) signing and sketching
-Hourly raffle prizes held at 8, 9, and 10! (winning raffle #'s will be announced on Facebook)
-Free refreshment and themed drinks
Gallery Nucleus
210 East Main Street, Alhambra, CA 91801
Tim Lane appears at Floating World Comics for a signing on Monday, December 4th at 6:00 PM!
Floating World Comics
400 NW Couch Street, Portland, OR 97209
(503) 241-0227
Jon Klassen appears at Gallery Nucleus on Friday December 5, 2014 from 7:00 – 10:00 pm to greet fans and sign books! Original art and limited edition reproductions will be on display and available for sale.
Gallery Nucleus
210 East Main Street, Alhambra, CA 91801
Scott Watanabe, Victoria Ying, Shiyoon Kim, Lorelay Bove, Kevin Nelson, Paul Briggs, and Kendelle Hoyer appear at Gallery Nucleus on Saturday November 15, 2014 from 2:00 – 5:00 PM!
Press Release:
Walt Disney Animation Studios' Big Hero 6 is the story of Hiro Hamada, a brilliant robotics prodigy who must foil a criminal plot that threatens to destroy the fast-paced, high-tech city of San Fransokyo. This new title in our popular The Art of series, published to coincide with the movie's U.S. release, features concept art from the film's creation—including sketches, storyboards, maquette sculpts, colorscripts, and much more—illuminated by quotes and interviews with the film's creators. Fans will love the behind-the-scenes insights into Disney's newest action comedy adventure.
Come see rare behind the scenes artwork by artists from the production design, storyboard, and visual development teams.
Bring your questions for the Q&A session and meet the artists one-on-one as they sign copies of the new Art of Big Hero 6.
$5 Admission at the door or FREE w/ purchase of the Art of Big Hero 6 book (about 75 seats available, standing room also available).
Outside books will be subject to a $10 fee.
Featured Artists:
Scott Watanabe – Art Director, Environments
Victoria Ying – VisDev, Environments
Shiyoon Kim – Character Designer
Lorelay Bove – VisDev, Characters
Kevin Nelson – VisDev Artist
Paul Briggs – Head of Story
Kendelle Hoyer – Story Artist
Event Schedule:
2:00 – 3:00 pm Panel Presentation
3:00 – 3:30 pm Q&A
4:00 – 5:00 pm Signing
Gallery Nucleus
210 East Main Street, Alhambra, CA 91801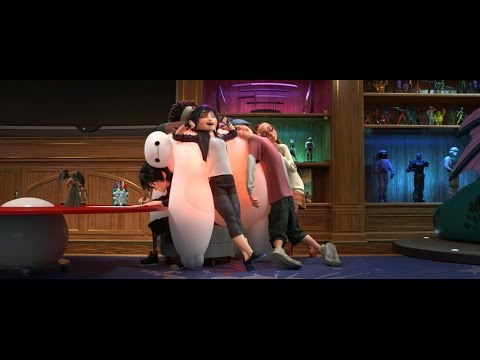 Art Spiegelman and Phillip Johnston appear at the ICA to perform WORDLESS! on Sunday, October 26th at 3:00 PM and 8:00 PM!
Press Release:
Art Spiegelman radically changed the public perception of comics with his Pulitzer Prize–winning masterpiece MAUS, earning the designation "father of the graphic novel." In WORDLESS!—a genre-bending performance he calls a "hybrid slide talk, standup routine, academic lecture, and full-scale concert by Philip Johnston"—he takes viewers on a punchy personal tour of wordless novels by early-20th-century masters Frans Masereel, Lynd Ward, and Milt Gross. Accompanied by Johnston's score of "rollicking, klezmer-inflected, vaudeville jazz" (Paris Review), WORDLESS! also features "Shaping Thought," a new work Spiegelman drew specifically for the project.
Tickets available at the link!
The Institute of Contemporary Art
100 Northern Avenue, Boston, MA 02210
617-478-3100
Jill Thompson appears at the International School of Comics for a comics workshop and gallery opening on  Sunday, October 26th from noon till 6:00 pm!
International School of Comics Chicago
1651 W Hubbard Street, Chicago, IL 60622
Press Release:
Gallery Nucleus is proud to present Hip Check!: Fantasy Roller Derby by Vera Brosgol & Helen Chen, an exhibition highlighting the exciting, death-defying, and bone-crushing world of Roller Derby! Featuring the talents of Eisner award-winner Vera Brosgol and art director/visual developer Helen Chen, join us opening night Saturday, October 18 at 7:00 PM as each artist unveils their own fantasy roller derby dream team!
Gallery Nucleus
210 East Main Street, Alhambra, CA 91801