Kevin Conroy, Chip Kidd, Marc Tyler Nobleman, Kevin Smith, and Michael Uslan appear on a panel moderated by USA Today's Whitney Matheson at the Paley Center for Media on Monday, May 5, 2014 at 6:30 pm! Celebrate 75 years of Batman!
Press Release:
Kevin Conroy, Voice of Batman, Batman: The Animated Series; The New Batman Adventures; Batman Beyond
Chip Kidd, Designer, Batman: The Complete History; Author, Batman: Death by Design
Marc Tyler Nobleman, Author, Bill the Boy Wonder: The Secret Co-Creator of Batman
Kevin Smith, Filmmaker; Writer, Batman comic books; Host, Fat Man on Batman podcast
Michael Uslan, Executive Producer, The Dark Knight film trilogy; Author, The Boy Who Loved Batman
Moderator: Whitney Matheson, Columnist, USA Today's "Pop Candy"
Even your grandmother could name Batman's sidekick or home base (or maybe both). The Dark Knight is arguably the world's most popular superhero and one of the most iconic and influential fictional characters of all time. Celebrate the seventy-fifth anniversary of his first appearance, in Detective Comics #27 (May 1939), with this panel of influential creators and interpreters of Batman entertainment, all of whom were fans first. (Bring your grandmother.)
Paley Supporting and Patron Members: Tickets on Sale Now
Paley General Members: On Sale Friday, February 21 at noon
General Public: On Sale Monday, February 24 at noon
Paley Center for Media
25 West 52 Street, New York, NY 10019
BALTIMORE, MARYLAND - February 17, 2014 - The new and expanded floor for our premiere 3-day show continues to fill in!  The 2014 Baltimore Comic-Con will be held the weekend of September 5-7!
Hey there Vendors and Artists!
This is your opportunity to participate with one of the fastest growing conventions in New England!
Hartford guests will include-but not limited to:
Our projected attendance will reach 12-15 thousand our first year!
We would love to have you along for the ride on our maiden voyage!
It is easy to sign up.  Simply contact us at:
and submit either an Artist Alley application or Vendor Application.
For more information contact:
Epic Productions
561-756-0732
Byron Minns, Scott Sanders, and Brian Ash sign on Saturday, March 1st from 5:00 till 8:00 pm at Meltdown Comics for the release of BLACK DYNAMITE #1!
Meltdown Comics
7522 Sunset Blvd, Los Angeles, CA 90046
Planet Comicon 2014 has released the initial schedule for panel events. This schedule focuses on event featuring media guests, including performers from Star Trek: The Next Generation, Star Wars, Firefly, and more.
We will be updating the schedule with additional panels and events as soon as details are confirmed.
Highlights of the schedule include:
FRIDAY, MARCH 14th:
Margot Kidder (3:00 PM)
Michael Dorn and Marina Sirtis (4:00 PM)
SATURDAY, MARCH 15th:
Wil Wheaton (11:00 AM)
Jewel Staite (Noon)
Brent Spiner and LeVar Burton (1:00 PM)
Sylvester McCoy (2:00 PM)
John Ratzenberger (3:00 PM)
Zoie Palmer (4:00 PM)
Kids' Costume Contest (2:00 PM)
Adults' Costume Contest (5:00 PM)
SUNDAY MARCH 16th:
Femi Taylor (11:00 AM)
David Yost (Noon)
Eddie McClintock (Noon)
Lee Majors (1:00)
TREKtacular Star Trek Cast Reunion (4:30) – NOTE: this is a separately ticketed event. This event is close to being sold out. Find out more about tickets here.
Planet Comicon is Kansas City's largest comic book and pop culture convention. Now in its thirteenth year! The convention will be held at the Kansas City Convention Center on March 14-16th. Please visit their website for the full guestlist, ticket information, and more!
Convention Scene and Warner Home Entertainment have a new contest for you. One lucky winner will receive one of the following DVDs (chosen at random):
Be My Valentine, Charlie Brown Deluxe Edition
A Charlie Brown Valentine
Bugs Bunny's Cupid Capers
Happiness is… Peanuts: Friends Forever
Elmo Loves You
Looney Tunes Pepe Le Pew Collection
Scooby-Doo! 13 Spooky Tales: For The Love Of Snack
Who is Your Cartoon Crush? – Everyone has had a crush at some point in their lives, but do you know who your cartoon crush is? Is it Scooby-Doo? Charlie Brown? or maybe Bugs Bunny? Find out who you would be romantically perfect with!
Valentine's Day Recipes! When I think of movie night, the first thing I want to know is… What are the snacks? Here are three easy and fun recipe's perfect for your Valentine!
Printable Valentine. Need a last minute Valentine card? We've got you covered!
RULES: Each household is only eligible to win One (1) Valentines Day DVD Chosen at Random via blog reviews and giveaways. Only one entrant per mailing address per giveaway. If you have won the same prize on another blog, you will not be eligible to win it again. Winner is subject to eligibility verification.
This giveaway is open only to residents in the U.S.
The prize will be sent via FedEx or USPS. No P.O. Boxes please.
ORLANDO MEGACON – A Look At What's Happening
Press Release
MegaCon, the largest comic book, anime, gaming and multi media event in the southeastern U.S., begins announcing guests for the 2014 show. MegaCon will take place March 21 -23, 2014 at the Orange County Convention Center Hall SB in the North/South Building in Orlando, FL.
 Confirmed comic book guests include:
J. Scott Campbell, Frank Brunner, Neal Adams, Bill Sienkiewicz, Mark Waid, Ron Marz,  Greg Land, Michael Golden, Dennis Calero,  George Pérez, Brandon Peterson, Amanda Conner, Jimmy Palmiotti, Cully Hamner, Karl Story, Renee Witterstaetter, Billy Tucci (20th  anniversary of Shi) and Brian Pulido (15th anniversary of Lady Death), Nick Bradshaw, Adam Kubert, Dan Jurgens, Mike Miller, Joshua Ortega, Digger, Bart Sears, Ethan Van Sciver, Mike McKone, Frank Tieri, Mike Mayhew, Chuck Dixon, Skottie Young
 Confirmed media guests include:
Walking Dead – Lauren Cohan, Steven Yeun, David Morrissey, Emily Kinney, Sonequa Martin-Green
Torchwood – John Barrowman, Eve Myles, Burn Gorman, Gareth David-Lloyd
Torchwood animated series, Buffy the Vampire Slayer, Angel, Dollhouse – Eliza Dushku
Buffy the Vampire Slayer, Angel, Torchwood – James Marsters
Smallville – Michael Rosenbaum, Allison Mack, John Glover, Laura Vandervoort, Aaron Ashmore
Napolean Dynamite – Jon Heder
Battlestar Galactica – Richard Hatch, Dirk Benedict, Herbert Jefferson, Anne Lockhart
Star Wars – Peter Mayhew, Tom Kane
Comic Book Men – Mike Zapcic, Ming Chen, Bryan Johnson
Star Trek, Big Bang Theory – Wil Wheaton
 Voice Actors:
Rob Paulsen, Jim Cummings, Quinton Flynn, Phil LaMarr, Rich Horvitz, Vic Mignogna, Jennifer Hale
 You won't want to miss Comos
First time ever official MegaCon Friday evening Dance for 18+ only
Costume Contest – Drinks – Dancing
Spectacular Laser show & visuals by Empire Visuals
Nelson Flux – Evolv 3
Hosted by Nick Wolfe
$10 – Friday evening from 9pm – 11:30pm
 Introducing: The Ghost of the Robot Band with James Marsters – Saturday evening performance $20 in advance $25 at the door.
Other events include: MegaCon video gaming and the Supercon 2K series provided by National Video Gaming Association and Vibras Five.One, RPG, LARP, card and miniature gaming events, children events provided by the Skiffytown Heroes, Speed Dating, anime events, belly dancing, Indy Film Festival, movie trailers screening room, Saturday evening dance, late night adult only dance, and professional panel room.
Thanks to our sponsors: 101.1 WJRR, The am 740 Game, 104.1 Real Radio, Certified Guaranty Company, Central Florida Mensa, Students of the Unusual
 The MegaCon guest list is constantly growing. Check www.MegaConvention.com frequently for more updates.
MegaCon 2014
Orange County Convention Center
Orlando, Florida
March 21st – 23rd
Contact Info: info@megaconvention.com or www.megaconvention.com
Eric Powell appears at The Cannery Ballroom on Saturday, March 8th, 2014 at 8:00 pm!
Press Release:
Come Celebrate 15 years of Eric Powell's ground breaking series THE GOON from Dark Horse Comics!
With musical performances by The Protomen and Urizen! As a thank you for 15 years of constant support by Goon fans, Eric will be showing a never before seen sneak peek of some scenes from the Goon Film Story Reel by Blur Studios! Acclaimed film maker David Fincher, Blur, Eric, and Dark Horse Entertainment have been working hard to bring a Goon animated feature film to life. In 2012 they ran a hugely successful kickstarted campaign to fund a full length story reel of the film to help sell the project. Here's your chance to get an exclusive peek and party at Nashville's greatest geek event of the year!
The Protomen
The Protomen are are more than just a rock band from Nashville… they are messengers, riding atop an Iron Stallion on their way to deliver the most vicious rock 'n' roll fable that the world has ever known. With several planned albums, and a live show that can crumble mountains, the future is in their hands. They were recently handpicked by Tenacious D to open a number of shows in Canada. Before that, they spent six years building a large and fiercely devoted fan base by kicking some major ass and headlining their own tours across the US and Canada. They have just returned to Nashville after a tour with big spiders, kangaroos, and amazing chocolate in Australia.
The Cannery Ballroom
One Cannery Row Nashville, TN 37203
615-251-3020
Neil Gaiman appears at the San Jose Repertory Theatre to receive the Maverick Spirit Award on Sunday, March 9th from 1:30 PM – 3:00 PM! Part of the Cinequest Film Festival
Get tickets ($15.00) at the link!
NEIL GAIMAN
Often Neil Gaiman's work gets categorized as Dark Fantasy, because we love dividing and subdividing genres. But Neil's work strains against such limitations, starting from his first major work in the U.S., The Sandman. He can't even be limited as a writer, playing in as many different forms as he can – comics, short stories, poetry, novels, and screenplays have all sprung forth from his fertile imagination, yet his earliest writing was as a journalist, profiling the likes of Duran Duran and Douglas Adams. In recent years he has become a producer and a director, all while continually evolving as perhaps his most charming aspect: a true raconteur.
If his own story must have a beginning, it was in Hampshire, U.K., though he currently lives in the U.S. For those early days he describes himself as "…a feral child who was raised in libraries." Becoming a voracious reader himself, it seems destiny guided him to his role as "Prince of Stories" – the title of a critical retrospective of his work.
Though he seeped into our consciousness with an ad in DC Comics declaiming "I will show you terror in a handful of dust," it was wonder, not terror, that dawned, as mythologies old and new were turned on their heads and woven into an original epic that he revisits from time to time. Neil awakened readers to things we must have always known, but somehow we needed him to give us the words.
In collaboration with Terry Pratchett, he offered us Good Omens. He wrote of Fragile Things and American Gods with equal weight; after all, he made us realize they are the same.
And he inspires wonder for all ages. While he has taken adults to he reminds young and old to seek magic in Stardust. For the very young, he taught The Dangerous Alphabet and remembered The Day I Swapped My Dad For Two Goldfish.
Neil's work gracefully straddles the media. Neverwhere began as a BBC teleplay before becoming a novel and a graphic novel, and this year has been re-imagined as a radio drama. Coraline has become both a stop-motion animated film and a stage musical, while The Wolves in the Walls expanded into an opera. At the request of the Jim Henson Company, Neil co-created the film Mirrormask, directed by his frequent collaborator, artist Dave McKean. (Their Mr. Punch has not yet left the page, but with Neil, it's only a matter of time.)
Perhaps fulfilling a dream of that feral child in the library, Neil even wrote an episode of Doctor Who in 2011, "The Doctor's Wife." There's more, of course, including a bestselling novel in 2013, The Ocean at the End of the Lane, but Neil is also busy in other media. Having turned producer for the film Stardust, he has also directed two short films himself, one starring his wife, musician Amanda Palmer.
San Jose Repertory Theatre
101 Paseo De San Antonio Walk, San Jose, CA 95113
(408) 367-7255
Anime Boston is proud to announce five new Guests of Honor for the 2014 convention! Please join us in welcoming Wendee Lee, Kyle Hebert, Cristina Vee, Patrick Seitz, and Tom Wayland!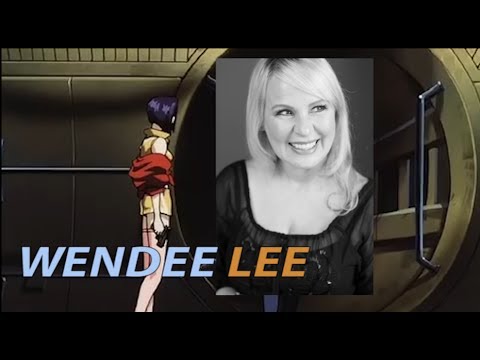 Wendee Lee is an American voice actress. While she has done voice work for many video games as well as several episodes in the Power Rangers franchise, she is particularly known in anime. With 240 credits to her name, she is one of the most prolific English voice-over actresses in history.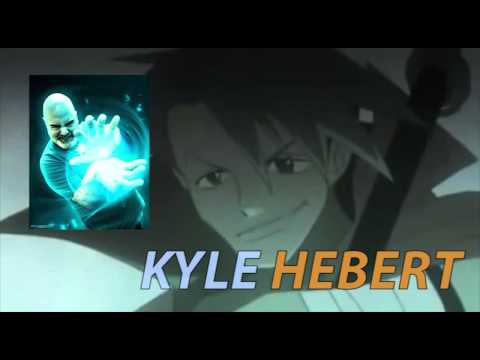 Kyle Hebert is a Los Angeles-based anime and video game voice actor whose credits include Wreck-It Ralph/Street Fighter (Ryu), Naruto (Kiba), Bleach (Aizen, Ganju), League of Legends (Ezreal, Jarvan, and Graves) and Gurren Lagann (Kamina). He is best known as the Narrator and Teen Gohan from the Funimation dub of Dragonball Z. His current roles include Tenkai Knights (Commander Beag) and Digimon Fusion (Dorulumon, Ballistomon). Other fan faves include Blue Exorcist (Bon Suguro), Fire Emblem Awakening (Frederick, Validar), Fullmetal Alchemist (Vato Falman), Tales of Symphonia (Richter Abend) and Star Ocean (Dias, Arumat, Crow).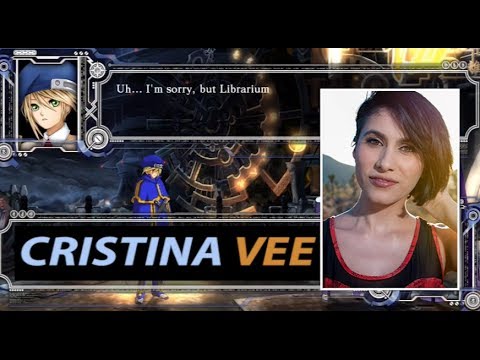 Cristina Vee is a voice actress from Los Angeles, CA. Since getting her first large anime roles in 2007, Cristina has voiced over 100 characters in both animation and video games. Anime fans know her Mio Akiyama in K-ON!, Alisa Bosconovitch in Tekken Blood Vengeance, Homura Akemi in Madoka Magica, Louise in The Familiar of Zero, and Morgiana in Magi: The Labyrinth of Magic, to name a few.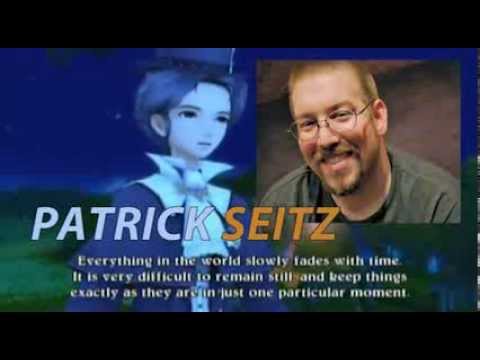 Patrick Seitz's anime roles include Franky in One Piece, Sky High in Tiger & Bunny, Germany in Hetalia, Agil in Sword Art Online, Senji in Deadman Wonderland, Simon in Durarara, Laxus in Fairy Tail, Sloth in FMA: Brotherhood, JP in Redline, Agni in Black Butler, Motochika Chosokabe in Sengoku Basara, Nekozawa in Ouran High School Host Club, Isshin Kurosaki in Bleach, and Grimmer in Monster.
Tom Wayland is proud to have made a long and successful career out of his most favorite things – acting, directing, and making raucous, loud rock and roll music. Tom has produced and/or directed hundreds of anime programs such as Now & Then, Here & There, Revolutionary Girl Utena, Alien Nine, The World of Narue, Ichi the Killer, Mew Mew Power, Magical Do Re Mi, GI Joe, and currently serves as the voice director on the hit series Pokemon.
About Anime Boston:
Anime Boston is an annual three-day Japanese animation convention held in Boston, Mass. Anime Boston 2014 is scheduled for Friday, March 21 through Sunday, March 23 at the Hynes Convention Center and Sheraton Boston Hotel. More information about Anime Boston can be found at www.animeboston.com.
About New England Anime Society:
The New England Anime Society was founded in 2001. Based in Massachusetts, The New England Anime Society, Inc. is an organization dedicated to furthering public education and understanding of the Japanese language and culture through visual and written media. More information about The New England Anime Society is available at www.neanime.org.