Black Dynamite himself, Michael Jai White, appears at Meltdown Comics on Wednesday November 12, 2014 at 7:00 pm along with Carl Jones (Executive Producer/Writer), Byron Minns ("Bullhorn"), and Brian Ash (Comic Writer), to sign issue #4 of the official Black Dynamite comic book!
ADDED BONUS! The first 100 people to purchase issue #4 will receive a limited edition Black Dynamite poster with artwork from Studio Trigger's Hiroyuki Imaishi!
Meltdown Comics
7522 Sunset Blvd, Los Angeles, CA 90046
Shock Pop Comiccon proudly presents, John Waters "This Filthy World: Filthier and Dirtier", live on Saturday February 14th time TBA.
We are offering an extremely limited amount of seats for $75. This is preferred seating. You get a book, which John Waters will sign. You will participate in a meet and greet, where John will also sign 2 personal items. John will also take a "selfie" photograph with you, that you can take with your camera, cell phone,whatever. Beyond these very limited seats, we expect to have some addiitonal space, we will not charge for this space, it will not be the best seats, and it will not include a meet and greet with John. This seperately ticketed event can be purchased with admission at http://www.eventbrite.com/e/shock-pop-comiccon-tickets-11516222331?ref=ebtn
Seating at the event will be open to any and all show ticket holders on first come, first serve basis as long as seats are still available – but preferred seating placement and panel attendance guarantee is reserved for package ticket holders along with all of the other great swag that comes with the package!
For more information on Shock Pop Comiccon visit the website
Scott Watanabe, Victoria Ying, Shiyoon Kim, Lorelay Bove, Kevin Nelson, Paul Briggs, and Kendelle Hoyer appear at Gallery Nucleus on Saturday November 15, 2014 from 2:00 – 5:00 PM!
Press Release:
Walt Disney Animation Studios' Big Hero 6 is the story of Hiro Hamada, a brilliant robotics prodigy who must foil a criminal plot that threatens to destroy the fast-paced, high-tech city of San Fransokyo. This new title in our popular The Art of series, published to coincide with the movie's U.S. release, features concept art from the film's creation—including sketches, storyboards, maquette sculpts, colorscripts, and much more—illuminated by quotes and interviews with the film's creators. Fans will love the behind-the-scenes insights into Disney's newest action comedy adventure.
Come see rare behind the scenes artwork by artists from the production design, storyboard, and visual development teams.
Bring your questions for the Q&A session and meet the artists one-on-one as they sign copies of the new Art of Big Hero 6.
$5 Admission at the door or FREE w/ purchase of the Art of Big Hero 6 book (about 75 seats available, standing room also available).
Outside books will be subject to a $10 fee.
Featured Artists:
Scott Watanabe – Art Director, Environments
Victoria Ying – VisDev, Environments
Shiyoon Kim – Character Designer
Lorelay Bove – VisDev, Characters
Kevin Nelson – VisDev Artist
Paul Briggs – Head of Story
Kendelle Hoyer – Story Artist
Event Schedule:
2:00 – 3:00 pm Panel Presentation
3:00 – 3:30 pm Q&A
4:00 – 5:00 pm Signing
Gallery Nucleus
210 East Main Street, Alhambra, CA 91801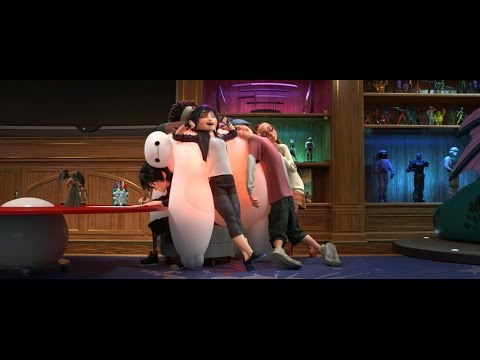 James O'Barr, creator of The Crow, is coming to FLORIDA SUPERCON in Miami on June 25-28, 2015 at The Miami Beach Convention Center
The LARGEST Comic Con in South Florida is Florida Supercon! South Florida's Comic Book, Anime, Animation, Video Game, Fantasy, Sci-Fi and Pop Culture Convention is JUNE 25-28, 2015 at THE MIAMI BEACH CONVENTION CENTER! It's 4 days of fun featuring celebrity guests, comic book creators, voice actors, industry guests, cosplayers, artists, writers, panels, Q&A's, films & shorts, costume & cosplay contests, vendors, parties, anime, workshops, video gaming and more!
Check out the Florida Supercon event page at https://www.facebook.com/events/755416591166661
Director Jorge R. Gutierrez and writer Doug Langdale appear at Dark Delicacies on Monday November 17th at 7:30 p.m. to sign THE ART OF THE BOOK OF LIFE.
Dark Delicacies
3512 W. Magnolia, Burbank, CA 91505
(818) 556-6660
Dukes of Hazzard star John Schneider (Smallville) and Tom Wopat (Django Unchained, Jonah Hex) appear at Barnes & Noble on Wednesday December 3, 2014 at 7:00 PM to sign their new album Home for Christmas.
Barnes & Noble
150 East 86th Street, New York, NY 10028
212-369-2180
Actor/director Bill Duke (Hoodlum, Predator) appears at Book Soup on Tuesday November 11, 2014 at 7:00 PM to present and sign Dark Girls, a companion book of his documentary.
Book Soup
8818 Sunset Blvd, W. Hollywood, CA 90069
310.659.3110
Join Indigo for a special event with John Cleese for the release of his new book, So Anyway… at the John Bassett Theatre on Saturday November 8, 2014 at 7:30 PM! Get tickets at the link!
Enjoy a live, on-stage interview with the legendary cofounder of the Monty Python comedy troupe, creator of the award-winning British sitcom Fawlty Towers and featured performer in the James Bond, Harry Potter and Shrek film series.
This event will include an interview with Ian Brown, writer for the Globe and Mail.
Event Guidelines:
• This is a ticketed event.
• Ticket price will include ONE (1) autographed hardcover copy of John Cleese So Anyway…
• ONE (1) autographed book will be presented to each ticketholder at the venue on the night of the event.
• Pre-purchased, un-autographed copies of John Cleese So Anyway…. cannot be exchanged for an autographed book at the event.
• Tickets are General Admission. Seating will be first-come, first-served.
• No photography or video recording will be permitted.
• Questions? Email events@indigo.ca
Follow @indigogreenroom for updates!
John Bassett Theatre
255 Front St W Toronto, ON M5V 2W6
Canada
Academy Award-winning actress Nicole Kidman appears at Barnes & Noble on Thursday November 6, 2014 at 4:00 PM our guest reader for this special Paddington Storytime, and she will be joined by Paddington himself! Wristbands are required to attend this event. Please contact the store for further information.
Barnes & Noble – Cool Springs
1701 Mallory Lane, Brentwood, TN 37027
615-377-9979
Stephan Franck appears at Meltdown Comics to sign Silver Vol. 1 TPB on Wednesday November 12th at 7:00 PM!
About Stephan Franck:
Stephan Franck, who has worked on various notable animated projects such as The Iron Giant, Despicable Me, and How to Train Your Dragon, will be venturing into another media courtesy of a comic released by Dark Planet Comics, Silver.
About Silver:
Expanding Bram Stoker's original universe fifty years hence, into the pulp era of the 1930s, SILVER introduces James Finnigan, a witty but (figuratively) soulless con man, who sets out to separate the living-dead from their precious silver. Personality conflicts, emotional entanglements and character comedy abound, as Finnigan assembles the crew of talented but broken misfits needed to pull off the heist of the last ten centuries.
Meltdown Comics
7522 Sunset Blvd, Los Angeles, CA 90046
(323) 851-7223