Convention Scene News Editor, Joe Fauvel, posts pictures and reports, in his blog, about Spooky Empire's Ultimate Horror Weekend 2010.
Read about it HERE!
Last Tuesday, September 21st, was the world premiere of Superman/Batman: Apocalypse, the latest direct to DVD animation motion picture from WB Animation. The movie brings back the vocal talents of fan favorites Kevin Conroy (Batman), Tim Daly (Superman), and Susan Eisenberg (Wonder Woman). Ed Asner reprises his role as Granny Goodness, and also introduces Andre Braugher as Darkseid and Summer Glau as Supergirl.
The movie is based off of Jeph Loeb and Michael Turner's Supergirl storyline. Reintroducing Supergirl to the DC Universe, the movie succeeds in paying homage to the art style of the late Turner, as well as capturing Kara Zor-El's integration into the DCU.
The Paley Center hosted the world premiere, followed by a Q and A with some of the cast and crew that attended.
Among the highlights:
Tim Daly joking around about Superman's sleeker look in the movie:
"One thing that I noticed about Superman in this, first of all he's eating less carbs. And second of all, did anybody notice, what's going on with his hair? It's 2 curls!"
When asked, Lois Lane or Wonder Woman by the audience, Daly responds:
"Oh, Wonder Woman. (smiling at Susan Eisenberg) If you can't be with the one you love, love the one you're with."
Lauren Montgomery, director of Superman/Batman: Apocalypse, was asked why the movie wasn't titled Supergirl, responds:
"The title of the comic originally was Superman Batman: Supergirl, which… really would assume that the movie would be titled that, but since our wonderful Wonder Woman movie didn't sell so well, they decided that girl movies don't sell so we gotta trick everybody into buying it."
When asked what personal projects they'd love to work on if given the chance:
Bruce Timm, Executive Producer: "I would probably do the Black Hawks."
Montgomery: "I would probably do Batgirl Year One, or anything with Aquaman."
When asked what in the movie came out better than expected:
Daly: "I think that I am temperamentally as a person more suited to Batman, because I tend to have sort a darker skewing view of the world, so I was pleasantly surprised by the Superman scenes that were a little more sincere and tender, because I thought they played pretty well. I didn't squirm and think like ah geez, Superman is being a real sap. I felt like he cared about Supergirl, I like that."
Rachel Quintance (Artemis/Lyla): "For me, I'm just so happy to be a part of it, my first foray into the DC comic world so watching all of it was just fantastic to me. It's like, I mean, you all know this so well, and to me it's like, wow, oh my gosh, this exists. So I thought the whole thing was incredible."
Tab Murphy (Writer): "I think I responded to the relationship between Superman and Kara Zor El a lot because of the idea of suddenly finding somebody you're related to and becoming overprotective and then having to let go. I have a 13 year old daughter and going through that same thing so I can totally identify.."
Bruce Timm: What's her name?
Murphy: Kara! It's true, it's true… whoa.
Montgomery: "I'm a pretty big sucker for feel good movies these days so I guess just seeing how it all wrapped up in the ending and Supergirl finally getting her costume and she gets the nod of approvement, she gets the nod from Batman, and you just leave the theater happy. That's the part I like the most."
Timm: "I'm actually just really relieved that the opening of the movie worked because the movie, it came up short when we timed the animatic, the storyboard. And so we kinda had to pad it, and part of the stuff we padded was that opening in Gotham City where we're just kind of panning through Gotham City, oh there's a cat in the alley… oh look, there's blimps overhead! So when we got the film back, it was like oh my god, there's nothing happening, there's no dialogue, we're just panning through the city for like 2 minutes! So we added a bunch of radio dialogue, and sound effects and music, and you watch it now, and it's like, ok, yeah, it kinda works… so WHEW!"
Eisenberg and Andrea Romano (Voice Director) were both fans of the quieter moments, as well as how the fight scenes came about together, particularly when it seemed that most of the recording time was spent doing battle scenes.
The Paley Center did a wonderful job organizing this event, and I'm also looking forward to the next 3 announced feature length animated films: All Star Superman, Green Lantern Emerald Knights, and Batman: Year One!
The Superman/Batman: Apocalypse DVD is out in stores now! Pick it up and let me know what you thought of the movie!
Hello all!
There are some very exciting events going on in the comic book world, and I'll be attending a few events to close out this year strong! Please let me know if you guys are attending any of these events!
September 19: LA Comic Book and SciFi Convention
September 21: Superman/Batman Apocalypse Screening @ Paley Center
September 24: Guillermo Del Toro signing @ Dark Delicacies (tentative)
September 26: West Hollywood Book Fair
October 29-31: Long Beach Comic Con
November 19-22: CTN
And to start the 2011 year off right, I will be attending the first big con of the year, The Amazing Arizona Comic Con! This con (Jan. 8-9) is chock full of big name guests, with some of the hottest writers in comics, including Robert Kirkman, Jeph Loeb, Victor Gischler, and John Layman! Don't miss out!
Come out and say hello to me at any of these events! For those interested in CTN as well, I am including this discount code! Receive 10% off just by inputting this code in prior to purchasing your ticket!
The code is: CONSCNX10
Hope to see you guys there!
San Diego Comic Con is a convention unlike any other. With movie studios vying for fans to clamor their booth, with comic companies vying to get your attention with various creator signings, and with stores competing against each other for your money, San Diego is a perfect mix of chaos and pop culture. Every year, thousands make the trek out to see some of the biggest stars in Hollywood talk about their latest projects or to meet some of their favorite writers and artists. Others love to enjoy the cosplay, and some just come to witness the insanity on the show floor.
This Comic Con was my 6th year at Comic Con, and I was used to the hustle and bustle of the show, perhaps even feeling jaded and definitely taking it for granted. But going to the press panels and roundtables, meeting some of the stars of big movies and TV shows, I had to admit I felt a little star struck and felt the buzz that I used to have going to the show for the first time in a very long time.
Here are some pictures I took there, so for those that couldn't come, it's like you came along with me on the journey!
And what's a con without a little cosplay? Here are some of the costumes that I saw walking around.
Now onto some cool booths that I saw…
Here's more pics from Anime Expo 2010!
I will be the first to admit I know nearly nothing about anime. It's a huge culture that seems to be growing leaps and bounds, but I've been firmly stuck in the comic book world. However, I had the opportunity to check out Anime Expo 2010 and while I didn't go visit many of the exhibits, I did get to experience cosplay in a whole other level. Here are all the costumes that I managed to snag pictures of. Be warned, it's a lot of pictures. Because there's so many pictures (almost 200!), I will split this into 2 articles. The 2nd will be up tomorrow! Please comment which ones were your favorite!
I had the opportunity to spend a day at E3 at LA's Convention Center, and I have to say, after attending the event for the previous 2 years, it seemed a bit smaller in scale that before. I got a chance to test out the DCU MMO game (looking forward to it!), and also got a chance to check out all the booths (and booth babes!). Please forgive me for the picture overload, but without further ado, here it is!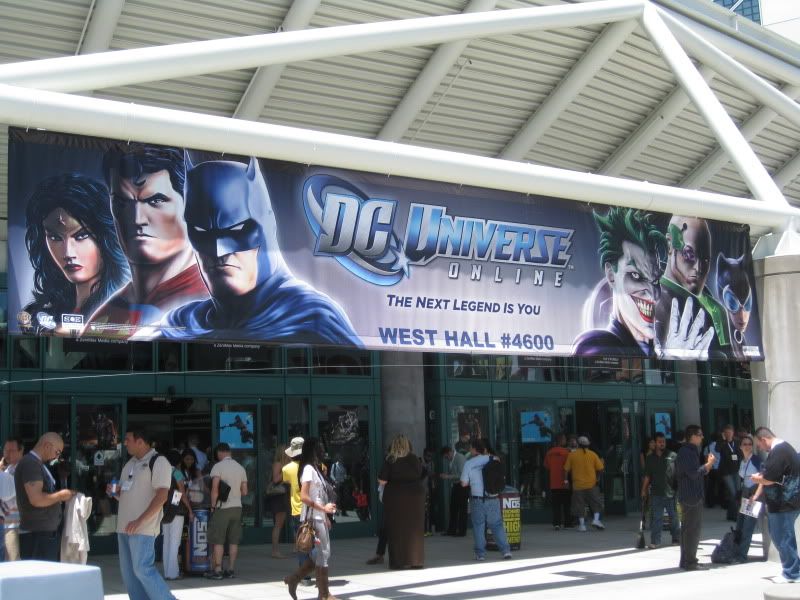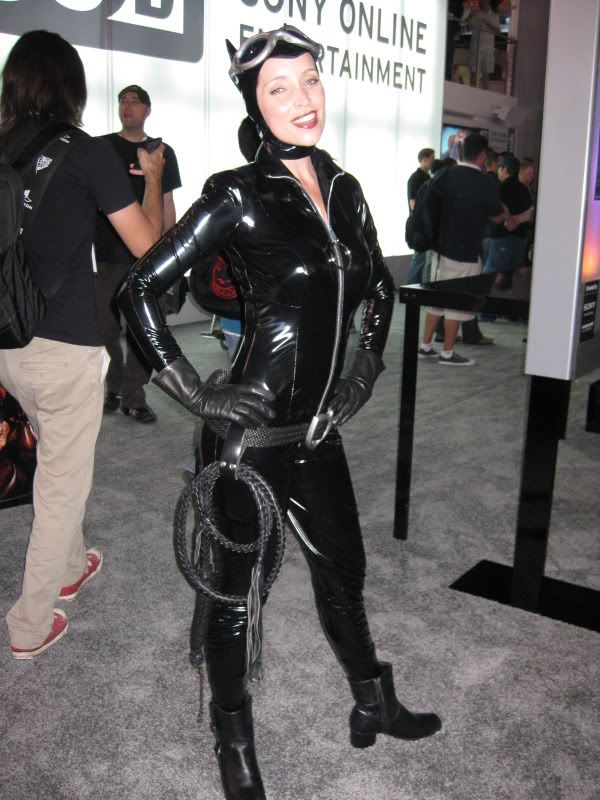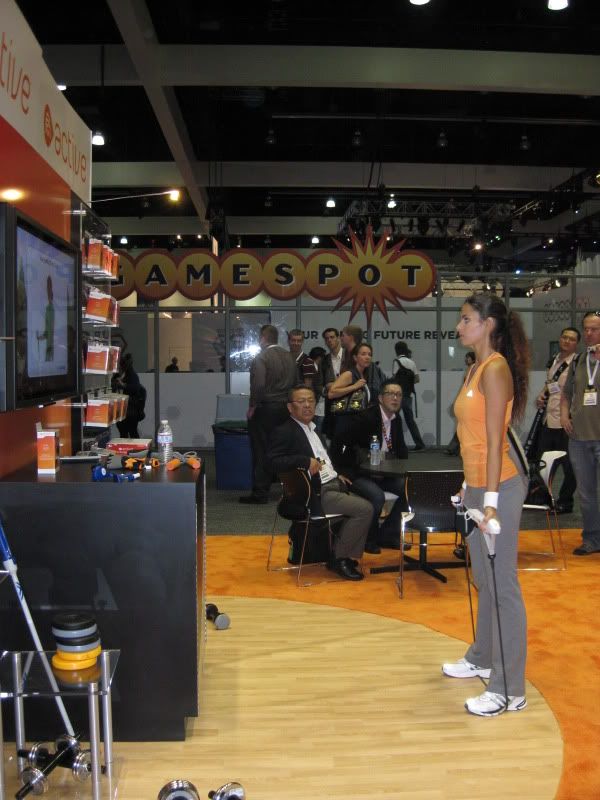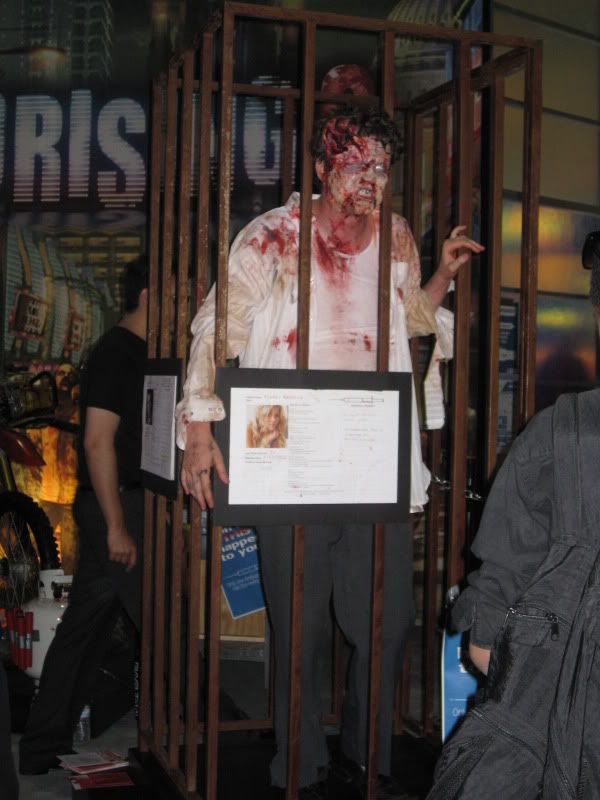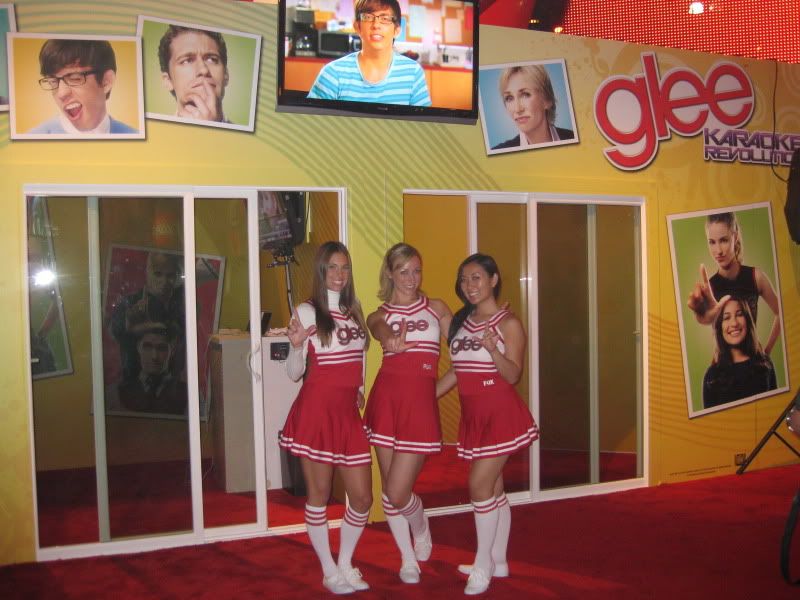 On May 28-30, 2010, the Rock'n Comic Con took place at the Pasadena Convention Center. I admit I had my trepidations about this con, as there was a lack of communication going in, and I could tell that it wasn't as organized as any other show I've attended.
After getting my wrist band to the show, I saw a couple of vendors, but very few. A lot of them were booths promoting smaller artists, and in the middle of the show floor was a big set up by Desert Wind Comics, which set up the autograph sessions for Stan Lee, and also features artists J. Scott Campbell and Bob Layton. Bill Sienkiewicz was also near the booth as well, and while it was great for the few attendees that did show up, it was a bit disappointing to see a potentially great show not live up to its potential. Whether it was due to the Memorial Day holiday weekend or because of a lack of other big name comic writers and artists who might have been attending Phoenix Con, it was definitely a show that could have been a lot better. With a great venue in a great city, I think it definitely deserves another shot at redemption.
Now onto some photos:
On April 16-18, 2010, while C2E2 was going on in Chicago, Gareb Shamus brought his Wizard World show to Anaheim. While I was a bit skeptical at the number of people who would attend this event due to the overwhelming talent going to C2E2, I was genuinely surprised at how well run the show was. There was something for everyone at this show, from shopping, to seeing the myriad of celebrities attending the event, to Artist Alley, where art collectors were able to snag some great art at very affordable prices. Everyone was very approachable, and even the celebrities had a good time, most taking in and enjoying their first comic convention. With the success of this show, I can only hope that Wizard World Anaheim can come by next year to hopefully bring more talent to this great show! Here's a look at some of the highlights from this show:
And of course, what show would not be complete without booth babes and cosplay characters? Here are some of the best ones I saw:
Wondercon 2010 took place on April 2-4, 2010, at the Moscone Center in San Francisco. Run by the same company that runs San Diego Comic Con every year, Wondercon is paced a bit differently. It's not as flashy, and it's not as big as it's big brother show, but Wondercon really captures a great comic convention, with just enough presence from the media to satisfy any visitor. It's a well run show in a great location, and is one of my favorite shows every year. The only gripe I had about the show this year was the very uncooperating weather, but it wasn't enough to dampen my enthusiasm for the show. Now, onto the wonders of Wondercon!
And of course, what good is a con without cosplay? Here are some of the best ones I saw…