Here's more pics from Anime Expo 2010!
I will be the first to admit I know nearly nothing about anime. It's a huge culture that seems to be growing leaps and bounds, but I've been firmly stuck in the comic book world. However, I had the opportunity to check out Anime Expo 2010 and while I didn't go visit many of the exhibits, I did get to experience cosplay in a whole other level. Here are all the costumes that I managed to snag pictures of. Be warned, it's a lot of pictures. Because there's so many pictures (almost 200!), I will split this into 2 articles. The 2nd will be up tomorrow! Please comment which ones were your favorite!
I had the opportunity to spend a day at E3 at LA's Convention Center, and I have to say, after attending the event for the previous 2 years, it seemed a bit smaller in scale that before. I got a chance to test out the DCU MMO game (looking forward to it!), and also got a chance to check out all the booths (and booth babes!). Please forgive me for the picture overload, but without further ado, here it is!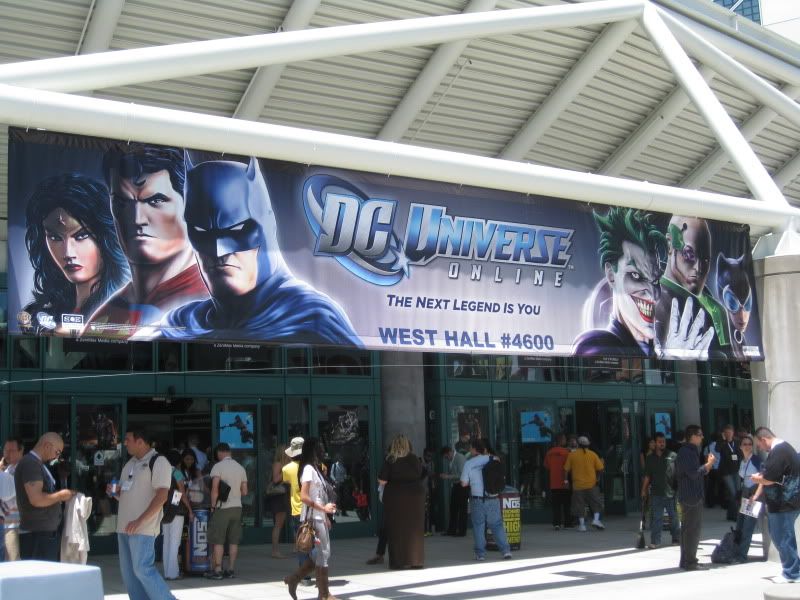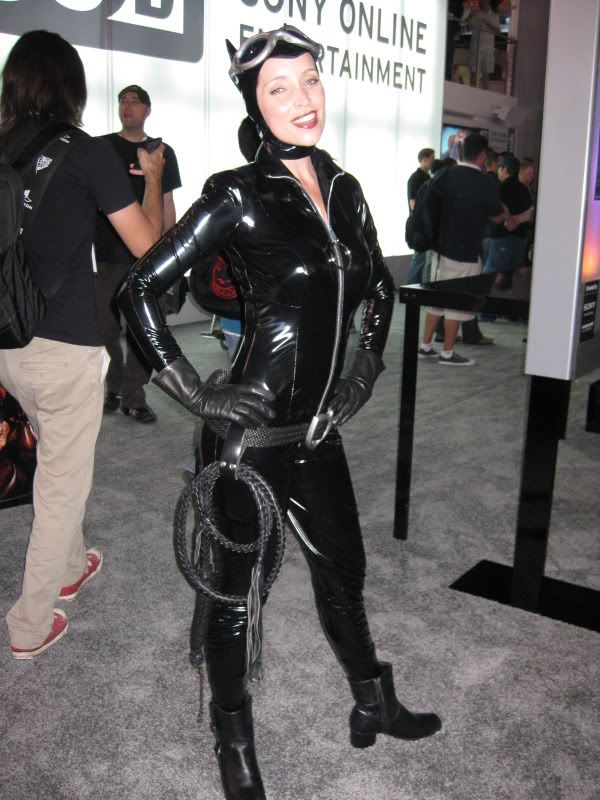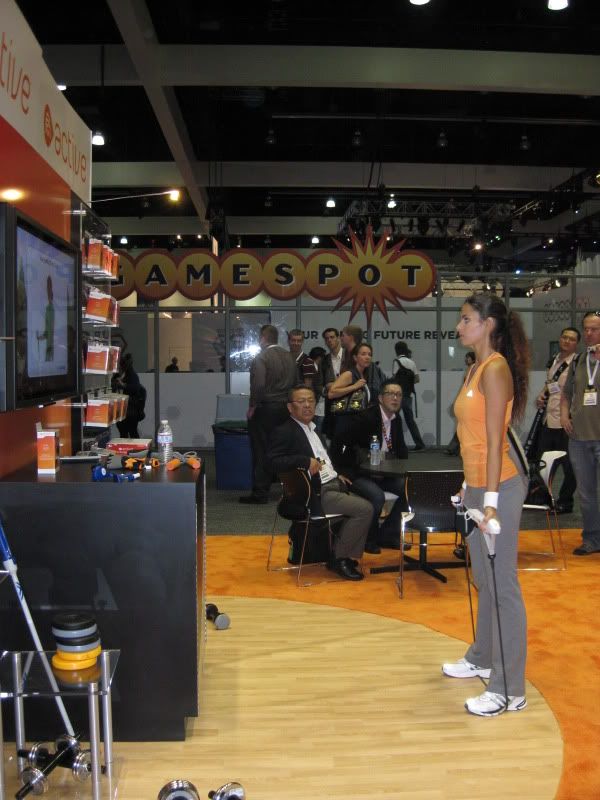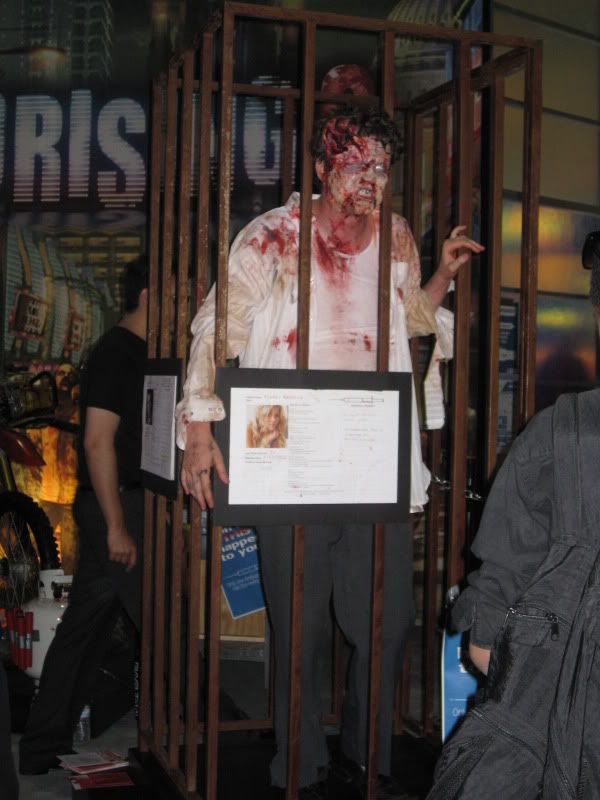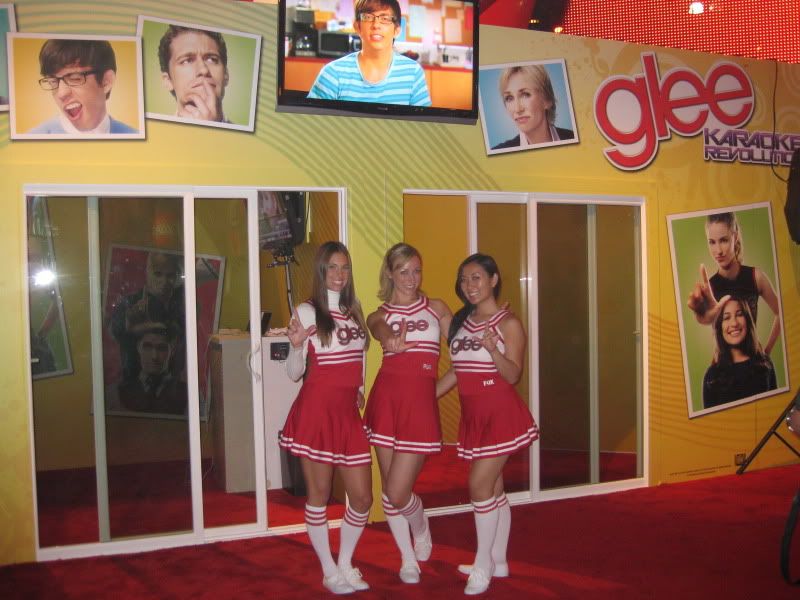 On May 28-30, 2010, the Rock'n Comic Con took place at the Pasadena Convention Center. I admit I had my trepidations about this con, as there was a lack of communication going in, and I could tell that it wasn't as organized as any other show I've attended.
After getting my wrist band to the show, I saw a couple of vendors, but very few. A lot of them were booths promoting smaller artists, and in the middle of the show floor was a big set up by Desert Wind Comics, which set up the autograph sessions for Stan Lee, and also features artists J. Scott Campbell and Bob Layton. Bill Sienkiewicz was also near the booth as well, and while it was great for the few attendees that did show up, it was a bit disappointing to see a potentially great show not live up to its potential. Whether it was due to the Memorial Day holiday weekend or because of a lack of other big name comic writers and artists who might have been attending Phoenix Con, it was definitely a show that could have been a lot better. With a great venue in a great city, I think it definitely deserves another shot at redemption.
Now onto some photos:
On April 16-18, 2010, while C2E2 was going on in Chicago, Gareb Shamus brought his Wizard World show to Anaheim. While I was a bit skeptical at the number of people who would attend this event due to the overwhelming talent going to C2E2, I was genuinely surprised at how well run the show was. There was something for everyone at this show, from shopping, to seeing the myriad of celebrities attending the event, to Artist Alley, where art collectors were able to snag some great art at very affordable prices. Everyone was very approachable, and even the celebrities had a good time, most taking in and enjoying their first comic convention. With the success of this show, I can only hope that Wizard World Anaheim can come by next year to hopefully bring more talent to this great show! Here's a look at some of the highlights from this show:
And of course, what show would not be complete without booth babes and cosplay characters? Here are some of the best ones I saw:
Wondercon 2010 took place on April 2-4, 2010, at the Moscone Center in San Francisco. Run by the same company that runs San Diego Comic Con every year, Wondercon is paced a bit differently. It's not as flashy, and it's not as big as it's big brother show, but Wondercon really captures a great comic convention, with just enough presence from the media to satisfy any visitor. It's a well run show in a great location, and is one of my favorite shows every year. The only gripe I had about the show this year was the very uncooperating weather, but it wasn't enough to dampen my enthusiasm for the show. Now, onto the wonders of Wondercon!
And of course, what good is a con without cosplay? Here are some of the best ones I saw…
Long Beach Comic Con had a one day show to celebrate the success of it's inaugural show. For a one day show, and a smaller venue, I was very shocked by the amount of creators that came to the show. Mike Mignola, Phillip Tan, Tim Bradstreet, Dustin Nguyen, Stan Sakai, Joe Benitez, Todd Nauck, Ebas, and many more artists and writers came out for this surprising busy show. With strong retailer presence and the star power with many comics creators, this show was a huge success.
On October 2, 2009, the Long Beach Comic Con opened its doors to the public. With an extremely successful weekend highlighted by the appearance of Stan "The Man" Lee, LBCC decided to do a one day show for this coming Saturday, February 20th, 2010. With artists such as Tim Bradstreet, Mike Mignola and Eric Basaldua, expect this show to be an affordable experience for comic fans in the Southern California area!
Here's a look back to the inaugural Long Beach Comic Con!
On Sunday, 1/17/10, Golden Apple threw a signing event supporting Conan O'Brien's Team Coco, selling I'm With Coco posters and with artist Mike Mitchell in attendance. Mitchell told everyone about the rally going on the next day, in front of Conan's studio at the Universal Lot. He also mentioned the Red Cross will be there as well, asking people to donate money for charitable causes, such as the Haiti earthquake crisis. A long line of people braved rainy conditions and came out to support Team Coco and bought posters. Here are some pictures of the event:
With the news that Spiderman 4 has been scrapped and they are planning a massive reboot, what should the new plot be? I would love to see a script where Spiderman battles it out with the Vulture (John Malkovich would be awesome!), and featuring the Black Cat. I'm hoping that the minor characters (JJJ, Dr. Conners, Aunt May) will be retained, even though both Tobey Maguire and Kirsten Dunst are out, along with director Sam Raimi. I've set up 2 proposed casts (one if they cotinued the storyline, and another if they go with "Ultimate Spiderman" and cast the characters back in HS) that might fill Spidey's big shoes:
Peter Parker/Spiderman: Jake Gyllenhall
This almost happened for Spiderman 2. They look so much alike, they even played brothers in a movie titled Brothers.  Gyllenhall is a capable actor and more than ready to sling the webs.
Ultimate Peter Parker: Joseph Gordon Levitt
Joseph Gordon Levitt can portray awkwardness and nerdiness in typical Parker fashion, but can also sound and portray Spiderman if need be. He's even got the floppy hair that is shown in Ultimate Spiderman.
Mary Jane Watson: Christina Hendricks
In the comics, MJ is a supermodel. It's time we got a girl who can fill that role and really make men think that we just hit the jackpot everytime she lights up the screen.  A natural red head to boot and has the acting chops to go with the looks.
Ultimate Mary Jane: Evan Rachel Wood
Ultimate MJ is a little geekier than her regular Marvel continuity predecessor and is best friend to our hero, as well as being the damsel in distress. Evan Rachel Wood can do all 3, and as a bonus, she even looks great as a red head. Heck, she would have been cast in Spiderman the Musical had it gone through.
Black Cat: Rachel McAdams
I know we heard the rumors of McAdams playing the sultry Black Cat. And why not? Can you imagine her in that costume? YOWZA.
Ultimate Black Cat: Megan Fox
A man can dream, right?
Director: James Cameron
Hey with his track record, he could probably make a blockbuster with rubber bands and empty soda cans. The man is a genius.
Realistic Director: Jon Favreau
Why not? He did a great job on Iron Man, can easily infuse humor and action, and bring Spidey up to date in the modern era. Maybe he can make a cameo too as Happy Hogan.
Any suggestions?