When I first heard that WonderCon was going to be in Anaheim this year, I was partially thrilled, only because I'd save money on airfare and hotel stays. However, I completely forgot that SF has one thing over LA, which is less traffic.
Due to horrible weather over the weekend, in conjunction with two other events going on in the same venue (a cheerleading competition and a volleyball tournament), Anaheim was definitely overcrowded. To be honest, I can't wait for this show to move back to San Francisco where I feel it truly belongs.
The show itself didn't seem like the normal WonderCon. Perhaps because it was in the same venue as Wizard World Anaheim, it felt like a bigger version of it. Hollywood's presence was definitely felt at the show, with big showings of Prometheus with Sir Ridley Scott in attendance, to Spider-Man's Emma Stone, along with the casts of popular TV shows Community, Fringe, and Alcatraz, WonderCon's star power was bright.
Artist's Alley was in full swing, with many transactions occurring over the weekend. And while it didn't seem too crowded, there was definitely a lot of hustle and bustle, and the show seemed to always be busy.
Again, while this weekend may have been a success, I definitely miss the atmosphere of San Francisco, and while it's cheaper, it's definitely worth the money to visit the Bay Area and enjoy the sights and sounds that Northern California has to offer.
I couldn't take too many pictures as my battery was extremely low over the weekend, but here's a look at some of the things WonderCon had to offer!
Comments Off on 2011 CTN Animation Expo Con Report!
On November 18-21, 2011, Creative Talent had it's third annual CTN Animation Expo. Every year, this con seems to grow more and more. With big companies, artists, and big names in the animation industry, this is THE show to go to if you are involved with the animation industry and want to break in. From portfolio reviews, to insightful panels, and even just soaking in the ambience and drawing with other artists in the lobby, CTN is full of creative talent that is waiting to be the next big name in animation. I highly recommend anyone interested going into the field to come out and experience this awesome show. And one big tip I heard throughout the weekend: No one will hire you if you don't show your stuff. Post it on blogs, get your portfolio out there, make yourself seen. All it takes is one chance. And now, onto some pictures from this weekend:
On Halloween weekend, 2011, Long Beach Comic Con held it's 3rd annual show. With the first year being a rousing success, and the 2nd year drawing in weaker crowds, I didn't know what to expect. Would the drop in attendance continue, or would the show find its niche and thrive once more?
When I first arrived to the show, I noticed the sparse crowds and feared the worst. Luckily, my fears were assuaged, as the once small line suddenly grew massive closer to the opening of the show. Saturday was packed, with the show floor showcasing lots of merchandise, great artists ready to draw for fans at Artist Alley, and some celebrities scattered throughout the show floor.
With the show embracing the Halloween spirit, LBCC encouraged fans to dress up as their favorite comic heroes, and I saw a lot of people in costume. It was great to see young children coming with their parents and picking up some books.  Sunday wasn't as bad of a decrease as I expected either, and my hopes for the show grew exponentially especially given the lack of people from last year's show.
LBCC has found a niche targeting fans and families and encouraging some great cosplay during the Halloween weekend.
Martha, Phil, and Mike have put together a great show, and I look forward to seeing this show grow even more in the following years to come. And now, onto the photos!
And now, onto some of the awesome costumes I saw at LBCC!
During the 2 weeks after Comic Con to recover from the worst con flu I've ever experienced, I got to reflect back on this year's San Diego Comic Con. This year's con was unlike any I've experienced in the past 7 years of going to Comic Con. Not only does the show keep growing every year, with more shows, vendors, and movies coming every year, this was the first year where there was a lot of off site events going on as well. You didn't even need a ticket to Comic Con to enjoy geek culture. From the Conan O'Brien exhibit at a local art gallery, to Tr!ckster, to the massively successful NerdHQ, fans got to experience a variety of awesome events to enjoy. It was almost overwhelming the amount of things going on, that I think a move from SD to a bigger space such as Las Vegas is almost a sure inevitability. But for 2011, I believe that SDCC was a rousing success, and I can't wait for the bigger and better plans they will have for 2012!
Here's a glimpse of some of the things I got to see at Comic Con:
Comments Off on Anime Expo 2011 Report
On July 1st-4th, 2011, the Los Angeles Convention Center played host to the 20th Anniversary of the Anime Expo. As always, from the minute I hit the floor, I was surrounded by the myriad of cosplayers that greet you in the main hall. As you enter the doors and on to the show floor, you're greeted with tons of booth babes, more cosplayers, and anime related goodies for sale everywhere. I will say, it's really refreshing to see people who really embrace anime come to the show and mingle with other fans. Too many times, we see a lot of people go to comic con only to see their favorite actor or actress, or to buy a limited edition product and rarely because they read comics or want to meet their favorite creators. Even if anime is not my genre, I always go just to appreciate the purity of the show and the fans that continue to make Anime Expo an enormous success year after year. And now, onto the pictures!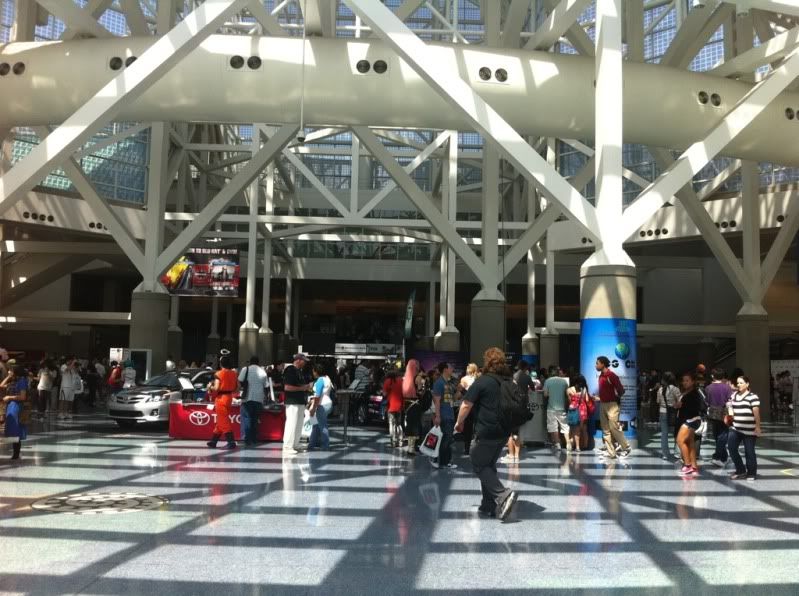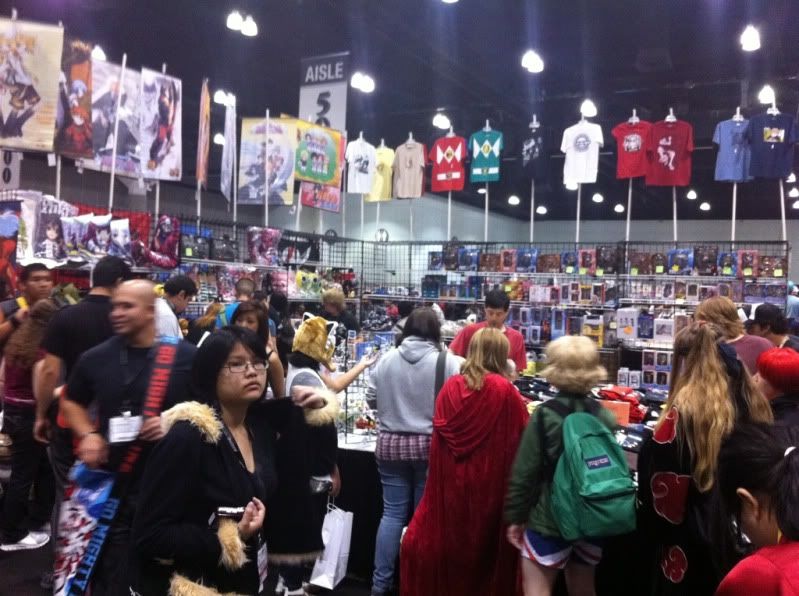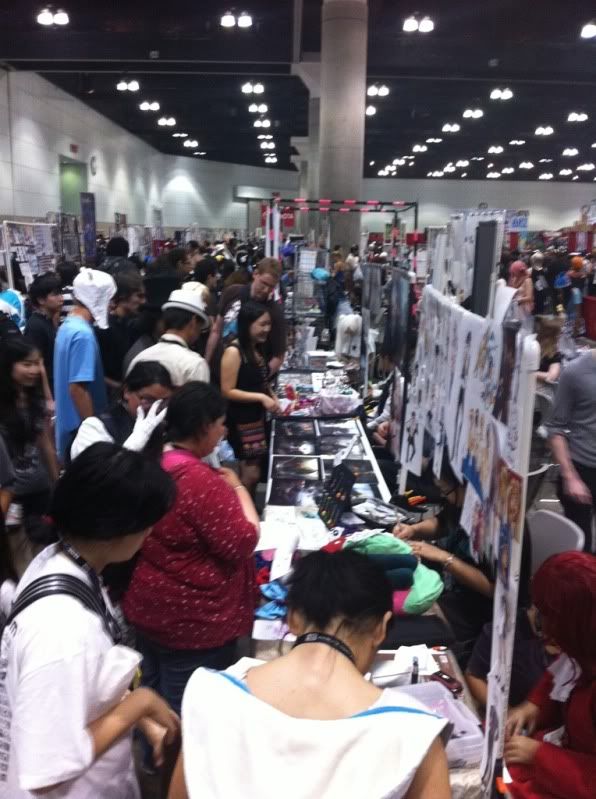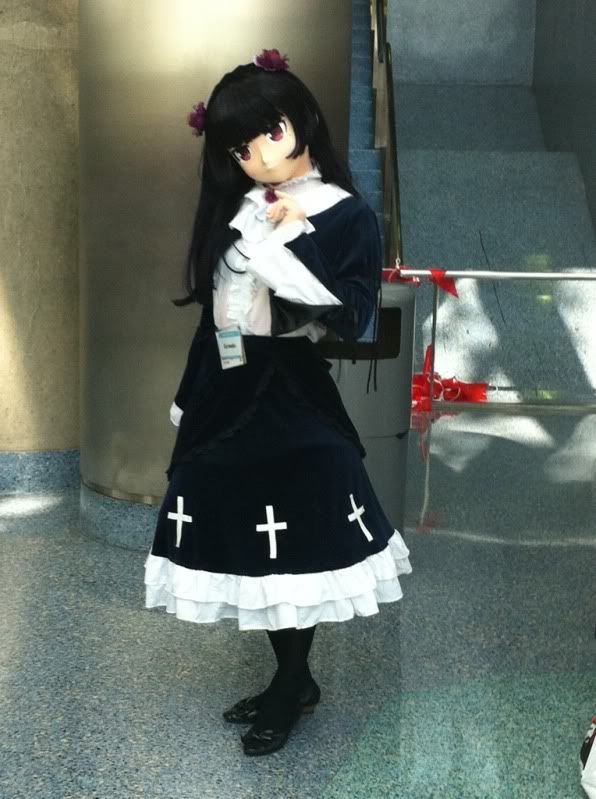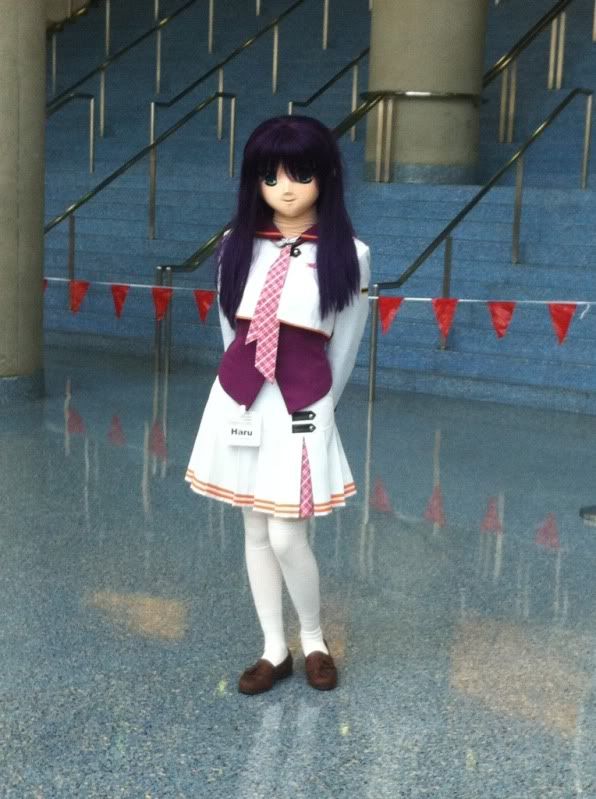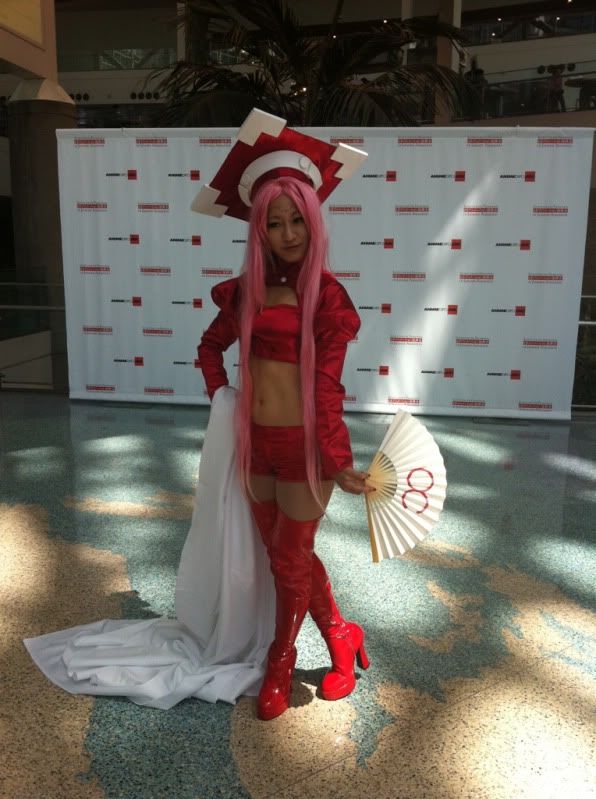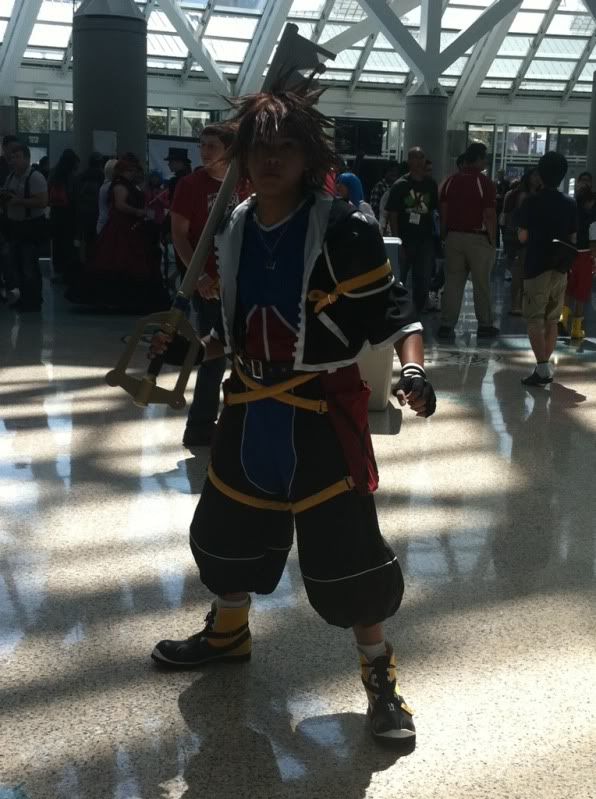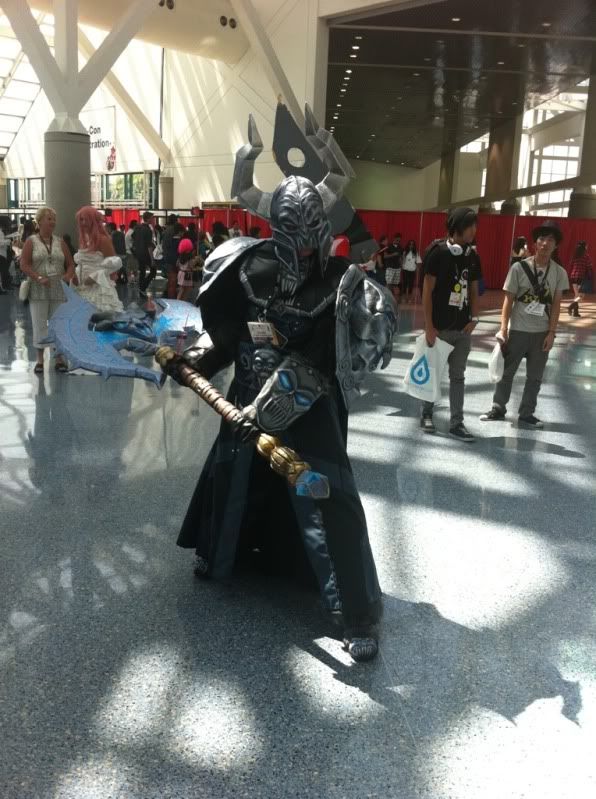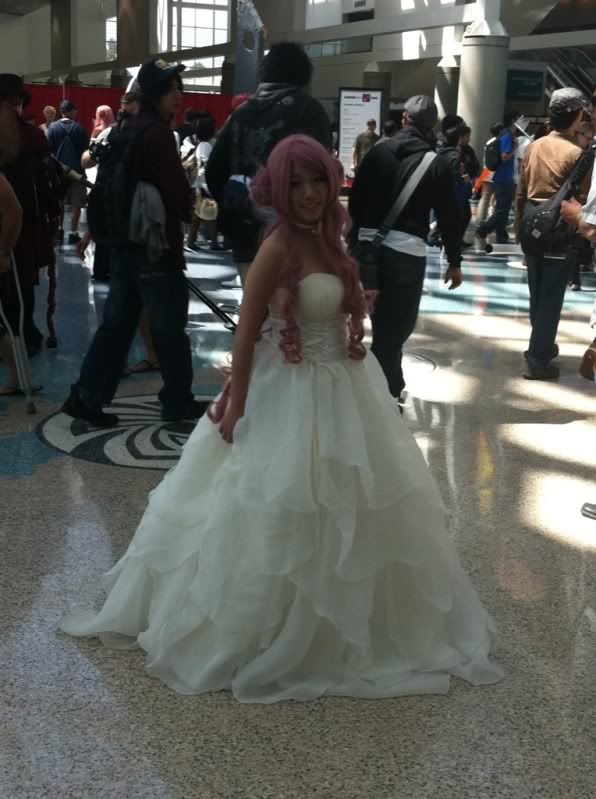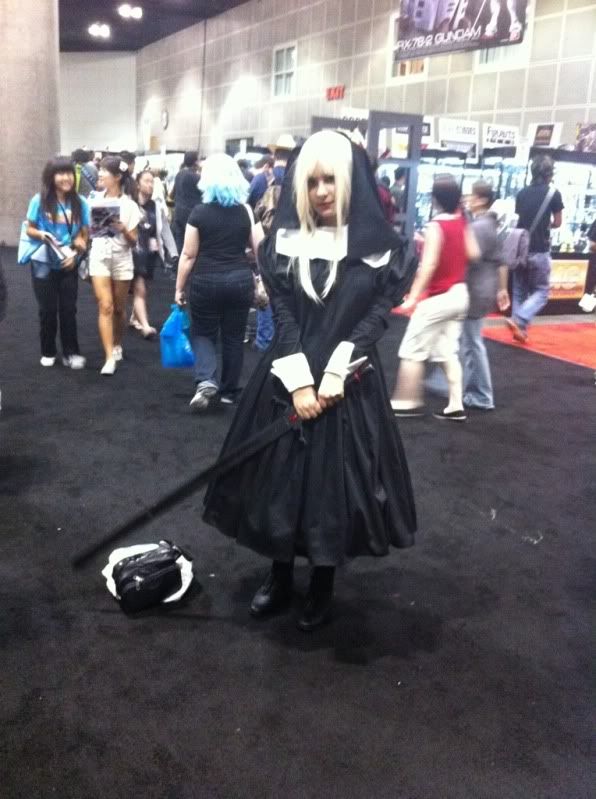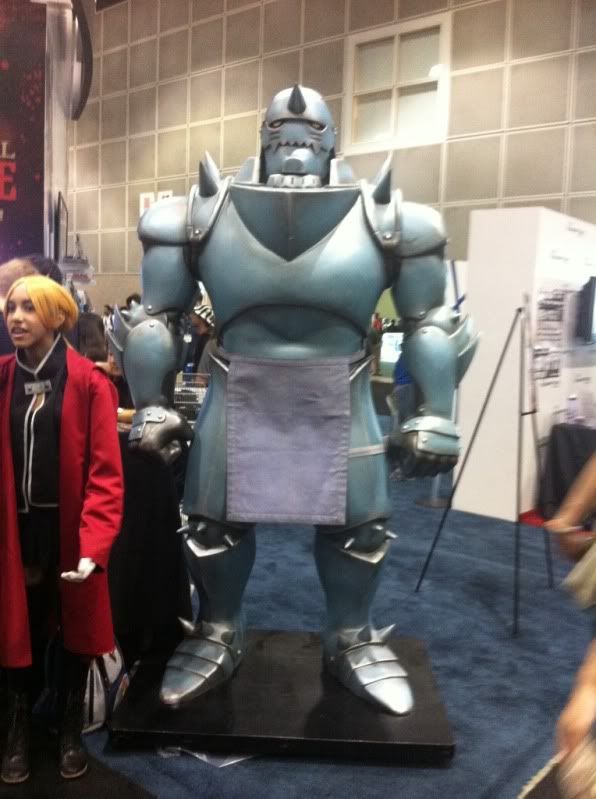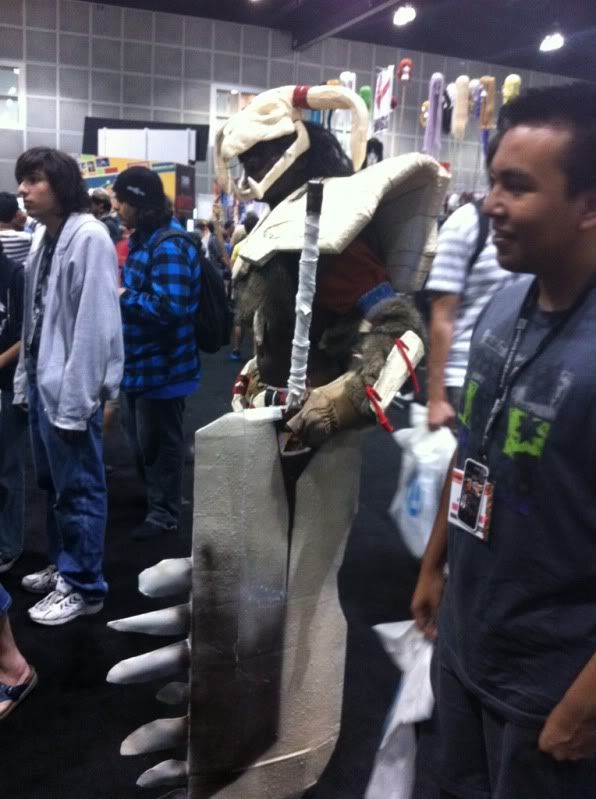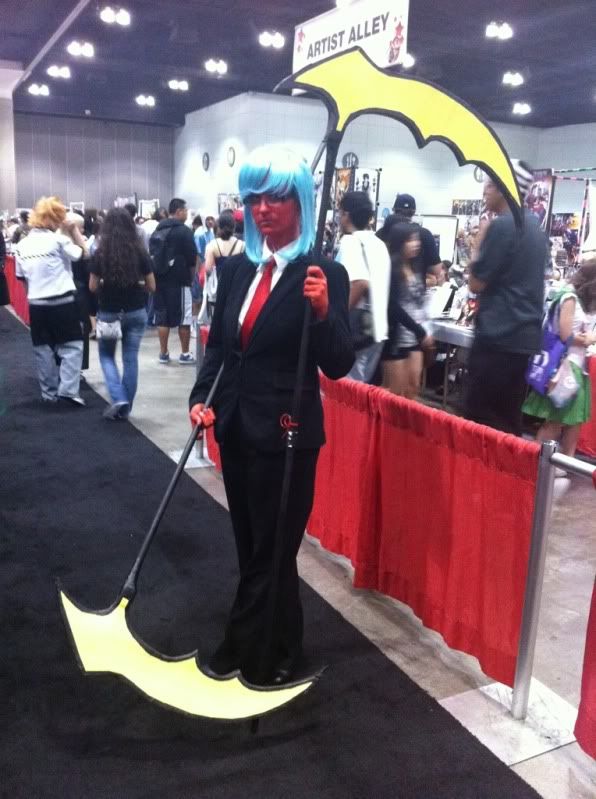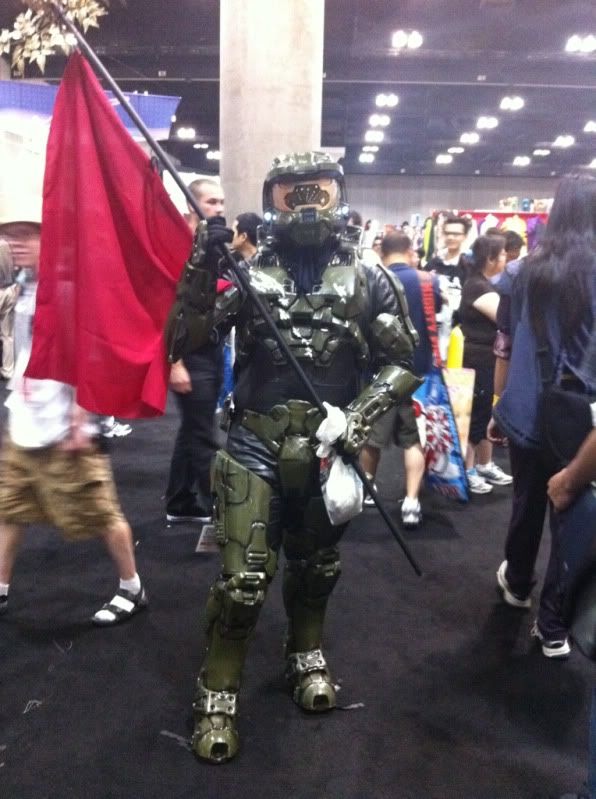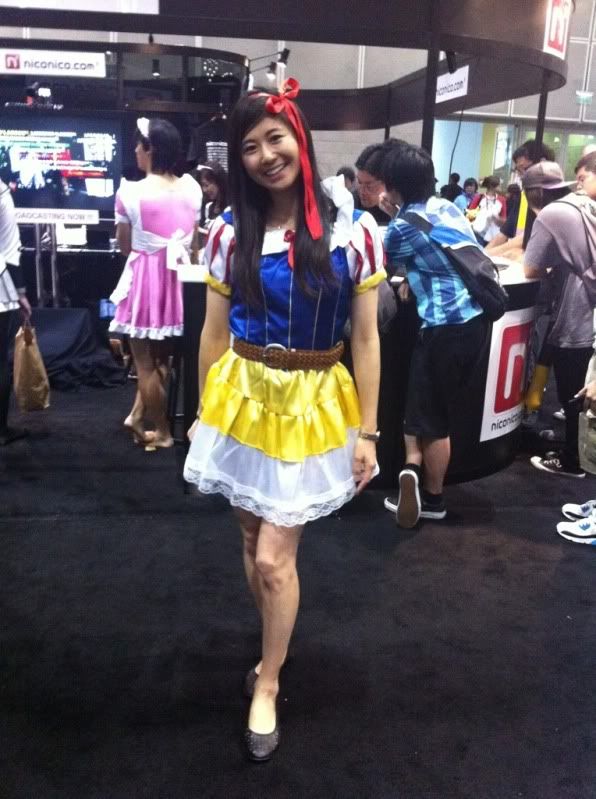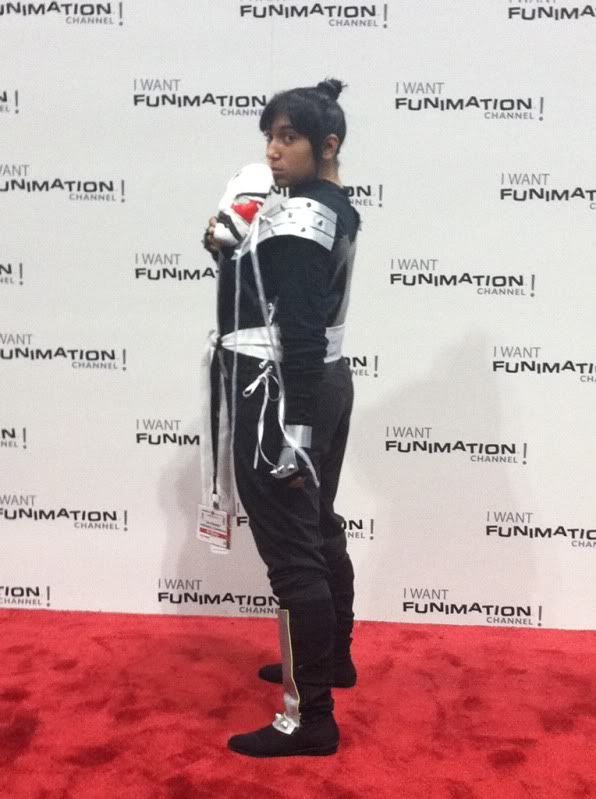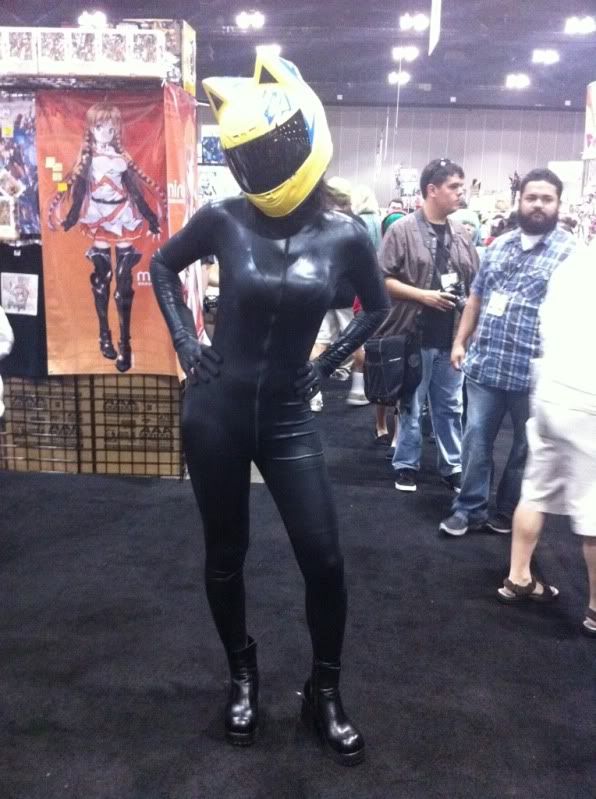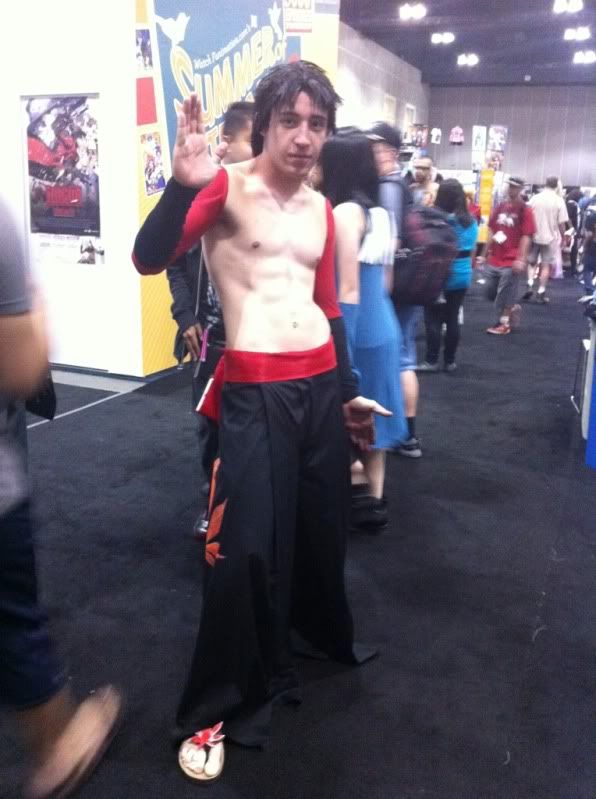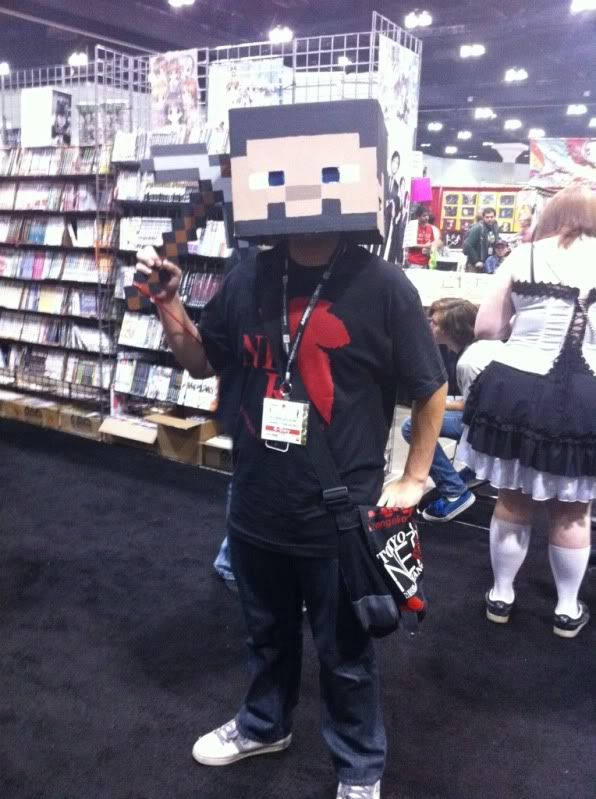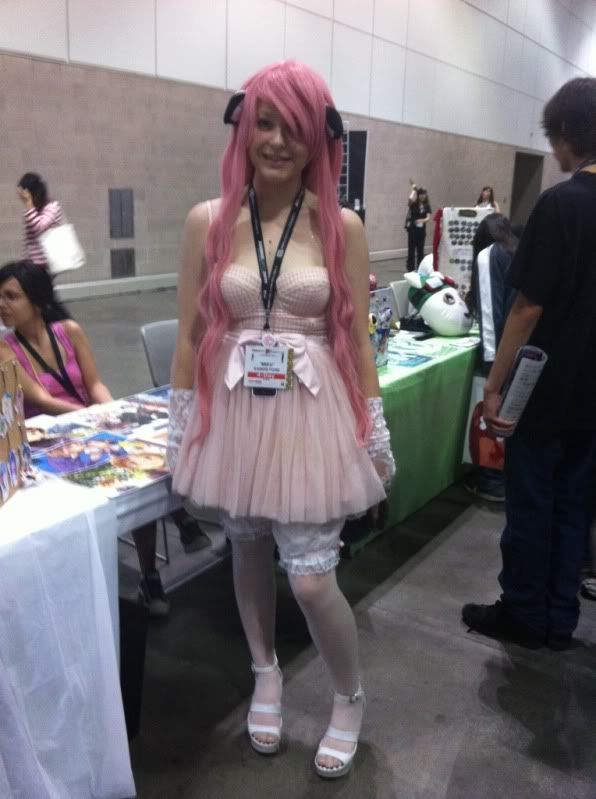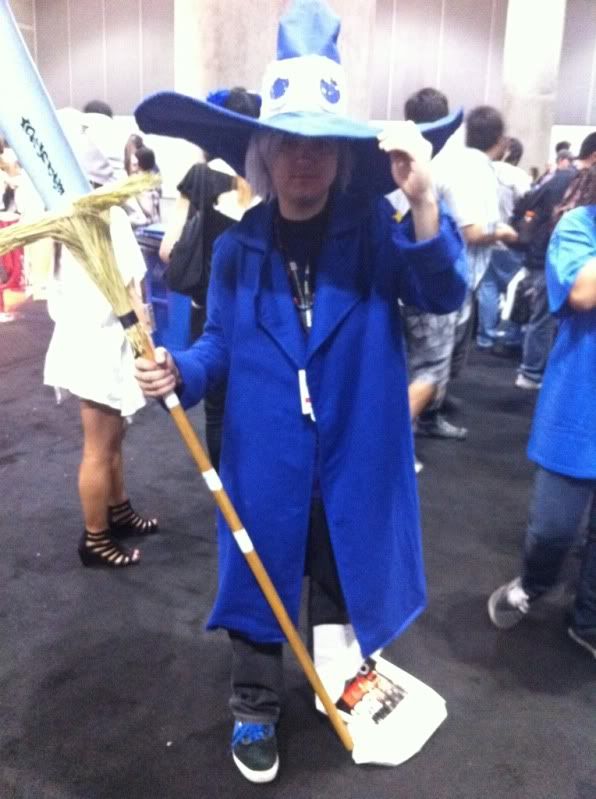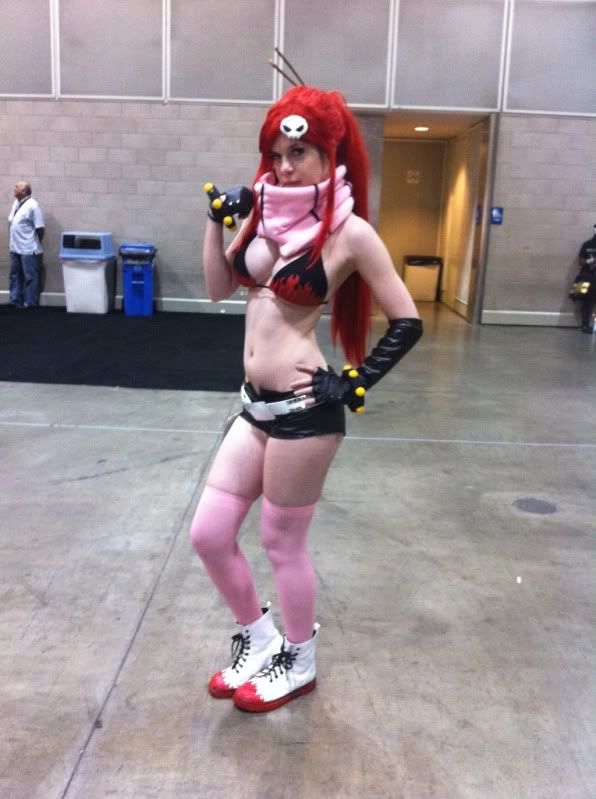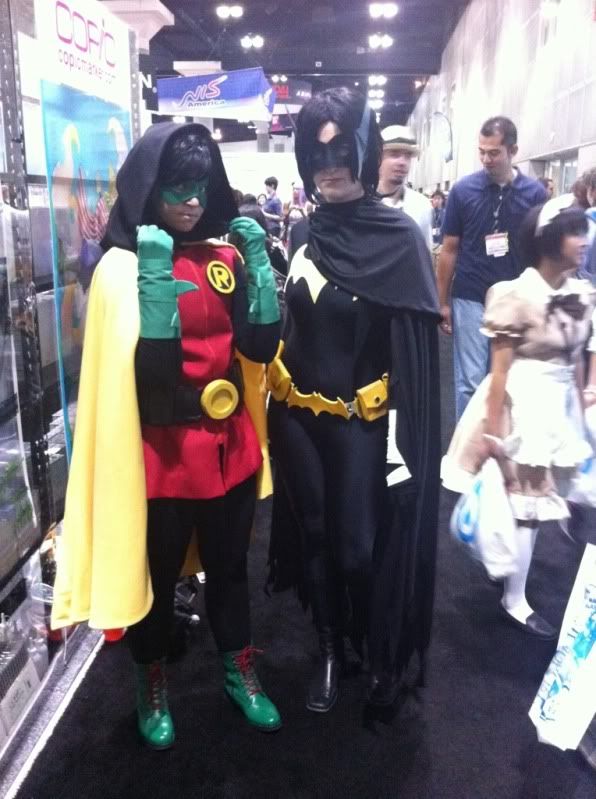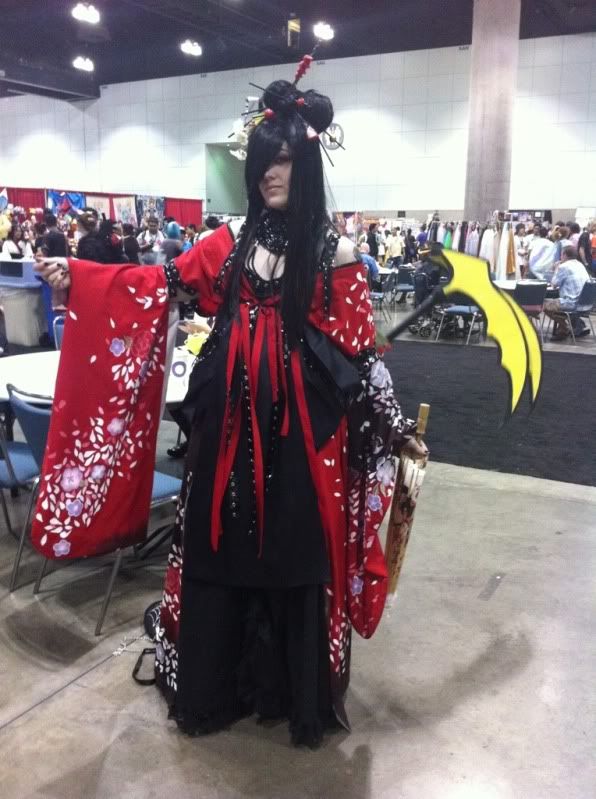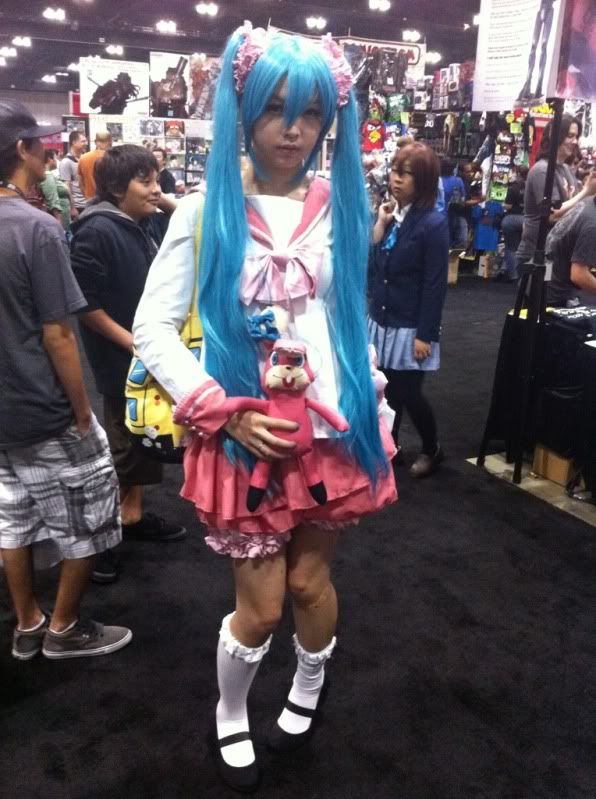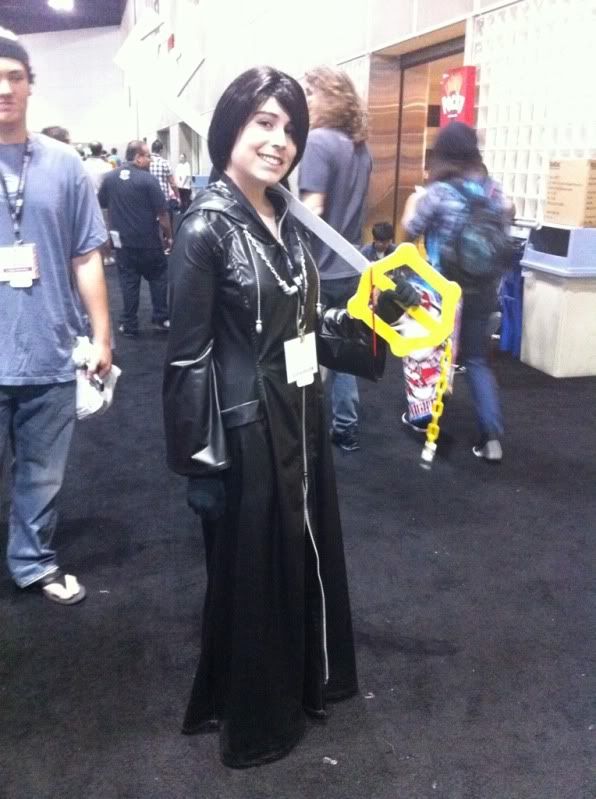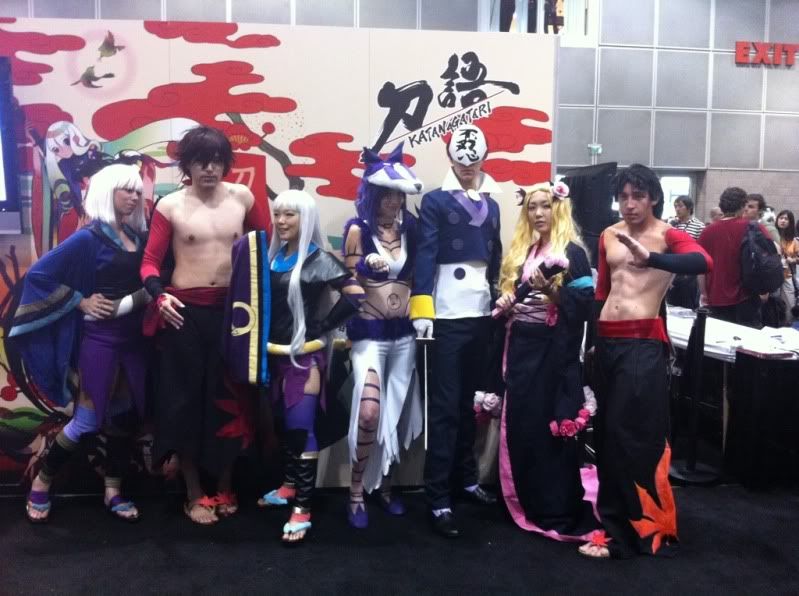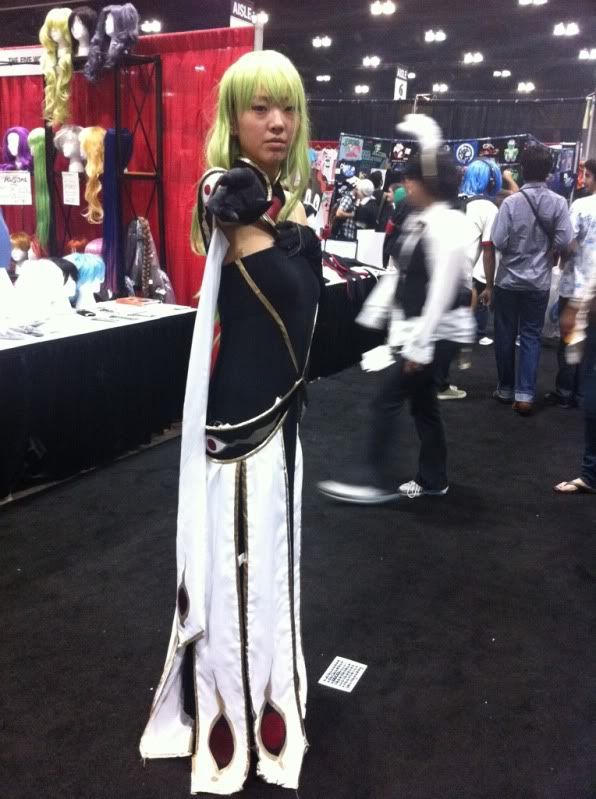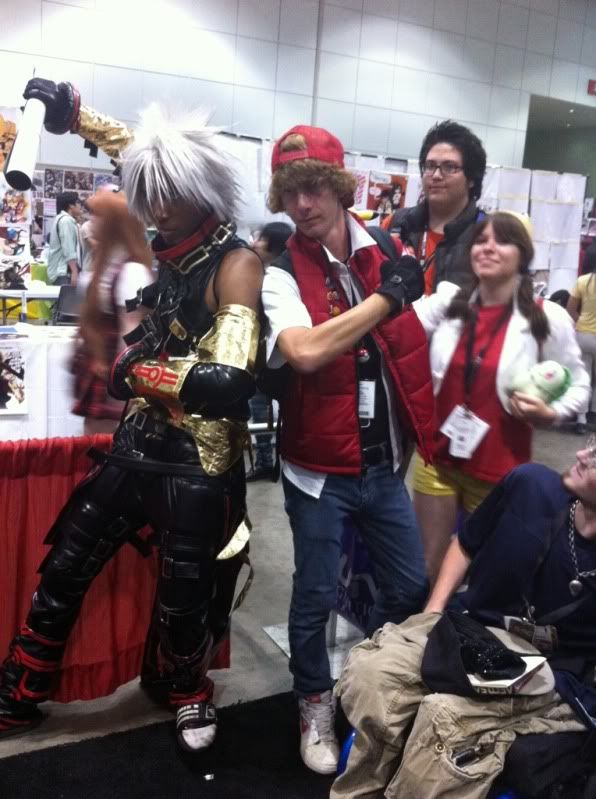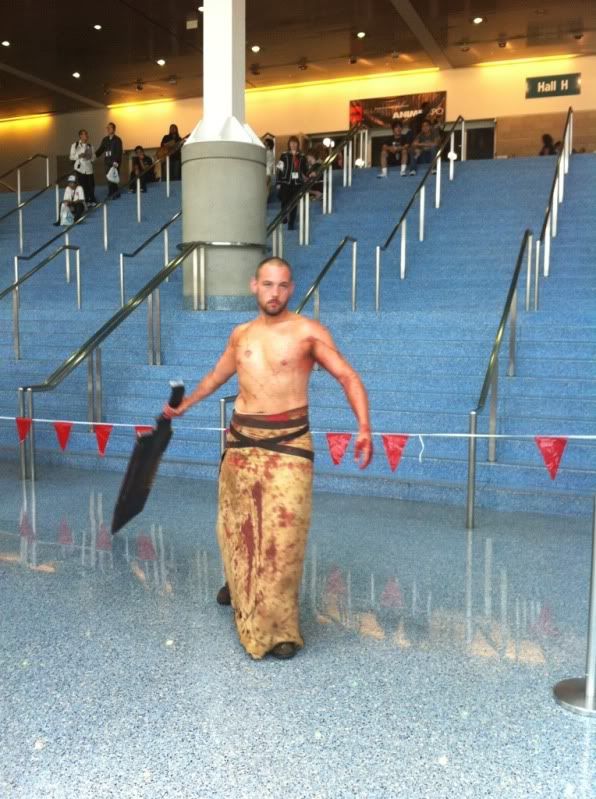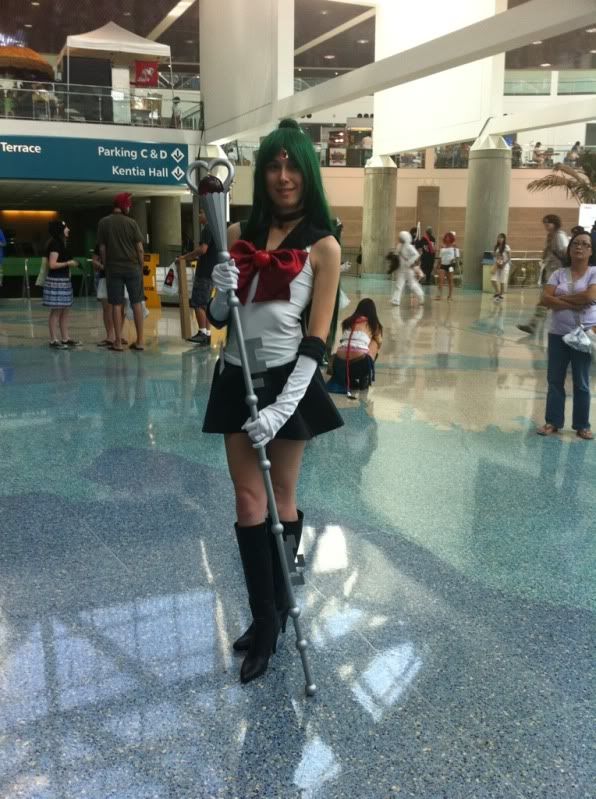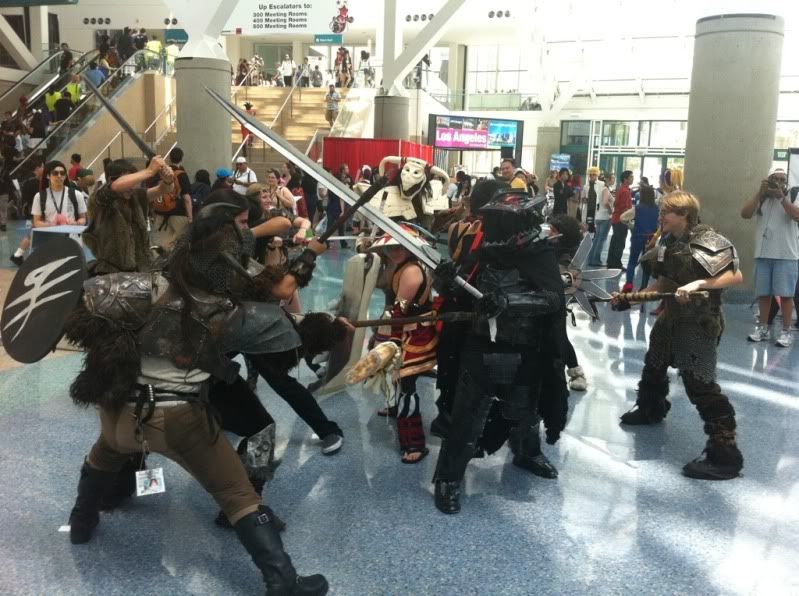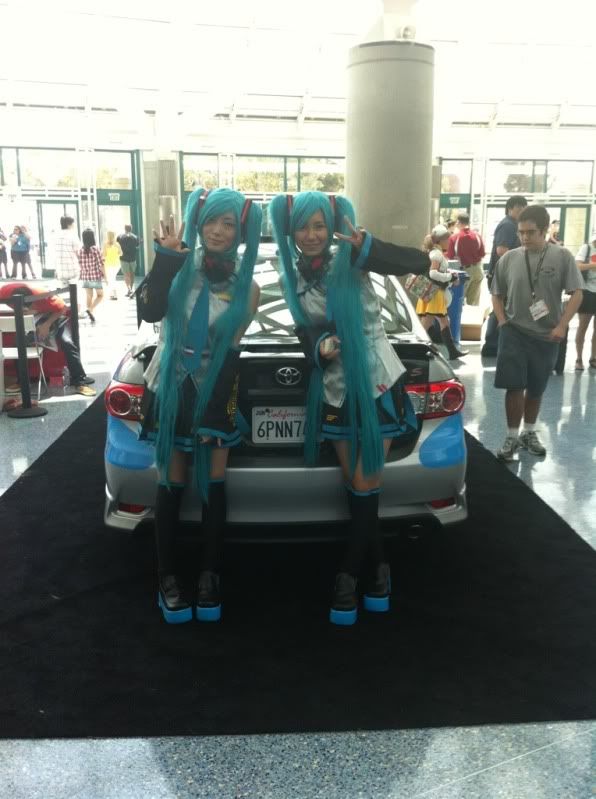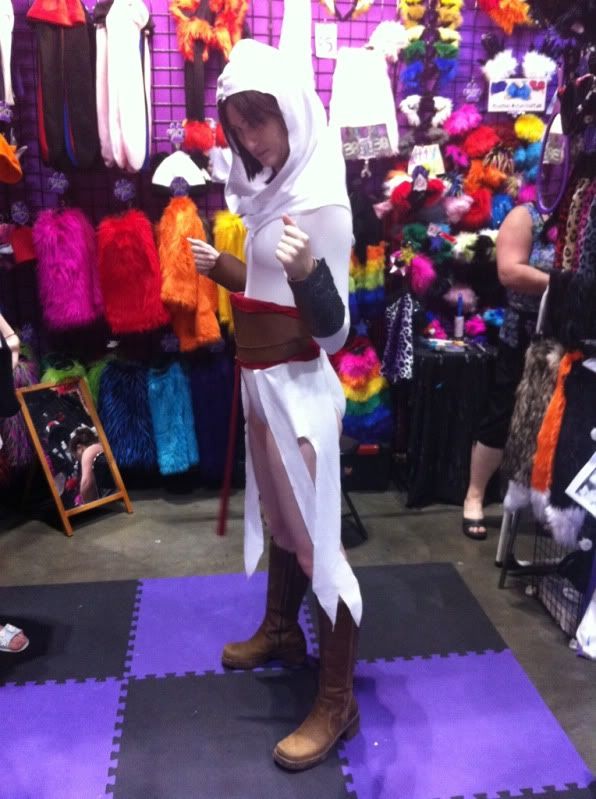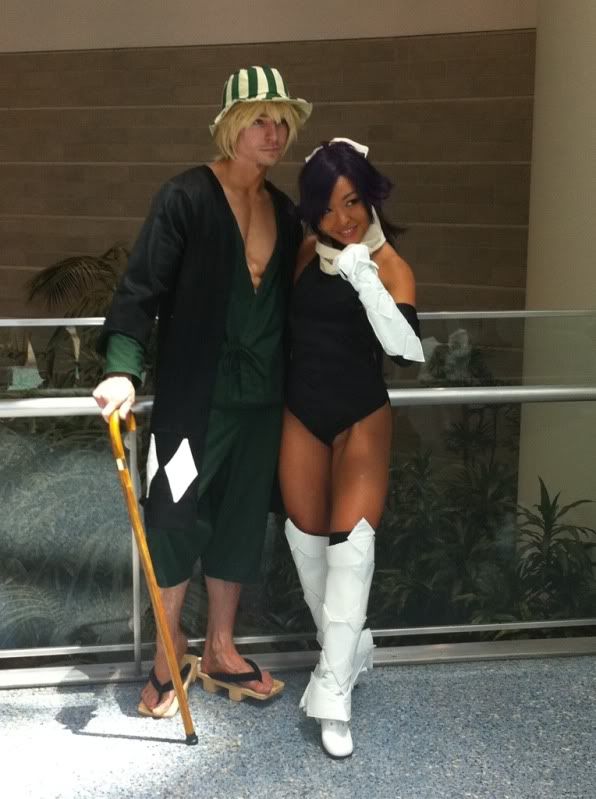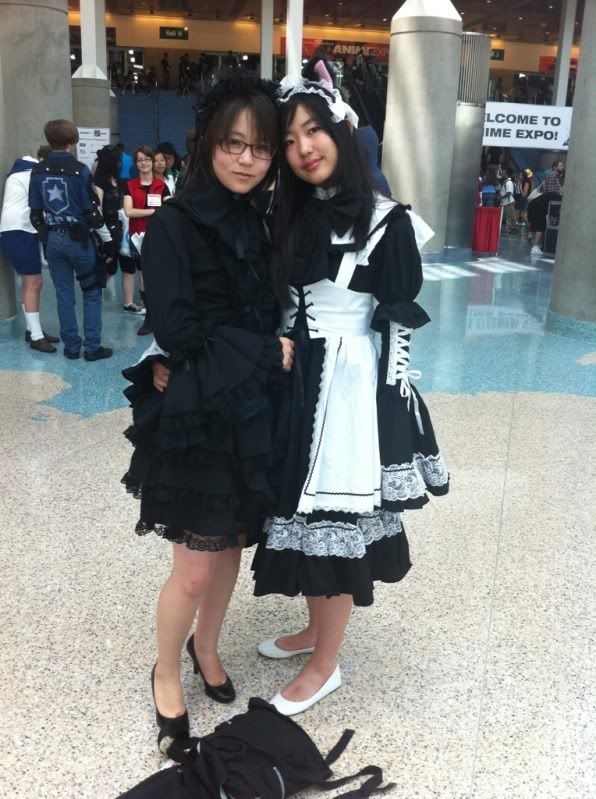 Comments Off on Wizard World Anaheim Comic Con 2011 Con Report
On April 29-May 1st 2011, the Anaheim Convention Center hosted the 2nd annual Wizard World Anaheim show. Considering the amount of traffic on a Friday evening in Los Angeles, and a start time of 5 PM, I wasn't expecting many people to show up the first day. I was mistaken.
From the start, the show started off with a bang. Just like last year, the crowds of people showed up to see some of their favorite celebrities, and also to interact with comic book creators. Saturday's crowds definitely rocked the show, and although the Sunday crowds definitely thinned out, it was a terrific con, just like last year. It seems Anaheim is a great spot for a comic convention, with a lot of people commenting this was their first show. Whether it was through word of mouth, or the 50% off ticket purchased through Yelp, the show was definitely a success. If Comic Con ever left SD, Anaheim might definitely be a place to call home. Now on to some pics!
And finally, what good is a con without cosplay?
WonderCon's 25th anniversary took place last weekend, April 1st-3rd at the Moscone Center in San Francisco. As an attendee for many years, I was shocked to see how crowded the show was for the duration of the show. With Marvel making their first appearance at the show, as well as mainstays such as DC Comics, Image, and Aspen, the show definitely had a strong comic vibe. However, more than most years, especially with some of the most anticipated comic adapted movies coming out this summer, Wondercon also emphasized their entertainment presence. With Green Lantern cast members Ryan Reynolds and Blake Lively signing at the DC booth, to fan photo ops of Henry Cavill (newly cast as Superman in Zach Snyder's next project), Luke Evans, and Isabel Lucas for the new Immortals movie, and Lily Collins, Paul Bettany and Cam Gigandet promoting Priest, along with a surprise appearance from Brandon Routh joining costar Sam Huntington for Dylan Dog, this WonderCon almost felt like a pre San Diego Comic Con show. While it was definitely awesome to see the stars promoting their films, I do hope that Wonder Con can still retain it's own identity and not turn into a San Diego Comic Con part 2. And now, onto the photos!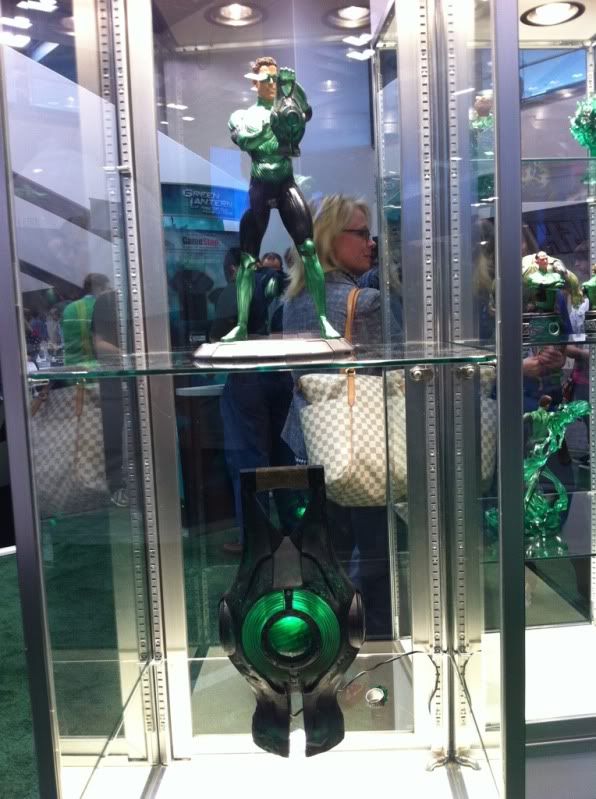 And of course, what good is a con without Cosplay? Here's some of the best ones I saw at the show:
March 4th-6th marked the first time ever in it's 9 year history that Emerald City Comic Con kicked off on a Friday. Although it was my first time at this show, I've been told wonderful things, about the myriad of artists that flooded artist alley, the mobs of fans trying to meet creators, and how this show was truly a "comic centric" type of con, and not bombarded with Hollywood studios. I am happy to report that all of those things were true. With one of the biggest artist alley's I've seen, along with truly knowledgeable fans who lined up for commissions and autographs, Emerald City Comic Con is one of the best shows I've attended. It also doesn't hurt that Seattle had gorgeous weather that weekend, and had plenty of great restaurants within walking distance to the convention center. Here's a few photos from the show: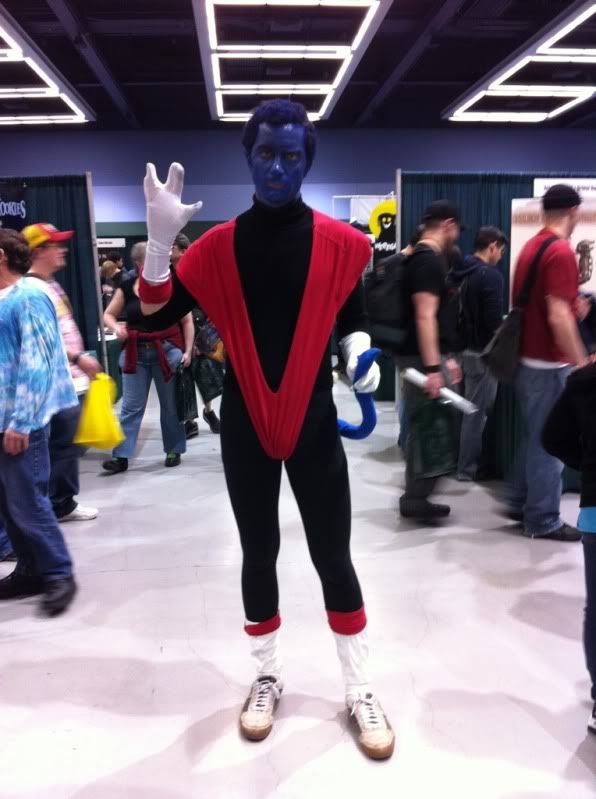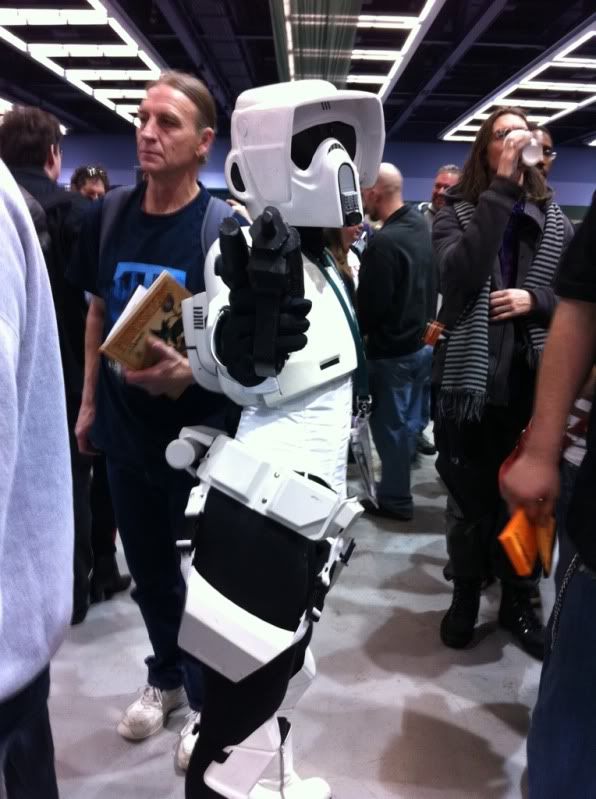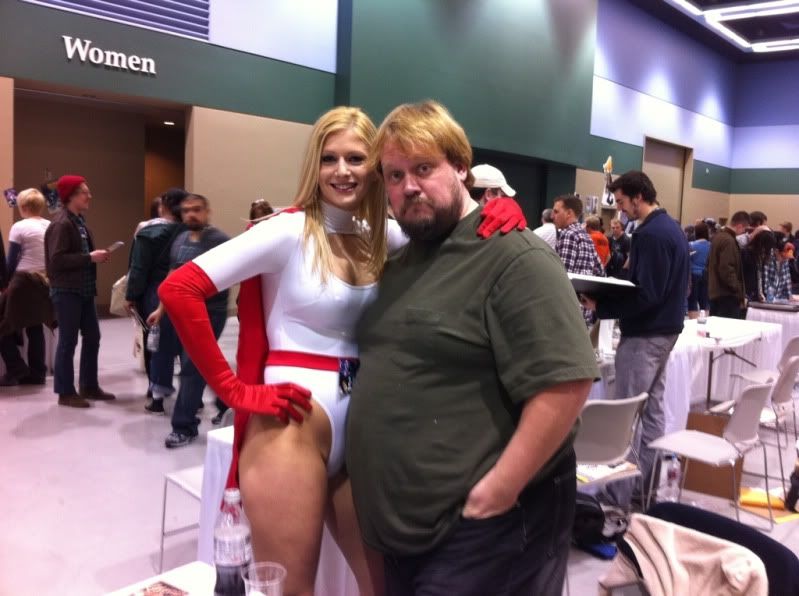 From January 8th-9th, Arizona was home to the first comic con of 2011! Brothers Jimmy and Bill Jay threw an awesome comic convention with a host of excited fans. With huge artists and writers from the comics industry, including Robert Kirkman, Jeph Loeb, Rob Liefeld, Todd McFarlane, Ryan Ottley, in addition to Jon Bernthal and Steven Yeun from the hit TV series The Walking Dead, Amazing Arizona Comic Con was a great way to start off the 2011 con season. Not only was the fan enthusiasm infectious, but the professionals also seemed to enjoy being there, greeting all the guests and signing books. Artist Alley was perpetually packed during the show, and the lines for the bigger guests never seemed to shrink. If you couldn't make it this year, and you want to see a comic con done right, make sure you come next year! Here are some pictures from the inaugural Amazing Arizona Comic Con (Special thanks to http://twitter.com/#!/gelatometti for additional photos, who reminds you to always charge your phone and cameras at shows!):
Season's greetings! Thanks to all the followers and readers we've had during the course of the year! It's been a blast reporting to you guys about the cons I go to, so you get a better sense of what's out there, and what you can hope to enjoy should you attend a certain show.
I'm very excited to attend the first big show of the upcoming year in the southwest, the Amazing Arizona Comic Con! Run by one of the best retailers in the business, Jimmy Jay, I expect nothing but the best in what looks to be a spectacular show.
With huge guests such as Robert Kirkman, Jeph Loeb, and Rob Liefeld, along with recently added comics legend Todd McFarlane, I'm excited to get some commissions and get my books autographed!  With affordable pricing on tickets, not to mention some very cool exclusive comics made especially for this show, I think this is going to be one of the better shows I'm attending this year. And I'm not even mentioning that 2 of the stars from the hit TV show, The Walking Dead, will be in attendance!
To encourage you guys to come join me, I'm offering a free contest myself! I will be giving away 3 prizes to anyone who registers from now until January 7th. Tweet @conventionscene and @AmazingComicCon a picture of a receipt of ticket purchase with the date of 12/31 or later and with the #CSContest tag.
I hope you all have a Happy New Year and hope to see you in Arizona!