LOS ANGELES FELINE RESCUE CENTER KITTY BUNGALOW HOSTS ONE-NIGHT-ONLY BENEFIT:
A CATbaret! AUGUST 4, 2013
BATTLESTAR GALACTICA ACTRESS TRICIA HELFER TO RECEIVE "CATS IN WHITE SPATS" AWARD FROM MICHAEL TRUCCO
Press Release:
Wayward cats no more! Kitty Bungalow Charm School for Wayward Cats, a local Los Angeles non-profit organization specializing in street cat rescue, is producing A CATbaret! – A One-Night Celebrity Musical Celebration of the Alluring Feline. This one-night only benefit concert is on Sunday, August 4 at 7:30pm at the historic Belasco Theater in Downtown Los Angeles. Mingle with the celebrities at a VIP after party following the event.
A CATbaret! is hosted by Fred Willard (Modern Family), who will be joined by: Chris Carmack (Nashville); Bethany Joy Lenz (Dexter; One Tree Hill); Keith David (CLOUD ATLAS); Thomas Dekker (TERMINATOR, SECRET CIRCLE, FOREVERLAND); Briana Evigan (Step Up); Ioan Gruffudd (FANTASTIC FOUR); Kelley Jakle (PITCH PERFECT); Kathryn McCormick (Step Up Revolution); Mindy Sterling (AUSTIN POWERS); Shelley Regner; (PITCH PERFECT) Olesya Rulin (HIGH SCHOOL MUSICAL); Drew Seeley (Love Struck: The Musical); and Nicole Sullivan (Mad TV). Plus celebrity choreographers Tabitha and Napoleon and the So You Think You Can Dance dancers, Dancing with the Stars and more!
A CATbaret! is a musical revue of popular cat-themed songs, showcasing music from show tunes such as Be A Lion to Elton John's classic rock Honky Cat; from the bluesy Black Cat Bone to the 60's pop hit Walking My Cat Named Dog; plus everything in between.
A highlight of the evening will be the presentation of the CATS IN WHITE SPATS Award, given to those in the entertainment field who have demonstrated commitment to animals. This year Tricia Helfer will receive the award, presented by her cast mate Michael Trucco (Barely Legal, Battlestar Galactica). A former model, Helfer's best known for her four year star-turn as "Six" on the Award-winning Syfy series BATTLESTAR GALACTICA. She'll star as "Molly Parker" in the new ABC series Killer Women reuniting with Trucco, premiering early 2014. On the film side, Helfer's credits include MEMORY with Dennis Hopper; A BEGINNER'S GUIDE TO BEGINNINGS with Harvey Keitel and Scott Caan; and OPEN HOUSE opposite Brian Geraghty and Anna Paquin.
Kitty Bungalow is doing their part to manage the homeless pet population that that finds our city shelters killing 75% of the cats entering the system. On-the-ground rescues are key to lowering this sad statistic. A CATbaret! will help raise the funds to finance the medical services and supplies it takes to have these cats complete Charm School and find loving homes or ultimately re-integrate into their colonies. On July 14, Kitty Bungalow will complete a brand-new charm school facility with first-rate socialization and examination areas for its pupils.
The cast of the WB show Arrow, including Stephen Amell, Willa Holland, and Colin Donnell spoke at Wondercon 2013, and Convention Scene's own Richard Oh was there.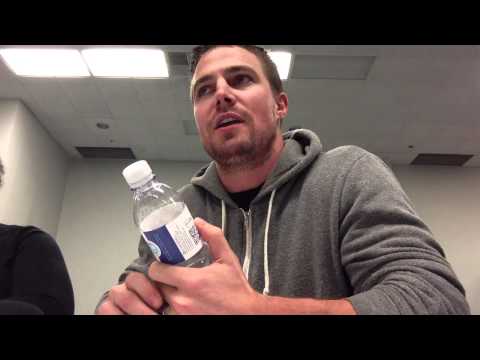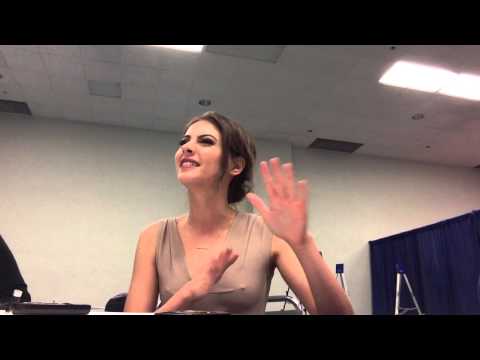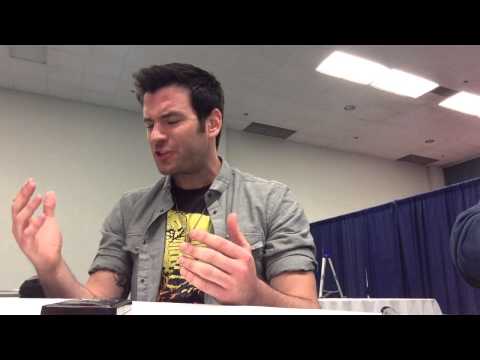 Industry legend and Superman Unchained artist Jim Lee will make a special appearance at the Amazing Las Vegas Comic Con on June 15th, 2013, along with other industry legend Stan Lee!
Other comic creators attending Amazing Las Vegas Comic Con include Batman artist Greg Capullo, Skottie Young, Humberto Ramos, Ryan Stegman, Rick Remender, Gerry Duggan, and many more! You can find out more info about the show as well as purchase tickets at their website listed below.
http://amazinglasvegascomiccon.com
The cast of the NBC show Revolution, including Daniella Alonso, Zak Orth, David Lyons, Tracy Spiridakos, Elizabeth Mitchell, Billy Burke, and co executive producer and writer on the show David Rambo spoke at Wondercon 2013, and Convention Scene's own Richard Oh was there.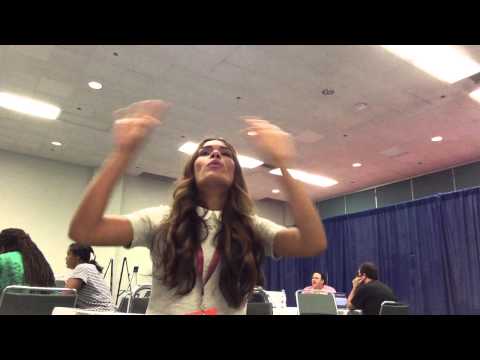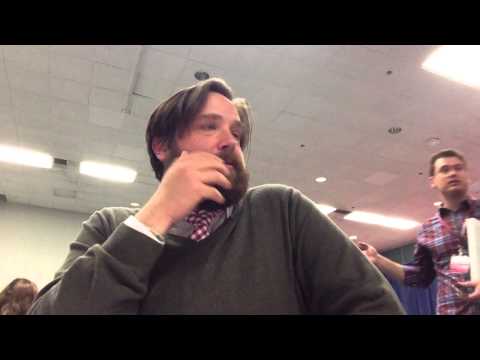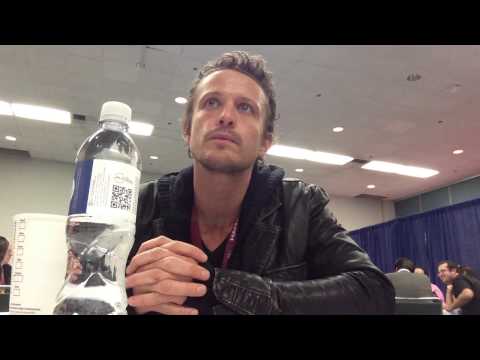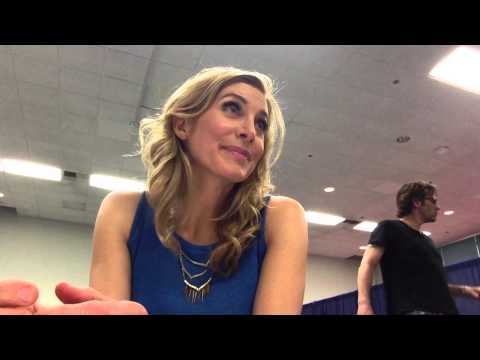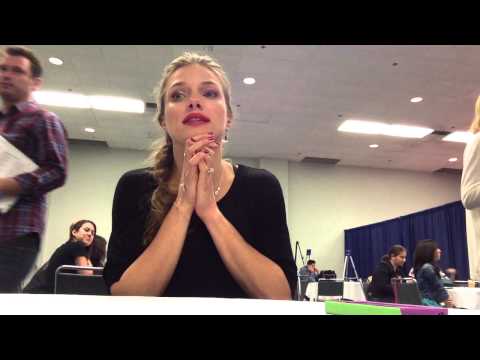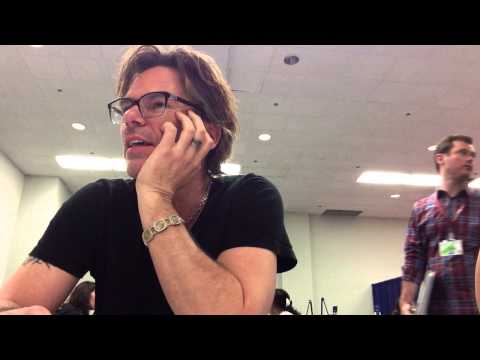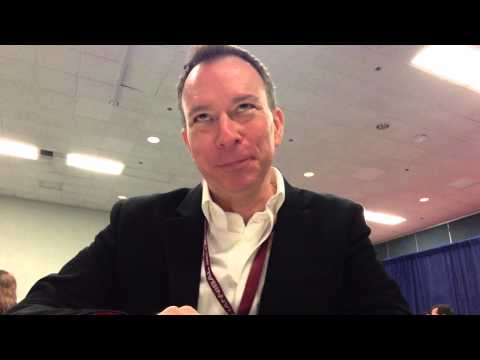 On March 29-31, 2013, Anaheim was home to Wondercon 2013! With the decision to keep Wondercon in Anaheim this year, I couldn't help but wonder if this was a permanent move. The numbers seem to support that decision, with record numbers attending the show, backing with CCI's reputation of entertaining fans with celebrities, comic book superstars, and amazing vendors! In addition, it's proximity to Disneyland is always a big plus for any guy wanting to entertain the whole family.
The show floor was bigger this year, almost replicating the 2 show floor model that ECCC used this year. Also, the huge convention center dome was used to house movie and TV stars to promote their latest works. It was definitely a well run show, and this reporter definitely had a great time talking to fans, artists, and celebrities. Wondercon definitely put on a great show, and whether it's in Anaheim or San Francisco, and I can't wait for next year!
Now, on to the amazing things I got to see at the show:
Welcome to Wondercon 2013!
My first stop: joining the long line of fans for the Wondercon exclusives of Mondo!
Ron Lim signing some Thanos related books in Artist Alley.
Jim Steranko signing some Nick Fury books at his booth.
Admiring the beautiful Arrow statue on display at the DC booth…
And then bumping into some fans on the show floor.
The awesome display at the Oblivion booth.
And a Rocketeer behind the banner posing for fans.
Shredder and Deadpool yelling and random people on the floor. Instant comedy.
Deadpool creator Rob Liefeld sketching for fans all weekend.
Kristin Kreuk posing for photographers at Wondercon for Beauty and the Beast!
A Superman fan dressed up for the premiere for Superman Unbound.
Batman rogues running amuck at Wondercon.
Scott Snyder, Jim Lee, and Alex Sinclair, signing at the DC booth at the end of the day.
Marc Silvestri sketching for fans all weekend on his birthday!
Stan Lee came by and wishing Marc a happy birthday!
An amazing Witchblade cosplayer delighting Marc and his fans!
Excited fans waiting in line for Pac Rim.
I got to meet the talented artist Ethan Castillo in the Dan Slott line! Here's a piece that was inspired by Humberto Ramos.
Dan Slott showing Scott Snyder some love at his signing.
The cast of Revolution sharing a laugh at Wondercon.
Mark Waid talking to the Boom Studios crew.
Humberto Ramos working on a commission at Wondercon.
The crowd waiting for Joss Whedon's Much Ado About Nothing panel.
Joss Whedon and the Much Ado about Nothing cast at their Sunday morning panel.
Olly Moss and Mike Mitchell signing at the Mondo booth!
The Arrow cast pose for pictures at Wondercon!
Packed house, even on Easter Sunday!
Speaking of Easter, only Wondercon can get zombie Jesus and PSY together.
And now, onto some more cosplay pictures.
Cute dogs get so much love.
Ghost Rider judging attendees.
C is for cookie (and comics)!
Yoshi and Mario hanging out on the show floor.
DOOOM!
Rocky VII?
Stay Puft Marshmallow Man!
An awesome paper Mario.
The best Guy Gardner costume I've ever seen.
One. Punch.
The coolest spot at Wonder Con.
The couples that cosplay together, stay together.
He-Man and She-Ra!
Cyclops and Jean Grey!
Spidey and Deadpool teamup!
Don't get on the list! Don't miss out on Wondercon next year!
On March 1-3, 2013, the Washington State Convention Center was home to the 10th annual Emerald City Comic Con! While I've attended the show 2 years prior, the show had undergone a massive change, particularly opening up a whole new hallway, adding to the depth of the show, as well as the serious amount of star power in their guests both in media as well as the comic world.
In terms of size alone, ECCC now seems to belong in the upper echelon of top comic conventions, trailing only SDCC, NYCC, and being on par with heavy hitter shows such as C2E2, and WonderCon. Jim Demonakos has put together a consistently solid show, and judging from the positive comments from the artists and writers that I spoke to at the show, ECCC will continue to be a great presence in the comic con circuit.
Heading into the show, I seriously underestimated the intense love of comics the fans up in the northwest have, experiencing long lines from show exclusives such as Sex # 1 and the Walking Dead Governor Special, to artist commission lines for Bruce Timm, Adi Granov, Skottie Young, Charlie Adlard, and Humberto Ramos. Going upstairs to the celebrity room, I was able to witness extremely long lines for stars such as Patrick Stewart, Christopher Lloyd, and Gillian Anderson. Overall, this show was the perfect mix of celebrities and comics one would expect from a comic convention. While SDCC is focused more on the entertainment side of it all, the love of comics was still heavily prevalent at this show, which made me happy to see so many fans line up to meet their favorite creators. I can't wait to see this show continue to grow and foster the next generation of comic fans!
And now, onto the pictures:

Welcome to ECCC!

Volunteers directing the flow of traffic.

The line anxious to get in inside the show.

Brian Posehn signing for Deadpool fans!

Mark Brooks drawing a beautiful Wonder Woman!

Mark Brooks Wonder Woman!

Mark Brooks brings his original art, including his Deadpool Gangnam Style!

Speaking of Gangnam Style, here's some horseheads!

A beautiful Castle print done by Jason Palmer!

Adi Granov drawing an amazing Iron Man at his table!

Adi Granov Iron Man!

Chris Claremont talking to fans about his time with the X-Men!

Fiona Staples sketching for Hero Initiative!

Skottie Young drawing for fans at the show!

Scott Snyder signing for eager Batman fans!

Dan Didio hanging around the DC booth!

The line to buy a copy of the Governor's Special at the start of the show!

Nothing funnier than telling people you were lining up to buy Sex in the morning.

Charlie Adlard sketching for fans!

Old school Nintendo games for sale!

Arcades out for people to play with! Nostalgia to the extreme!

Fans standing in line for Felicia Day and other celebrities!

An awesome lego display for fans to see up close and personal!

ECCC gets thumbs up!
COSPLAYERS! Cosplay was everywhere at the show, and here's some of the best ones I saw.

The lovely Jessica Nigri!

ECCC Heroes!

Constantine flanked by 2 lovely ladies!

2 Avengers with 2 Lokis.

More Avengers!

What did you say about my mom???

Gambit and Rogue!

He-Man looking bored with Skeletor.

Superman and Lex Luthor!

Boba Fett and alien warrior!

Go go Power Rangers!

Cyclops and Jean Grey!

Black Mask vs. Batman!

The girls of Gotham being interviewed at the show!

Darth Vader showing aliens who's boss.

Cable with baby Hope!

Spideys shooting webs!

Doctor Who?

Darth Maul on stilts playing the bagpipes. I couldn't even make that up if I tried.

Captain Picard and crew grabbing lunch.

Cap before the Super Soldier Serum.

Walking Dead cosplay!

The best costume of the show!

See you next year!
On November 3-4, 2012, the 4th annual Long Beach Comic and Horror Con took place at the Long Beach Convention Center. In the 3 shows prior to this one, fans usually had a star studded line up or Halloween to coincide with the show. However, with the show taking place the weekend after Halloween, and with the guest list nearly identical to last year sans two of its biggest stars in David Finch and Brandon Peterson, this year's show lacked the flair of the previous 3. In spite of this, the attendees of the show did have a good time, with a lot of families showing up to partake in the festivities, as well a lot of cosplayers recycling their Halloween costumes. While it may not have been as strong as in years past, I'm confident the show will rebound next year, and will finish the comic convention season strong. But for now, here was my view of this year's show.
And now, onto the cosplayers:
The Hard Rock casino in Las Vegas was home to the inaugural MorrisonCon on September 29-30, 2012. Going in, I had no idea what to expect from this show. I knew that 10 of the biggest names were special guests, including Grant Morrison, frequent collaborators Frank Quitely, Darick Robertson, and Chris Burnham, along with comic superstars Robert Kirkman, Jim Lee, Jason Aaron, Jonathan Hickman, and Gerard Way. Also invited were Guardians of the Galaxy director James Gunn, Chronicle writer Max Landis, and musical guests Jimmy Urine and Akira the Don.
The energy of the crowd was palpable the minute I set foot in the main room. James Sime, the founder of Isotope Comics, stirred up the crowd with frenetic energy, setting up an introduction to Grant Morrison, who immediately proceeded to introduce Chris Burnham and Frank Quitely, and went straight into talking about upcoming artwork with their respective projects. It was fascinating to see the thought processes of the artists, and how they each interpreted Grant's scripts and how it translated on to a page. Shortly after, Darick Robertson also joined the trio, and gave his take on working with Grant.
The next panel involved Jonathan Hickman (Fantastic Four), JH Williams (Batwoman), Jason Aaron (Wolverine and the X-Men, Avengers vs. X-Men), Robert Kirkman (Walking Dead, Invincible), and Grant Morrison talking about the comic book writing process. From talking about approach to plotting out storylines, to being aware of page turns for reader shock value, to working with different artists and how they might interact with different story tellers, it was a fantastic panel to gain insight from 5 of the biggest writers in comics today.
And since you can't have comics without art, the following panel featured Chris Burnham, Frank Quitely, JH Williams III, Darick Robertson, and Jim Lee. The artists talked about influences, how they go about laying out pages, to new artists in comics that they personally enjoy. And of course, you can't have an artist panel without art. Each artist chose a random guest's sketchbook to draw in, and it was awesome to see them sketch away.
After an hour lunch break, the show continued with a musical based panel, featuring Akira the Don, Gerard Way, Darick Robertson, Grant Morrison, JH Williams III, and Jimmy Urine. It was awesome to see the panelists talk about how music was so intertwined in to their comics, from Gerard Way talking about listening to Tarantula by the Smashing Pumpkins while scripting an entire issue of Umbrella Academy, to the first concerts they've all attended, to an improptu performance of I Wanna Hold Your Hand by Darick, Grant and Akira which brought the crowd to their feet.
The last panel of the show for me was the movie panel, featuring Max Landis, James Gunn, Darick Robertson, and Grant Morrison. Although the panel did get sidetracked at times, it was awesome to see James Gunn and Max Landis debating whether Chronicle was a superhero film and what defines a super hero, as well as Landis arguing with Darick Robertson on what he felt was a huge flaw of The Boys.
On top of these amazing panels, there was also creator signings, where you actually had a reserved spot for a specific writer or artist, and you actually got to talk with them for more than the 10 seconds you're usually alotted at usual cons. That to me was one THE highlight of the show, and I felt it was completely awesome that the artists and writers would embrace the idea, and enjoyed interacting with fans in a more intimate setting.
This show was definitely a one of a kind experience, and I believe is something all comic fans should definitely try attending once in their lifetime. If you ever wanted an comics show that was purely comics based, this is it. With rumors that this show could come back in the future, I'd definitely keep my eye out when tickets go on sale.
On September 15-16, 2012, Los Angeles was home to Stan Lee's Comikaze Expo, the joint venture between the successful Comikaze Expo from the previous year, and the legendary Marvel creator. Following an unexpected but successful show in 2011, I had a feeling that Stan's involvement would only heighten publicity and draw more fans, and I was happy to see the massive crowds that surrounded the Convention Center on that Saturday morning.
I'm not sure how to attribute Comikaze's success in a LA market that has seen repeated attempts at a comic convention in downtown met with constant failure, but co-founder Regina Carpinelli utilized social media to its fullest in spreading the word about the show. From Livingsocial deals to advertisements in the paper, to spreading the words in schools to attract kids and twitter, Carpinelli's efforts were met with a record number crowds in their sophomore show.
The show itself was a lot bigger than its inaugural year. Moving from the underground parking lot to the main floor, the show was definitely more spacious. With artist alley scattered throughout the floor, plenty of space for vendors, along with a huge stage for Q and A's from special guests and even a huge space towards the back for a zombie obstacle course, Stan Lee's Comikaze Expo had something for everyone. With the amazing progress from year 1 to year 2, I can only see a bright future ahead for Comikaze. In time, I can see it perhaps becoming one of the premiere comic cons in the US. And now, here are some pics from this year's show!
And what good is a comic convention without some great cosplay? Here's some of my favorites from the show.
In honor of being the number 1 movie in America, here's a look back at the interviews conducted with the cast of Resident Evil: Retribution from Comic Con!