On November 1st-3rd, 2013, the Los Angeles Convention Center was home to Stan Lee's Comikaze Expo! After an extremely successful first year, the guest list was even better, the show moved from the parking lot to the main floor, and even added an extra day to maximize the con! Although it was primed to be better than ever, the show this year was a bit flat compared to the previous year.
The show floor seemed a bit out of sorts, with artist alley scattered all over the place, and it lacked the charm of the first show. Friday also didn't seem to work out for the expo, as it was mostly empty. The crowds were definitely better during the weekend, but still lacked the excitement of the inaugural show. It was still a good show, with some cool panels and some great guests, but I think the appeal with the groupon deal last year was a huge part in why families flocked to the show. And I think Friday isn't necessary in LA, especially when people have to battle Friday and Laker game traffic. I'm looking forward to next year's Comikaze to get better as they adjust to the growing pains of a new show, and know that the best is yet to come!
Now, on to some photos!
Welcome to Comikaze 2013!
What good is Stan Lee's Comikaze Expo, without the man himself? Here he is signing autographs!
"
A shot of the special stage reserved for the main panel!
"
Have you seen Eee vah?
"
An awesome Masters of the Universe display!
"
The Aspen booth set up and ready to go!
"
Nerd Machine representing at Comikaze!
"
One of the best exhibits at Comikaze. Old school arcades and video games!
"
Fan favorite artist Marc Silvestri interacting and signing for fans.
" alt="" />
Spiderman artist Humberto Ramos drawing one of his many commissions during the show!
"
Who you gonna call He-Man?
"
Ecto 1 was the coolest car on display….
"
… Or was it???
"
Thor and Iron Man 2 exhibits!
"
Along with Iron Man armors from all 3 movies!
"
If you're tired, take a seat next to Iron Man!
"
Artist Noa drawing live at Comikaze!
"
Comic Book Men strike a pose! A never ending line all show!
"
John Romita Jr. greeting his long line of fans!
"
But not long as the line for Bruce Campbell!
And now, onto some cosplay pics!
"
So shiny.
"
WHERE IS THE PRINCESS???
"
Awesome dark helmet.
"
Battle of the Planets!
"
Amazing Poison Ivy and Harley Quinn!
"
Go go Power Rangers!
"
Game Over.
"
April O'Neill posing with the TMNT book from IDW!
"
Links Unite!
"
Where's Bebop?
"
You have failed this city!
"
Six shooter.
"
Got a light?
"
Are we in the new movies?
"
Pretty awesome Wolverine and Rogue!
"
Cutest cosplayers of the show!
"
The best costumes of Comikaze!
"
Stay classy Los Angeles! See you next year!
Last Sunday, August 4th, Kitty Bungalow Home for Wayward Cats held their 3rd annual CATbaret fundraiser event at the Belasco theater, with Battlestar Galactica star Tricia Helfer being honored for her role in animal advocacy. With performances by Fred Willard, Bethany Joy Lenz, Keith David, Nicole Sullivan, Kelley Jakle, Shelley Regner, and more, the talented cast brought laughter and applause from the audience, as well as bringing awareness to Kitty Bungalow's mission of making Los Angeles a No Kill state for all animals. (photo credits: David Welch/Video credits:Elena Moscatt)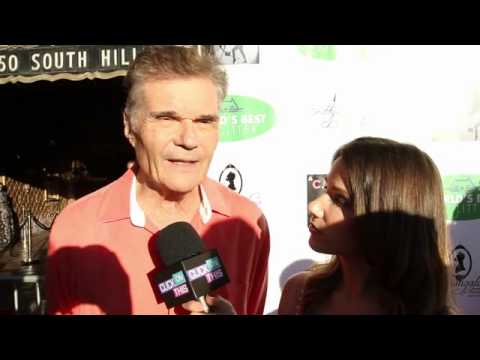 The cast of the new ABC series Once Upon A Time In Wonderland, including stars Sophie Lowe ('Alice'), Michael Socha ('Knave of Hearts'), Peter Gadiot ('Cyrus'), Emma Rigby ('The Red Queen'), Naveen Andrews ('Jafar'), and Executive Producer Zack Estrin spoke at SDCC 2013, and Convention Scene's own Richard Oh was there.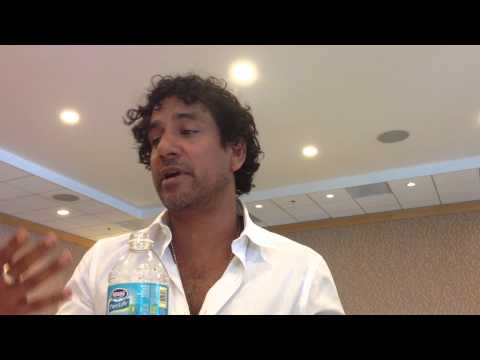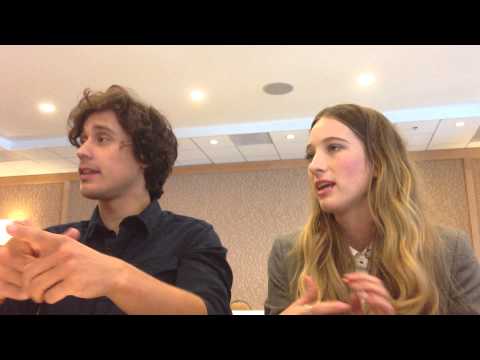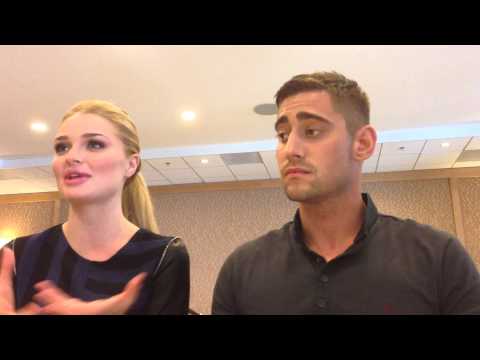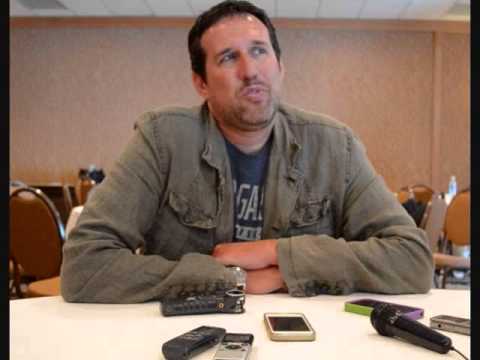 The cast of the hit ABC series Once Upon A Time, including stars Lana Parrilla, Michael Raymond-James, Colin O'Donoghue, Jennifer Morrison, Ginnifer Goodwin, Robert Carlyle, along with executive producers Edward Kitsis and Adam Horowitz spoke at SDCC 2013, and Convention Scene's own Richard Oh was there.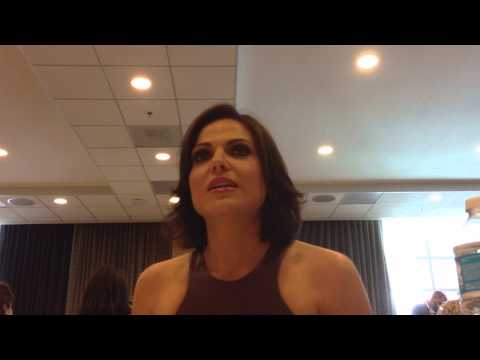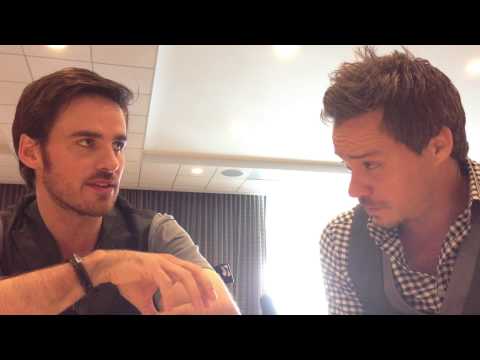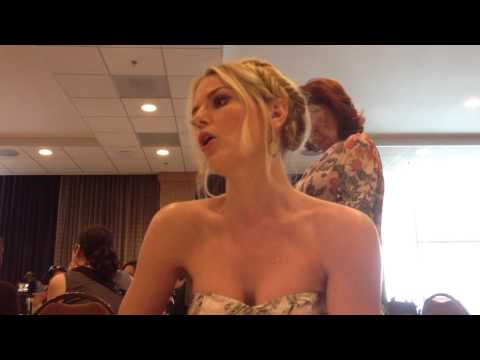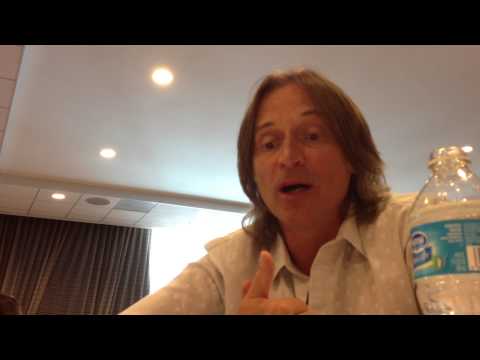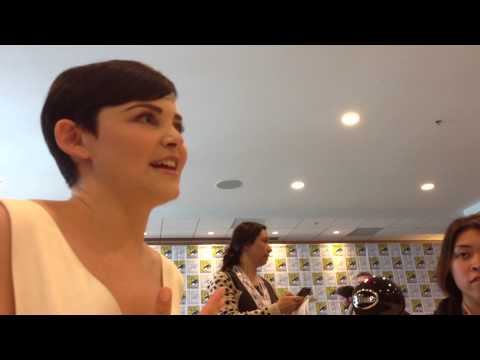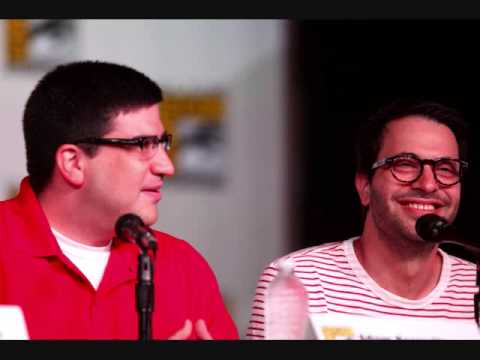 Beauty and the Beast by Andy Park.
The cast of the CW hit show Beauty and the Beast, including stars Kristin Kreuk and Jay Ryan, along with executive producers Jennifer Levin and Sherri Cooper spoke at SDCC 2013, and Convention Scene's own Richard Oh was there.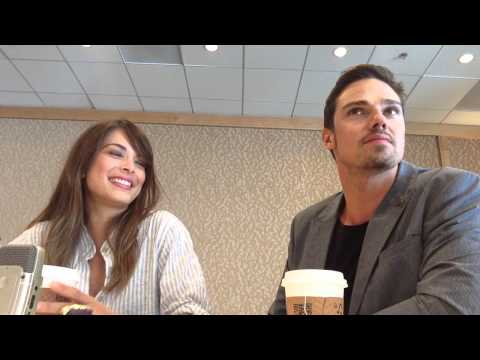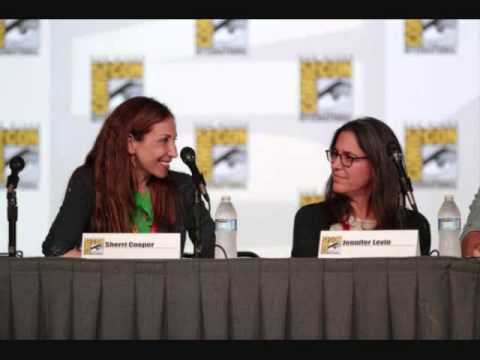 A picture from Walking Dead Season 4 Episode 1. (Photo taken by Gene Page)
The cast of the AMC hit show The Walking Dead, including Andrew Lincoln, Norman Reedus, Steven Yeun, Lauren Cohan, Danai Gurira, David Morrissey, Chad Coleman, Scott Wilson, Executive Producer and Showrunner Scott Gimple, Executive Producer Gale Anne Hurd, Executive Producer Robert Kirkman, Executive Producer David Alpert and Executive Producer and Special Effects Make-up Supervisor Greg Nicotero spoke at SDCC 2013, and Convention Scene's own Richard Oh was there.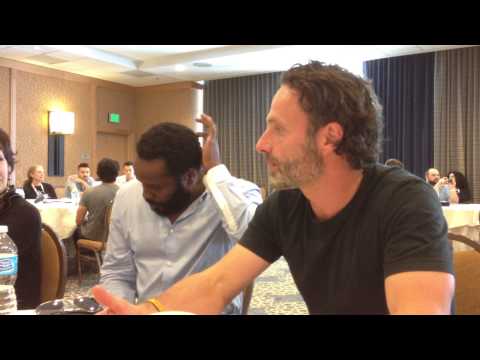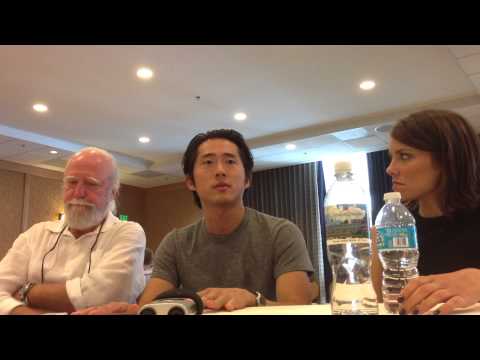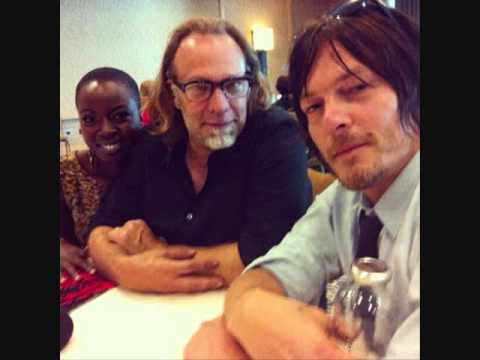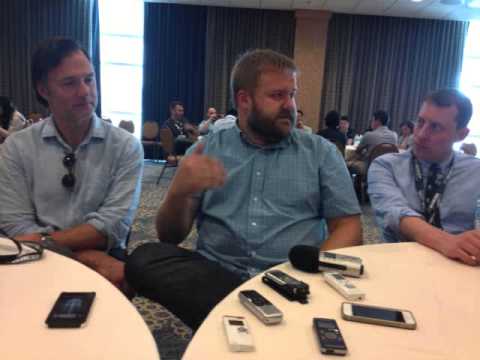 LOS ANGELES FELINE RESCUE CENTER KITTY BUNGALOW HOSTS ONE-NIGHT-ONLY BENEFIT:
A CATbaret! AUGUST 4, 2013
BATTLESTAR GALACTICA ACTRESS TRICIA HELFER TO RECEIVE "CATS IN WHITE SPATS" AWARD FROM MICHAEL TRUCCO
Press Release:
Wayward cats no more! Kitty Bungalow Charm School for Wayward Cats, a local Los Angeles non-profit organization specializing in street cat rescue, is producing A CATbaret! – A One-Night Celebrity Musical Celebration of the Alluring Feline. This one-night only benefit concert is on Sunday, August 4 at 7:30pm at the historic Belasco Theater in Downtown Los Angeles. Mingle with the celebrities at a VIP after party following the event.
A CATbaret! is hosted by Fred Willard (Modern Family), who will be joined by: Chris Carmack (Nashville); Bethany Joy Lenz (Dexter; One Tree Hill); Keith David (CLOUD ATLAS); Thomas Dekker (TERMINATOR, SECRET CIRCLE, FOREVERLAND); Briana Evigan (Step Up); Ioan Gruffudd (FANTASTIC FOUR); Kelley Jakle (PITCH PERFECT); Kathryn McCormick (Step Up Revolution); Mindy Sterling (AUSTIN POWERS); Shelley Regner; (PITCH PERFECT) Olesya Rulin (HIGH SCHOOL MUSICAL); Drew Seeley (Love Struck: The Musical); and Nicole Sullivan (Mad TV). Plus celebrity choreographers Tabitha and Napoleon and the So You Think You Can Dance dancers, Dancing with the Stars and more!
A CATbaret! is a musical revue of popular cat-themed songs, showcasing music from show tunes such as Be A Lion to Elton John's classic rock Honky Cat; from the bluesy Black Cat Bone to the 60's pop hit Walking My Cat Named Dog; plus everything in between.
A highlight of the evening will be the presentation of the CATS IN WHITE SPATS Award, given to those in the entertainment field who have demonstrated commitment to animals. This year Tricia Helfer will receive the award, presented by her cast mate Michael Trucco (Barely Legal, Battlestar Galactica). A former model, Helfer's best known for her four year star-turn as "Six" on the Award-winning Syfy series BATTLESTAR GALACTICA. She'll star as "Molly Parker" in the new ABC series Killer Women reuniting with Trucco, premiering early 2014. On the film side, Helfer's credits include MEMORY with Dennis Hopper; A BEGINNER'S GUIDE TO BEGINNINGS with Harvey Keitel and Scott Caan; and OPEN HOUSE opposite Brian Geraghty and Anna Paquin.
Kitty Bungalow is doing their part to manage the homeless pet population that that finds our city shelters killing 75% of the cats entering the system. On-the-ground rescues are key to lowering this sad statistic. A CATbaret! will help raise the funds to finance the medical services and supplies it takes to have these cats complete Charm School and find loving homes or ultimately re-integrate into their colonies. On July 14, Kitty Bungalow will complete a brand-new charm school facility with first-rate socialization and examination areas for its pupils.
The cast of the WB show Arrow, including Stephen Amell, Willa Holland, and Colin Donnell spoke at Wondercon 2013, and Convention Scene's own Richard Oh was there.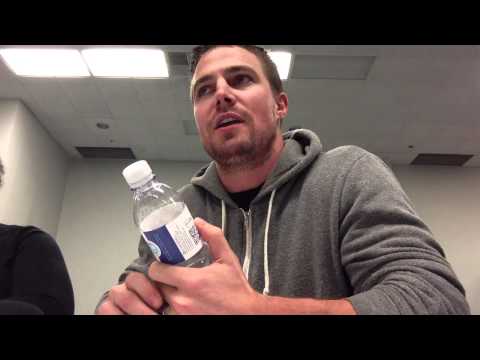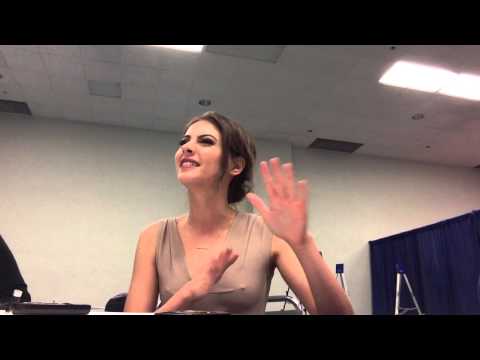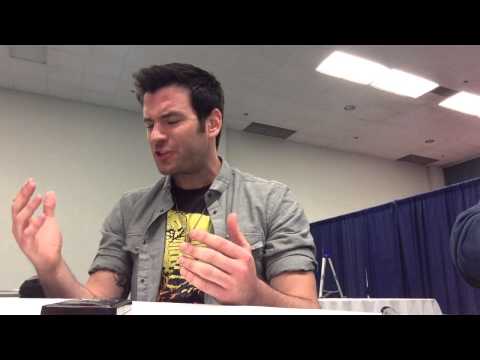 Industry legend and Superman Unchained artist Jim Lee will make a special appearance at the Amazing Las Vegas Comic Con on June 15th, 2013, along with other industry legend Stan Lee!
Other comic creators attending Amazing Las Vegas Comic Con include Batman artist Greg Capullo, Skottie Young, Humberto Ramos, Ryan Stegman, Rick Remender, Gerry Duggan, and many more! You can find out more info about the show as well as purchase tickets at their website listed below.
http://amazinglasvegascomiccon.com
The cast of the NBC show Revolution, including Daniella Alonso, Zak Orth, David Lyons, Tracy Spiridakos, Elizabeth Mitchell, Billy Burke, and co executive producer and writer on the show David Rambo spoke at Wondercon 2013, and Convention Scene's own Richard Oh was there.