Press Release:
BOOKCON ANNOUNCES SPECIAL ALL-STAR KICKOFF EVENT FEATURING JASON BATEMAN, TINA FEY, DIRECTOR SHAWN LEVY, AND WRITER JONATHAN TROPPER
Panel Discussion and Sneak Peek of Upcoming Feature Film Release "This Is Where I Leave You" on Friday, May 30th Sets the Stage for Highly Anticipated Consumer Book Event
NORWALK, CT – April 8, 2014 – Hot on the heels of its recent announcement of BookCon, a one-of-a-kind interactive consumer book event, ReedPOP, the world's largest producer of pop culture events, announces a star-studded kickoff celebration to usher in the show.  Exemplifying the show's mission of giving fans an experience where books and pop culture collide, ReedPOP will host a special panel and sneak peek of the upcoming film adaptation of Jonathan Tropper's bestselling book This Is Where I Leave You. The panel discussion will feature two of the stars of the film, Jason Bateman and Tina Fey, along with director Shawn Levy, and Tropper, who also wrote the screenplay, based on his novel. It will be followed by an exclusive Happy Hour to celebrate the debut of BookCon which will feature access to a number of top authors, giving fans the ultimate interactive experience.  The limited access BookCon kickoff event will happen on the eve of BookCon on May 30th at the Special Events Hall in the Javits Center.
The all-star BookCon kickoff event was created as a window into the type of events that BookCon will offer attendees.  The day-long event is crafted for creative-minded, passionate book fans in the publishing capital of the world.  Every aspect of the show is thoughtfully designed to appeal to the modern-day book lover with an appreciation for broader pop-culture and where these worlds intersect. By bridging the world of film and literature, the panel is a prime example of the mission for this consumer event and will usher in more exciting events and panels soon to be announced.
The hour-long panel, moderated by Entertainment Weekly's Anthony Breznican, will start at 4:00 PM. A limited number of tickets for the BookCon kickoff event will be available for all those who purchase BookCon and BEA tickets for an additional $10. ReedPOP will also offer tickets as part of a VIP package that will include special artwork, a signed copy of This Is Where I Leave You, First Access to seating, access to BookCon on Saturday, and more.
"This is exactly the type of event that embodies what BookCon is all about and sets the tone in a truly impactful way," said ReedPOP's Global Senior Vice President, Lance Fensterman.  "This is our way of celebrating the debut of BookCon and giving fans a unique experience that will carry into the following day."
Announcement of the kickoff event follows ReedPOP's recent news of BookCon and its lineup of feature headliners including Amy Poehler, Martin Short, John Grisham, R.L. Stine, Stan Lee, Cary Elwes, Cassandra Clare, and Maggie Stiefvater.
Jonathan Tropper says: "This Is Where I Leave You was launched at BEA five years ago, so returning now to introduce the movie for the first time is a fitting and deeply satisfying way to celebrate the adaptation."
Additional exciting details about BookCon exhibitors, talent, and sponsors will be revealed in the coming weeks. For more information and to purchase tickets, please visit www.TheBookCon.com or BookCon's social media pages (Facebook, Twitter & Instagram).
ABOUT "THIS IS WHERE I LEAVE YOU" 
The dramatic comedy "This is Where I Leave You" is directed by Shawn Levy, and based on the hilarious and poignant bestselling novel by Tropper.  It features a starring ensemble cast including Golden Globe winner Jason Bateman ("Arrested Development"); Golden Globe and Emmy Award winner Tina Fey ("30 Rock"); and two-time Oscar® winner, multiple Golden Globe honoree and 2013 Emmy Award nominee Jane Fonda ("Klute," "Coming Home," HBO's "The Newsroom").
When their father passes away, four grown siblings, bruised and banged up by their respective adult lives, are forced to return to their childhood home and live under the same roof together for a week, along with their over-sharing mother and an assortment of spouses, exes and might-have-beens.  Confronting their history and the frayed states of their relationships among the people who know and love them best, they ultimately reconnect in hysterical and emotionally affecting ways amid the chaos, humor, heartache and redemption that only families can provide–driving us insane even as they remind us of our truest, and often best, selves.
Shawn Levy, who helmed the blockbuster "Night at the Museum" films, as well as "Date Night" and "Real Steel," directs from a screenplay by Jonathan Tropper.
The film also stars Adam Driver (HBO's "Girls"), Rose Byrne ("Bridesmaids," "X-Men: First Class"), Corey Stoll ("House of Cards," "Midnight in Paris"), Kathryn Hahn (NBC's "Parks and Recreation").
"This is Where I Leave You" is produced by Paula Weinstein ("The Perfect Storm," HBO's "Recount") Shawn Levy, and Jeffrey Levine ("The Family Man").  Mary McLaglen ("Real Steel," "The Proposal") and Jonathan Tropper serve as executive producers.  The creative filmmaking team includes director of photography Terry Stacey ("Safe Haven," "50/50″), production designer Ford Wheeler ("Rachel Getting Married"), editor Dean Zimmerman ("Real Steel") and costume designer Susan Lyall ("RED").   The music is by Oscar&reg-winning composer Michael Giacchino ("Up").
Warner Bros. Pictures presents a Spring Creek Production, a 21 Laps Production, a Shawn Levy Film: "This is Where I Leave You," opening September 12, 2014.  It will be distributed worldwide by Warner Bros. Pictures, a Warner Bros. Entertainment company.
ABOUT REEDPOP
ReedPOP is a boutique group within Reed Exhibitions, which is exclusively devoted to organizing events, launching and acquiring new shows, and partnering with premium brands in the pop culture arena. ReedPOP is dedicated to producing celebrations of popular culture throughout the world that transcend ordinary events by providing unique access and dynamic personal experiences for consumers and fans. The ReedPOP portfolio includes: New York Comic Con (NYCC), Chicago Comic & Entertainment Expo (C2E2), Penny Arcade Expo (PAX) Prime, East and Australia, Star Wars Celebration, Special Edition: NYC,  Oz Comic-Con and the UFC Fan Expo. In 2013 ReedPOP (has) added Star Wars Celebration Europe and PAX Australia to its rapidly expanding portfolio of international events. The staff at ReedPOP is a fan based group of professionals producing shows for other fans, thus making them uniquely qualified to service those with whom they share a common passion. ReedPOP is focused on bringing its expertise and knowledge to world communities in North America, South America, Europe, and Asia/Pacific (including Australia). (www.reedpop.com)
ABOUT BOOKEXPO AMERICA
BookExpo America (BEA) is North America's largest gathering of book trade professionals attracting an international audience. The event is widely known as an ideal place for content creators, media, booksellers, rights professionals, and movie and television executives to meet new authors, discover new books, learn about trends shaping the book industry, and network with those who have a passion for books and reading. BEA is foremost a gathering place for creative writers and thinkers and the commerce they create. It is recognized for the media attention it brings to upcoming books as well as for the notable authors it attracts to the convention itself.
BEA is organized with the support of association partners including the Association of American Publishers (AAP) and the American Booksellers Association (ABA).
Press Release:
Shinichi "Nabeshin" Watanabe coming to Con+Alt+Delete
Rosemont, Illinois - Famed and beloved anime director Shinichi "Nabeshin" Watanabe will be coming to Con+Alt+Delete 2014 at the Hyatt Regency O'hare.
Shinichi Watanabe (aka "Nabeshin") is known to anime fans as a larger-than-life, iconic figure with an outrageous sense of humor. He directed the comedy anime series Excel Saga, Nerima Daikon Brothers, and Puni Puni Poemy, which feature frenetic pacing and appearances by his animated alter ego, a mysterious, recurring character with an afro and distinctive outfit who is tangential to the story. Nabeshin has also served as series director for The Wallflower and Tenchi Muyo! GXP, and he can be found in these series as well, in cameo or supporting roles.
Nabeshin has been quoted as saying that he places great importance in making viewers laugh. Stating that he values laughter as much as tears, his preference is to motivate viewers to have fun and enjoy a show. He reasons that his success stems from provoking the same, strong emotional investment—in a humorous way—as a traditional, sentimental story does.
Nabeshin has also written lyrics for the opening songs of Excel Saga and Tenchi Muyo! GXP, and has served as storyboarder and episode director for a variety of other anime series. Nabeshin will be doing numerous panels at the convention, including "Friday Night in Tokyo (18+)", "Q&A with Nabeshin's Afro," and more! For more, visit http://conaltdelete.com/guests.
About Con+Alt+Delete
Con+Alt+Delete is an annual anime convention in Chicago, Illinois! C+A+D this year is happening December 19-21, 2014 at the Hyatt Regency O'hare. Fans can join hundreds of other anime fans in events filled with cosplay, and fun. Join us if you love Hetalia, Fullmetal Alchemist, Dragon Ball Z, Yu-Gi-Oh, Lolita Fashion, Homestuck, My Little Pony, sci-fi, or video games. We encourage you to attend in your favorite cosplay costume and join us in celebrating everything that nerds and geeks enjoy. For more info, visit http://conaltdelete.com/
Press Release:
NBM Announces MoCCA Arts Festival Debuts and Signing Schedule
This weekend, April 6th & 7th, NBM Publishing once again heads to the MoCCA Arts Festival and we are happy to have attending both Jesse Lonergan, who will be appearing to promote the debut of his new book, the coming of age story All Star, and Ted Rall who will be signing copies of the new edition of his book, SILK ROAD TO RUIN: Why Central Asia Is The Next Middle East.

About All Star
Set at the end of the school year in 1998 when Mark McGwire is racing Sammy Sosa to break the home run record, Bill Clinton is being questioned about a White House intern named Monica Lewinsky, and Semisonic's 'Closing Time' is on top of the charts, Carl Carter is leading the Elizabeth Monarchs of rural Vermont to the state championship in his senior year.
A full scholarship to the University of Maine is waiting for him, and everyone says he has a shot at the pros.
He's so good he can do whatever he wants.
Until he makes one very arrogant mistake.
About SILK ROAD TO RUIN: Why Central Asia Is The Next Middle East – 2nd Ed.
Part graphic novel travelog, part tongue-in-cheek travel guide, here are the adventures of caustic cartoonist Rall in the wild and wooly central Asian countries, a powder keg sitting on tomorrow's oil . . .
Combining articles with comic chapters relating his experiences retracing the old legendary Silk Road starting with the sublime history of China and ending in the absurdity of the petty dictatorships of the Stans where Rall had the temerity–or was it the blustery stupidity?–to go back, including once with a group of listeners to his radio show, on a dare. It's exotic adventure, satire and a fun way to find out more about a part of the world that looms in importance with its immense reserves of oil . . .

Signing Schedule – Tables B6, B7

Both Jesse and Ted will be appearing at the NBM Booth throughout the weekend.
Saturday, April 6th:

Jesse Lonergan 11:30-1:00    

Ted Rall 1:00-3:00    

Jesse Lonergan 3:00-5:00 
Sunday, April 7th:     

Ted Rall 1:00-3:00    

Jesse Lonergan 3:00-5:00 
Be sure to follow @nbmpub on Twitter.  So come on by, meet some cool folks and celebrate comics!
Press Release:
DOCTOR WHO'S PAUL MCGANN COMING TO CINCINNATI: TIME LORD ATTENDING 2014 CINCINNATI COMIC EXPO
"Doctor Who" fans of all ages are getting excited with the announcement that veteran English actor Paul McGann will be in attendance for the 2014 Cincinnati Comic Expo being held this September at the Duke Energy Convention Center. There, the star will be interacting with local fans, taking photos, signing autographs and answering questions as part of a panel discussion.
Paul McGann is best known for playing the eighth incarnation of the beloved time traveling alien adventurer, the Doctor, in the 1996 television film "Doctor Who,"a role he reprised in 72 audio dramas and the recent 2013 mini-episode "The Night of the Doctor". McGann is still a regular face on British television where he has appeared in major roles on the programs "Luther," "Jonathan Creek," and "Waking The Dead." The actor has also appeared in a variety of films over his lengthy career including parts in "My Kingdom," "Alien 3,"and "Queen of the Damned."
First airing in 1963, the BBC series "Doctor Who" is recognized by Guinness World Records as the world's longest-running science fiction television show. Since its relaunch in 2005 the series has brought in an entire new generation of devout young fans and is still recognized as a world-wide cult television phenomenon. The announcement of Paul's participation has met with an enthusiastic response from not only local fans but also other guests coming to Cincinnati as part of the Expo. This includes artist Patrick Baumgardner who has done promotional work for the Dr Who Fan Club of America. Patrick, who has already met several of the other actors who played the seminal time traveler, explains why he is so eager to meet Paul McGann, "For me he is one of the elite actors who was able to capture the soul of the Doctor and make it his own…..on a fan note, I'm soooooo excited."
Mr. McGann is just the latest celebrity confirmed to be attending this year's convention. He is joining a roster of special guests that already includes beloved actor and television personality Lou Ferrigno, Dave Prowse and Peter Mayhew from the "Star Wars" film series, John Rhys Davies who is best known for his roles in the "Indiana Jones" and "Lord of the Rings"franchises, and Jewel Staite from the cult hit television program "Firefly." Many more guest announcements are expected in advance of the 2014 Cincinnati Comic Book Expo.
About Cincinnati Comic Expo
The Cincinnati Comic Expo has been entertaining thousands of fans since 2010 with an annual show celebrating all periods and genres of pop culture with an emphasis on comics. The 2014 Cincinnati Comic Expo will be held from Friday, September 19, through Sunday, September 21, at the Duke Energy Convention Center. Tickets vary in price and are available to purchase online. More information on events and exhibitors attending the show can be found at www.cincinnaticomicexpo.com
Press Release:
FAN EXPO VANCOUVER™ GATHERS GEEKS AND SUPERHEROES
Freddy Krueger to The Walking Dead alum added to the star-studded line-up
Vancouver, BC (March 19, 2014) – FAN EXPO Vancouver™ will mark its third year by delivering a fan-tastic Easter Break escape for geeks and superheroes of all ages. The celebration of comics, sci-fi, horror, anime, and gaming returns April 18-20, 2014 at the Vancouver Convention Centre.
In the wise words of Jedi Master Yoda "Do or do not, there is no try." At FAN EXPO Vancouver™ fans can 'do' it all: Q&A's with celebrities and industry pros, sketch duels, photos opportunities with the entire Star Wars 501st Legion crew, retail and exhibitor areas bursting with rare comics and collectibles to the latest nerd-wear and tech-gear, and gatherings of fellow minded superheroes in and out of disguise (Batman or Bunny costume optional).
"FAN EXPO is the perfect playground for pop culture fans of all ages and this year we made it bigger for Vancouver fans," says FAN EXPO HQ President, Steve Menzie. "We added 50% more space and a third day so our fans can enjoy even more of the fandom they are so passionate about."
FAN EXPO VANCOUVER™ GUESTS INCLUDE:
KARL URBAN (Almost Human; Star Trek)
STEVEN YEUN (The Walking Dead)
BRUCE CAMPBELL (Army of Darkness; Evil Dead)
ROBERT ENGLUND (A Nightmare on Elm Street)
STEPHEN AMELL (Star of Arrow)
ELIZA DUSHKU (Angel; Buffy the Vampire Slayer; Dollhouse)
GIANCARLO ESPOSITO (Breaking Bad; Revolution)
RAY PARK (G.I. Joe; Star Wars Episode I)
CHARISMA CARPENTER (Angel; Buffy the Vampire Slayer)
JON HEDER (Napoleon Dynamite; Blades of Glory)
MICHAEL ROSENBAUM (Smallville)
BRUCE BOXLEITNER (Babylon 5; Tron)
JOHN DE LANCIE (Star Trek: The Next Generation)
MORENA BACCARIN (Serenity/Firefly; Homeland)
TOM FELTON (Harry Potter)
BILLY BOYD (Lord of the Rings)
For the complete list of guests, info and tickets, visit our website at http://jivecommunications.us5.list-manage1.com/track/click?u=2f3e3a68691554962f3e63fb8&id=d9ccc6a1d5&e=28ad5431a1
FAN EXPO Vancouver™ is a comics, sci-fi, horror, anime, and gaming event featuring exciting family-friendly activities. 2014 Celebrity Guests include Karl Urban (Star Trek), Steven Yeun (The Walking Dead), Bruce Campbell (Army of Darkness), Stephen Amell (Arrow), Robert Englund (Nightmare on Elm Street), and Giancarlo Esposito (Breaking Bad), and more! FAN EXPO Vancouver™ is now a three-day pop culture extravaganza April 18-20, 2014 at the Vancouver Convention Centre, Vancouver, BC.
FAN EXPO HQ is the largest entertainment convention group in the country and one of the largest in the world. Collectively it hosts almost 250,000 fans annually at FAN EXPO Canada™, FAN EXPO Vancouver™, FAN EXPO Regina™; Toronto ComiCon, Dallas Comic Con, Dallas Sci-Fi Expo, and Dallas Fan Days presented by FAN EXPO.
Press Release:
Marvel Comics & Wizard World Reveal 'Wolverine And The X-Men #1′ Exclusive Variant Cover By David Mack For St. Louis Comic Con
VIP Attendees Receive Free Copy, April 4-6; Continues Year-long Series In Which Marvel Will Offer Exclusive Books At All 16 Wizard World Shows
NEW YORK, March 3, 2014 – Marvel Comics and Wizard World, Inc. (OTCBB: WIZD) today revealed the latest edition of its 2014 series of exclusive variant covers of the best Marvel titles with the unveiling of Wolverine And The X-Men #1, drawn by New York Times Best Selling author and artist David Mack. VIP attendees at Wizard World St. Louis Comic Con, April 4-6 at America's Center, will receive a free copy of the limited-edition book at registration.
Mack is scheduled to be on site at the event to sign copies (autograph fees may apply). Leading professional comic grader CGC will also be on hand to accept books for grading and Signature Series.
The colored version of Wolverine And The X-Men #1 will be limited to 3,000 copies and provided free at registration to all Wizard World St. Louis Comic Con VIP attendees, including any celebrity VIP packages.
Mack's Wolverine And The X-Men #1 follows the first three entries, Miracleman #1 and Miracleman #2, both drawn by Eisner Award Hall of Famer Neal Adams for Wizard World Portland Comic Con (Jan. 24-26) and New Orleans Comic Con (Feb. 7-9), respectively, and Wolverine #1, illustrated by noted cover artist Greg Horn, for Wizard World Sacramento Comic Con (March 7-9). Artwork is also complete for Daredevil #1 by Michael Golden for Wizard World Louisville Comic Con (March 28-30).
"We're very excited to partner with Wizard to bring  this exclusive David Mack cover to Wolverine and the X-Men #1," says Marvel SVP, Sales & Marketing David Gabriel. "What Jason [Latour] and Mahmud [Asrar] are putting together is a very exciting series that's sure to be a hit and we're proud to team up with Wizard to help make the launch of the book extra special."
Mack is the writer and artist of the Kabuki graphic novels and Daredevil from Marvel Comics and the author and artist of his children's book The Shy Creatures from MacMillan. His work has garnered nominations for seven Eisner Awards, four International Eagle Awards, and both the Harvey and Kirby Awards in the category of Best New Talent.
"David is a favorite among Wizard World fans, and we're honored and excited to have his take on the Wolverine vs. X-Men franchise in this collectible." says John Macaluso, Wizard World CEO.  "This series from Marvel continues to produce high-quality books that our attendees have been anticipating at each event."
Welcome to the Jean Grey School Of Higher Learning! The All New Marvel Now smash hit series schools with Jason Latour (Winter Soldier) and Mahmud Asrar (X-Men) leading the charge with drama, action and homework(?)!
World-famous X-Men Wolverine, Storm, and a star-studded faculty must educate the next generation all-powerful, but inexperienced mutants! But with their own lives steeped in deadly enemies and personal crises, how can the X-Men guide and educate–let alone defend–the school?
At the Jean Grey School, you never know who will enroll…or who will lead the class! And what mysterious organization waits in the shadows to destroy Wolverine's mutant sanctuary?
These questions and more are answered in the All-New Marvel Now sure-to-be-smash, Wolverine And The X-Men #1!
For more on the 2014 Wizard World St. Louis Comic Con, go to http://www.wizardworld.com/home-stlouis.html.
About Wizard World
Wizard World, Inc. (OTCBB: WIZD) produces Comic Cons and pop culture conventions across North America that celebrate graphic novels, comic books, cosplay, movies, TV shows, gaming, technology, toys and social networking. The events often feature celebrities from movies and TV, artists and writers, and events such as premieres, gaming tournaments, panels, and costume contests.
About Marvel Entertainment
Marvel Entertainment, LLC, a wholly owned subsidiary of The Walt Disney Company, is one of the world's most prominent character-based entertainment companies, built on a proven library of more than 8,000 characters featured in a variety of media over seventy years. Marvel utilizes its character franchises in entertainment, licensing and publishing. For more information, visit marvel.com.
The full event schedule can be found at www.wizardworld.com.
Wizard World 2014-15 Schedule
March 7-9 – Wizard World Sacramento Comic Con
March 28-30 – Wizard World Louisville Comic Con
April 4-6 – Wizard World St. Louis Comic Con
May 2-4 – Wizard World Minneapolis Comic Con
May 30-June 1 – Wizard World Atlanta Comic Con
June 19-22 – Wizard World Philadelphia Comic Con
August 1-3 – Wizard World San Antonio Comic Con
August 21-24 – Wizard World Chicago Comic Con
September 12-14 – Wizard World Richmond Comic Con
September 26-28 – Wizard World Nashville Comic Con
October 2-4 – Wizard World Austin Comic Con
October 31-November 2 – Wizard World Ohio Comic Con
November 7-9 – Wizard World Tulsa Comic Con
November 21-23 – Wizard World Reno Comic Con
January 9-11, 2015 – Wizard World New Orleans Comic Con
January 23-15, 2015 – Wizard World Portland Comic Con
The Grandmaster Blu-ray and DVD Release Coming March 4 from Anchor Bay Entertainment and the Weinstein Company
There have been several films featuring Ip Man, the legendary martial artist, in recent years. Donnie Chen has played the Wing Chun master twice since 2008, a role he claims he will never reprise. Dennis To took a turn in the 2010 film The Legend Is Born—Ip Man, and before him, Yu Chenghui assumed the role in The Legend of Bruce Lee. Now comes The Grandmaster, released in China in 2013 and available this year in the U.S. thanks to the Weinstein Company.
Directed by Wong Kar-wai, a favorite of eastern and western film festivals, the movie is a taut epic—is that an oxymoron?—tracing Ip's life from the mid-1930s to his death in 1972. A master of the kung fu style known as Wing Chun (literally, "spring chant"), Ip, played with a humble confidence by Tony Leung, defeats Gong Yutian, a martial arts master from Northern China, in 1936, earning the distinction of Southern master. He also fights Gong's mysterious daughter, Gong Er—and loses.
The two stay in touch through letters until war drains Ip's fortune, kills two of his children, and forces him to Hong Kong in 1950 in search of work. He lands at a kung fu school, where he earns a job by out-fighting the headmaster. (In one of the few light moments, Ip asks the headmaster if he has eaten lunch. Yes, the headmaster says. Smiling slyly, Ip replies, "I did not want it to go to waste." A single blow later, the lunch makes its cameo.)
In Hong Kong, Ip reconnects with Gong Er, who has become a doctor. She tells him about her father, who was murdered by his Northern successor, Ma San, and her subsequent vengeance against Ma: she killed him by shoving him against a speeding train. The fight left her wounded, and she turned to opium in 1940, dying in 1952 from an apparent overdose. Ip focuses on his teaching after that, bringing Wing Chun many followers, "including," we learn in the movie's coda, "his most famous student, Bruce Lee," who appears for two seconds as a fuzzy-haired adolescent.
The Grandmaster is a gorgeous film, a study in cinematic detail. In a fight scene in the rain, for instance, the water dripping from the brim of Ip's hat is rendered in poetic close-up. The fight between Ip and Gong Er has the tenderness of foreplay, but other battles have some absurdities, such as when Ip and an opponent kick opposite sides of a rickshaw and crush it. This is the draw, however, of kung fu movies: stylized violence, no different from Die Hard or The Fast and the Furious, except using natural weapons, the hands and feet, instead of Uzis or 1969 Camaros. In these fantasy elements, Wong Kar-wai delivers.
Where he misfires is Ip's reunion with Gong Er: he makes it too compelling. There had been hints of friction between her father and his man Ma, and when she reveals what happened, we see the toll those events took. Zhang Ziyi, whom I had only ever seen in Rush Hour 2 as a remorseless assassin, shows us her range, making Gong Er not so tortured that she can't get stuff done (like taking out her father's killer). Compared to this bloodlust, Ip Man's wanderings provide little conflict.
In its sweep and cinematography, its pitch-perfect acting and thrilling, if occasionally risible, battle scenes, The Grandmaster is perhaps the best account of the life of Ip Man, a figure important to both eastern and western cultures.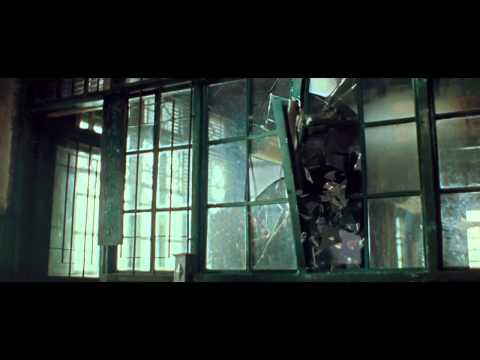 DVD Bonus Features include:
The Grandmaster: From Ip Man to Bruce Lee
A Conversation with Shannon Lee, Daughter of Bruce Lee
The Grandmaster Behind the Scenes
Wong Kar Wai's Journey Into Martial Arts
Focus on Fighting Styles
Recreating Imperial China
Tony Leung
Zhang Ziyi
Director Wong Kar Wai
What Makes a Martial Artist
The Grandmaster According to RZA
THE GRANDMASTER BLU-RAY™
Street date:                  March 4, 2014
Catalog #:                    BD61155
UPC:                            013132611556
Run time:                     108 Minutes
Rating:                         PG-13
SRP:                             $29.99
Format:                        Widescreen
Audio:                         5.1 DTSHD-MA
Languages:                Mandarin Chinese with English Subtitles, English, English Subtitles For The Deaf & Hearing Impaired & Spanish Subtitles
THE GRANDMASTER DVD
Street date:                 March 4, 2014
Catalog #:                   WC61154  
UPC:                           013132611549
Run time:                    108 Minutes
Rating:                        PG-13
SRP:                            $24.98
Format:                       Anamorphic Widescreen
Audio:                         Dolby Digital 5.1
Languages:                Mandarin Chinese with English Subtitles, English, English Subtitles For The Deaf & Hearing Impaired & Spanish Subtitles
Learn more about THE GRANDMASTER at: www.thegrandmasterfilm.com
About the Weinstein Company
The Weinstein Company (TWC) is a multimedia production and distribution company launched in October 2005 by Bob and Harvey Weinstein, the brothers who founded Miramax Films in 1979. TWC also encompasses Dimension Films, the genre label founded in 1993 by Bob Weinstein, which has released such popular franchises as SCREAM, SPY KIDS and SCARY MOVIE. Together TWC and Dimension Films have released a broad range of mainstream, genre and specialty films that have been commercial and critical successes.  TWC releases took home eight 2012 Academy Awards®, the most wins in the studio's history. The tally included Best Picture for Michel Hazanavicius's THE ARTIST and Best Documentary Feature for TJ Martin and Dan Lindsay's UNDEFEATED. THE ARTIST brought TWC its second consecutive Best Picture statuette following the 2011 win for Tom Hooper's THE KING'S SPEECH.
Since 2005, TWC and Dimension Films have released such films as GRINDHOUSE; 1408; I'M NOT THERE; THE GREAT DEBATERS; VICKY CRISTINA BARCELONA; THE READER; THE ROAD; HALLOWEEN; THE PAT TILLMAN STORY; PIRANHA 3D; INGLOURIOUS BASTERDS; A SINGLE MAN; BLUE VALENTINE; THE COMPANY MEN; MIRAL; SCRE4M; SUBMARINE; DIRTY GIRL; APOLLO 18; OUR IDIOT BROTHER; I DON'T KNOW HOW SHE DOES IT; SARAH'S KEY; SPY KIDS: ALL THE TIME IN THE WORLD IN 4D; MY WEEK WITH MARILYN; THE IRON LADY; W.E.; CORIOLANUS; UNDEFEATED; THE ARTIST; BULLY; THE INTOUCHABLES; LAWLESS; KILLING THEM SOFTLY; THE MASTER; SILVER LININGS PLAYBOOK; DJANGO UNCHAINED; QUARTET; ESCAPE FROM PLANET EARTH; DARK SKIES; THE SAPPHIRES; SCARY MOVIE 5; KON-TIKI; and UNFINISHED SONG. Currently in release are FRUITVALE STATION, LEE DANIELS' THE BUTLER, THE GRANDMASTER, SALINGER, 12-12-12, PHILOMENA, MANDELA: LONG WALK TO FREEDOM and AUGUST: OSAGE COUNTY. Upcoming releases include ONE CHANCE and VAMPIRE ACADEMY.
TWC is active in television production, led by former Miramax Films President of Production Meryl Poster. TWC is the studio behind such hit television series as the Emmy® nominated and Peabody Award winning reality series PROJECT RUNWAY and its spin-off series PROJECT RUNWAY ALL STARS and PROJECT ACCESSORY; the VH1 reality series MOB WIVES and its spin-off series MOB WIVES CHICAGO and BIG ANG; and the critically acclaimed scripted HBO comedy/crime series THE NO. 1 LADIES' DETECTIVE AGENCY which also received a Peabody Award. The company is in production on the upcoming TLC series WELCOME TO MYRTLE MANOR, the A&E series RODEO QUEENS, and the Lifetime reality competition show SUPERMARKET SUPERSTAR hosted by Stacy Keibler.  Among TWC's other projects in development for television are the martial-arts epic MARCO POLO for Starz, an untitled private eye procedural for FX, and THE NANNY DIARIES developed by ABC with a pilot by Amy Sherman Palladino.
About Anchor Bay Entertainment
Anchor Bay Entertainment is a leading home entertainment company.  Anchor Bay acquires and distributes feature films, original television programming including STARZ Original series, children's entertainment, anime (Manga Entertainment), fitness (Anchor Bay Fitness), sports, and other filmed entertainment on DVD and Blu-ray™ formats.  The company has long term distribution agreements in place for select programming with AMC Networks, RADiUS, and The Weinstein Company. Headquartered in Beverly Hills, CA, Anchor Bay Entertainment has offices in Troy, MI, as well as, Canada, the United Kingdom and Australia. Anchor Bay Entertainment www.anchorbayentertainment.com is a Starz (NASDAQ: STRZA, STRZB) business, www.starz.com.
Press Release:
The Crow Creator James O'Barr To Appear at Grand Rapids Comic-Con on November 21-23, 2014
James O'Barr, the artist who is best known as the creator of the comic book series The Crow and the 1994 film of the same name, will be appearing at the Grand Rapids Comic-Con on November 21-23.
In 1978, O'Barr's fiancée, Beverly, was killed by a drunk driver, and he joined the Marines in an effort to cope with the loss. He was stationed in Germany and illustrated combat manuals for the military. While living in Berlin in 1981, O'Barr began work on The Crow as a means of dealing with his personal tragedy. O'Barr was further inspired by a Detroit newspaper account of the murder of a young couple over a $20 engagement ring. After his discharge from the Marines, O'Barr continued his painting and illustration as well as doing lots of odd jobs, including working for a Detroit body shop. The Crow sat on a shelf for seven years, but at last someone wanted to publish it: Gary Reed of Caliber Press. In The Crow, the protagonist and his fiancée are murdered by a gang of criminals. He then returns from the dead to hunt their killers.
O'Barr's own hope that his project would result in a personal catharsis went unfulfilled, he told an interviewer in 1994, saying, "[A]s I drew each page, it made me more self-destructive, if anything….There is pure anger on each page". The Crow has sold more than 750,000 copies worldwide.
The book was adapted into a successful film in 1994, but it resulted in further tragedy. Brandon Lee, who played the main character, was accidentally shot and killed during filming.
The Crow is currently being rebooted by Hollywood, which will be directed by F. Javier Gutierrez (Before The Fall) and star Chris Evans (Fast And Furious 6, The Immortals). James has been named as a consultant on the reboot.
"It is great to have James at our little shindig," said co-event coordinator Mark Hodges. "James has created a truly revolutionary series that has touched many kids and is embraced by certain cultures in society. He has created a work that has touched people in a way that is rare, and we are pleased to bring him to Grand Rapids."
The Grand Rapids Comic-Con is a popular arts and comic book convention that will be held at the DeltaPlex Arena and Conference Center on November 21-23. For more information check out www.grcomiccon.com.
Press Release:
2014 STAPLE! The Independent Media Expo Marks 10 Years of Weird Special Guests, Exhibitions, Presentations Slated for Annual Weekend Geek-Out
AUSTIN, Texas – STAPLE!, The Independent Media Expo, is coming back to the Marchesa Hall & Theatre for another action-packed burst of fantasy, graphics, DIY culture, and storytelling. Like clockwork, heaps of artists, writers and comic lovers flock to Austin each March to experience the best, the weirdest and the newest in the indie media multiverse. 2014 marks STAPLE!'s tenth anniversary as the premiere indie comics convention in the Southwest, showcasing all that's fit to self-print: comics, mini-comics, webcomics, zines, art, crafts, games, podcasts, and beyond.
Among the panelists announced today are: Chip Zdarsky, artist of Sex Criminals, Time Magazine's #1 comic of 2013; New York Times best seller Francesco Francavilla, creator of Black Beetle and artist on Afterlife with Archie; Rob Harrell, creator of Monster on the Hill, listed among the Best Children's Books of 2013; and Stoic Studios, the indie creators of acclaimed tactical RPG The Banner Saga.
STAPLE! came to fruition in 2005 when founder Chris Nicholas realized there were no tastefully curated get-togethers for underground comic buffs and game wizards. Taking a cue from any good comic protagonist, Nicholas did the impossible and created STAPLE! to showcase "the folks who publish comics and zines, and possible literary masterworks out of their own apartments and homes." Nicholas continues, "It was a natural step to connect the fans to the artists through a conference like STAPLE!" Ten years later, the event has grown mightily and has hosted indie greats like Tony Millionaire, Jim Mahfood, Kevin Eastman, Dean Haspiel and Stan Sakai.
In addition to the magic and wonder to be found at the tables of over 150 exhibitors, Staplers can attend panels on Comics, Webcomics, and Indie Game Design; listen to exciting tutorials and presentations; discover intriguing new favorites and revisit old classics, all while exploring the fascinating DIY niche of independent print.
More information can be found at www.staple-austin.org. A full roster of panelists, performers, and exhibitors to be released in February 2014.
STAPLE! Comics Panelists
Francesco Francavilla is a NY Times bestselling author, award-winning storyteller, writer, artist and illustrator who has worked on a wide variety of projects, most recently Afterlife with Archie for Archie Comics and his creator-owned pulp hero Black Beetle for Dark Horse Comics.
Chip Zdarsky has quickly become one of the "must know" artists in creator owned comics. His current Image Comics project Sex Criminals (Time Magazine's #1 Comic of 2013!), with writer Matt Fraction (Casanova, Satellite Sam, Hawkeye, etc.), is among the most talked about debuts of 2013. With massive critical acclaim and sold out print runs, it's easy to see why: beautifully illustrated, it's also funny, awkward, strange, haunting and sexy.
Rob Harrell created, wrote and drew the syndicated daily comic strip Big Top from 2002 through 2007. A Big Top collection was published in 2005 by Andrews McMeel Publishing. He currently writes and draws the long-running daily strip Adam@Home, which appears in more than 140 papers worldwide. His all-ages graphic novel, Monster on the Hill, was released by Top Shelf Productions in 2013, to many rave reviews and accolades. Harrell is currently writing and illustrating a series of middle-grade books called Life of Zarf for Penguin Books.
STAPLE! Webcomics Panelists
Jeremy The Artist is a freelance illustrator and graphic designer, preferring the title of "Doodler Extraordinaire." JTA currently works as host/web comic artist for the spectacular, infamous comic site My Talking Head, where he posts weekly web comics. He also moonlights as a caricaturist for local musical, artistic and special events throughout the year.
Monica Gallagher is an indie creator with over 10 years experience creating comics and illustrations with a positive, feminist spin. She has self-published several mini-comics and books, including the webcomics Bonnie N. Collide, Nine to Five, and Gods & Undergrads. Her first graphic novel, Glitter Kiss, written by Adrianne Ambrose, was published by Oni Press in late 2012 and was nominated for a YALSA award for Great Graphic Novel for Teens.
STAPLE! Indie Game Design Panelists
Moderator Scott Morris, aka "Tox" at CritsHappen.com, focuses on a balanced approach reviewing games from the designer board game industry. Taking a passionate approach to both big name publishers and crowd-funded designers, the focus is on quality, not quantity. Tox previews many Kickstarter projects for board game designers and publishers, and has consulted on several successful game design projects.
Stoic Studio, Creators of The Banner Saga
Alex Thomas immersed himself in the industry early and has done everything from 3D characters and environments, to 2D animation, illustration, screenplay writing, game design and cinematics for games including Star Wars: The Old Republic. His passion for character and environment design is reflected in the look, feel and physics of The Banner Saga.
Arnie Jorgensen began his career working on legendary comics such as Justice League for DC Comics. Eventually he became passionate about creating games, working on Star Wars: Galaxies and The Old Republic as lead concept artist. In his shift to focus on The Banner Saga, his art goes beyond concept and directly into the game.
John Watson has been programming since he was six years old. After doing some work on the Hubble Space Telescope at NASA, he decided to apply his vast abilities to the game industry, eventually bringing his superpowers as lead combat programmer on Star Wars: The Old Republic to Stoic.
Press Release:
Allen Bellman, Robert Pope Returns To Grand Rapids Comic-Con
 The Grand Rapids Comic-Con is pleased to announce that comic book guests Allen Bellman and Robert Pope have both agreed to return to the annual comic book and popular arts event which will be held at the DeltaPlex in Grand Rapids, Michigan, on November 21-23.
Allen Bellman is a Golden Age comic artist who drew the backgrounds for Syd Shores' Captain America in 1942, and eventually worked on titles such as The  Patriot, The Destroyer, The Human Torch, All Winners Comics, Marvel Mystery, Sub  Mariner Comics, Young Allies and so much more.  Bellman  also contributed to pre-Code horror, crime, war and western tales for  Atlas.
Robert Pope is the DC Comics go-to guy for Cartoon Network characters. Robert is a penciller on  Scooby-Doo, Looney Tunes, Batman The Brave and The Bold and many others.  Robert is also freelancing for the Peanuts franchise for Boom Comics as well as the Power Puff Girls for IDW.
"Allen and Robert were popular guests last October," said owner and co-event coordinator Mark Hodges, "and bringing both of them back is a service to the 3500 people who were not able to get into the show last time. It is a pleasure and a privilege to have both of them back at the comic-con."
The Grand Rapids Comic-Con will be held on November 21-23, 2014, at the DeltaPlex Arena and Conference Center in Grand Rapids, Michigan. For more information, please visit the website www.grcomiccon.com.