Just a reminder, don't miss out on one of the hottest parties during MegaCon 2014, hosted by our friends over at Moshi Moshi Productions.
-The 5th Annual MEGACON Attendees After Party-
Moshi-Moshi productions presents…
80's Toons… gone WILD!
SATURDAY March 22, 2014 8PM-2AM
@ Backstage nightclub in (The Rosen Plaza Hotel)
***FREE VALET PARKING FOR THE EVENT***
●▬TICKETS▬●
https://www.eventbrite.com/e/80s-toons-gone-wild-tickets-10195564207
Spooky Empire is bringing May-Hem to a bigger and better level this year!
We're still adding some great guests to the lineup, and now to celebrate the 30th Anniversary of A Nightmare on Elm Street we have added ROBERT ENGLUND and HEATHER LANGENKAMP! Meet them both at Spooky Empire's May-Hem, on May 30-June 1 at the DoubleTree @ Universal. Get your advance tix, VIP packages and your hotel rooms today! http://www.spookyempire.com/purchase-tickets
This huge con is coming very soon. See this updated Photo Ops schedule!
Visit Megacon's website for all the info you need.
BALTIMORE, MARYLAND - February 24, 2014 - The Baltimore Comic-Con will be held over 3 days in celebration of comics and pop culture during the weekend of September 5-7, 2014!
Here it is in all its glory!
Full trailer premiers  on Tuesday's (2/18) episode of "Jimmy Kimmel Live" at 11:35/10:35c.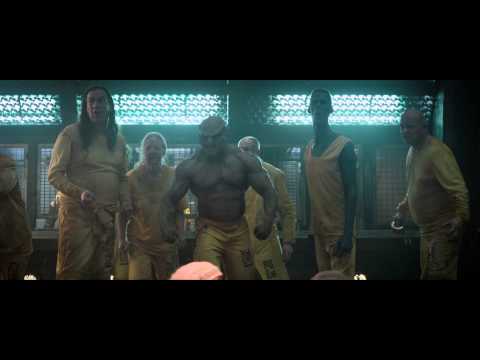 BALTIMORE, MARYLAND - February 17, 2014 - The new and expanded floor for our premiere 3-day show continues to fill in!  The 2014 Baltimore Comic-Con will be held the weekend of September 5-7!
Hey there Vendors and Artists!
This is your opportunity to participate with one of the fastest growing conventions in New England!
Hartford guests will include-but not limited to:
Our projected attendance will reach 12-15 thousand our first year!
We would love to have you along for the ride on our maiden voyage!
It is easy to sign up.  Simply contact us at:
and submit either an Artist Alley application or Vendor Application.
For more information contact:
Epic Productions
561-756-0732
ORLANDO MEGACON – A Look At What's Happening
Press Release
MegaCon, the largest comic book, anime, gaming and multi media event in the southeastern U.S., begins announcing guests for the 2014 show. MegaCon will take place March 21 -23, 2014 at the Orange County Convention Center Hall SB in the North/South Building in Orlando, FL.
 Confirmed comic book guests include:
J. Scott Campbell, Frank Brunner, Neal Adams, Bill Sienkiewicz, Mark Waid, Ron Marz,  Greg Land, Michael Golden, Dennis Calero,  George Pérez, Brandon Peterson, Amanda Conner, Jimmy Palmiotti, Cully Hamner, Karl Story, Renee Witterstaetter, Billy Tucci (20th  anniversary of Shi) and Brian Pulido (15th anniversary of Lady Death), Nick Bradshaw, Adam Kubert, Dan Jurgens, Mike Miller, Joshua Ortega, Digger, Bart Sears, Ethan Van Sciver, Mike McKone, Frank Tieri, Mike Mayhew, Chuck Dixon, Skottie Young
 Confirmed media guests include:
Walking Dead – Lauren Cohan, Steven Yeun, David Morrissey, Emily Kinney, Sonequa Martin-Green
Torchwood – John Barrowman, Eve Myles, Burn Gorman, Gareth David-Lloyd
Torchwood animated series, Buffy the Vampire Slayer, Angel, Dollhouse – Eliza Dushku
Buffy the Vampire Slayer, Angel, Torchwood – James Marsters
Smallville – Michael Rosenbaum, Allison Mack, John Glover, Laura Vandervoort, Aaron Ashmore
Napolean Dynamite – Jon Heder
Battlestar Galactica – Richard Hatch, Dirk Benedict, Herbert Jefferson, Anne Lockhart
Star Wars – Peter Mayhew, Tom Kane
Comic Book Men – Mike Zapcic, Ming Chen, Bryan Johnson
Star Trek, Big Bang Theory – Wil Wheaton
 Voice Actors:
Rob Paulsen, Jim Cummings, Quinton Flynn, Phil LaMarr, Rich Horvitz, Vic Mignogna, Jennifer Hale
 You won't want to miss Comos
First time ever official MegaCon Friday evening Dance for 18+ only
Costume Contest – Drinks – Dancing
Spectacular Laser show & visuals by Empire Visuals
Nelson Flux – Evolv 3
Hosted by Nick Wolfe
$10 – Friday evening from 9pm – 11:30pm
 Introducing: The Ghost of the Robot Band with James Marsters – Saturday evening performance $20 in advance $25 at the door.
Other events include: MegaCon video gaming and the Supercon 2K series provided by National Video Gaming Association and Vibras Five.One, RPG, LARP, card and miniature gaming events, children events provided by the Skiffytown Heroes, Speed Dating, anime events, belly dancing, Indy Film Festival, movie trailers screening room, Saturday evening dance, late night adult only dance, and professional panel room.
Thanks to our sponsors: 101.1 WJRR, The am 740 Game, 104.1 Real Radio, Certified Guaranty Company, Central Florida Mensa, Students of the Unusual
 The MegaCon guest list is constantly growing. Check www.MegaConvention.com frequently for more updates.
MegaCon 2014
Orange County Convention Center
Orlando, Florida
March 21st – 23rd
Contact Info: info@megaconvention.com or www.megaconvention.com
Press Release:
Baltimore Comic-Con Announces First Appearances for 2014 Guests!
Gibbons, Hembeck, Kuder, Maleev, and Totleben Come to Baltimore!
BALTIMORE, MARYLAND - February 4, 2014 - Happy 2014 from the Baltimore Comic-Con!  Our show this year will be the 15th annual Baltimore Comic-Con, our premiere 3-day show, and our biggest event ever, which will be held the weekend of September 5-7, 2014!
In December, we officially announced our expansion to 3 days as well as our huge initial set of guests, and the response was fantastic.  Not content to settle for that initial wave of excitement, we've kept busy through the 2013 holiday season and into January of 2014 expanding our guest list!