Aerosmith guitarist Joe Perry appears to present his new memoir on Thursday, October 9 at 6:00 pm at the Coolidge Corner Theatre
Press Release:
In the tradition of the mega-bestseller Life by Keith Richards, Aerosmith's Joe Perry opens up for the first time about the wild, inside story of his life in the legendary band he cofounded in 1970—which is still going strong today. In Rocks, Joe Perry exposes his unrepentant, unbridled life as the lead guitarist of Aerosmith. He delves deep into his volatile, profound, and enduring relationship with singer Steve Tyler and reveals the real people behind the larger-than-life rock-gods on stage. The nearly five-decade saga of Aerosmith is epic, at once a study in brotherhood and solitude that plays out on the killing fields of rock and roll.
Tickets are $35 each and include one copy of Rocks on sale at the link. Joe Perry will only sign copies of Rocks purchased at Brookline Booksmith.
Coolidge Corner Theatre 
290 Harvard Street, Brookline, MA 02446-2908
617-566-6660
Tony DiTerlizzi, Pablo Hidalgo, Michael Kogge, and Tom Angleberger sign at Books of Wonder on Saturday October 11th from 4:00 – 6:00 PM for Star Wars Reads Day!
Books of Wonder
18 West 18th Street, New York, NY 10011
(212) 989-3270
Tom McGovern, writer of the sold-out Image series Nightworld, appears at Graham Cracker Comics' Chicago Loop store on Wednesday, October 1st from noon till 3:00 pm!
Graham Crackers Comics – CHICAGO LOOP
77 E. Madison Street, Chicago, IL 60602
312-629-1810
Actor Gethin Anthony (Renly Baratheon – Game of Thrones) appears along with Director Mark Raso to introduce a sneak preview screening of their film Copenhagen at the Jean Cocteau Cinema Wednesday September 24th at 6:00 PM!
Jean Cocteau Cinema
418 Montezuma Ave Santa Fe NM 87501
(505) 992-8783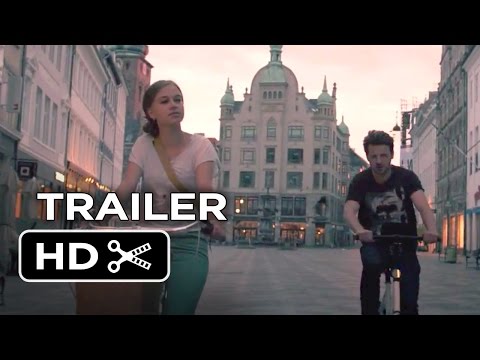 Author Dan Mishkin and artist Jerzy Drozd appear at Green Brain Comics on Saturday, September 27th for a special event to celebrate their adaptation of the Warren Commission Report.
Presentation will kick off at 1pm, with a book signing immediately following.
Green Brain Comics
13936 Michigan Ave, Dearborn, MI 48126
313-582-9444
Bestselling author R.A. Salvatore appears at Barnes & Noble on Thursday October 16, 2014 at 7:00 PM to discuss and sign his new book, Rise of the King: Companions Codex, II. Please check with store for guidelines.
Barnes & Noble
Bella Terra, 7881 Edinger Ave. #110, Huntington Beach, CA 92647
714-897-8781
Comic book authors Raina Telgemeier and Kazu Kibuishi appear at the Seattle Public Library's Northeast Branch on Friday, September 26, 2014 from 6:30 – 8:00 p.m. to talk about their new publications and sign books for their fans.
Press Release:
Award-winning authors, artists, and comic creators, Kazu Kibuishi and Raina Telgemeier will be together to talk about their recently released New York Times bestselling graphic novels. Accompanied by a visual presentation, the artists will talk about their books, demonstrate how they create graphic novels, and stage interactive readings with attendees.
"Sisters" by Raina Telgemeier: Raina can't wait to be a big sister, but once Amara is born, things aren't quite how she expected them to be. Their relationship doesn't improve much over the years. But when a baby brother enters the picture, and later, when something doesn't seem right between their parents, they realize they must figure out how to get along. They are sisters, after all.
"Amulet Book Six, Escape From Lucien" by Kazu Kibuishi: Navin and his classmates journey to Lucien, a city ravaged by war and plagued by mysterious creatures, where they search for a beacon essential to their fight against the Elf King. Meanwhile, Emily heads back into the Void with Max, one of the Elf King's loyal followers, where she learns his darkest secrets. The stakes, for both Emily and Navin, are higher than ever.
Kazu Kibuishi is the Eisner-nominated creator of the #1 New York Times bestselling Amulet series of graphic novels as well as the graphic novel Copper. He is also the cover artist of the recently released 15th anniversary editions of the Harry Potter series written by J.K. Rowling, and the founder and editor of the Flight Anthologies, a critically acclaimed comic series.
"Sisters" is the companion to Raina Telgemeier's critically acclaimed graphic memoir based on her childhood, "Smile." Her memoir is a New York Times bestseller and winner of the Will Eisner Award for Best Publication for Teens, and the book received a Boston Globe–Horn Book Honor.
Library events and programs are free and everyone is welcome. Registration is not required.
Books will be available for purchase and signing provided by Secret Garden Books.
Seattle Public Library - Northeast Branch
6801 35th Ave. N.E. Seattle, WA 98115
206-684-7539
Scott Ian, guitarist/lyricist from the band Anthrax, appears at Bookends on Tuesday, October 14th at 7:00 pm to sign his new  book: I'm The Man.
Bookends
211 E. Ridgewood Avenue, Ridgewood, NJ 07450
201-445-0726
Cartoonist Jeffrey Brown appears at Anderson's Bookshop on Saturday October 11th at 11:00 AM to sign his Star Wars books Darth Vader and Son, Vader's Little Princess, Jedi Academy, and Goodnight Darth Vader in celebration of Star Wars Reads Day!
Anderson's Bookshop
123 W Jefferson Ave, Naperville, IL 60540
(630) 355-2665
Artist Jen Wang (Koko Be Good) signs at Mission: Comics & Art on Friday, October 17, 2014 at 5:00 pm!
Mission: Comics & Art
3520 20th St. Suite B, San Francisco, CA 94110
(415) 695-1545