Press Release:
Bridge City Comics is proud to announce our Shaft #1 Screening and Signing with David Walker and special guests Mike Oeming and Matt Haley on Tuesday, December 16, 2014 at the Hollywood Theater! A screening of the 1972 film Shaft's Big Score will begin at 7:30 pm, and will be followed by a Q&A session (moderated by Jason Lamb from The Karl Show, Starring Jason) and a comic book signing on the stage.
David Walker (writer), Mike Oeming (cover artist) and Matt Haley (cover artist) will be signing copies Shaft #1 after Q&A session after the movie. Copies of the comic book will be on sale ($4) at the theater during the showing, as well as a several limited edition variant cover comics for Shaft #1 (prices will vary).
Sketches will be at the discretion of the guests.
Tickets for the movie will be available at the Hollywood Theater and through their website exclusively, and cost $8 ($6 for students and seniors). Comic books sold separately.
About Shaft #1:
Who's the black private dick that's a sex machine with all the chicks? Shaft! Created by author Ernest Tidyman, and made famous in a series of novels and films, iconic hero Shaft makes his comic book debut in an all-new adventure. He's gone toe-to-toe with organized crime bosses, stood up to the cops, squared off against kidnappers, and foiled assassination attempts. But who was John Shaft before he became the hardboiled investigator with a reputation as big as New York City itself?
The Hollywood Theatre
4122 NE Sandy Blvd, Portland, Oregon 97212
Ron Baxley, Jr. signs at Planet Comics on Saturday, December 6th from noon till 3:00 p.m.
Planet Comics
2704 N Main Street, Anderson, SC 29621
(864) 261-3578
Writer/artist Becky Cloonan appears at Orbital Comics for a very special signing of GOTHAM ACADEMY on Wednesday, December 10th from 5:00 – 7:00 PM! Becky will be signing KILLJOYS, DEMO, CONAN, and her many other comics.
Orbital Comics
8 Great Newport Street, London WC2H 7JA, United Kingdom
020 7240 0591
Writer Kate Leth (Adventure Time, Bravest Warriors) appears at Thrillema on Friday, December 12th at 8:00 PM for a screening of Edward Scissorhands and to sign the new IDW comic. This is a FREE screening. To reserve your seat, pick up a ticket at Strange Adventures Comix & Curiosities.
The Thrillema
1747 Summer Street, Halifax, Nova Scotia B3H 3A6
Nancy Collins appears at Atlantis Games & Comics on Saturday, December 6th from noon till 3:00 pm to sign comics, including her new graphic novel Sunglasses After Dark!
Atlantis Games & Comics
9649 1st View Street, Norfolk, VA 23503
Chip Zdarsky appears at The Beguiling on Wednesday, December 3, 2014 at 6:00 PM!
Press Release:
Just in time for the holidays, Chip Zdarsky and The Beguiling Proudly/Ashamedly team to bring you a book launch for the item that will be on all sexy peoples' wish lists: Just The Tips: A sexual guide by Matt Fraction and Chip Zdarsky, authors of Sex Criminals.

What is 'brimping'? Or 'Dutch microwaving'? And what is sexy (hint: butt stuff)? All of these questions and many more will be answered in a beautiful little hardcover book for just $12.99. Probably a bunch of questions in there you never thought of, and answers you could've done without knowing.
The Beguiling
601 Markham Street, Toronto, ON M6G 2L7
416-533-9168
Gabriel Hardman and Corinna Bechko (Savage Hulk, Star Wars: Legacy, Planet of the Apes, Deep Gravity) appear at Orbital Comics for a very special signing on Wednesday, December 3rd from 5:00 – 7:00 PM!
Orbital Comics
8 Great Newport Street, London WC2H 7JA, United Kingdom
020 7240 0591
Billy Boyd, who played the hobbit Pippin in The Lord of The Rings, has a song on the soundtrack for The Hobbit: The Battle of the Five Armies. Meet Billy Boyd on Wednesday, December 10, 2014 at 6:00 PM when he performs when he performs live and signs copies of the soundtrack from THE HOBBIT: THE BATTLE OF THE FIVE ARMIES. Please check with the store for further guidelines.
(PLEASE NOTE: This is a wristbanded signing.)
Barnes & Noble – The Grove at Farmers Market
189 The Grove Drive Suite K 30, Los Angeles, CA 90036
323-525-0270
Cary Elwes appears at Powell's Books on Thursday December 4th at 7:00 PM to sign his new memoir AS YOU WISH!
Press Release:
Actor Cary Elwes, who played the iconic role of Westley in the beloved movie The Princess Bride, will discuss and sign his memoir As You Wish: Inconceivable Tales from the Making of the Princess Bride. This long-awaited first-person account offers a behind-the- scenes look at the making of the cult classic film, and is filled with never-before-told stories, exclusive photographs, and interviews with costars Robin Wright, Wallace Shawn, Billy Crystal, Christopher Guest, and Mandy Patinkin, as well as author and screenwriter William Goldman, producer Norman Lear, and director Rob Reiner.
Powell's City of Books
3415 SW Cedar Hills Blvd, Beaverton, OR 97005
(800) 878-7323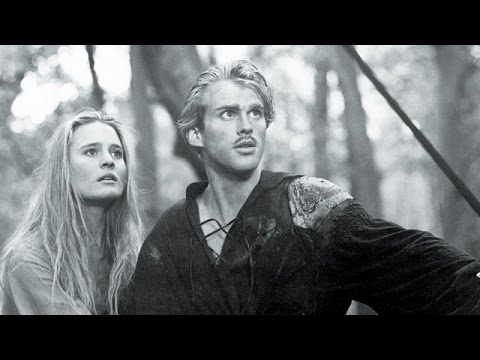 Ben Templesmith (30 Days of Night, Wormwood: Gentleman Corpse) appears at Alleycat Comics on Wednesday, November 26th from 5:00 pm until 8:00pm to sign the first issue of GOTHAM BY MIDNIGHT!
Alleycat Comics
5304 N. Clark Street Rear, Chicago, IL 60640
(773) 907-3404