According to an article for Variety (by way of Yahoo! Movies), Lionsgate is planning reveals of their plans for Mockingjay, the final book in the Hunger Games trilogy, at Comic-Con International: San Diego in July:
There will be reveals of the campaign in May at the Cannes film festival and in July at Comic-Con.
Mockingjay: Part 1 will be released on November 21 of this year while Mockingjay: Part 2 will hit theaters in November 2015.
Event Details:
Show dates for 2014:

Sunday, April 6th;
Sunday, August 24th;
Sunday, December 7th

Location: Hampton Inn & Suites Crabtree Valley, 3920 Arrow Drive, Raleigh, NC 27612

Hours: 10 am to 4 pm

Admission: Free!!

More Info: Lyn Anderson, PO Box 99201, Raleigh, NC 27624 (919) 844-1758

Updates on Facebook

2nd longest running show in NC, featuring mainly Comics, Toys, Art.

Venue Name

Hampton Inn & Suites Crabtree Valley

Venue Address

3920 Arrow Drive
Raleigh, NC 27612

What category best describes your convention?

Comic Books
Via the Toucan Blog:
SPECIAL GUESTS WAVE 2 IS HERE!
20 More Guests Announced for Comic-Con International 2014!
Comic-Con International introduces twenty more guests for the 2014 event, to be held July 24-27 at the San Diego Convention Center. This second wave of guests for 2014 includes creators from mainstream and alternative comics, graphic novels, manga, and mystery/thriller books, plus a pair of comics historians. For complete bios and larger photos of these guests, please click here to visit our CCI 2014 Special Guests page!
Confirmed for Comic-Con International 2014 are these additional special guests:
June Brigman, artist, co-creator, Power Pack
Mark Brooks, cover artist, Guardians of the Galaxy, Avengers
Colleen Coover, artist, co-creator, Bandette
Chuck Dixon, writer, Batman, Airboy
Francesco Francavilla, writer/artist, The Black Beetle, Afterlife with Archie
Brian Haberlin, artist, Witchblade, Anomaly
Gregg Hurwitz, author, Tell No Lies, Batman: The Dark Knight
Batton Lash, writer/cartoonist, Supernatural Law, The First Gentleman of the Apocalypse
Jim Lee, co-publisher, DC Entertainment; artist, Justice League, Superman Unchained
Paul Levitz, editor, former publisher, DC Comics; writer, World's Finest
Sara Mayhew, writer/artist, Legend of the Ztarr
Michelle Nolan, comics/pop culture historian, Love on the Racks, Ball Tales
Denny O'Neil, writer/editor, Batman, Green Lantern/Green Arrow
John Picacio, artist, A Song of Ice and Fire, Elric of Melnibone
Mimi Pond, cartoonist, Over Easy
Stan Sakai, creator, writer, cartoonist, Usagi Yojimbo
Jeff Smith, creator, writer/artist, Bone, RASL, Little Mouse Gets Ready
J. Michael Straczynski, creator, writer, Ten Grand, Sidekick, The Adventures of Apocalypse Al
Maggie Thompson, writer/editor/comics historian, Comics Buyer's Guide
Paul Tobin, writer, co-creator, Bandette, Colder
Stay tuned for more special guest announcements for Comic-Con International 2014, coming soon!
Press Release:
LEE MAJORS TO HEADLINE UPCOMING STEEL CITY CON
Pittsburgh — Orangestone Promotions, Inc., promoters of the Pittsburgh based convention called the Steel City Con (http://www.steelcitycon.com) is celebrating 25 years as Pennsylvania's largest toy, comic book and pop culture show on April 11-13, 2014 at the Monroeville Convention Center with special appearances from classic TV and movie celebrity guests.  The Steel City Con is known for bringing rare celebrity signing appearances and photo opportunities into the Pittsburgh market.
Steel City Con attendees will be excited to know that Lee Majors will be headlining the upcoming show.   Lee Majors is best known for his roles as "Heath Barkley" in the TV series The Big Valley and as "Colonel Steve Austin" in The Six Million Dollar Man. Majors will be autographing photos and items for fans as well as providing photo opportunities.  Fans will be especially excited to participate in a Celebrity Q & A sessions and have a chance to ask Lee Majors and other celebrities attending the show questions of their careers. Joining Mr. Majors will be Cindy Williams ("Shirley" from Laverne & Shirley); Brent Spiner ("Data" from Star Trek: The Next Generation); Lou Ferrigno (TV and film actor from roles in the TV series King of Queens and especially The Incredible Hulk); Dermot Crowley ("General Madine" from Star Wars); Femi Taylor ("Jabba the Hutt's slave dancer Oola" from Star Wars); Parker Stevenson (TV and film actor known for his roles in Baywatch and The Hardy Boys/Nancy Drew Mysteries); Mackenzie Lintz ("Norrie" from Under The Dome and the "Tribute Girl District 8" from the Hunger Games). Bruno Sammartino (Legendary Hall of fame wrestler). Many more guests to be added.
Attendees can also expect to participate in many planned activities. An official costume contest, celebrity Q & A sessions, panels, charity auctions and official sanction tournament gaming.  Get your picture taken with your favorite Star Wars characters with special participation from the official Star Wars costuming organization. Fans can also meet and talk comics with many comic book artists, illustrators and writers.
Attendees can expect to see hundreds of vendor tables selling millions of toys, comic books, diecast, Anime, action figures, dolls, statues, G.I. Joe, Star Wars, Star Trek, posters, artwork and much more.  The Steel City Con offers attendees one of the biggest shows in the United States at an affordable price. With vendor space offered at a low cost dealers are able to sell their items to attendees for much less than conventions that charge a huge amount of money for dealer space. Anyone interested in finding out more about the Steel City Con can go to http://www.steelcitycon.com
Press Release:
It is the return of the Philadelphia Comic-Con on Sunday January 19th.  This comic book convention is held at the Clarion Hotel (formerly the Ramada) located at 76 Industrial Highway (Route 291) in Essington, PA 19029.  The hotel is conveniently located off of exit 9A on I-95. It is also close to I-76,I-476 and most bridges from New Jersey.  Show hours are 10 AM to 4 PM. Admission is only $3 per person.  Students of any age (including college) are admitted free with a current id.   Parking is also free on premises.  For those of you that do not drive Septa Bus Route 37 stops directly in front of the hotel.
It is quite a sight to behold with 60+ tables at the show in the 4,500 square foot ballroom of the hotel.  Dealers from 5 states setup there selling, buying and even trading with collectors. Thousands and thousands of comic books from the 1940′s to present day will be for sale at the show.  Also available will be collecting supplies, graphic novels, action figures, statues, non-sportcards, dvd's and original artwork.  The show has become a fan favorite for years with people travelling up to 3 hours one way just to shop at the show.
Special guest artists are Herb Trimpe and Paris Cullins.  Herb is best known as the first artist to draw the character Wolverine for Marvel Comics.  Herb also has illustrated most of the Marvel family of characters.  Paris is best known for working on Blue Devil, Blue Beetle and Green Lantern for DC Comics.
Any questions about the convention can be sent to dwoywood@yahoo.com or we can be reached by phone at 856-217-5737.  Fans can also check us out on the web at www.philadelphiacomic-con.com.  Or on Facebook at facebook.com/comicbookshows.
Hi, folks.
Brian here.
I'll make my first trip behind the dealer's table this year at the DeLand Comic and Collectibles Show on Sunday, January 12. Taking place from 10 to 5 at the Volusia County Fairgrounds in DeLand, Florida, this show will feature great creators like Alex Saviuk, Jose Marzan Jr., Tommy Castillo, and more.
I'll be dipping further into my personal collection and bringing out books that have been stored away many years. I really want to move some books. Here are some of the trade paperbacks and hardcovers that I will have for just $5 each (those Buffy Omnibus books have never even been opened!):
And you won't even believe the things you will find in my $.50 boxes…books ranging from the Silver Age to this past year. If it's worth $5 or less, it's going in the $.50 bins!
So come on out and look for some bargains. For more info, visit: http://cfcollectibles.com/?page_id=27
Press Release:
The End of an Era
All things come to pass. So too, do all licensed deals. I am sad to report that Disney, the new owner of Lucasfilm, has notified us here at Dark Horse of their intention to move the Star Wars publishing license to another of their recent acquisitions, Marvel Comics, beginning in 2015. This will end a partnership that has lasted more than two decades.
For those who are new to the industry, Dark Horse revolutionized the treatment of comics based on films. After a history of movie properties being poorly handled with little regard for execution and continuity, Dark Horse took a new approach, carefully choosing licenses and approaching them with excitement and creative energy. Our goal was to create sequels and prequels to the films we loved, paying careful attention to quality and detail, essentially treating those films as though they were our own. Star Wars has been the crown jewel of this approach. We began chasing the title as far back as 1989, and with the launch of Tom Veitch and Cam Kennedy's Dark Empire, a new era in comics was born. I'm not ashamed to admit that we were Star Wars geeks, and we have been determined to spare neither effort nor expense in the pursuit of excellence.
It is ironic that this announcement comes at a time when Dark Horse is experiencing its most successful year ever. For obvious reasons, we have prepared for this eventuality by finding new and exciting projects to place on our schedule for 2015 and beyond. Will they take the place of Star Wars? That's a tall order, but we will do our best to make that happen. In the meantime, 2014 may be our last year at the helm of the Star Wars comics franchise, but we plan to make it a memorable one. We know that fans of the franchise will expect no less. The Force is with us still.
Mike Richardson
About Dark Horse
Founded in 1986 by Mike Richardson, Dark Horse Comics has proven to be a solid example of how integrity and innovation can help broaden a unique storytelling medium and establish a small, homegrown company as an industry giant. The company is known for the progressive and creator-friendly atmosphere it provides for writers and artists. In addition to publishing comics from top talent such as Frank Miller, Mike Mignola, Neil Gaiman, Brian Wood, Gerard Way, Geof Darrow, Guillermo Del Toro and comics legends such as Will Eisner, Neal Adams, and Jim Steranko, Dark Horse has developed its own successful properties such as The Mask, Ghost, Captain Midnight, and X. Its successful line of comics, books, and products based on popular properties includes Star Wars, Mass Effect, Buffy the Vampire Slayer, Aliens, Conan, Avatar: The Last Airbender, Halo, Serenity, The Legend of Zelda, Game of Thrones and Domo. Today Dark Horse Comics is the largest independent comic book publisher in the US and is recognized as one of the world's leading publishers of both creator-owned content and licensed comics material.
We are thrilled to be able to offer you the chance to win a Blu-ray Combo Pack of Marvel's Iron Man & Hulk: Heroes United. Not only do you get the Blu-ray Combo Pack, you also get an exclusive Iron Man MiniMate. And…we will be awarding this prize to not one but three lucky winners!
In Iron Man & Hulk: Heroes United, Iron Man and Hulk team up to save the Earth from its greatest threat yet! Featuring the voices of Adrian Pasdar (TV's "Heroes," "Marvel's Ultimate Spider-Man") as Iron Man and Fred Tatasciore (TV's "Marvel's Hulk and the Agents of S.M.A.S.H.," "Marvel's Ultimate Spider-Man") as Hulk.
Lionsgate/Summit is featuring Twilight star Kellan Lutz in THE LEGEND OF HERCULES and is providing us with an autographed poster to giveaway.
Check out the interactive movie poster and trailer below and scroll down for your opportunity to enter the contest.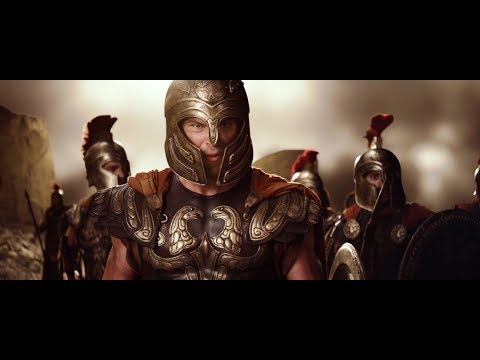 In the epic origin story THE LEGEND OF HERCULES, Kellan Lutz stars as the mythical Greek hero — the son of Zeus, a half-god, half-man blessed with extraordinary strength. Betrayed by his stepfather, the King, and exiled and sold into slavery because of a forbidden love, Hercules must use his formidable powers to fight his way back to his rightful kingdom. Through harrowing battles and gladiator-arena death matches, Hercules embarks on a legendary odyssey to overthrow the King and restore peace to the land.
In theaters & 3D nationwide on January 10, 2014.
http://Hercules3DMovie.com
http://Facebook.com/Hercules3D
http://Twitter.com/Hercules3D
http://herculesmovie.tumblr.com/
Each household is only eligible to win ONE Autographed Poster via blog reviews and giveaways. Only one entrant per mailing address per giveaway. If you have won the same prize on another blog, you will not be eligible to win it again. Winner is subject to eligibility verification.
The prize will be sent via FedEx or USPS. No P.O. Boxes please.
Via Toucan Blog:
First 20 Guests Announced for Comic-Con International 2014!
Comic-Con International features one of the most diverse guest lists of any convention. The first wave of guests for 2014 includes creators from mainstream and alternative comics, graphic novels, comic strips, animation, and science fiction and fantasy books. Confirmed for Comic-Con International 2014 are these special guests:

Amanda Conner, artist, Power Girl, Before Watchmen: Silk Spectre
Brian Crane, cartoonist, Pickles
Eleanor Davis, cartoonist/illustrator, Stinky, How to Be Happy
Jane Espenson, writer/producer, Buffy the Vampire Slayer, Husbands
Raymond E. Feist, author, Riftwar Saga
Drew Friedman, illustrator, RAW, Old Jewish Comedians, Heroes of the Comic Books
Michael T. Gilbert, writer/artist, Mr. Monster
Willie Ito, animator/cartoonist, Disney, WB, Hanna-Barbera
Caitlin R. Kiernan, author, The Drowning Girl: A Memoir, Alabaster: Wolves
Lucy Knisley, writer/artist, Relish, French Milk

David Lasky, artist, The Carter Family: Don't Forget This Song
Graham Nolan, artist, Detective Comics, The Phantom, Joe Frankenstein
Jimmy Palmiotti, writer, All-Star Western, Painkiller Jane
Benoît Peeters, writer, The Obscure Cities, The Leaning Girl
Don Rosa, cartoonist, Uncle $crooge, Donald Duck
Jim Rugg, artist/illustrator, Supermag, Afrodisiac
François Schuiten, artist, The Obscure Cities, The Leaning Girl
Scott Snyder, writer, Batman, Superman Unchained
Fiona Staples, artist, Saga
Gene Luen Yang, writer/artist, Boxers & Saints, American Born Chinese
For more info on these special guests for Comic-Con International 2014, please click here.
More guests will be announced soon … check back for details!