Hey, Marshmallows, have we got a contest for you! Here is a chance for one lucky fan to get a DVD copy of the brand-new Veronica Mars movie as well a limited edition trucker hat.
About Veronica Mars
On the eve of graduating law school, Veronica Mars has put Neptune and her amateur sleuthing days behind her. While interviewing at high-end New York law firms, Veronica Mars gets a call from her ex-boyfriend Logan who has been accused of murder. Veronica heads back to Neptune just to help Logan find an attorney, but when things don't seem right with how Logan's case is perceived and handled, Veronica finds herself being pulled back into a life she thought she had left behind.
See it In Theaters MARCH 14
Pre-order on DIGITAL HD
http://theveronicamarsmovie.com
@veronicamars
ABOUT HOW THE FILM GOT MADE:
Following a record-breaking Kickstarter campaign that ended on April 12, 2013, Veronica Mars was shot over 23 days during June-July 2013. It will be released in selected theaters nationwide on March 14th, 2014.
Veronica Mars: Purity Test Marshmallow Super-fan Trivia
Think you know all there is to know about Neptune, California? Test your Veronica Mars knowledge with all 3 levels of super-fan trivia and find out if you are the ultimate Marshmallow!
Assets used in this contest were supplied to promote Warner Bros.
Rules:
Giveaway open to the U.S.A.
**All prize packs will ship after the DVD release date ETA May 2014.
Each household is only eligible to win One (1) Veronica Mars Prize Pack via blog reviews and giveaways. Only one entrant per mailing address per giveaway. If you have won the same prize on another blog, you will not be eligible to win it again. Winner is subject to eligibility verification.
Meet the cast members from The Hunger Games: Catching Fire film as they sign copies at Walmart at these locations in celebration of Lionsgate's home entertainment release of the movie on Blu-ray Disc, DVD, Digital HD, VOD and Pay-Pery-View March 6 at 11 pm leading up to the midnight release March 7th! Once the clock hits midnight more than 2,000 Walmart stores will celebrate the Blu-ray and DVD release with special giveaways.
Select locations with special attendees are below:
Orange County, California
Who: Willow Shields ("Primrose Everdeen")
Where: Walmart
2300 N Tustin St.
Orange, CA 92865
When: Thursday, March 6
Media Call time: 10:30 pm
Signing: 11pm – 1 am
Chicago Area, Illinois
Who: Meta Golding ("Enobaria") and Bruno Gunn ("Brutus")
Where: Walmart
1100 S. Randall Road.
Elgin, IL 60123
When: Thursday, March 6
Media Call time: 10:30 pm
Signing: 11pm – 1 am
Secaucus, New Jersey
Who: Stephanie Leigh Schlund ("Cashmere") and Lynn Cohen ("Mags")
Where: Walmart
400 Park Place
Secaucus, NJ 07094
When: Thursday, March 6
Media Call time: 10:30 pm
Signing: 11pm – 1 am
Press Release:
It is the return of the Philadelphia Comic-Con on Sunday March 16th.  This comic book convention is held at the Clarion Hotel (formerly the Ramada) located at 76 Industrial Highway (Route 291) in Essington, PA 19029.  The hotel is conveniently located off of exit 9A on I-95.  It is also close to I-76,I-476 and most bridges from New Jersey.  Show hours are 10 AM to 4 PM.  Admission is only $3 per person.  Students of any age (including college) are admitted free with a current id.   Parking is also free on premises.  For those of you that do not drive Septa Bus Route 37 stops directly in front of the hotel.
It is quite a site to behold with 60+ tables at the show in the 4,500 square foot ballroom of the hotel.  Dealers from 5 states setup there selling, buying and even trading with collectors. Thousands and thousands of comic books from the 1940′s to present day will be for sale at the show.  Also available will be collecting supplies, graphic novels, action figures, statues, non-sportcards, dvd's and original artwork.  The show has become a fan favorite for years with people travelling up to 3 hours one way just to shop at the show.
Special guest artists are Greg Larocque and Bob Petrecca.  Both artists have long and illustrious careers in the field working for both DC and Marvel Comics.
Any questions about the convention can be sent to dwoywood@yahoo.com or we can be reached by phone at 856-217-5737.  Fans can also check us out on the web at www.philadelphiacomic-con.com.  Or on Facebook at facebook.com/comicbookshows.
Convention Scene is happy to team with Snickers Brand to bring you this latest contest. One luck winner will receive the Snickers Movie Prize Pack that includes a $15 Fandango gift card and 5 Snickers bars.
About Snickers Monster Satisfaction

Who hasn't felt like a rampaging menace at least once in their lives? Because let's face it, You're Not You When You're Hungry! Even Godzilla is a regular, cool guy who can hang with his friends, just watch out for that sudden spell of hunger! Check it out in the new Snickers commercial that will aired during the 86th Annual Academy Awards. Only SNICKERS – and its delicious blend of chocolate, peanuts, caramel and nougat – can provide #MONSTERSATISFACTION and tame the savage beast!
To celebrate the release of the new Snickers "You're Not You When You're Hungry" commercial, Snickers wants to hear about your most satisfying movie experience. So tweet with the #MONSTERSATISFACTION hashtag about that incredible first date, or the first time you saw your favorite movie of all time on the big screen.
This contest is sponsored by Snickers.
Rules: Each household is only eligible to win One (1) Snickers Movie Prize Pack containing 5 Snickers Bars and 1 $15 Fandango Gift Card via blog reviews and giveaways. Only one entrant per mailing address per giveaway. If you have won the same prize on another blog, you will not be eligible to win it again. Winner is subject to eligibility verification.
The prize will be sent via FedEx or USPS. No P.O. Boxes please.
Via Toucan Blog:
Comic-Con International 2014 volunteer registration filled up in mere minutes this year, but that doesn't mean you can't still give back to the pop culture community (and score free admission to WCA) by volunteering for WonderCon Anaheim 2014!
On Monday, March 3, volunteer registration for WonderCon Anaheim will open at 9:00 AM Pacific Time. You must be 16 years or older by March 31, 2014 to volunteer at WonderCon Anaheim and you must have a valid and confirmed Comic-Con Member ID. To register to volunteer for WonderCon Anaheim, simply log in to your Comic-Con Member ID account after 9:00 AM and click the "Volunteering" tab. Then select the "Click Here to Register" link, and you're on your way!
You may volunteer any or all of the days of the show. For each day you volunteer you get a free badge. Assignments are 2–3 hours long and do not require any special skills, other than a great attitude and a willingness to help your fellow convention goers. When not on assignment, volunteers get to enjoy all that WonderCon has to offer, with the same privileges of a paying attendee. Take a stroll through our expanded Artists' Alley or check out one of our popular comics panels. WonderCon Anaheim 2014 will host the most hours of programming ever in its history!
Although we are unable to provide housing, travel, or meals for our WonderCon Anaheim volunteers, we're sure you'll meet new people, make new friends and have a ton of fun!
Press Release:
NEAL ADAMS TO ATTEND STEEL CITY CON
Pittsburgh — Orangestone Promotions, Inc., promoters of the Pittsburgh based convention called the Steel City Con (http://www.steelcitycon.com) is celebrating 25 years as Pennsylvania's largest toy, comic book and pop culture show on April 11-13, 2014 at the Monroeville Convention Center with special appearances from classic TV and movie celebrity guests.  The Steel City Con is known for bringing rare celebrity signing appearances and photo opportunities into the Pittsburgh market.
Steel City Con attendees will be excited to know that a major talent in the comic book industry will be attending the upcoming Steel City Con. Neal Adams is a comic book and commercial artist known for helping to create some of the definitive modern imagery of the DC Comics characters Superman, Batman and Green Arrow.  As the co-founder of the graphic design studio Continuity Associates, and as creators-rights advocate who helped secure a pension and recognition for Superman creators Jerry Siegel and Jore Shuster. Adams was inducted into the Eisner Award's, Will Eisner Comic Book Hall of Fame and the Harvey Awards and Jack Kirby Hall of Fame. In addition to Neal Adams' appearance fan will also have a chance to meet celebrity guests like Lee Majors. Mr. Majors will be headlining the upcoming show.   Lee Majors is best known for his roles as "Heath Barkley" in the TV series The Big Valley and as "Colonel Steve Austin" in The Six Million Dollar Man. Majors will be autographing photos and items for fans as well as providing photo opportunities.  Fans will be especially excited to participate in a Celebrity Q & A sessions and have a chance to ask Lee Majors and other celebrities attending the show questions of their careers. Joining Mr. Majors will be Cindy Williams ("Shirley" from Laverne & Shirley); Brent Spiner ("Data" from Star Trek: The Next Generation); Lou Ferrigno (TV and film actor from roles in the TV series King of Queens and especially The Incredible Hulk); Dermot Crowley ("General Madine" from Star Wars); Femi Taylor ("Jabba the Hutt's slave dancer Oola" from Star Wars); Parker Stevenson (TV and film actor known for his roles in Baywatch and The Hardy Boys/Nancy Drew Mysteries); Mackenzie Lintz ("Norrie" from Under The Dome and the "Tribute Girl District 8" from the Hunger Games). Bruno Sammartino and George "The Animal" Steele  (WWE Legendary Hall of fame wrestlers). Many more guests to be added.
Attendees can also expect to participate in many planned activities. An official costume contest, celebrity Q & A sessions, panels, charity auctions and official sanction tournament gaming.  Get your picture taken with your favorite Star Wars characters with special participation from the official Star Wars costuming organization. Fans can also meet and talk comics with many comic book artists, illustrators and writers.
Attendees can expect to see hundreds of vendor tables selling millions of toys, comic books, diecast, Anime, action figures, dolls, statues, G.I. Joe, Star Wars, Star Trek, posters, artwork and much more.  The Steel City Con offers attendees one of the biggest shows in the United States at an affordable price. With vendor space offered at a low cost dealers are able to sell their items to attendees for much less than conventions that charge a huge amount of money for dealer space. Anyone interested in finding out more about the Steel City Con can go to http://www.steelcitycon.com
Via Toucan Blog:
SPECIAL GUESTS WAVE 3 IS HERE!
20 More Guests Announced for Comic-Con International 2014!
Comic-Con International introduces 20 more guests for the 2014 event, to be held July 24-27 at the San Diego Convention Center. This brings our 2014 list to 60 amazing guests! This third wave of guests for 2014 includes a pair of bona fide comics legends, creators from mainstream and alternative comics, graphic novels, and comic strips, plus one of the most popular Young Adult series authors. For complete bios and larger photos of these guests, please click here to visit our CCI 2014 Special Guests page!
Neal Adams, artist, Batman, X-Men, Ms Mystic
Sergio Aragonés, cartoonist, Groo, MAD, Sergio Aragonés Funnies
Ray Billingsley, cartoonist, Curtis
Greg Capullo, artist, Batman, Spawn
Mark Evanier, writer/producer, Garfield; Kirby: King of Comics
Athena Finger, granddaughter of Bill Finger, co-creator of Batman
Kelley Jones, artist, Batman, Deadman
Michael Lark, artist, Daredevil, Gotham Central, Lazarus
Jae Lee, artist, Batman/Superman, The Inhumans
Mike Mignola, creator/writer/artist, Hellboy
Bryan Lee O'Malley, writer/artist, Scott Pilgrim series, Seconds
Rina Piccolo, cartoonist, Tina's Groove, Six Chix
Joe Quesada, chief creative officer, Marvel Entertainment
Veronica Roth, author, Divergent series
Scott Shaw!, artist, Captain Carrot; comics historian, Oddball Comics
Dan Slott, writer, Superior Spider-Man, Amazing Spider-Man
Brian Stelfreeze, artist, Shadow of the Bat, Daymen
Jim Steranko, writer/artist, S.H.I.E.L.D., Captain America
Brian K. Vaughan, writer, Y, The Last Man, Saga; executive producer, Under the Dome
G. Willow Wilson, writer, Ms. Marvel, Air, Alif the Unseen
- See more at: http://www.comic-con.org/toucan/20-more-guests-announced-comic-con-international-2014-0#sthash.N30SGPp9.dpuf
Convention Scene and Warner Home Entertainment have a new contest for you. One lucky winner will receive one of the following DVDs (chosen at random):
Be My Valentine, Charlie Brown Deluxe Edition
A Charlie Brown Valentine
Bugs Bunny's Cupid Capers
Happiness is… Peanuts: Friends Forever
Elmo Loves You
Looney Tunes Pepe Le Pew Collection
Scooby-Doo! 13 Spooky Tales: For The Love Of Snack
Who is Your Cartoon Crush? – Everyone has had a crush at some point in their lives, but do you know who your cartoon crush is? Is it Scooby-Doo? Charlie Brown? or maybe Bugs Bunny? Find out who you would be romantically perfect with!
Valentine's Day Recipes! When I think of movie night, the first thing I want to know is… What are the snacks? Here are three easy and fun recipe's perfect for your Valentine!
Printable Valentine. Need a last minute Valentine card? We've got you covered!
RULES: Each household is only eligible to win One (1) Valentines Day DVD Chosen at Random via blog reviews and giveaways. Only one entrant per mailing address per giveaway. If you have won the same prize on another blog, you will not be eligible to win it again. Winner is subject to eligibility verification.
This giveaway is open only to residents in the U.S.
The prize will be sent via FedEx or USPS. No P.O. Boxes please.
While the comic book version of the story had Bucky Barnes, Captain America's sidekick during World War II, found and revived by the Russians, it appears that in the new film the Winter Solider is serving new masters.
According to the interviews in the featurette below, Bucky is working for Hydra in the new film, the Nazi-like terrorist organization often at odds with the heroes of the Marvel universe.
This fits in perfectly with two other bits of information. We know that Thomas Kretschmann has signed on to play Hydra founder Baron Von Strucker in Avengers: Age of Ultron. Rumors persist that the Scarlet Witch and Quicksilver, two prominent Avengers set to be introduced in the 2nd Avengers movie, will be working for Hydra when that movie begins. Since Hydra is already showing up in Captain America: The Winter Soldier, that also lends credence to the rumor that Scarlet Witch and Quicksilver will actually debut in a post-credits sequence in the new Captain America film.
Here is the featurette. You can also catch a very brief glimpse of S.H.I.E.L.D. agent and oft-times love interest of Captain America, Sharon Carter, in the clips.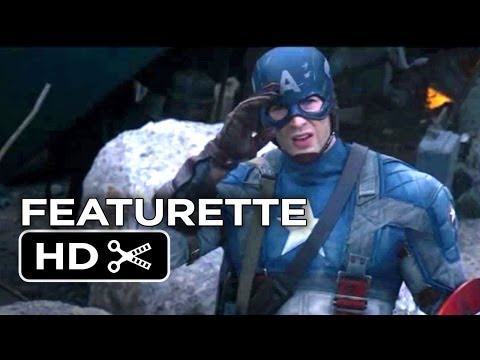 If Miley Cyrus is not to your liking, try one of these on for size:
Star Wars
The Hunger Games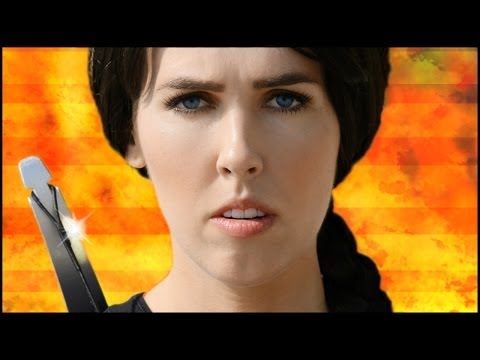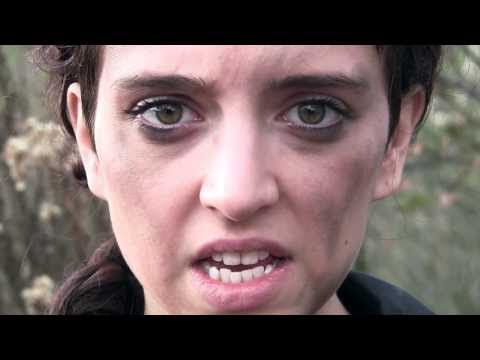 Dr. Who
Gollum (Lord of the Rings)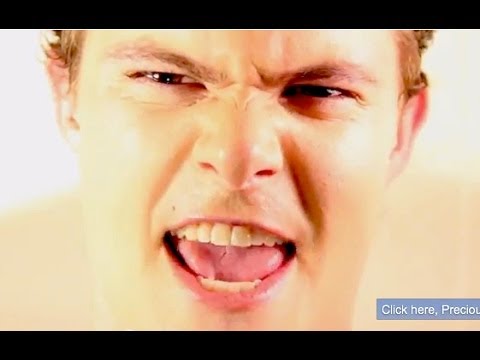 Minecraft
Pokemon
Grand Theft Auto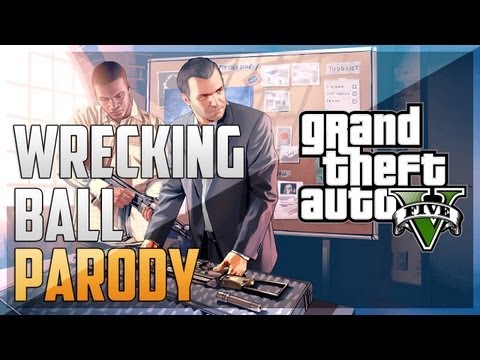 League of Legends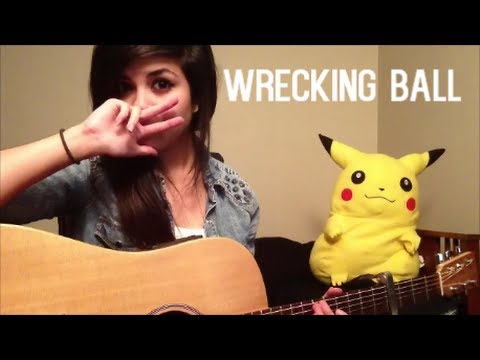 Spider-Man
Super Mario