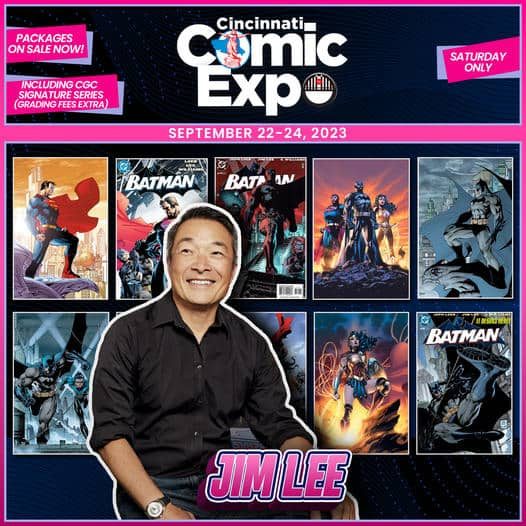 The legendary Jim Lee kicks off guest announcements for the 2023 Cincinnati Comic Expo!
Jim Lee will be appearing Saturday ONLY! He is a comic artist, writer, editor, and currently serves as the Publisher and CCO for DC. He has been recognized with numerous awards for his work with Marvel, Image, and DC Comics. In addition to the all-time bestseller X-Men #1, Jim's portfolio includes Batman: Hush, Fantastic Four, The Punisher War Journal, Superman Unchained, Justice League, Uncanny X-Men, WildC.A.T.s, and so much more!
Joining Jim will be inker Scott Williams! Scott is known for his many collaborations with Jim Lee. His work has been seen in All-Star Batman and Robin, X-Men, WildC.A.T.s, Justice League, Batman, Superman, and more!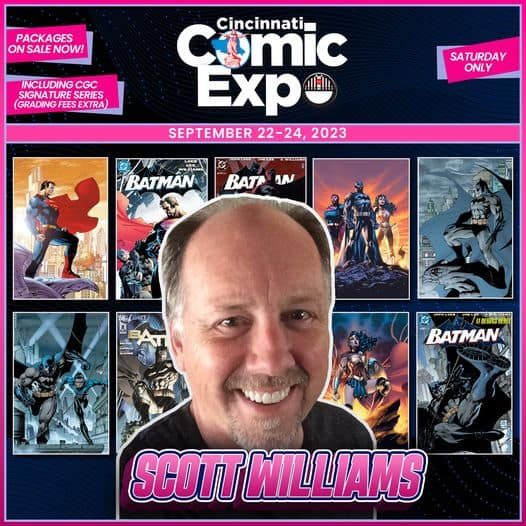 Meet Jim Lee on Saturday ONLY by getting your admission tickets and Jim Lee Packages to the 2023 Cincinnati Comic Expo: https://tinyurl.com/2fwp25vm