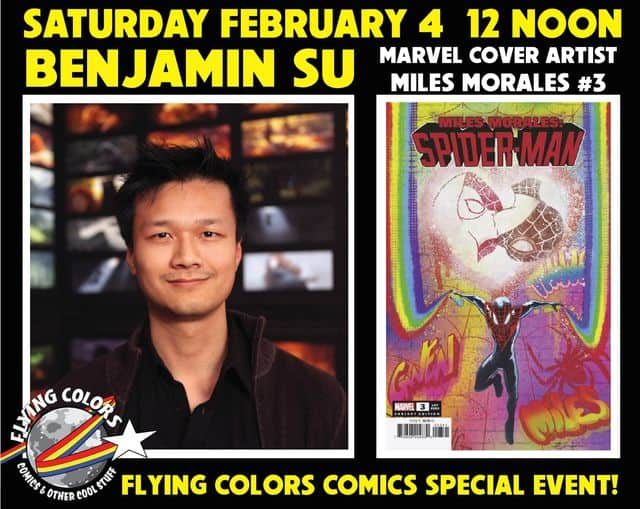 Join Flying Colors for the release of Miles Morales: Spider-Man #3 with variant cover art by Benjamin Su on Saturday, February 4, 2023 from 11:00 AM till 2:00 PM!
Benjamin Su is a Marvel Cover Artist contributing to such titles as Venom, Ghost Rider, Punisher, Shang Chi, and Amazing Spider-Man #900.
Ben is also a Directing Animator at Pixar Animation Studios. Over the last 13 years he has worked on many Oscar winning Films including Toy Story 3 & 4, Coco, and Inside Out.
RSVP on Facebook!
Flying Colors Comics
2980 Treat Blvd (at Oak Grove Rd), Concord, CA 94518
(925) 825-5410