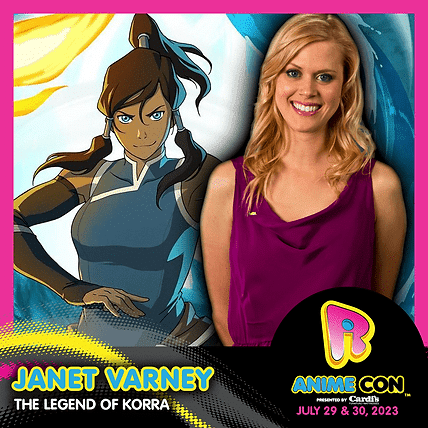 Rhode Island Anime Con is coming in 2023! The first guest to be announced is Janet Varney, star of The Legend of Korra! Janet is known for voicing Korra in the Nickelodeon animated television series The Legend of Korra, co-starring as Sheriff Evie Barret in the television series Stan Against Evil, her role as Becca Barbara in You're the Worst, hosting the JV Club podcast, and co-hosting the Avatar: Braving the Elements podcast.
ANIME! MANGA! COSPLAY! GUESTS! VENDORS! AND MORE!
Grab your favorite Pocky, Naruto run to the Summer's hottest new anime show, and become the top otaku in your clan. Don't miss out on powering up with all your friends & fans on July 29-30, 2023 at the Rhode Island Convention Center. Come dressed up as your favorite anime character and celebrate Japanese pop culture.