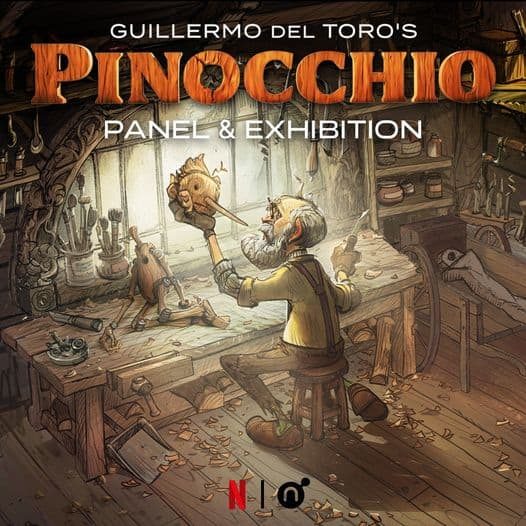 Guillermo Del Toro, Guy Davis, and Gris Grimly will appear at Gallery Nucleus for a Pinocchio panel /signing on Sunday, January 8, 2023 from 2PM – 4PM PST!
Panel tickets go live Friday, Dec 23rd, 8am PST on EVENTBRITE.
Come and get inspired by concept art from the film which will be on display from January 3rd to 7th with FREE admission.
To share the event, purchase tickets, and view the signing guidelines:
www.gallerynucleus.com/events/968
Gallery Nucleus
210 East Main Street, Alhambra, CA 91801
626.458.7477