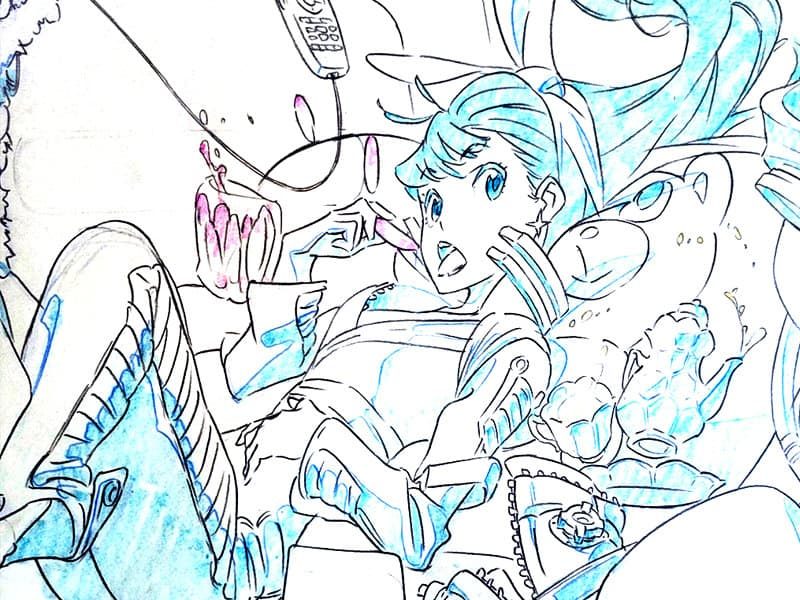 Toshio Ishizaki aka SUSHIO is a powerhouse within Japanese animation. His animation and design work can be seen in:
Kill la Kill, BNA, Promare, Little Witch Academia, Redline, Dead Leaves, Kill Bill: Vol 1, FLCL, Evangelion and more…
SUSHIO will be in attendance for his first US solo exhibition on Saturday, December 10th, presenting a collection of original drawings, digital illustrations, skate decks and more.
SUHIO will also be hosting an in-person and virtual Q+A / Workshop. You can purchase tickets at the link.
Gallery Nucleus
210 East Main Street, Alhambra, CA 91801
626.458.7477