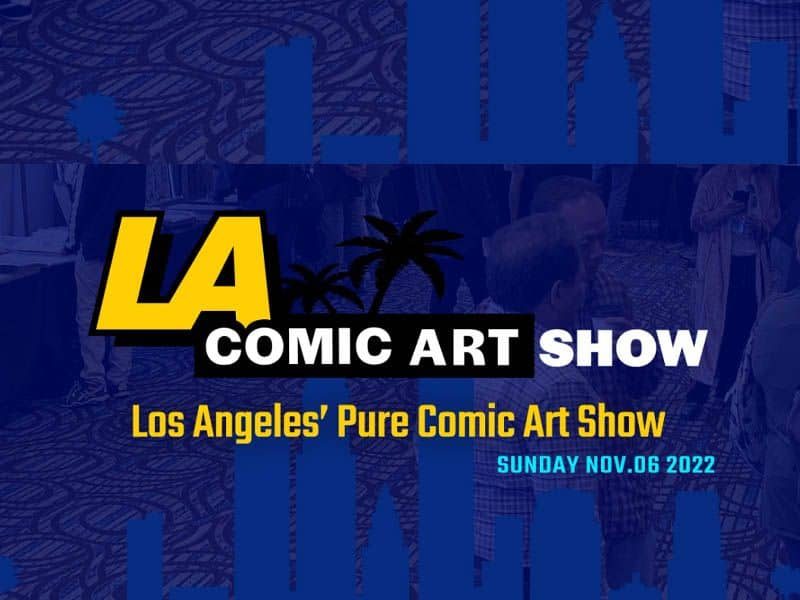 Join us on Sunday, November 6th from 10:00 – 4:00 at the Hilton Garden Inn in LA/Redondo Beach for LA's ONLY PURE COMIC ART SHOW.
Peruse hundreds of pages of original comic art for sale.
Art dealers and collectors from around the country
Convenient location: 10 minutes from the LAX airport
Free parking.
Purchase tickets at the door for $20; children and significant others get in for free.
See special guests Frank Cho and David Mack!
Frank Cho is known for his series Liberty Meadows, as well as for books such as Shanna the She-Devil, Mighty Avengers, and Totally Awesome Hulk for Marvel Comics, and Jungle Girl for Dynamite Entertainment. Cho is noted for his figure drawing, precise lines, and depiction of well-endowed women.
David Mack is the Emmy nominated, New York Times Best Selling Author & Artist of KABUKI. He is a renowned comic book artist and writer. He is well known for his unique painted and collage-like work.
Don't miss this opportunity to buy, sell, trade, and talk comic art with fellow collectors and dealers.
Visit www.lacomicartshow.com for more information.