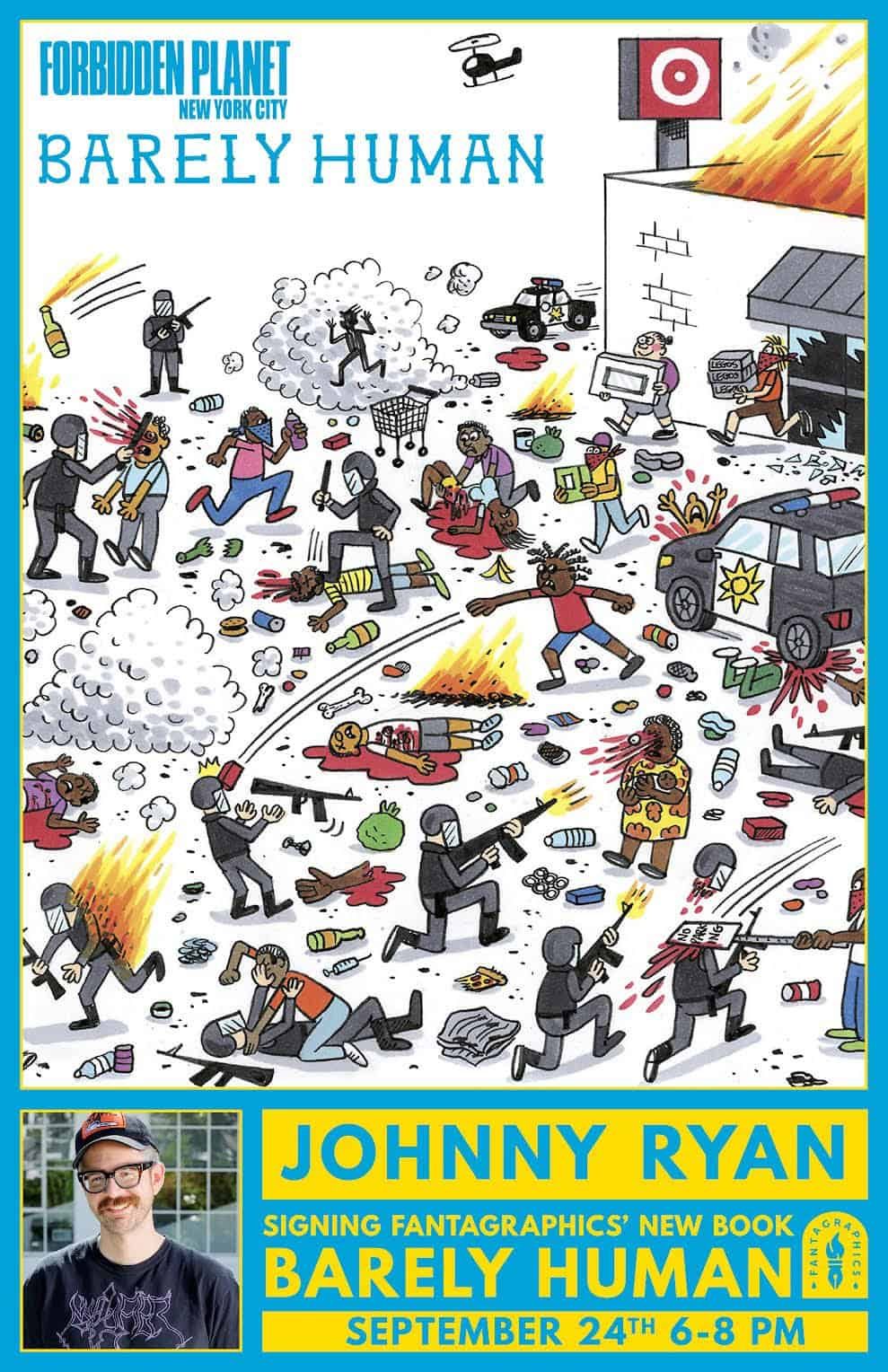 Forbidden Planet is insanely excited to be celebrating the release of Fantagraphics' Barely Human with an in-store signing featuring artist Johnny Ryan! Come on down Saturday, September 24th from 6-8PM and meet the Forbidden Planet favorite that has been making us laugh until milk comes out of our noses for years. To put it mildly we are stoked out of our minds to finally have him at the shop. As a bonus Ryan will not only be signing but will also have original art on hand for sale. So come by and get your stuff signed or grab an original piece from the twisted brain that brought us Angry Youth Comix, Comic Book Holocaust, Prison Pit, and more!
Can't make it to the event but still wanna get your hands on an autographed copy of Barely Human? Pre-order a copy at fpnyc.com and we will make sure to get it signed for you at the event before we conveniently ship it straight to your front door.
RSVP on the Facebook event page.
Forbidden Planet
832 Broadway, New York, NY 10003
212-473-1576