Christopher Lloyd, Robert Watts, J Hammond, and more have been announced as guests for Cincinnati Comic Expo 2022!
Tickets for the 2022 Cincinnati Comic Expo are on sale now. Get the best deal when you buy your Early Bird VIP Package today! Get tickets at the link…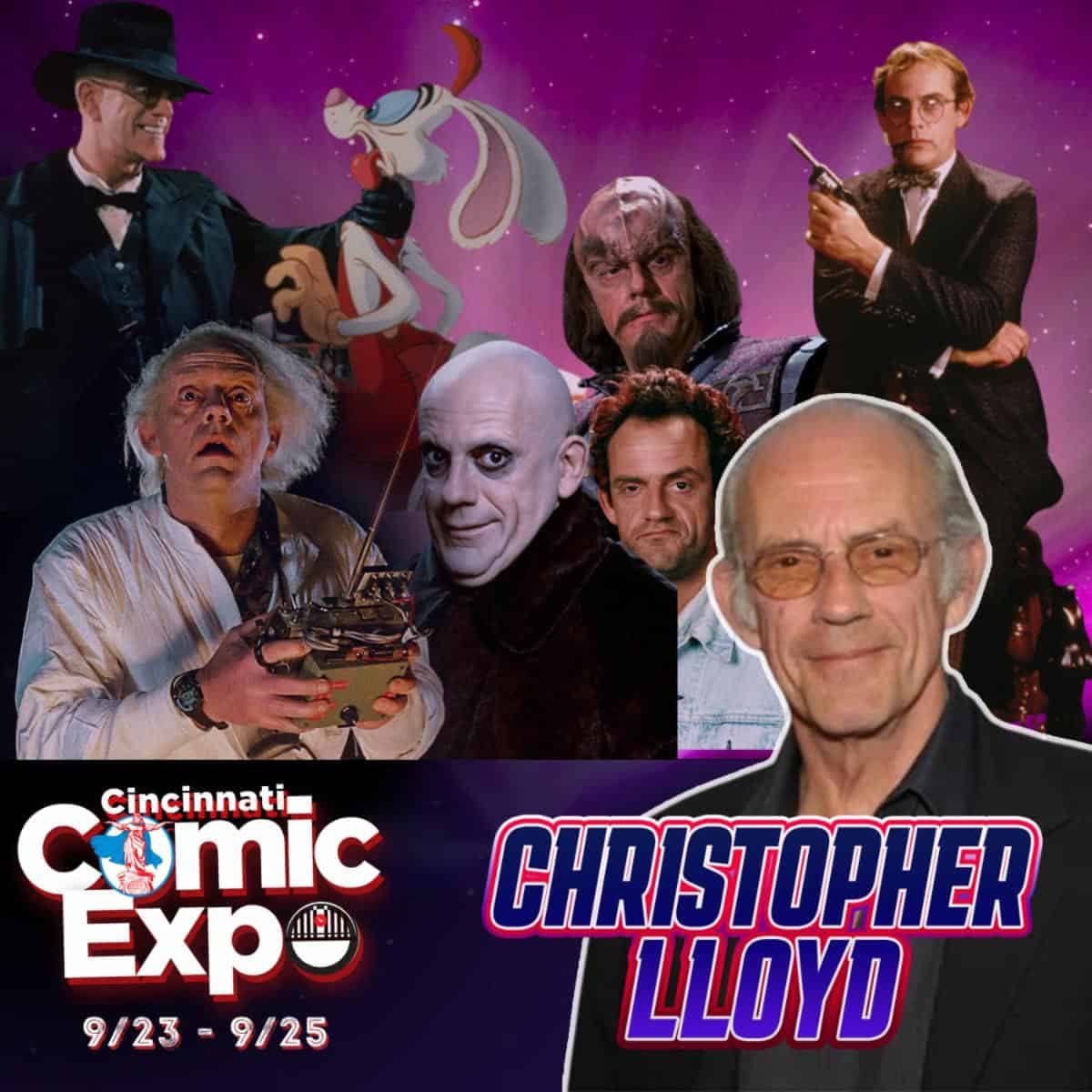 Christopher Lloyd will be at the 2022 Cincinnati Comic Expo on Saturday and Sunday! Of the couple hundred credits to his name, he is recognized for various roles on TV and film. On the big screen, he is known for his roles in Star Trek III: The Search for Spock, Clue, the Back to the Future franchise, Who Framed Roger Rabbit, The Addams Family films, Angels in the Outfield, the Piranha movies, Sin City: A Dame to Kill For, Going in Style, and more. In television, he is known for his characters and appearances on Taxi, Deadly Games, Spin City, Stacked, Chuck, Robot Chicken, Psych, 12 Monkeys, and many others. Recently, he has been seen in Nobody, The Conners, and Cyberchase. He will have an appearance in the upcoming season of The Mandalorian as well as other projects in production.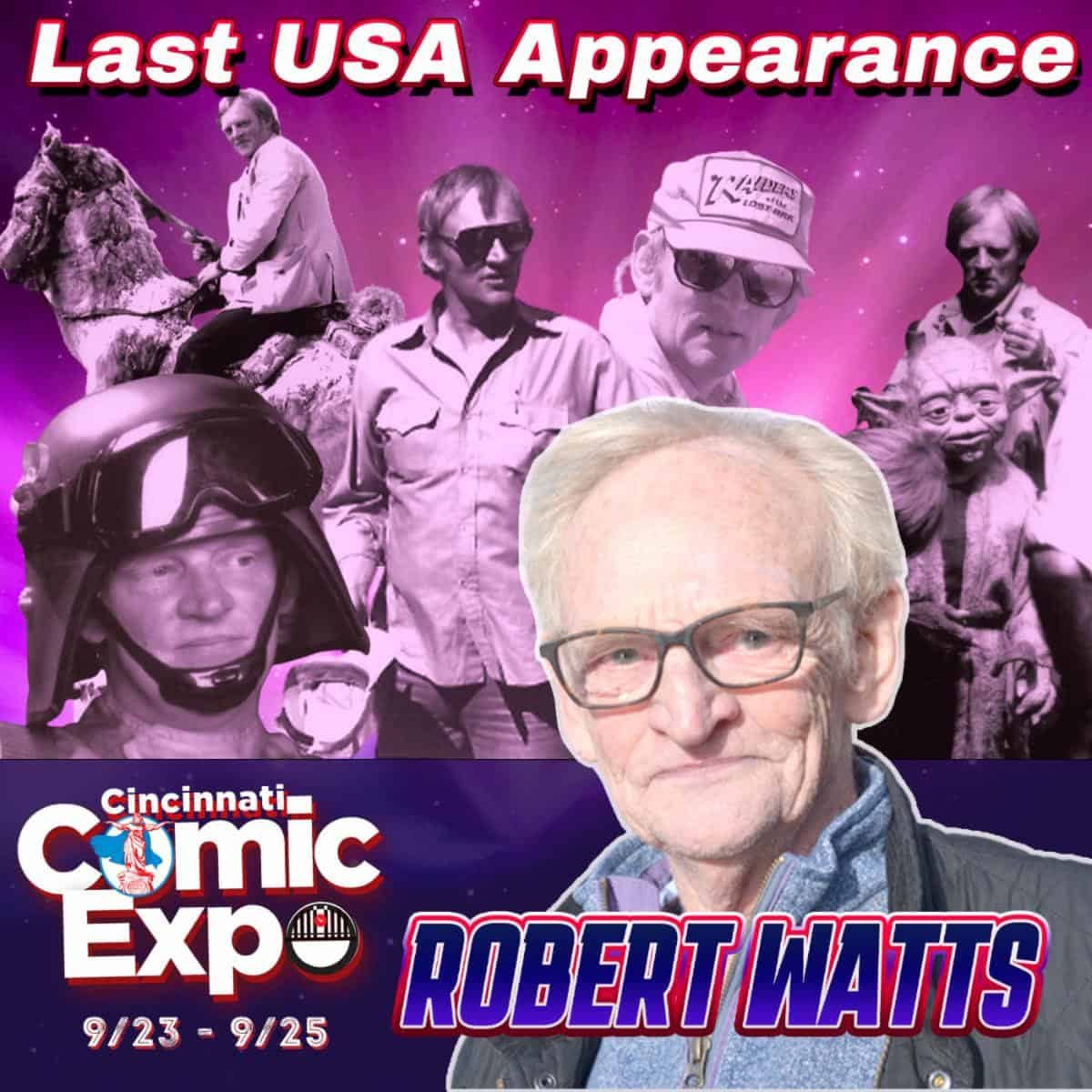 Film producer Robert Watts will be attending the 2022 Cincinnati Comic Expo! Watts' work has been in 2001: A Space Odyssey, A New Hope, Empire Strikes Back, Return of the Jedi, along with Who Framed Roger Rabbit, Raiders of the Lost Ark, Temple of Doom, and Last Crusade. His work continued on An American Tail: Fievel Goes West, Alive, On Deadly Ground, and others. His voiced was used in Fievel Goes West and he appears as Lt. Watts in Return of the Jedi.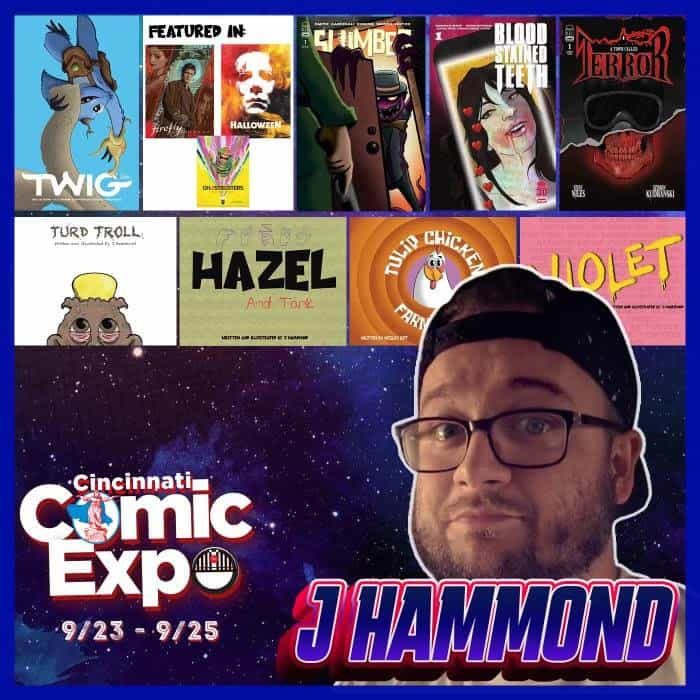 Artist and author J Hammond is the most recent guest to be announced coming to the 2022 Cincinnati Comic Expo! He has produced officially licensed artwork for properties like Rick and Morty, Steven Universe, Star Wars, Marvel, GPK and more. His artwork has also been used with numerous trading card companies. He has been published with Printed in Blood art books, comic covers for Image, Twig, Blood Stained Teeth, Slumber, and others. He has written and illustrated such books as Turd Troll, Hazel and Tank, and Violet.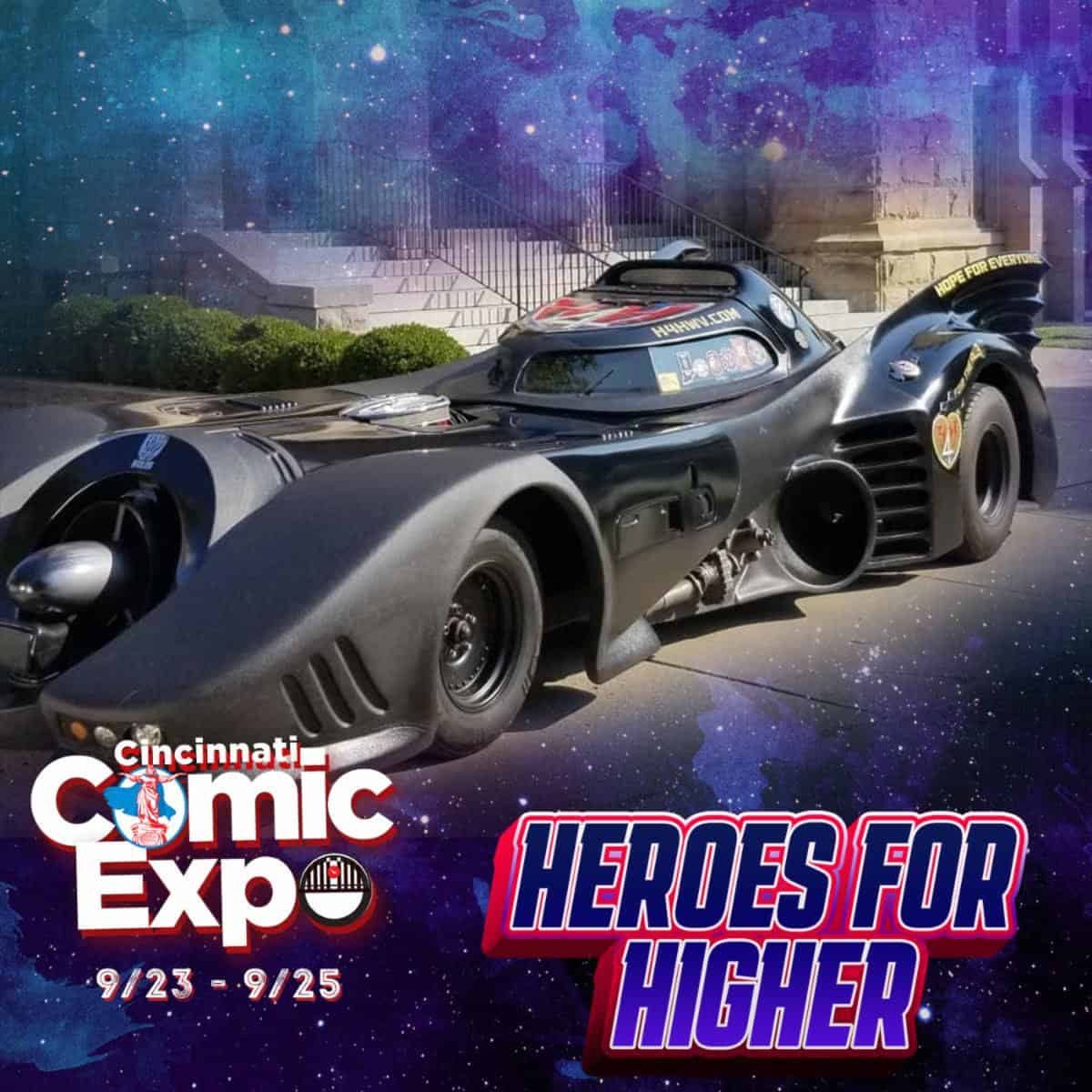 Heroes 4 Higher is returning to the Cincinnati Comic Expo with their Hope-Mobile/Batmobile this year!
The H4H-Hope-Mobile is a one of a kind, fully street legal Batmobile that is truly one of a kind. It is used to inspire hope throughout communities for several outreach missions. It is a rolling memorial for children that they have been honored to be pall-bearers for that have passed away from childhood cancer. The vehicle has special plaques on the car to honor their names and ages and keep their memory alive wherever the car appears.
The mission of H4H is to inspire children to "Be the Hero". They do this by putting together high-quality costumes to make as powerful and authentic an impact as possible on the children they serve.
They outreach is active in drug rehab facilities, young behavioral health programs, foster care systems and grief counseling, churches, schools, college empowerment events, entire community events, the city mission, domestic violence shelters & programs, and anywhere else people need hope!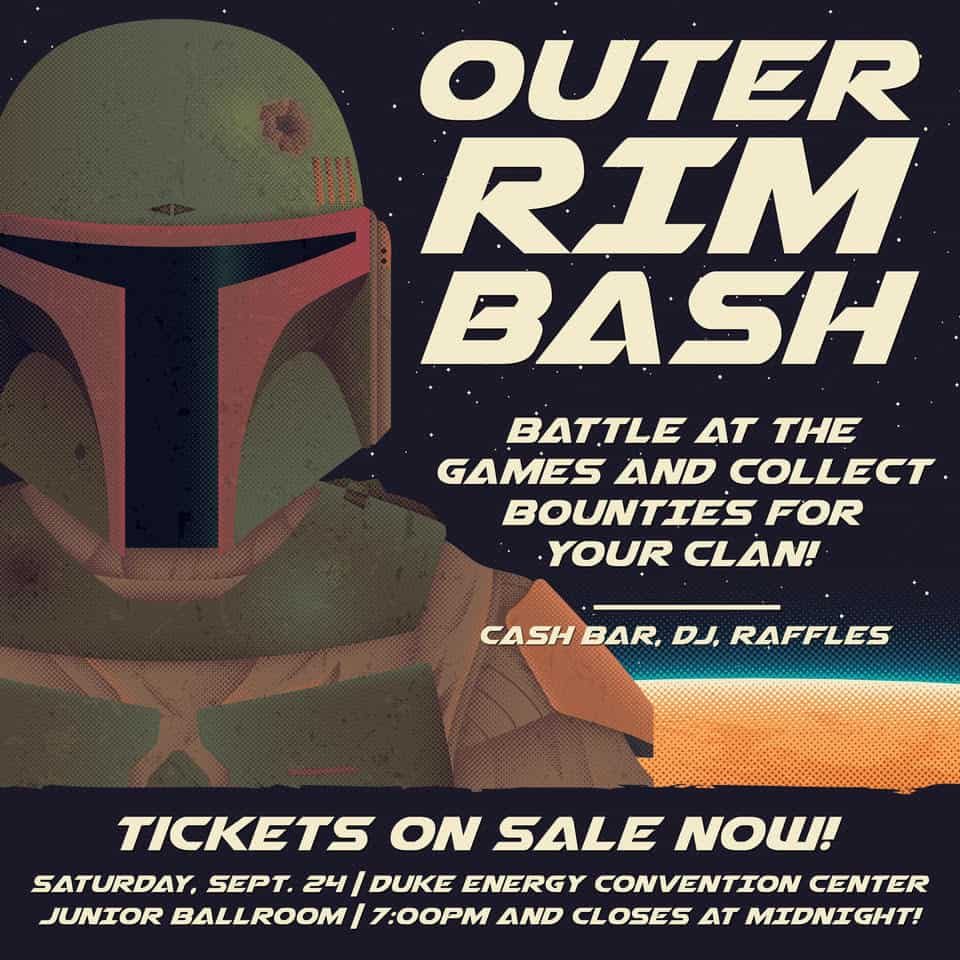 Tickets are now on sale for the 2022 Cincinnati Comic Expo Geek Prom! Join us at the Outer Rim Bash for an evening of games, music, and fun. Choose to live like Palpatine with a 3-course meal with the limited Emperor Level Package. A portion of the proceeds of the night go to support the Cincinnati Center for Autism. Order your tickets to the Cincinnati Comic Expo Geek Prom: Outer Rim Bash!