Richard Dreyfuss, John Noble, Carel Struycken, Jeff Schultz, Zach Johnson, and more have been announced as guests for Cincinnati Comic Expo 2022!
Tickets for the 2022 Cincinnati Comic Expo are on sale now. Get the best deal when you buy your Early Bird VIP Package today! Get tickets at the link…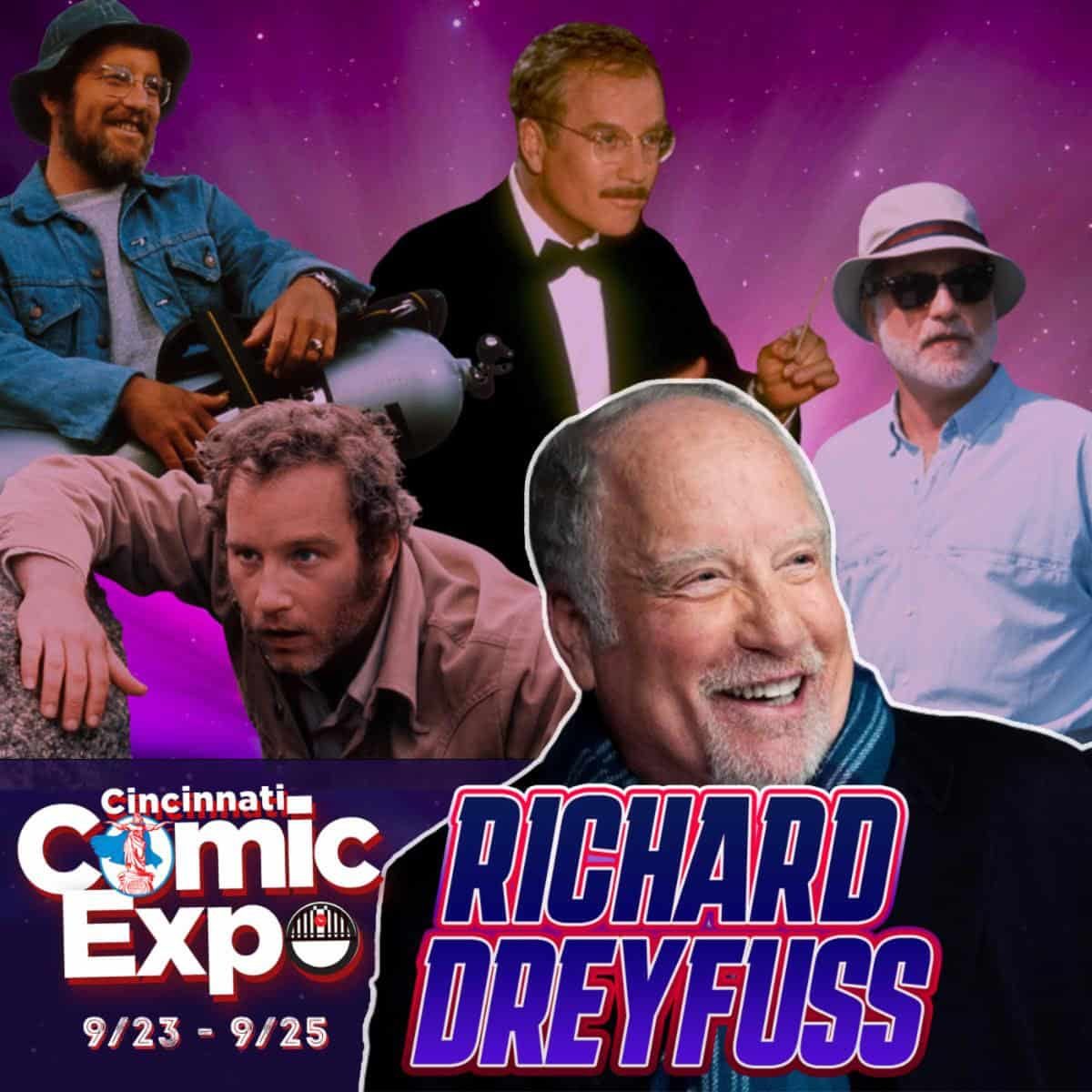 Academy Award winner Richard Dreyfuss will be attending the 2022 Cincinnati Comic Expo! His television career has spanned decades starting on Gidget and Bewitched to Mod Squad, Gunsmoke, The New Dick Van Dyke Show, then The Education of Max Bickford, Weeds, Parenthood, Madoff, and most recently, Shots Fired, and many others. On the big screen, he started with an uncredited role on The Graduate, then to American Graffiti, Jaws, Close Encounters of the Third Kind, his award-winning role in The Goodbye Girl, Down and Out in Beverly Hills, Stand by Me, Moon Over Parador, What About Bob?, both Stakeout movies, The American President, Mr. Holland's Opus, Krippendorf's Tribe, W., RED, and dozens more.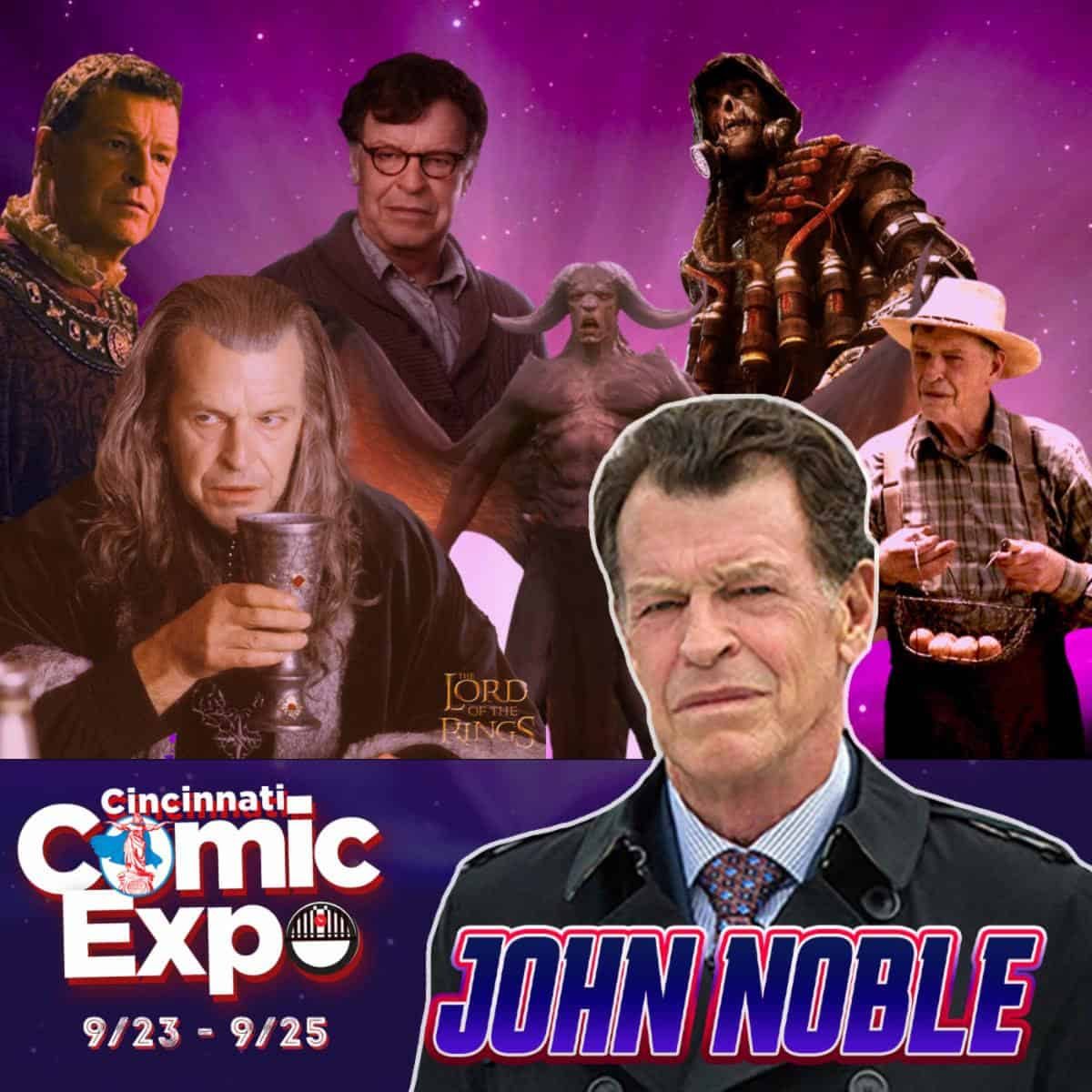 John Noble is the latest addition for the upcoming Cincinnati Comic Expo! Among John's most notable television projects are Fringe, Elementary, Sleepy Hollow, Stargate, DC Legends of Tomorrow, The Boys, and more. On film, his credits include The Lord of the Rings films, The Conjuring: The Devil Made Me Do It, and others. His voice can be heard on Batman: Arkham Knight and a couple other video games. Recently, John appeared on Cowboy Bebop and Star Trek: Prodigy.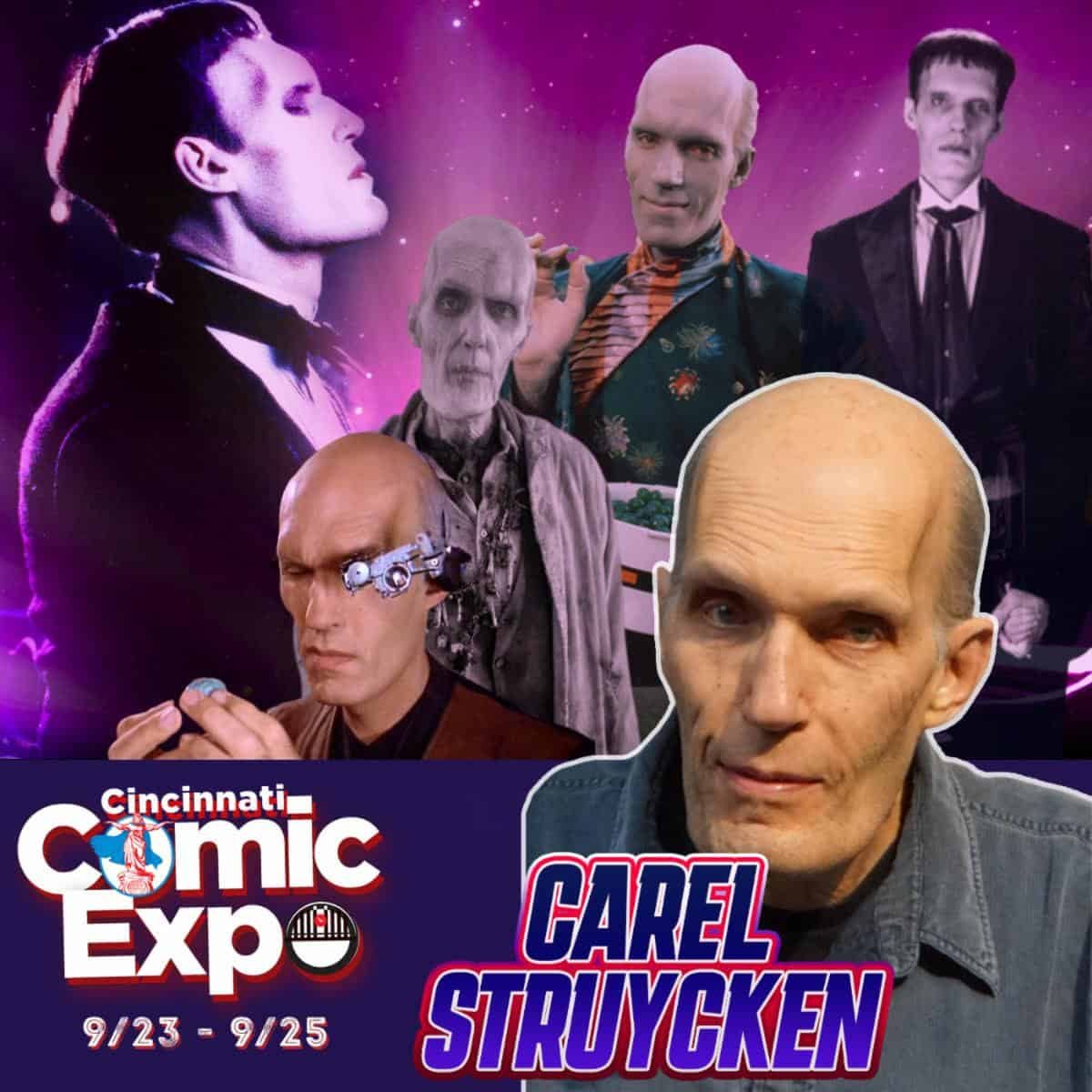 Carel Struycken will be joining us at the 2022 Cincinnati Comic Expo! Standing at 7 foot tall, Carel is a cult celebrity easily recognized for his numerous roles and characters. Carel started his career in Sgt Pepper's Lonely Hearts Club Band to Ewoks: The Battle for Endor, The Witches of Eastwick, both series of Twin Peaks, Babylon 5, Men in Black, Gotham, Doctor Sleep, and more. Many fans will know him as Lurch in The Addams Family films and a recurring role on Star Trek: The Next Generation.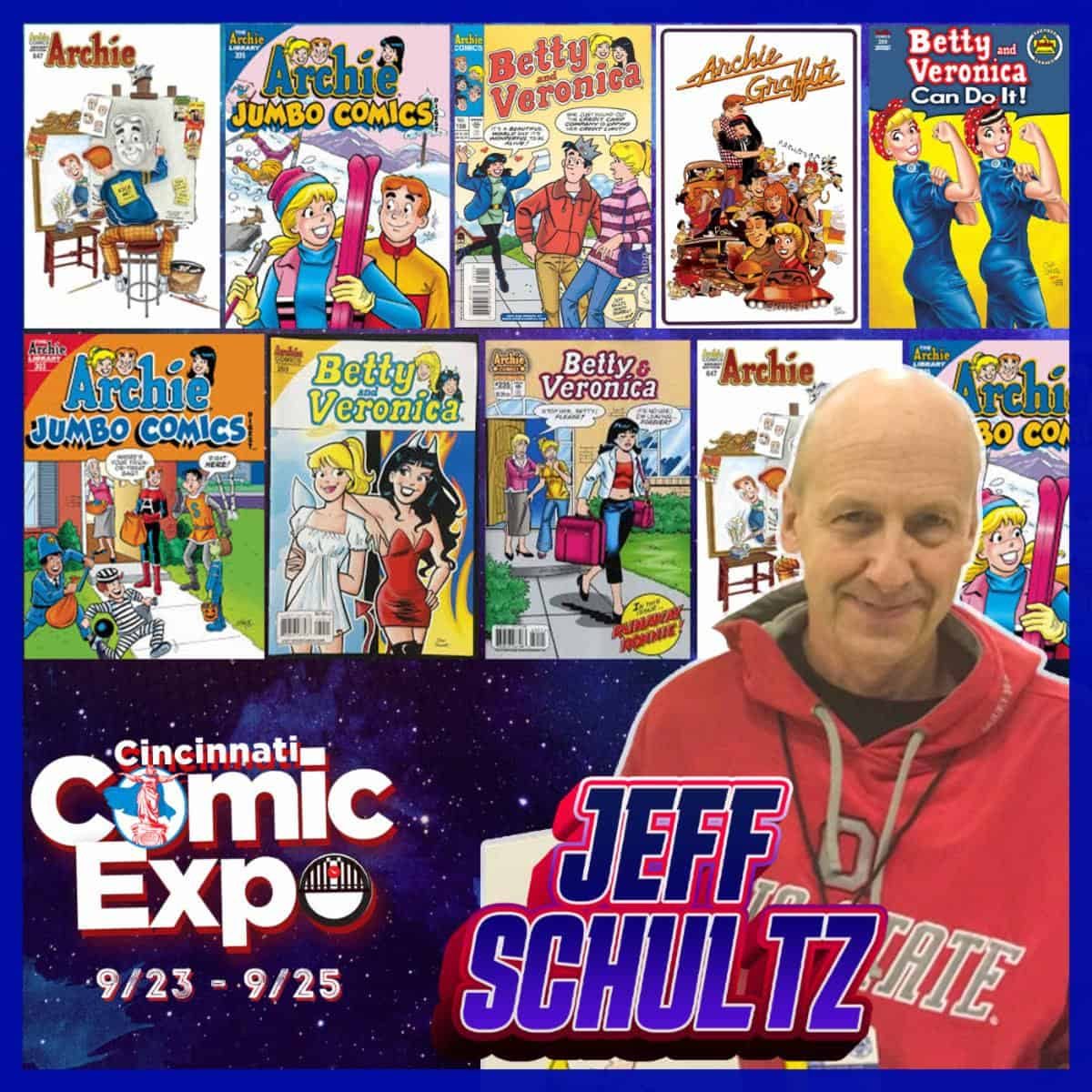 Artist Jeff Shultz will be setup at the 2022 Cincinnati Comic Expo! Jeff has over 30 years of experience as a Comic Artist and Inker. Jeff's credits include: Tom and Jerry, Peanuts, Looney Tunes, Super Suckers, Archie's Betty and Veronica. He also works on Jetta Raye Adventures and he created his own characters 'Hugo and the Bug'.
Artist Davey DeForne is making his first visit to the Queen City for the 2022 Cincinnati Comic Expo! Davey is the first of several artists joining us from Artist Alliez. Davey is a self taught artist and comic creator. His work includes unique custom pet portraits, cards with Upper Deck, and other projects.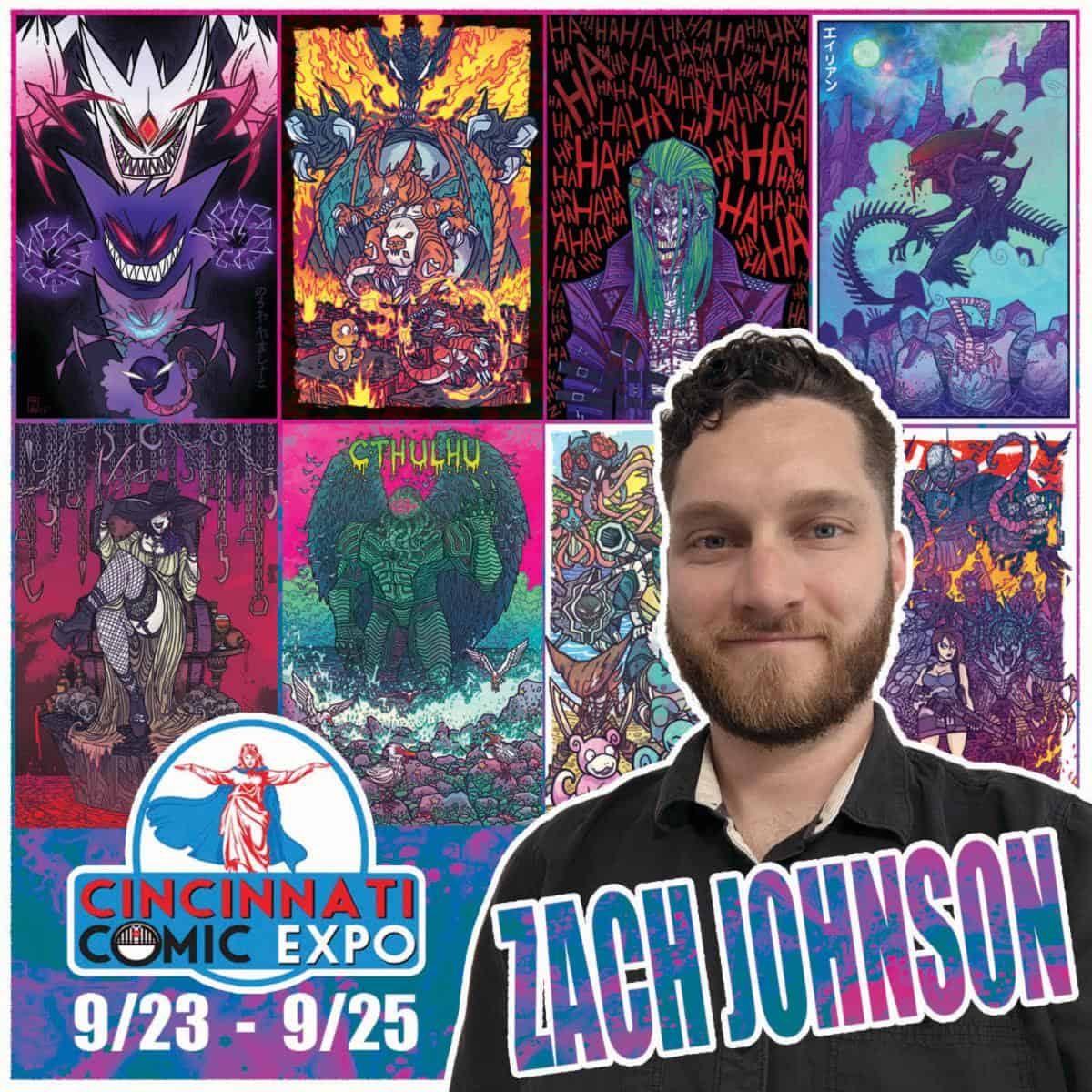 Artist Zach Johnson is making his first visit to the Tri-State for the 2022 Cincinnati Comic Expo! Zach continues the lineup of artists joining us from Artist Alliez. He is an artist/illustrator from Portland Oregon. He described himself as a true 90's kid through and through. If it has fangs, claws, wings, swords, one metal arm, laser eyes or machine guns, he is into it. His art style is like putting Saturday morning cartoons in a blender with a metal music video whilst on acid.