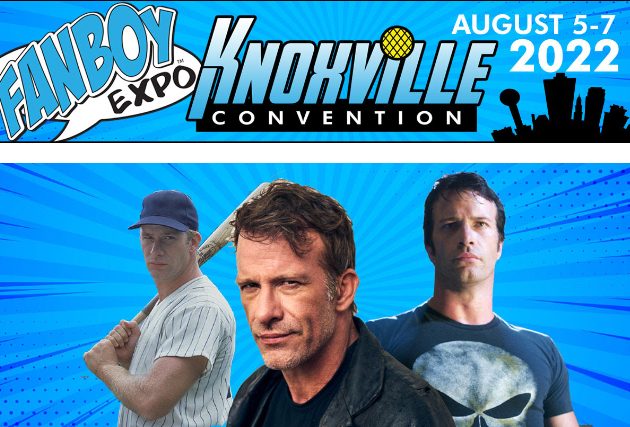 Fanboy Expo is excited to announce that Thomas Jane will be joining us in Knoxville on August 5-7, 2022. He is best known for his iconic role as the Punisher! He also starred as the legendary baseball player Mickey Mantle in 61* and has appeared in other films such as Deep Blue Sea, Boogie Nights, Stephen King's The Mist, The Predator, Thin Red Line, The Sweetest Thing, Original Sin, Face/Off and many more! CLICK TO GET YOUR FAN PACKAGES, PHOTO OPS & AUTOGRAPH TICKETS
Don't miss Tennessee's Largest Pop Culture Event on August 5-7 from the Knoxville Convention Center. Come see why over 30,000 fans have attended our last Summer event featuring Celebrity Guests, Comic Industry Pros, Cosplay, Vendors, Live Entertainment and much more!
We have some amazing guests scheduled including Christopher Lloyd, Lee Majors, Tia Carrere, Edward James Almos, wrestling icon Bret Hart…also featuring reunions from Little House on the Prairie, Charmed, Chips, MASH, Boondock Saints, Avatar, Encanto, and many more!