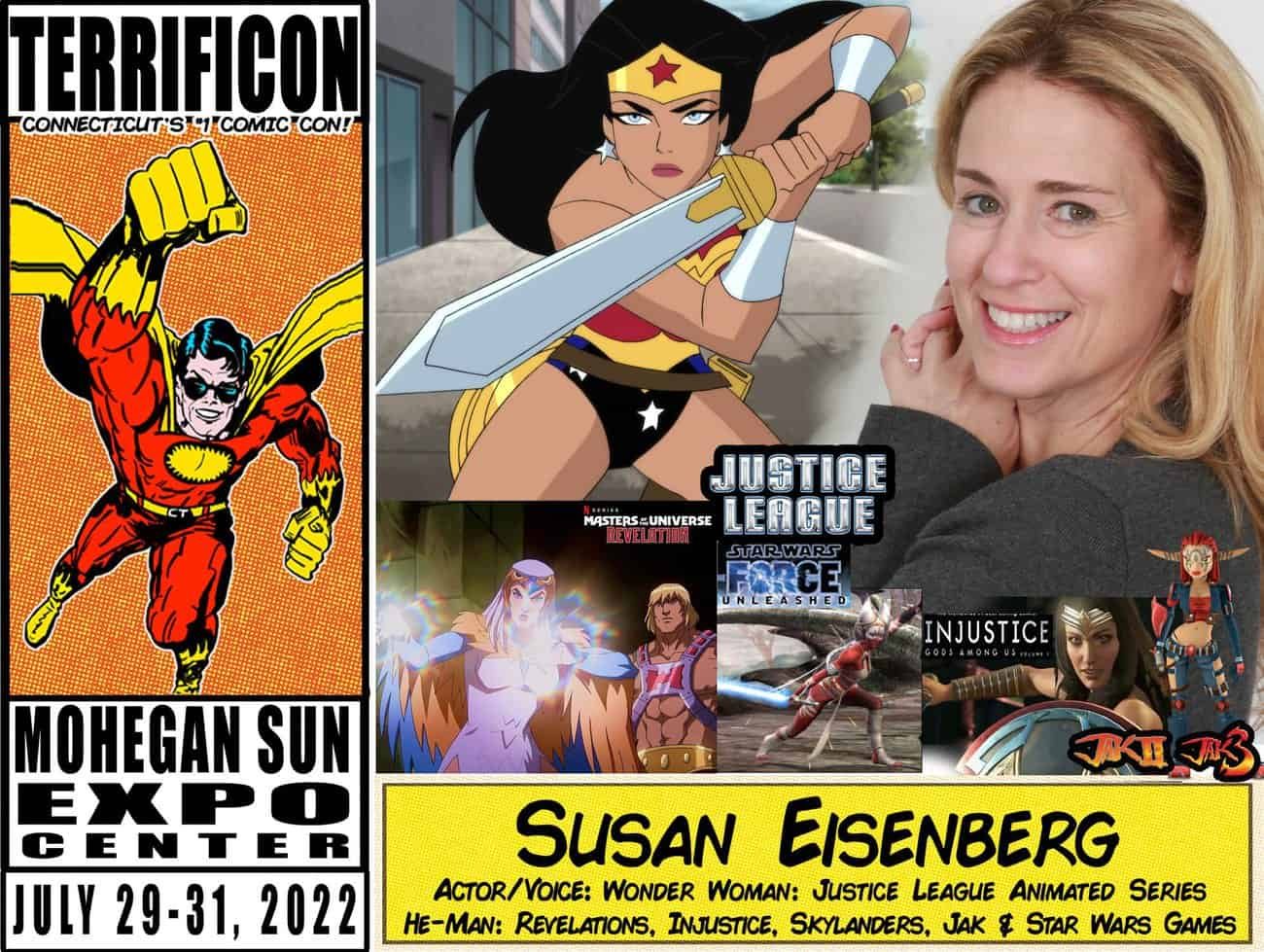 TERRIFICon welcomes actor/voiceover artist Susan Eisenberg to Mohegan Sun on July 29 – 31, 2022!
Susan is a professional voice-over artist known for her animation, promo, and commercial work. Her breakout role was that of Wonder Woman, aka Princess Diana, in the acclaimed Justice League and Justice League Unlimited television series. Eisenberg continued her animation work in cartoons such as Jackie Chan Adventures (Viper) and The Super Hero Squad (Power Princess), as well as in the video games Star Wars: The Force Unleashed (Shaak-Ti), Jak II (Ashelin), Daxter (Taryn), Elder Scrolls V: Skyrim, Mass Effect 3, and Destiny (Human, Female Player). Most recently in the Netflix series Masters of the Universe: Revelation
Eisenberg reprised her role as Wonder Woman in 2010 in the Warner Bros. DVD Superman/Batman: Apocalypse. Since then she has voiced the Amazon Princess in video games (Injustice: Gods Among Us; Injustice2; DCUO), features (Justice League: Doom;
Superman/ Batman: Apocalypse) and television (Wonder Woman short).
For further details please go to the website: terrificon.com