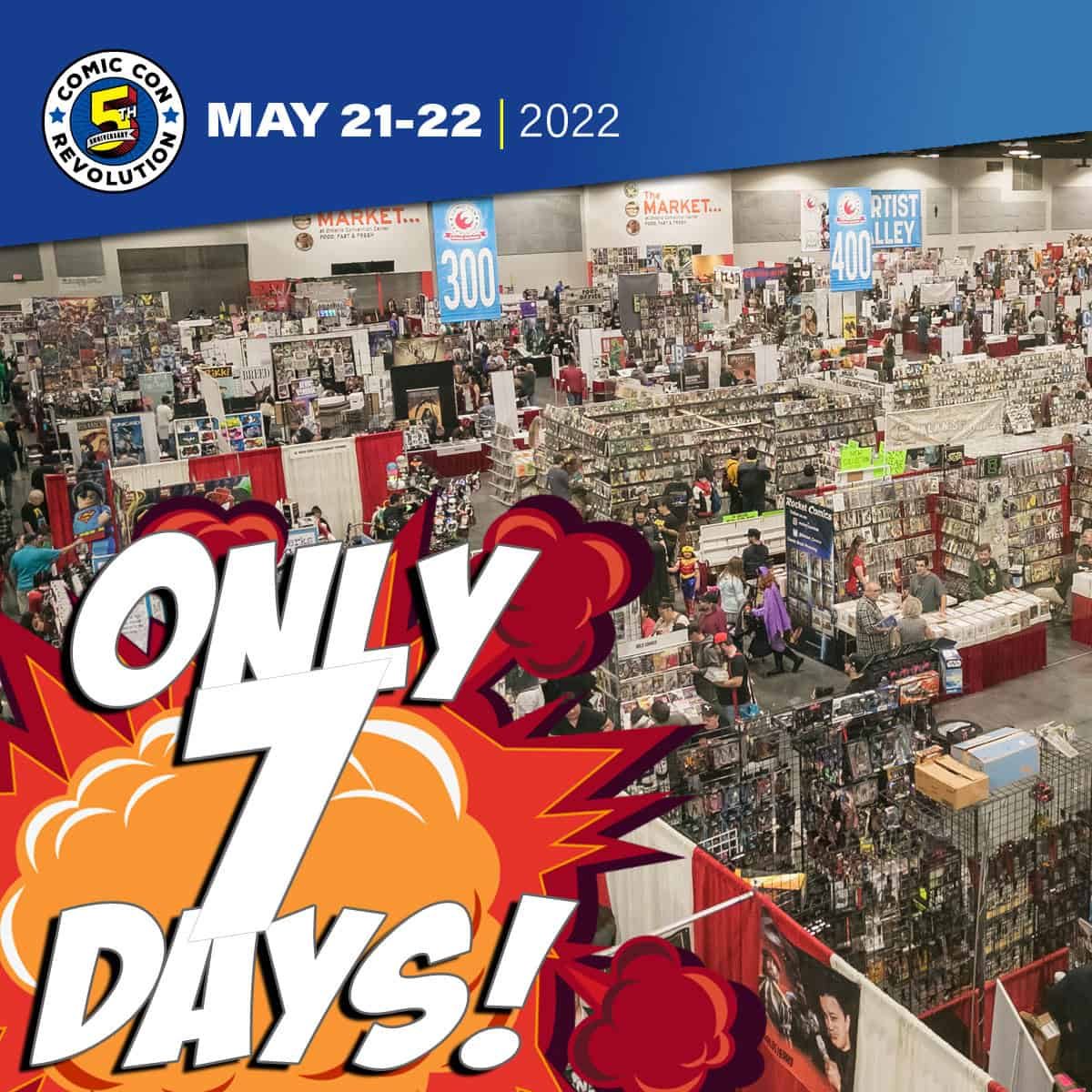 T-MINUS 7 DAYS UNTIL COMIC CON REVOLUTION!
Don't Miss The Inland Empire's Greatest Comic Con Experience!
Order tickets now and you can get on the show floor an hour early! Just be sure to show up bright an early to check in, get your badge and enjoy the fun! Comic Con Revolution features artists, writers, celebrities, cosplayers, wrestlers, voice actors, animation professionals, panels, contests, comics, toys, games, food trucks, laser tag and so much more. Family fun with something for everyone and as always, kids 12 & under are free with an adult ticket!
For tickets Click Here!
Tell your friends, bring the kids, don't miss out on this great local family owned and operated community event.
Proof of Vaccination or Negative Test Not Required by State of California
Please be aware that as of April 1, 2022 the state of California lifted mandates on large events. Proof of vaccine or negative tests are no longer required for entry into Comic Con Revolution. Masks are recommended but also not required.
For more information about Comic Con Revolution go to CCROnt.com
For tickets go to CCRTix.com