Event Details: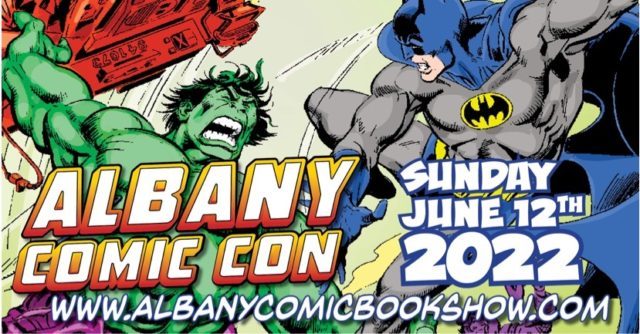 Convention Name

Albany Comic Con

Convention Website Address
https://albanycomicbookshow.com
This convention will take place:
Date (Format mm/dd/yyyy)

06/12/2022

About This Convention
The Albany Comic Con is the Premiere Comic Book convention in the Capital District of Upstate New York. The show features Comic dealers of Golden and Silver Age comics right up to the new comic releases, as well as Action Figures, Toys, and collectibles of all kinds. Our guests include many professional comic artists and writers, and original art and original sketches are available. The show is for Comic fans of every age. it gives fans the large convention experience with the intimacy you can't find at the larger expensive shows.
Venue Name and Address
Polonaise Polish Community Center
225 Washington Ave Extention
Albany, New York 12205
United States
Map It
Number of Dealer/Exhibitor Tables

75

Projected Attendance

1,200

Please select the Category that best describes the convention

Comic Books

Additional Categories

Gaming
Horror
Science Fiction and Fantasy
Collectibles

Guests

Jose Luis Garcia-Lopez, Ron Marz, Mike McKone, Derek Charm, Russ Braun, Mark McKenna, Bart Sears, Paul Pelletier, Val Simeiks, and many more.