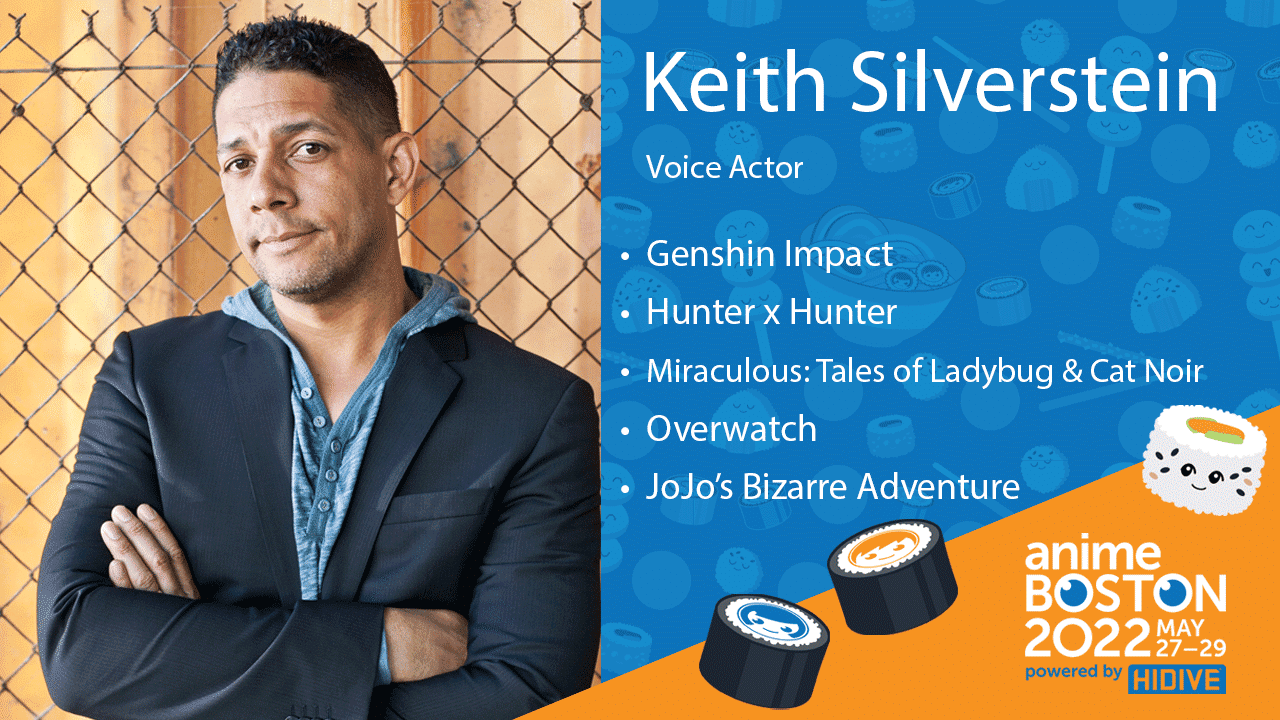 Anime Boston, the largest anime convention in New England, announced its latest North American guest today. Voice Actor Keith Silverstein will be appearing at Anime Boston at the Hynes Convention Center, Boston, Mass, on May 27 through 29, 2022.
Keith Silverstein is a veteran voice actor with an impressive and diverse list of credits. He's the voice of Zhongli in the worldwide sensation, Genshin Impact, Torbjörn in Overwatch, Hisoka in "Hunter x Hunter," Hawk Moth in the fan-favorite "Miraculous: Tales of Ladybug & Cat Noir," Speedwagon in "Jojo's Bizarre Adventure," Gouhin in "Beastars," and Jetfire in the Netflix original trilogy, Transformers: War for Cybertron.
He can also be heard as Iyami in "Mr. Osomatsu," En in "Dorohedoro," and Vector the Crocodile in the Sonic The Hedgehog franchise. Resident Evil fans know him as H.U.N.K. Soul Calibur fans will recognize him as Zasalamel. In Persona 5, he voices the villainous Masayoshi Shido.
Not enough for you? Here are a few other titles under his VO belt: "TMNT," "Jujutsu Kaisen," "Amphibia," "Kuroko's Basketball," "One Punch Man," "My Hero Academia," "Sailor Moon," "Bungo Stray Dogs," "Fate/Apocrypha," "Glitter Force," "Bleach," "Skate-Leading Stars," "Gundam: The Origin," "Big City Greens," League of Legends, Star Wars Squadrons, Fire Emblem, World of Warcraft, Dead or Alive, Call of Duty Black Ops, and Danganronpa.
Other notable roles include: Lupin the III and Dr. Wily in Megaman.
For more info on Keith Silverstein, visit his website at keithsilverstein.com, or check out @keithsilverstein on Instagram and @SilverTalkie on Twitter.