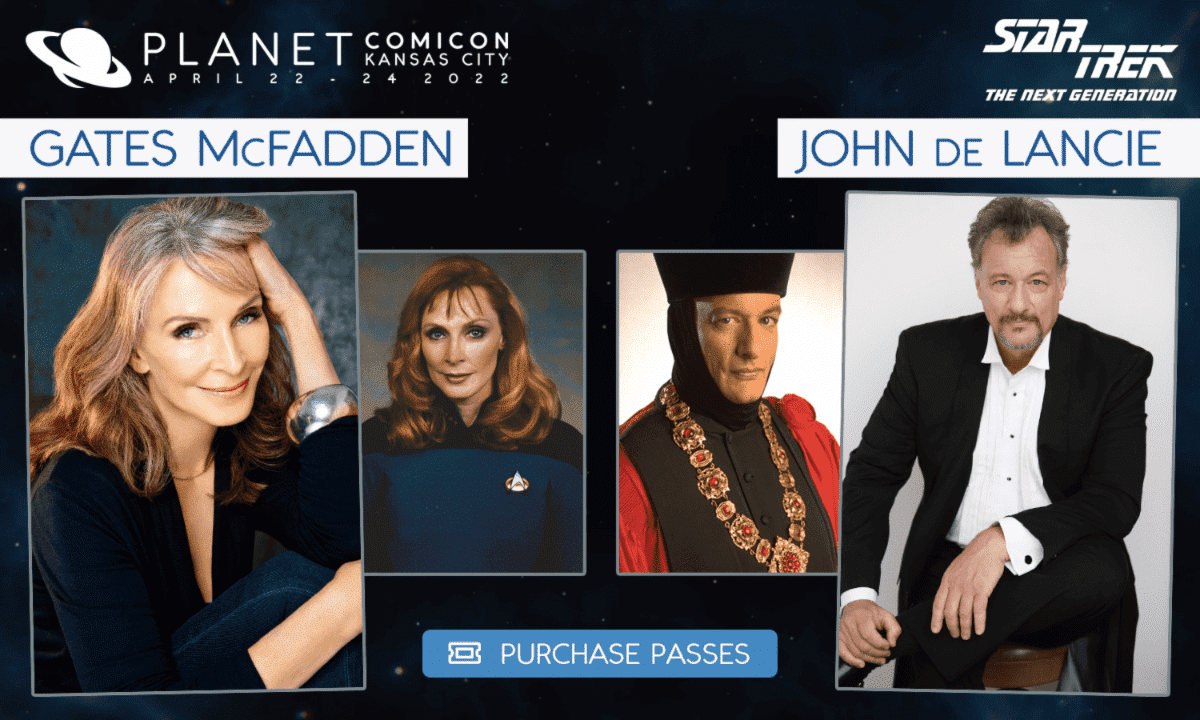 Planet Comicon Kansas City, the region's largest annual pop culture and comic book event is readying for its return to Kansas City's Bartle Hall/KC Convention Center on April 22-24. And just when you thought we were done with guests announcements, we have two more fantastic guests ready to join our incredible April 2022 lineup.
We are thrilled to welcome actor and choreographer Gates McFadden to our April event for all three days. She is best known for playing the role of Dr. Beverly Crusher on STAR TREK: THE NEXT GENERATION and the four films that followed. She was also the director of choreography and puppet movement for The Jim Henson Company on the films LABYRINTH and THE MUPPETS TAKE MANHATTAN. LEARN MORE »
We're also excited that John de Lancie will join us for our April event (Saturday afternoon and Sunday only). A noted veteran film, television and stage actor, he is best known to fans as the irrepressible Q in STAR TREK: THE NEXT GENERATION. Additional credits include films like THE FISHER KING, TV series such as BREAKING BAD, THE WEST WING, and the current season of STAR TREK: PICARD. LEARN MORE »
You can review our full roster of guests on our website at PlanetComicon.com/guests.