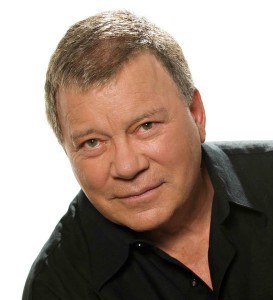 Motor City Comic Con, Michigan's largest and longest running comic book and pop culture convention since 1989, is thrilled to announce tickets for the 2022 event are on sale now.
The biggest and baddest weekend in Michigan returns to hosting their annual event in May, with the dates being May 13th – 15th, 2022. In 2021, due to health restrictions the event was moved from May, to October, 2021. In addition, the first guest announcement for the 2022 event is William Shatner, who will be appearing for two days!
William Shatner is an actor, author, producer, director, screenwriter, commercial astronaut, and musician. In a career spanning over seven decades, he is best known for his portrayal of Captain James T. Kirk of the USS Enterprise in the Star Trek franchise.
The Suburban Collection Showplace has over 371,000 square feet of exhibit floor creating room for con attendees' favorite events, including Cosplay Contest, After-Party and much more. Returning and new attractions, along with guest announcements will be announced leading up to the Comic Con.
"Every year we have been making Motor City Comic Con bigger and better, and we are thrilled to soon reveal the plans for 2022" said Michael Goldman, Founder and Convention Promotor of Motor City Comic Con.
Shatner will be appearing both Friday, May 13th and Saturday, May 14th during the convention for autographs ($120) and professional photo ops by Pose Photos ($130).
This May, Motor City Comic Con will feature more actors from the television, movie, and streaming industry, along with the most creative artists, writers, and comic book creators in the industry. Motor City Comic Con 2022 will be held at the Suburban Collection Showplace at 46100 Grand River Avenue in Novi, Michigan. To purchase tickets and for more information, please visit MotorCityComicCon.com