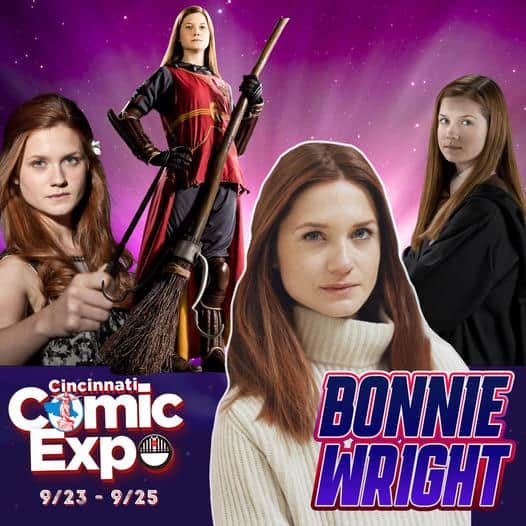 "Anything's Possible If You've Got Enough Nerve."
Bonnie Wright joins us at the next Cincinnati Comic Expo!
Bonnie is best recognized as Ginny Weasley in the Harry Potter film franchise. She is also known for roles in The Sea, Before I Sleep, Who Killed Nelson Nutmeg, A Christmas Carol, and more.
Get your admission tickets to the 2022 Cincinnati Comic Expo for an opportunity to get an autograph and photo with Bonnie Wright: tinyurl.com/yck6ku8m