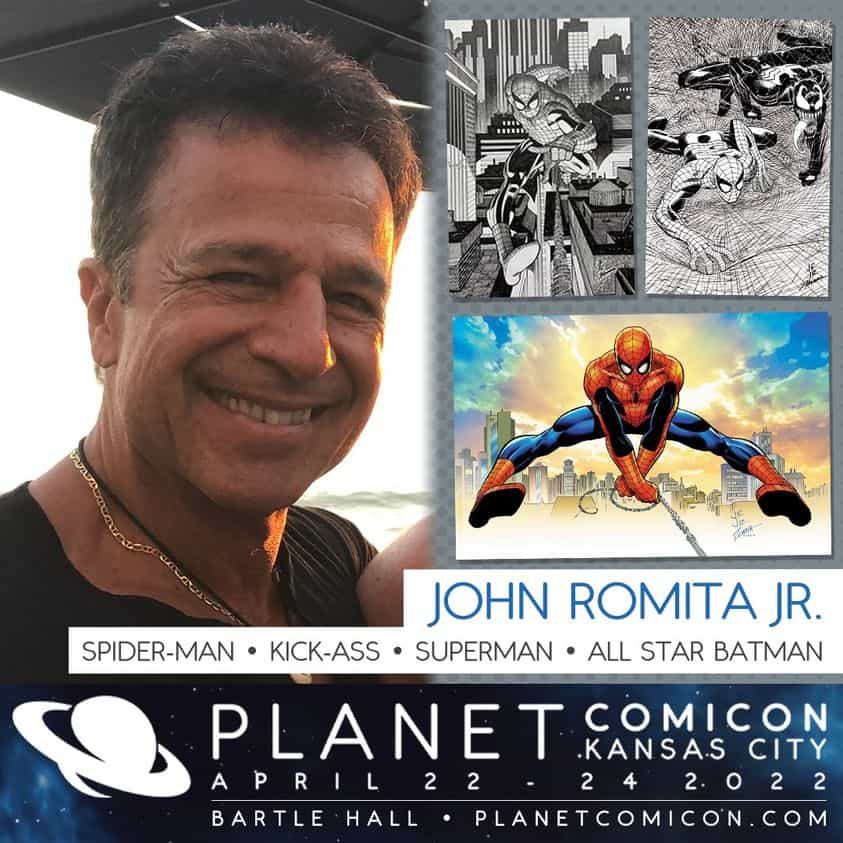 Preparations are beginning to kick into high gear for Planet Comicon Kansas City, the region's largest annual pop culture and comics event. Returning to Kansas City's Bartle Hall/KC Convention Center on April 22-24, we still have a few surprises in store as guest announcements continue.
Working in conjunction with 4C Comics, we couldn't be more thrilled to welcome legendary comic creator John Romita Jr. to our April event for all three days. One of the greatest creators of his generation, this will be his first 2022 appearance since returning to Marvel. Over his prolific career, he has been lauded for his work on AMAZING SPIDER-MAN, KICK-ASS, SUPERMAN, ALL STAR BATMAN, and many others.
In addition to his recent return to Marvel, JrJr is returning as the artist of a new volume of AMAZING SPIDER-MAN celebrating the 60th anniversary of the iconic webslinger. The first issue will be released on April 6th, just a couple of weeks before Planet 2022.
There will be signing and possible sketch options available at the 4C Comics booth at our April event, as well as a very limited opportunity for a handful of collectors to have an intimate sit down with Romita during the show. Fans can pre-book the Romita package and guarantee their spot by emailing Ken Carson at 4Ccomicart@gmail.com. The experience packages are expected to sell out quickly so fans are encouraged to NOT hesitate in reaching out to reserve their spot. More info can be found at PlanetComicon.com.