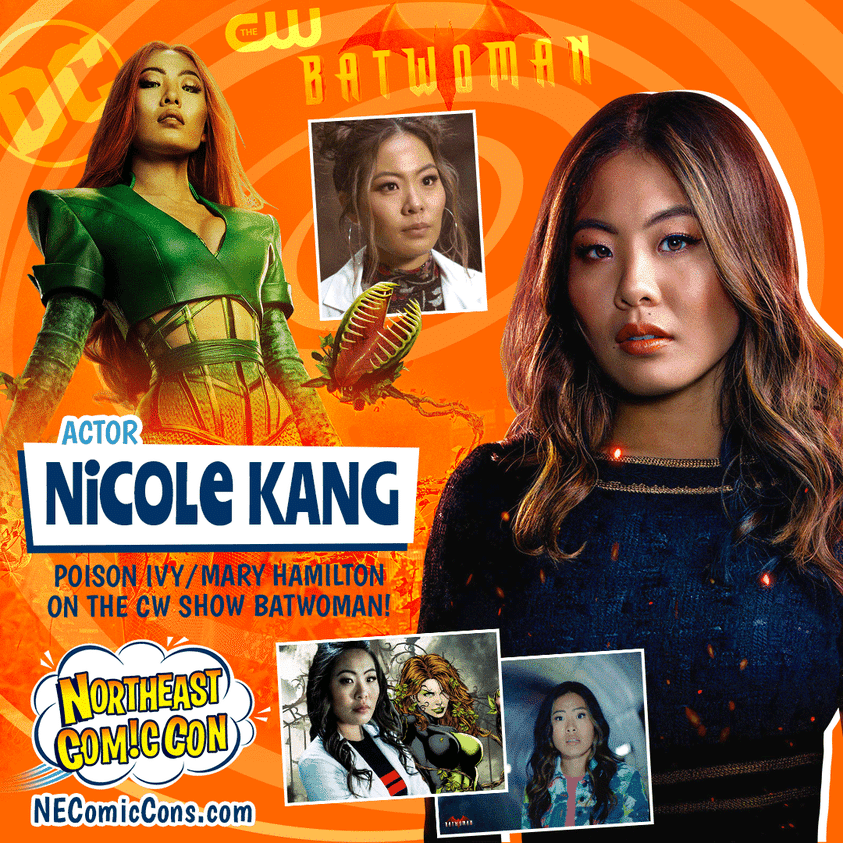 Adding to the fun at NorthEast ComicCon & Collectibles Extravaganza March 11-13 at the Boxboro Regency Hotel and Conference Center in Boxborough, Massachusetts just outside of Boston will be Nicole Kang, currently starring in The CW network's Batwoman TV show as Mary Hamilton aka POISON IVY.
Nicole will be appearing to meet fans, signing autographs and doing selfie photo ops all weekend, along with singing karaoke with fans on Friday April 8.
Nicole is a first generation Korean-American who was born in Boston and has appeared in "Orange Is The New Black," "You," "Jack and Jane" and "Ten Minutes to Midnight" among others.
She joins John Wesley Shipp (The Flash), Tara Reid, Vernon Wells, Candy Clark, the Harp Twins and more.
Further information available on the website: necomiccons.com