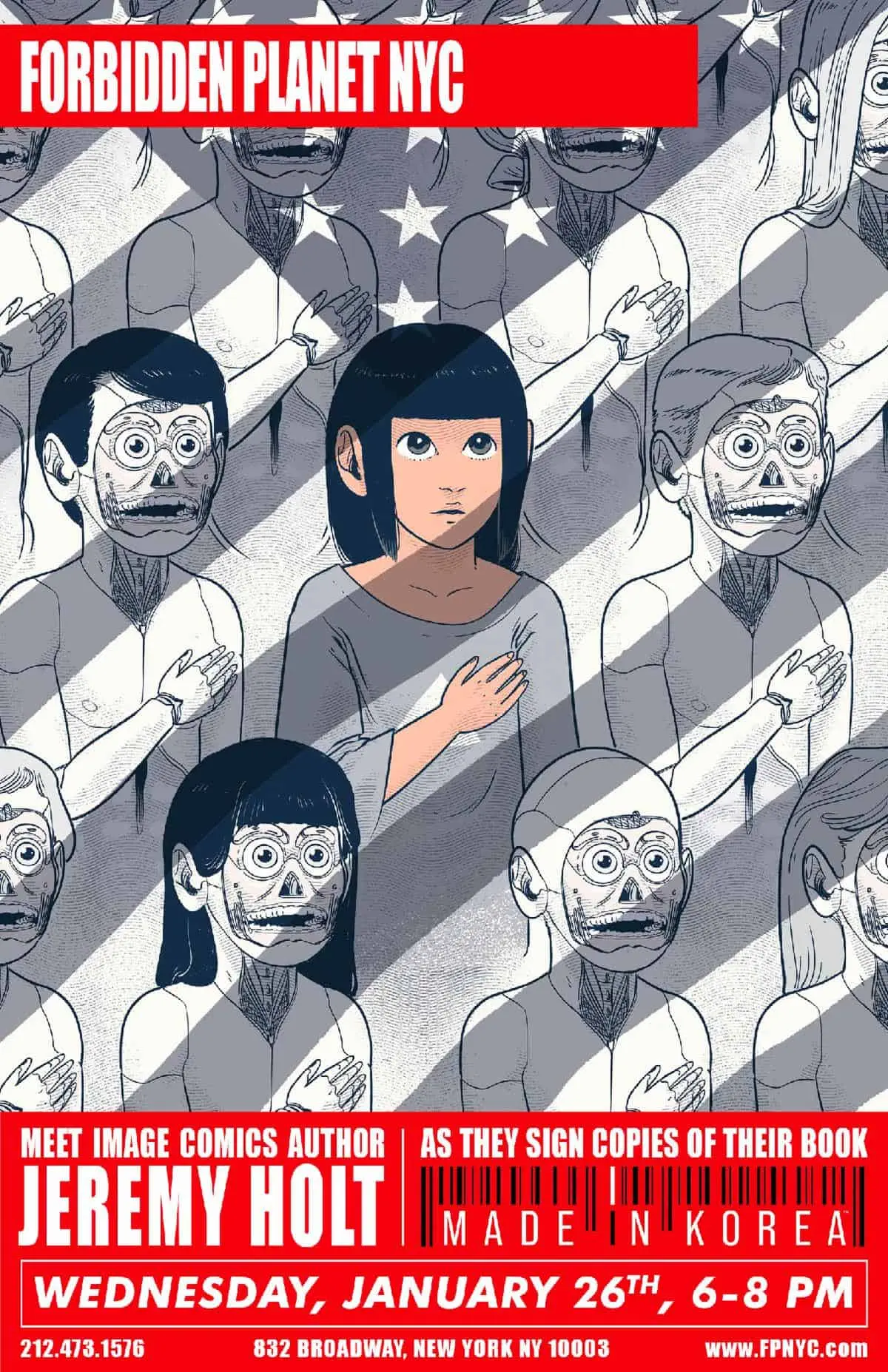 Join Forbidden Planet NYC on Wednesday, January 26th from 6 – 8 PM for an in-store signing with writer Jeremy Holt for the release of the new Image Comics collection Made in Korea!
About Made In Korea:
A Korean nine-year-old named Jesse is adopted and sent to live with a lovely couple in America. Equipped with an encyclopedic brain but socially awkward, the young girl's journey through the complexities of race, gender, and identity hits a fork in the road when she discovers she's not entirely human—yet. Adolescence just got a lot more emotional for the world's first true A.I. system.
About Jeremy Holt:
Jeremy Holt is a non-binary author whose most recent works include Made in Korea, Virtually Yours, Before Houdini, and Skip to the End.
They've received high praise from Brian K. Vaughan (Y the Last Man, Saga, Runaways), as well as magician and NYT crossword constructor David Kwong.