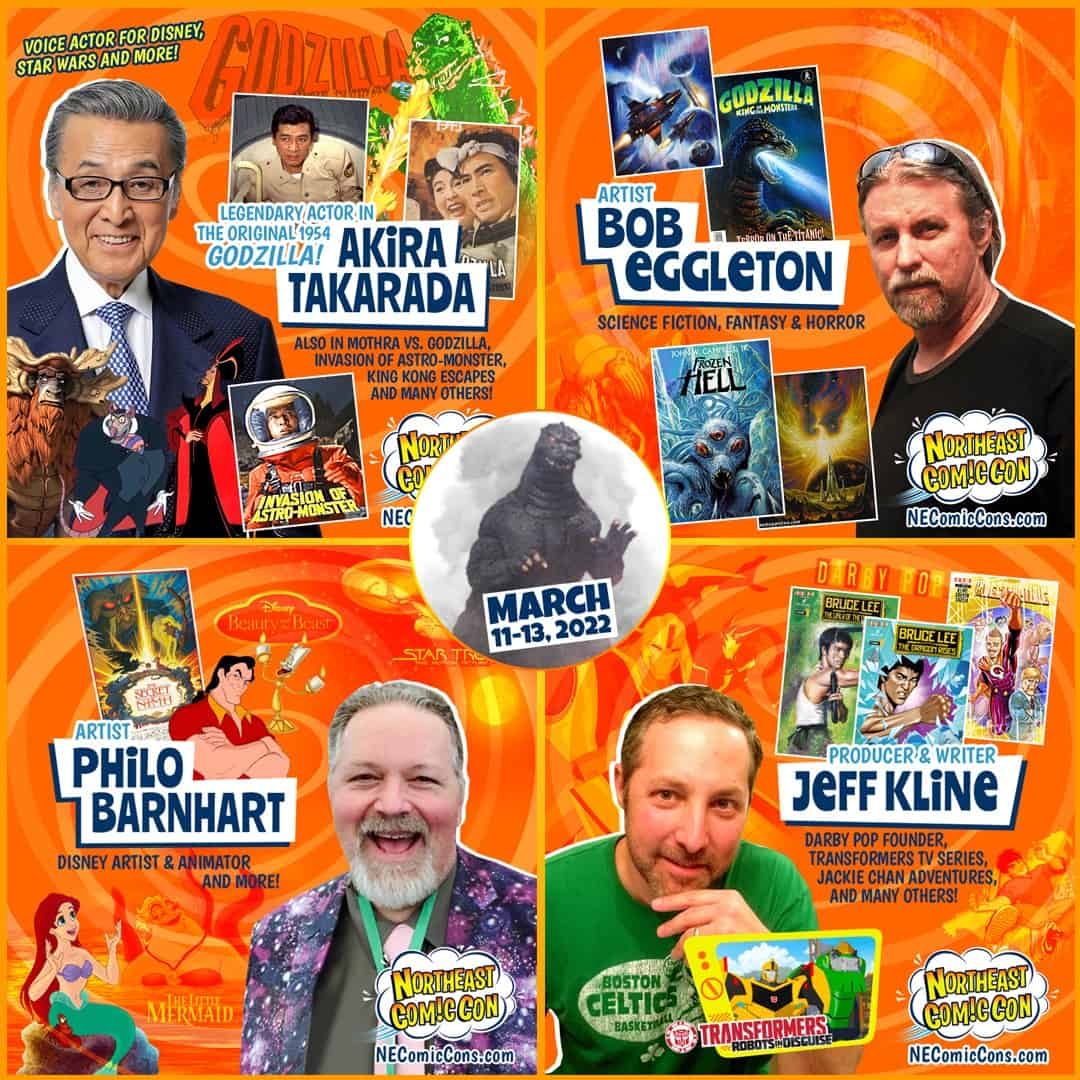 NorthEast ComicCon welcomes sci-fi and fantasy artist Bob Eggleton, artist and animator Philo Barnhart, and writer and producer Jeff Kline of Darby Pop on March 11-13, 2022!
Keep an eye on NEComicCons.com for guest, attraction, schedule, and news updates posted regularly!
The Cabin Fever edition of NEComicCon, March 11-13, 2022, at the Boxboro Regency Hotel in Boxborough, MA – 3 days of Collectors' and Fans' Experiences.
Vendors selling comics, toys, art, books, memorabilia, crafts and pop culture collectibles. Celebrity guests signing autographs and posing for photo ops with fans; comic book artists, writers, and creators; comedy contests; live music and karaoke at the after parties. Don't miss out!
Discounted Presale Admission Prices End January 15th; Prices Go Up January 16
Weekend General Admission – $35
Weekend VIP Admission – $45
Friday General Admission – $20
Friday VIP Admission – $15
Saturday General Admission – $20
Saturday VIP Admission – $25
Sunday General Admission – $20
Sunday VIP Admission – $15
GUEST UPDATE: Akira Takarada had a seizure involving his heart and he is now hospitalized to recover. His condition is not life threatening, but he will need time to recover. He hopes to reschedule his NorthEast ComicCon appearance at a later date.