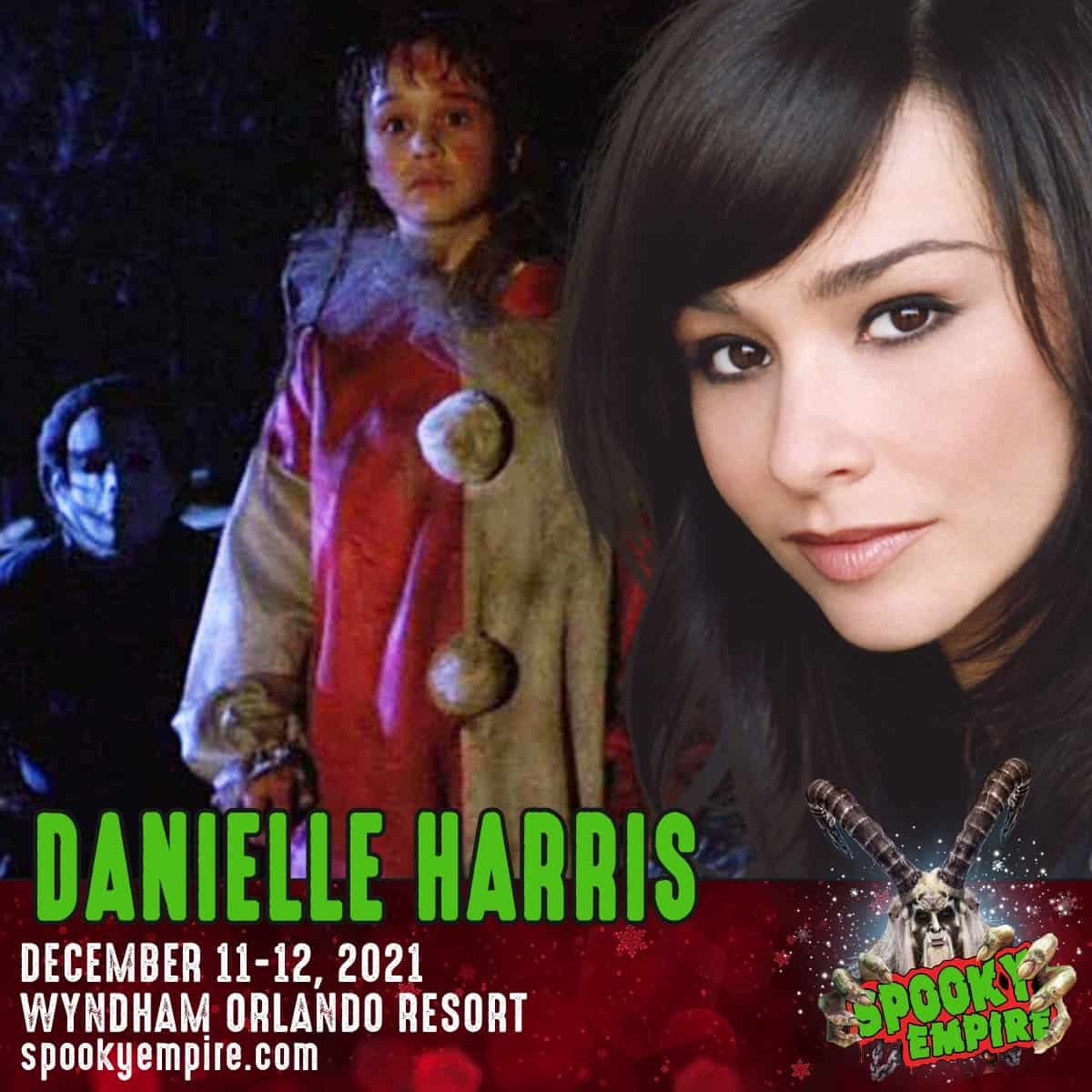 We're thankful for you all, and to kick off Thanksgiving weekend, we're thrilled to announce another special guest (PLUS a photo op)!
DANIELLE HARRIS is known for her role as "Jamie Lloyd" in the original "Halloween 4" and "Halloween 5", and as "Annie" in Rob Zombie's "Halloween" ('07) and "Halloween II" ('11). She's also appeared in many other films and TV series including "Don't Tell Mom The Babysitter's Dead", "Roseanne", Urban Legend", "The Wild Thornberry's", "Hatchet II", and many more. 
Meet DANIELLE HARRIS Saturday, December 11th and Sunday, December 12th at the Wyndham Orlando Resort!
We will have a special Photo Op with Danielle Harris in her clown costume, PLUS look out for a special Holiday Photo Op announcement coming soon! 
Tickets are on sale now for this fun 2-Day Holiday Pop-Up event!
Make it a December to remember…get your tickets and book your rooms today. The Wyndham has extended their special of $89/night for a very limited time. Reserve while you can!
Everything you need is right here in one place: https://spookyempire.com/holiday-pop-up-event/