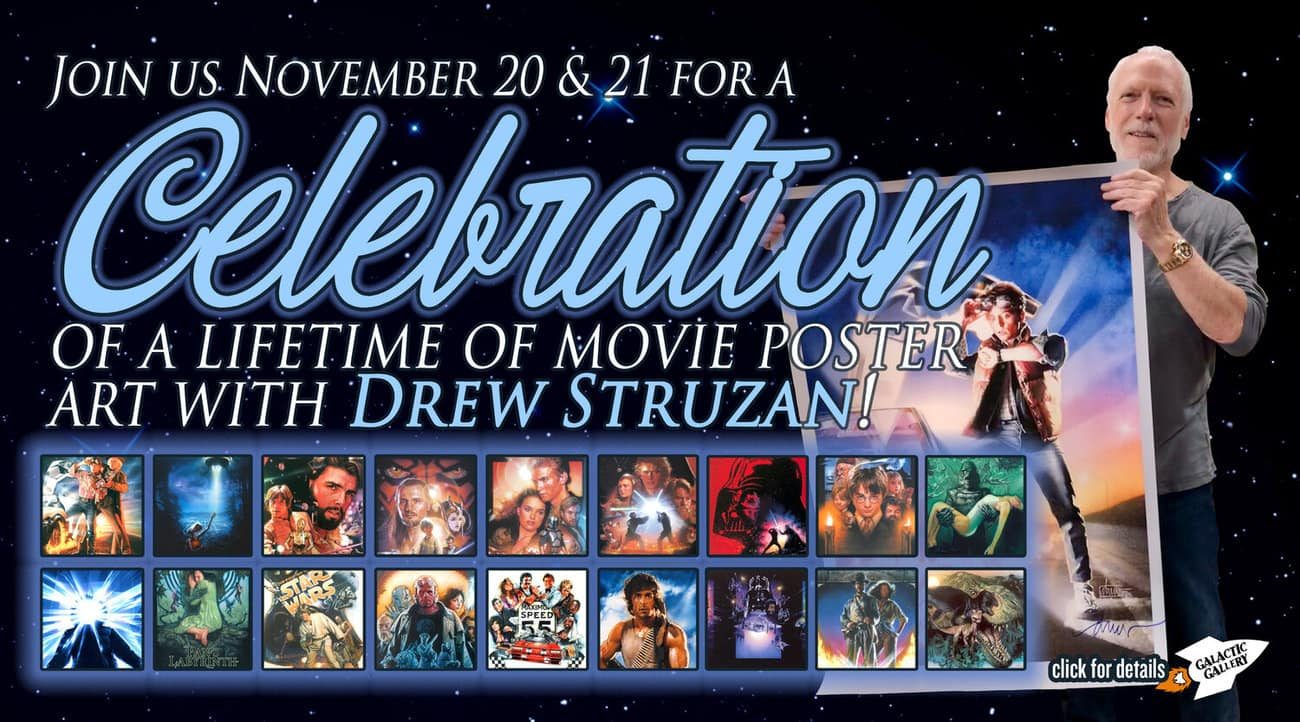 Join us at Galactic Gallery on November 20 and 21 for a very special art exhibit as we celebrate a lifetime of movie poster art by our good friend and legendary poster artist DREW STRUZAN! Best of all, Drew will be in attendance!
As a added bonus, in addition to the 70+ original paintings by Drew already hanging here at our gallery, attendees will be able to view an additional 32 original 'Drew' works we are adding to the gallery walls for this special engagement!
All new art on exhibition will be available first come, first served.
SUNDAY NOVEMBER 21 GALLERY OPEN FREE TO ALL 11AM-4PM.
• Attending fans will get a complimentary collectible 24"x36" mosaic poster of Drew!
• Drew will sign any two items per attending fan FREE! Signing 11-1, and 2-4pm.
* Food truck outside serving complimentary street tacos, sliders, drinks, and more.
• No ticket required. Building capacity could result in a line.
• Free posters and food truck, while supplies last.
• Masks Required.
Galactic Gallery
4140 Bryce Lane, Flower Mound TX 75077