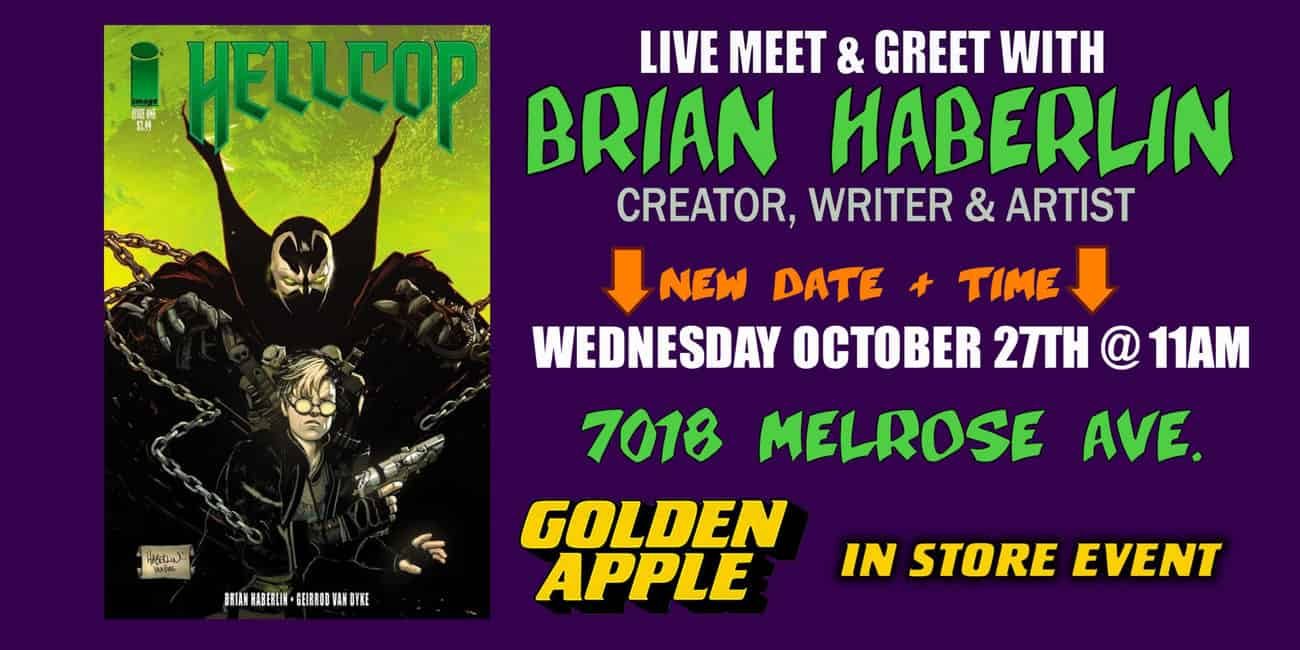 Meet and greet with Brian Haberlin, the creator/artist/writer of the newest anticipated series from Image Comics, Hellcop!!
Brian worked on Spawn for several years with Todd McFarlane as well as Cyber Force, Marked, Lighthouse, and many more.
Come grab the first debut issue of the series, autographs, sketches and more on Saturday October 27th beginning at 11:00am when the shop opens.
Golden Apple Comics
7018 Melrose Avenue, Los Angeles, CA 90038
323-658-6047