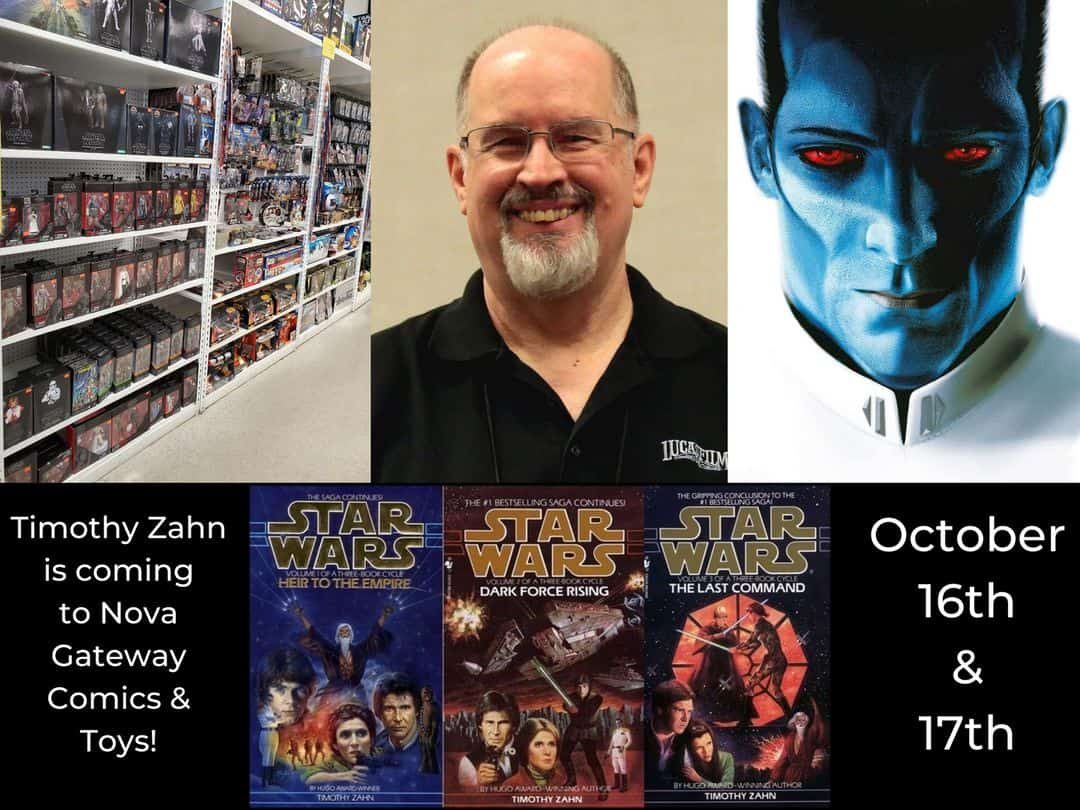 The signing/meet-and-greet event with Mr. Timothy Zahn is happening THIS WEEK!
*The event will be at the Nova Gateway Fredericksburg Megastore on October 16th and 17th. Mr. Zahn himself will be in the store from 12pm to 5pm on both of those days.
*The event is FREE ENTRY! No ticket, no pre-admission, all comers are welcome!
*We will have a great selection of related merchandise for sale that you can purchase for an autograph from Mr. Zahn, including novels and figures from the Heir to the Empire trilogy.
*The 501st Legion cosplayers in attendance will be available for photographs.
*We will be open for regular business during the event, so after you get your autograph feel free to browse through our excellent collection of collectables!
*You are free to make conversation with Mr. Zahn and ask him any questions you might have, but please be courteous to others waiting for autographs by keeping questions and comments brief.
*We strongly encourage our guests to wear a mask while inside of the store as a courtesy to the staff, the guests, and your fellow fans.
Gateway Comics and Toys
2368 Plank Rd, Fredericksburg, VA 22401
(540) 621-9274