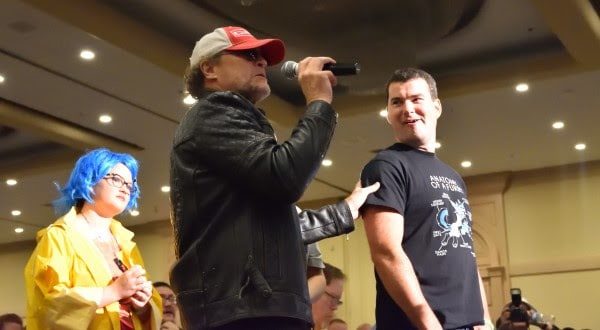 The Wizard World Chicago celebrity lineup is chock full of many favorites, and a big part of the fun is attending their interactive Q&A sessions, sprinkled throughout all three days in the various programming panel rooms.
Some of the highlights of the free panels open to all attendees are sessions with Dean Cain (Friday, 5 p.m.), Stephen Amell (Saturday, noon), Katie Cassidy and Colton Haynes (Saturday, 1 p.m.), James Marsters (Saturday, 4 p.m.), William Shatner (Sunday, 11 a.m.) and Michael Rooker (Sunday, 1:30 p.m.), but there are plenty of others to suit all fandoms.
And on Saturday at 10 a.m., it's "Oh, Aye Sassenach," the premium panel for Outlander fans with Sam Heughan, which requires an additional ticket (see the Special Events tab on our ticketing page for details).
This is in addition to the 100+ hours of all kinds of pop culture programming in numerous rooms and stages all weekend at the Donald E. Stephens Convention Center. Pro tip: review the schedule here and plan out your days so you don't miss your favorites!